CounterAttack has reached the Greenlight top 100! It took over 50 days, and there is still a long way to go, but all the feedback and improvements we're making are totally worth it.
Having a multi month Greenlight isn't necessarily a bad thing. It gives us more time to add features, collect feedback, and make improvements. The state of CounterAttack today is much improved over 2 months ago.
The demo is done! Available for Windows, Linux, and Mac.
We made and released the demo for a few reasons. Previously we had been sending the most recent development build to people that wanted to try the game. While it allows everybody to see the most recent features it also allows everybody to see the most recent bugs. Making a demo allows us to limit the players experience to 2 levels. We play them to death and fix all the issues. Now there are probably still a few bugs in there. All software of sufficient complexity has bugs, except those with the strictest development guidelines, but with the demo they'll be easier to isolate and fix.
There are two new ships, and the Earth Defense Force has a face to its offensive;
General Weise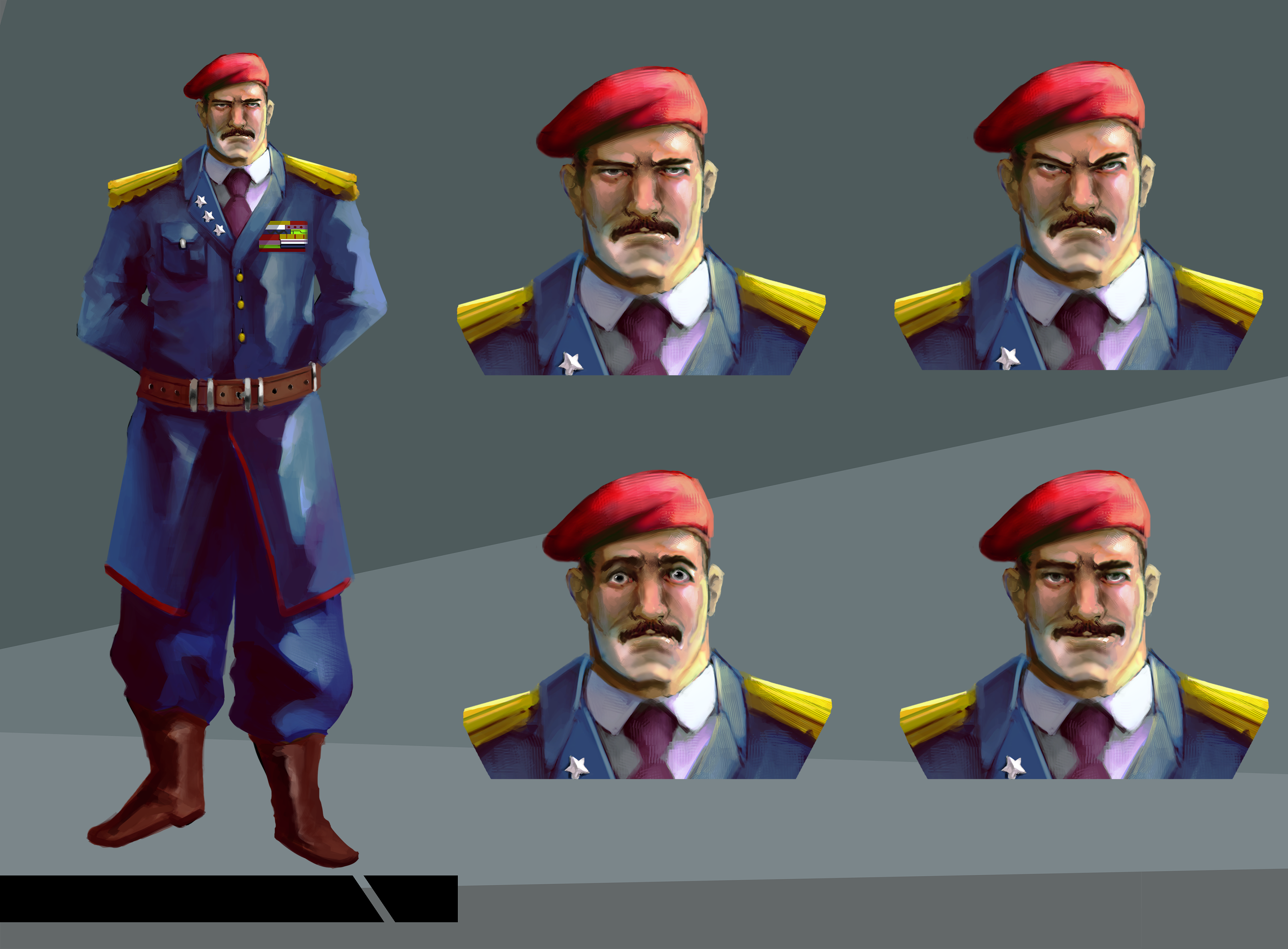 The two other new playable characters are Lt Colonel Carl and Sarah. Their portraits are still in the design stage. Carl's ultimate ability is his asteroid controller. He summons a wave of destructive asteroids that just wreck everything in their path. Sarah doesn't have a finalized ultimate ability yet but we've played around with a shield, missile swarm, and teleport.
There are a lot of new attachments. More ability boosters, new weapons, more variety. One of the new attachments was added because a tester HATED that sometimes the ships fired an odd number of bullets. If you had 3 spread, you fire 3 bullets. He couldn't deal with it. So enters the birth of Linked Blaster! This optional attachment doubles the number of bullets but halves the damage per bullet. It has satisfyingly symmetric movement.
Linked Blaster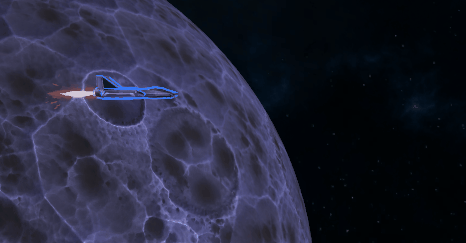 A pretty minor change but one we've found adds a lot - smaller hit boxes. It lets you get away with crazy maneuvers such this this:
Biff's big fat laser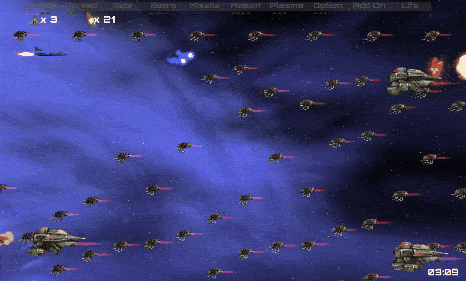 We've also updated to the latest release of Unity, 5.3.2f1. It has a few optimizations and editor enhancements, as well as a bunch of engine bug fixes. This probably won't effect most users but it's good to be up to date.
There have also been a few tweaks to the existing weapons. Here is a current example of the upgrades Spread 5, Meson 2, Barrage Missile 2, and the Summon Fighters ultimate:
Sloane wrecking a wave of drones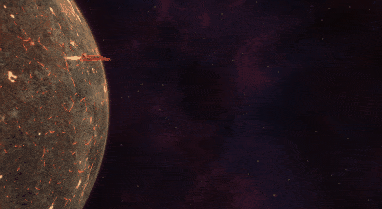 The next step is to see how everybody likes the demo. Are there any issues people are having? Is it fun? Give it a try, let us know what you think. We also need to keep the votes coming in on the Greenlight. Just being in the top 100 isn't enough. But we're rising! Slowly.
Finally, check out some demo gameplay footage