This is my second progress report. As I progress through this mod I become gradually better at modeling, meaning that in order to keep everything of "good quality" I occasionally have to step back and upgrade previously made areas.
So I have been returning to the first map I made and adjusted that a little bit. Sure is looking better now!
Currently I have returned to an old unfinished bathroom and given that a ramp up: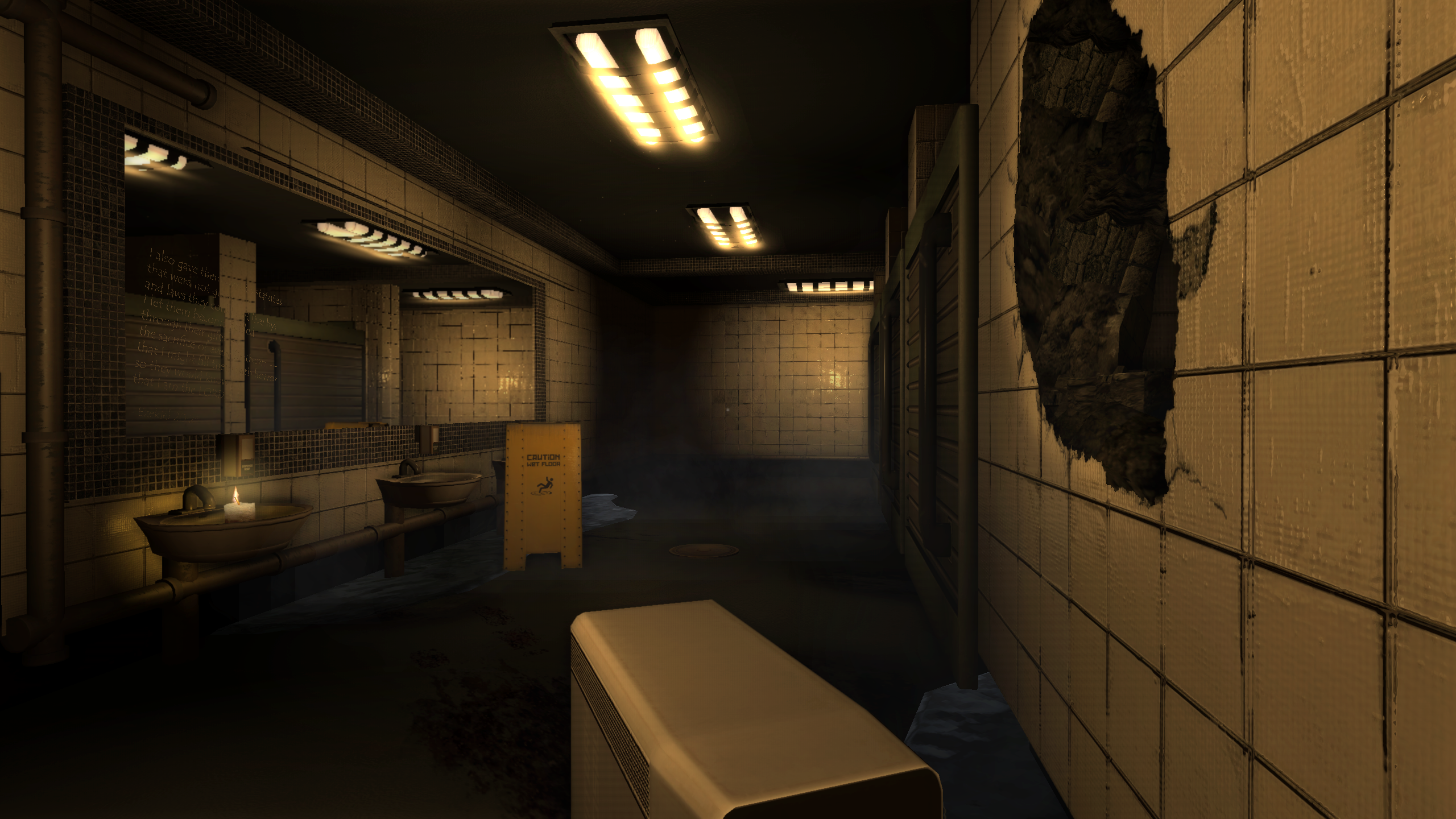 Full link: Media.moddb.com
Texturing, modeling etc. goes a long way in creating a "new feel" to a mod. I'm however trying to take it a step further by experimenting some with the possibilities of what I can make - for example the mirror which is visible in this youtube showcase of the (work in progress) bathroom area:
I'm also designing each map to have a different purpose and feel to it. The other (currently being designed area) is quite large, which is why showing work in progress screenshots of that would only show you something barely begun "look-wise". Planning-wise; ergo purpose and blueprints have been done as well as some modeling.
Well, this mod isn't dead - but it's taking its sweet time! Stay patient and I'll deliver some more screenshots once things are starting to look good!
Also - if anyone is or knows any modeler who would like to help me with this project I'd be very happy! Currently I'm making this by myself, so thinking about efficiency and all that.. ;)
Cheers!