BETA 9.3 IS NOW AVAILABLE ON DESURA!
9.3 fixes a ton of issues found in BETA 9.2 and also adds some content. College has me very busy, but I'm always making time for game development. I'm beginning to add light switches throughout the house. I'll probably add more functionality to them in the future (seeing things only visible when the lights are off, etc.). See the changelog below for more details.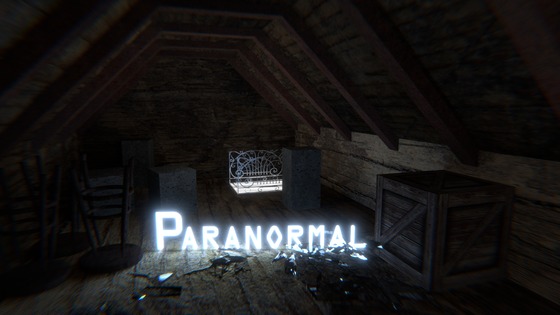 Changelog:
Updated system requirements.
Improved Tiered-Haunting system.
Improved materials.
Improved menus.
New intro cutscene.
Added light switches.
Replaced placeholder wall guy with Manny (mannequin
carving).
Fixed misplaced note reading.
Fixed broken rose petals.
Fixed safe opening animation problem.
Began working on replacing TONS of high-poly models with
more detailed and optimized models.
PRIZE:
A free copy of Paranormal, a place in the game's credits, and $50 USD.
RULES:
You can't use footage from YouTube videos, Let's Play videos, or trailers already released for the game. The music you use has to be legal, no licensed music allowed. It needs to be royalty free.
HOW TO ENTER:
Post the trailer you made to Paranormal's Facebook page.
Contest ends October 5th!

PARANORMAL

IS SET TO BE FULLY RELEASED

OCTOBER 19