BETA 5 AND BEYOND!
If you pledge $30 or more on Kickstarter, you gain access to BETA 5 and every beta after it. You also get a free copy of Paranormal when it's released!
---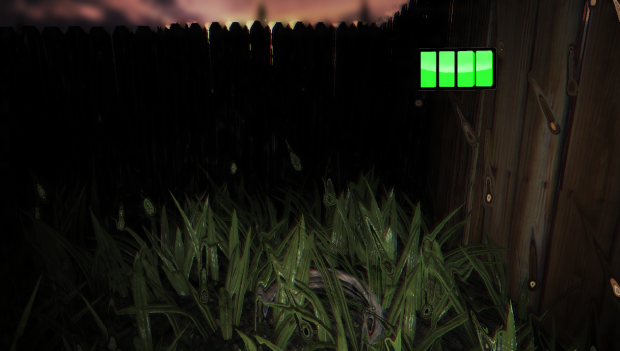 Other than making Paranormal CLOSED BETA 5 available to pledgers of $30 or more, I've nearly finished work on the yard. I also revamped the weather system to work outdoors. I fixed the infamous bug where players would get stuck after reading a letter. I also changed the acoustics of the house to improve immersion. Also added are barrels. Yep. Barrels. Watch out.

A Mac OSX version of Paranormal will also be available at launch! Keep funding the Kickstarter to ensure the Mac version gets updates as often as the PC version!
---
Changelog So Far:
Removed jumping.
Fixed most of the control issues.
Replaced what was left of the UDK default HUD.
Added in new menus.
More story content (backstory).
Modified most of the hauntings.
Added Trophy UI popups.
Made sleeping more interesting (you'll see what I mean).
Fixed Hell On Earth trophy.
Added a useless weather system (adds atmosphere, rain can be visible from the kitchen window sometimes).
Improved the camera shader.
Finished the attic.
Added Tiered Haunting system.
Added UI tips that give more direction (battery is running low, go sleep to recharge it, etc.).
Finished the storage closet.
Added strange apparitions.
Added location names.
Added dates to be displayed after every night of sleep.
Added TV scare.
Added end of the game cinematic.
Added settings menu.
Fixed various crashing issues.
Removed slowness on the stairs.
Tweaked volume of certain ear-splitting events.
Revamped the sleeping system, added Static Cam Nights.
Remade the flashlight (camera torch), changing it from an omnidirectional point light to a spot light. I also dimmed it for immersion factor.
Added subtle hauntings that will take a keen eye to notice.
Changed the acoustics of the house a bit.
HUD tweaked and improved.
Attic scare improved.
Updated to newest version of UDK to help stop crashes.
Tweaked lens flares.
Added new icon/logo.
Replaced voice acting.
Mac support added to final version of the game.
Darkened the house and flashlight.
Fixed some issues caused in engine upgrade.
Added stickman. Yep, I'm keeping quiet about him.
CLOSED BETA 5 testing available to $30 or more pledgers on Kickstarter.
Added the yard.
Revamped weather system to work outdoors.
Tweaked house's acoustics to be more immersive.
Added barrels. Yep. Barrels. Watch out.
---
My goal is to release the game by Halloween 2012 (October 31, 2012). If it gets finished before then, I'll have to release it earlier. When the game gets finished depends heavily on your feedback from playing the betas, so please comment on them! Thanks!
We've hit our Kickstarter goal of $800! Let's keep going! Our new goal is $2500! A pledge of at least $20 is considered pre-ordering the game! A pledge of $60 will get you and two friends a copy of the game when it's released! Spread the word!
HELP ME RAISE MONEY FOR PARANORMAL: Kickstarter.com
The Kickstarter project will help fund the game's development, production, PR, and publishing. I intend to release Paranormal on Steam and/or Desura, but I can't do it without your help! Thank you so much!