Hey guys,
INFRA: Part 1 will be out on Steam next Friday on the January 15th. Lots of stuff to cover in this post.
So, first things first. We're finally announcing the price tag! INFRA: Part 1 will be available for 14.99€ or your regional equivalent. If you want to throw in a bit of extra, you can also get the INFRA Original Soundtrack for 4.99€ or buy the "INFRA Deluxe Edition" which includes both for 18.99€.
This is a bit lower than what we asked for in our Indiegogo campaign. We want to talk for a bit about why we chose this price point.
We thought about the price a lot, but in the end we felt like that even though there is a lot of stuff here, Part 1 doesn't include enough content to justify the full 25€ price tag that we originally planned for the entire game.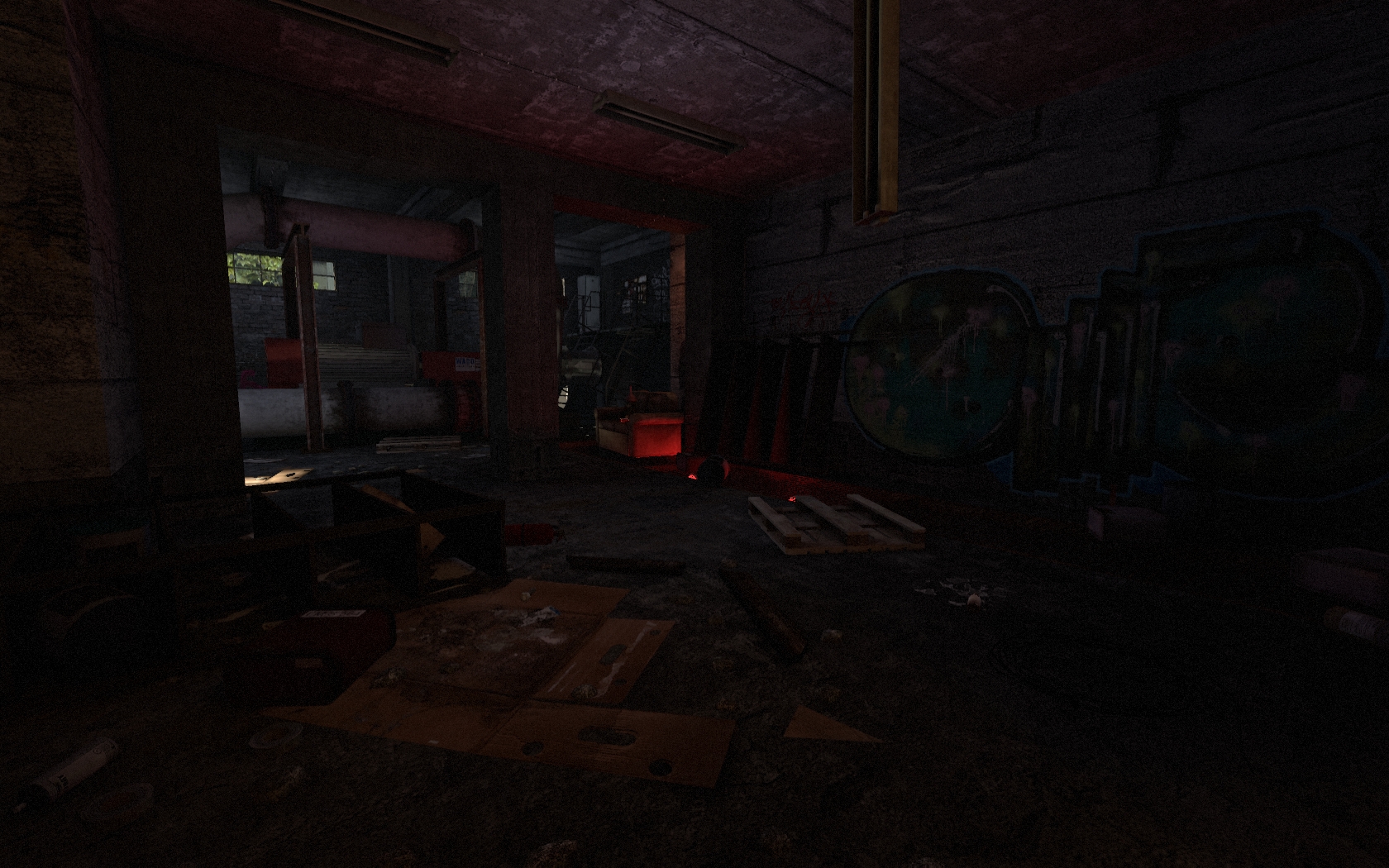 Then, the second thing. We regret to announce that the OS X version will be delayed. It turned to be way more work than we initially thought. Instead of just pushing a button like is the case with most game engines, there's quite a lot of work involved in the process. While we thought that we could get it done in time, we didn't.
Don't worry though, we're still committed to bringing INFRA to OS X. It'll just take a bit longer than we thought. We don't have a precise estimate, but it'll be available shortly after release.
We have some good news too. We just pushed out a beta update. If you're in the beta, you can find the changelog in the usual place. This will probably be the last update to the beta.
Huge thanks to everyone who have helped with beta testing INFRA, and thanks to everyone who have been following this project since the very beginning. We still have quite the journey ahead of us, but we wouldn't have made it this far without you.