Hi everyone!

We are very happy to present you our new update Pre-Alpha 3.3.0 with the following main features:

- Improved constructor with automatic crafting
- Several new NPC enemies (e.g. alien race that can shoot from distance)
- Many new POIs to discover (each planet now features own set of POIs with unique style)
- 2 new cockpits
- Updated blocks: windows and elevators
- Many bug fixes and other improvements

Important Notice: Save game compatibility
We changed the way how the POIs and resources are saved in the random generation algorithm. As a consequence, the POIs and resources will not be indicated correctly anymore on the map when you resume an old save game. Thus, we recommend to start a new game in PA 3.3.0. In any case, only if you start a new game, you will be able to see the new POIs.

Next, we show you some screenshots of the new content we added to 3.3.0:
We added a new NPC alien race that defends planetary bases and that can shoot at you. So be well prepared if you now enter a newly discovered base. They can hide behind every corner and attack you from the distance.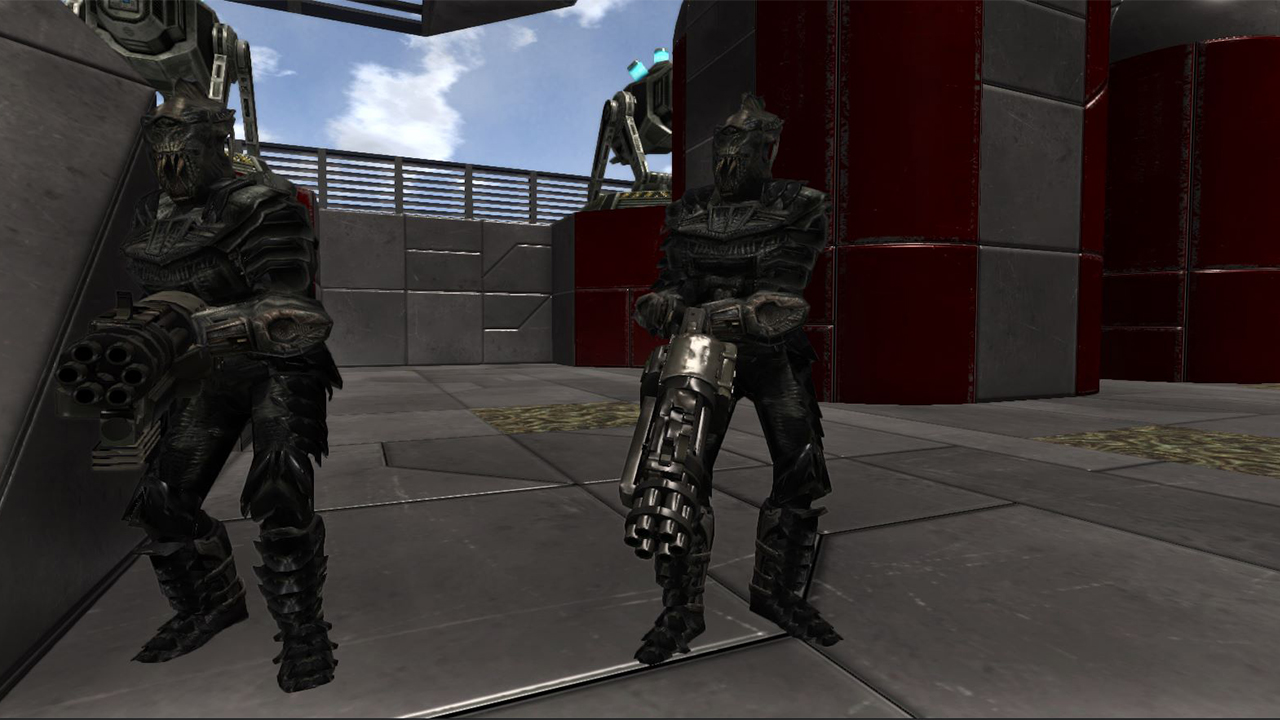 (we are still looking for a name for this alien race, so we are happy about suggestions from you - the current name is just a placeholder)

These scary looking aliens don't come alone - they are often accompanied by their "guard dogs" - the Crawler: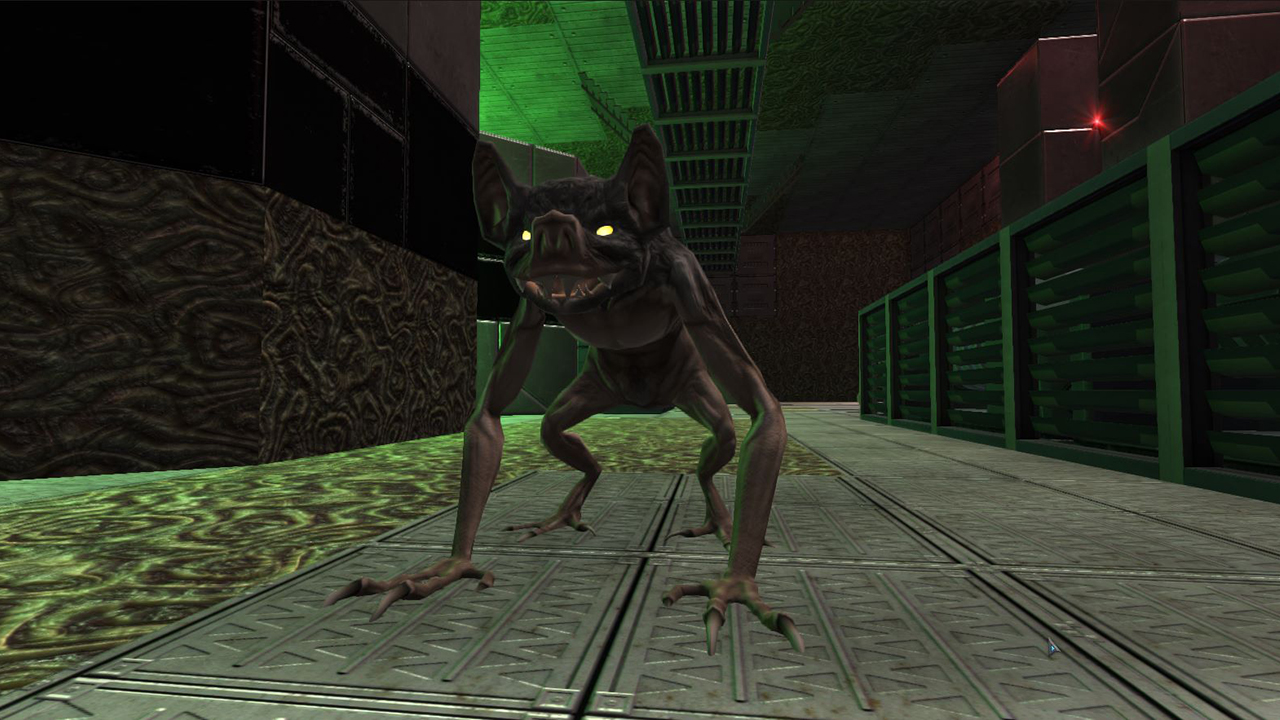 Don't let him bite you because the Crawler transmits some nasty diseases.

To complete the new set of NPC enemies, we added a mobile killing robot that may not look very dangerous but wait until it empties a clip of his powerful machine gun on you: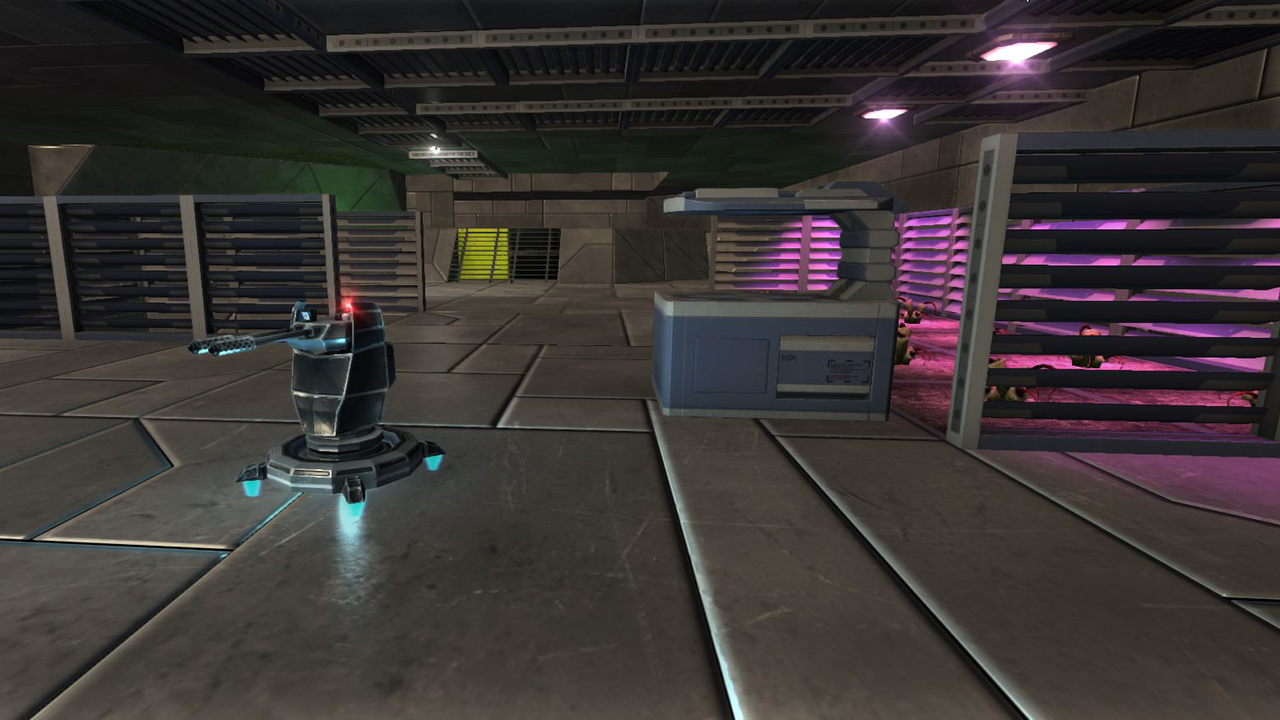 We also added around 25 new POIs to the game in Survival mode. Each planet now features a unique set of POIs with their own style (a big thank you to Dead8Eye for his creations):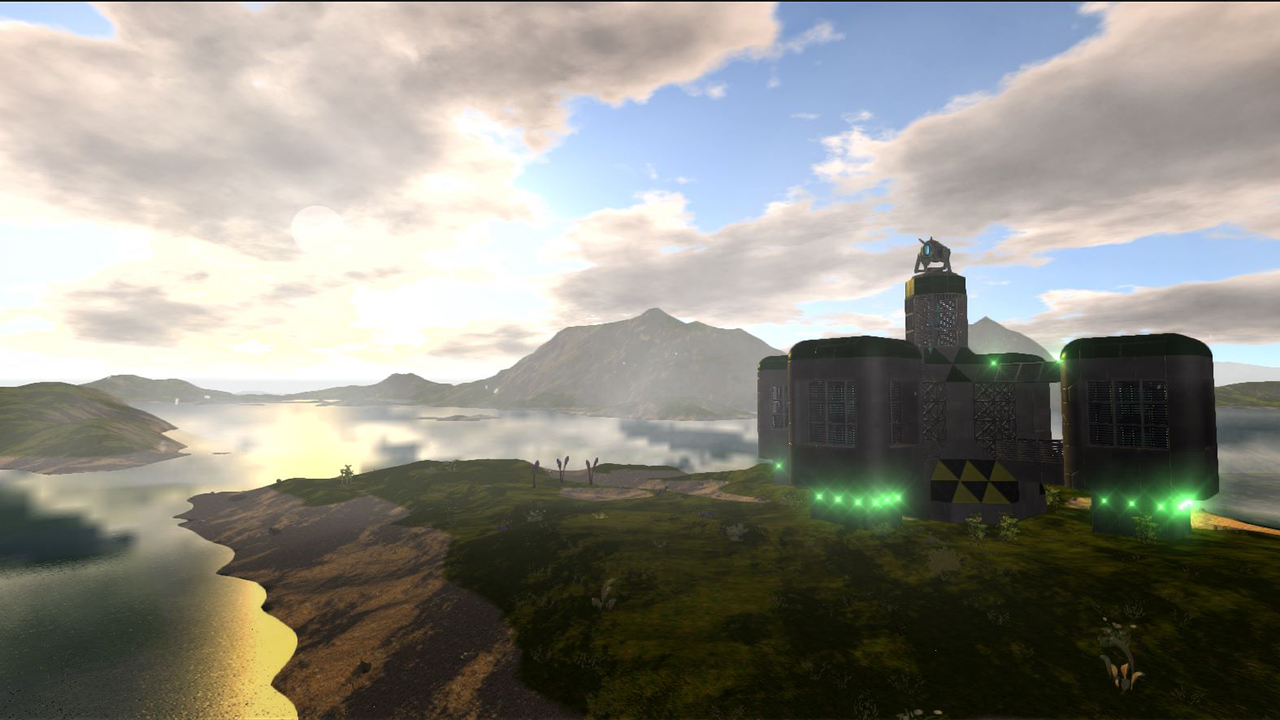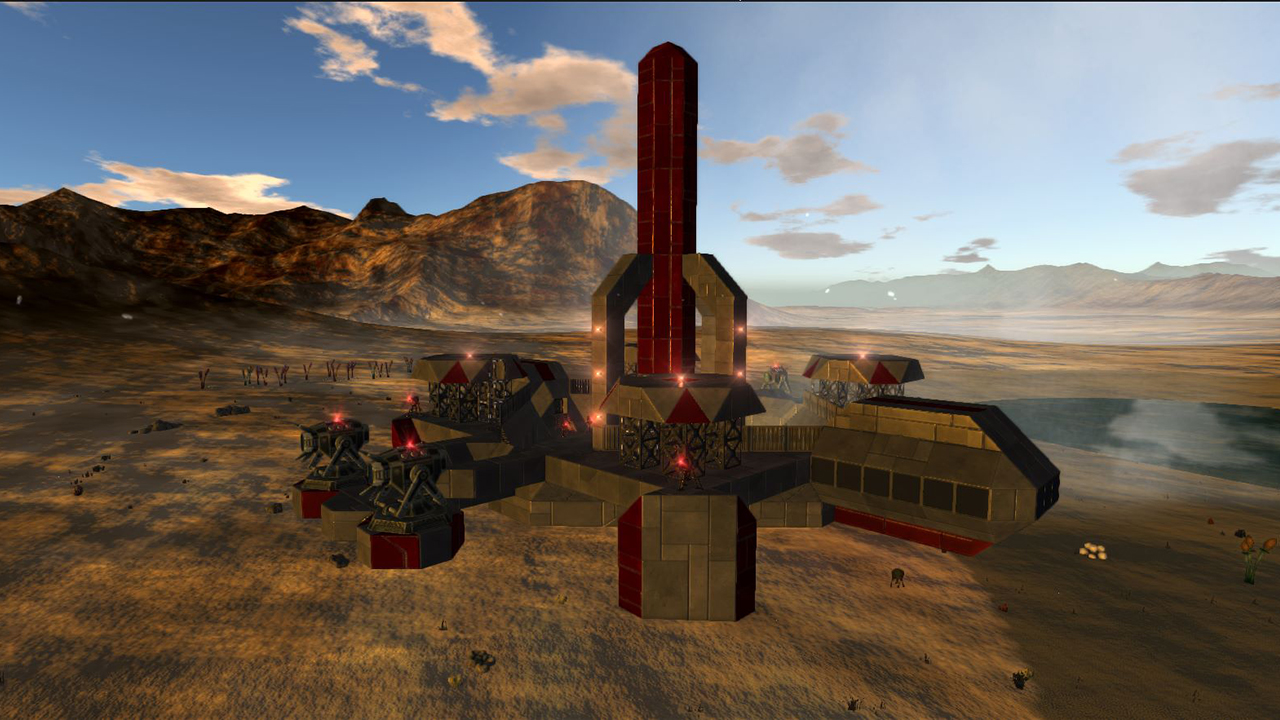 In particular, try to find this Mining Complex on Omicron: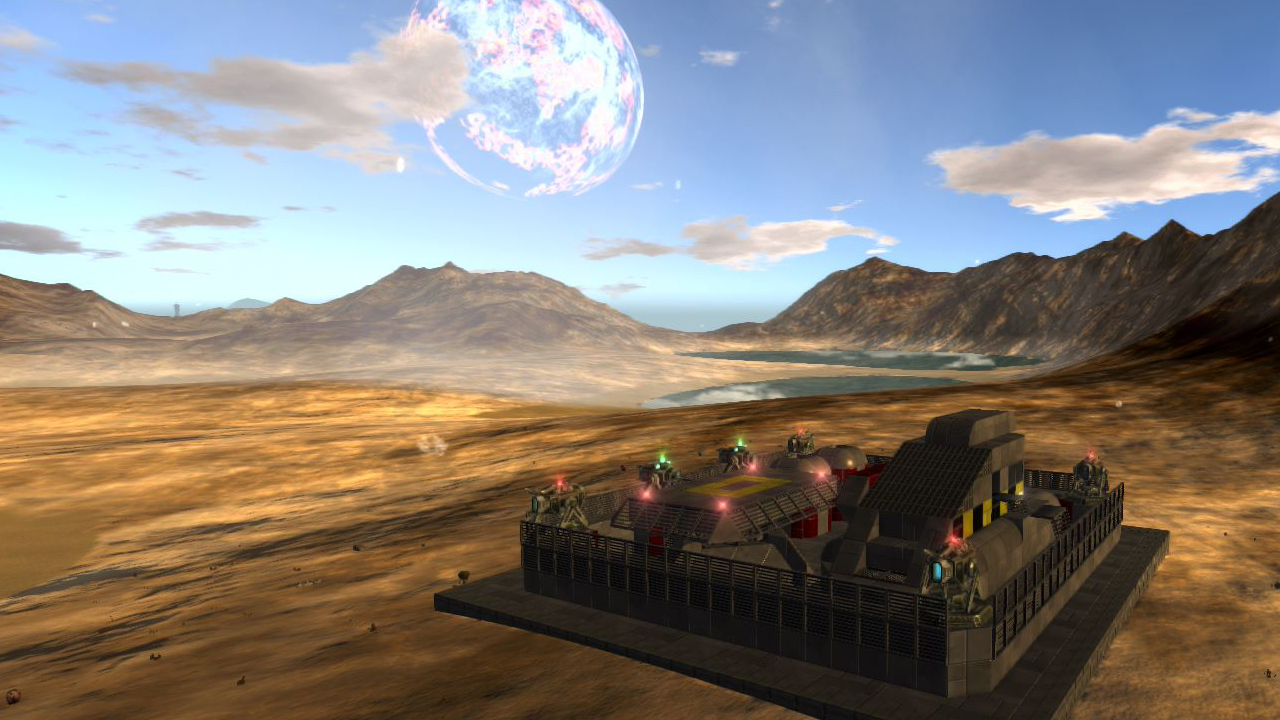 It has a multi-floor basement - the deeper you get below the earth the harder it gets but it will worth the pain because the complex is full of loot.

Moreover, we added a new version of the crashed Titan (now on Akua). The wreck (front, mid and rear) is scattered around the planet and will play an important role in a later version of the game (mini quest!). This is the front part (thanks to Arturius1967 for his creation):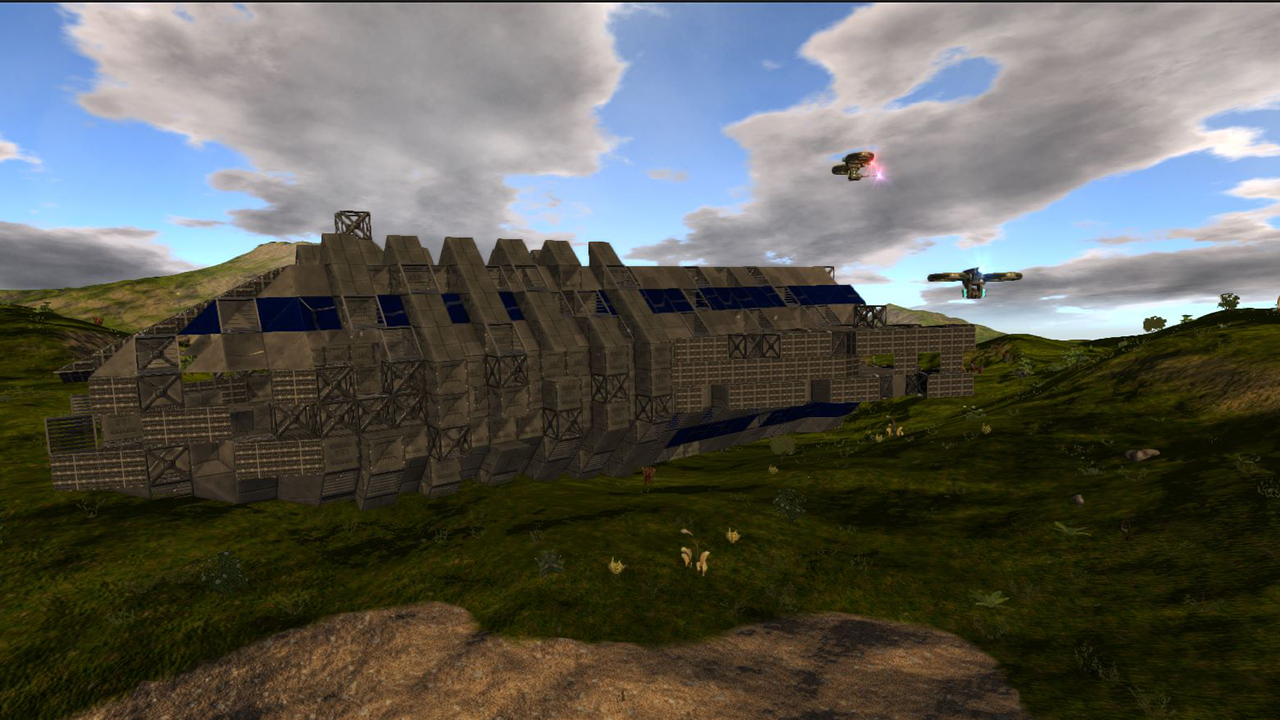 We added several new blocks to the game. For example, a cockpit that allows you to see below you: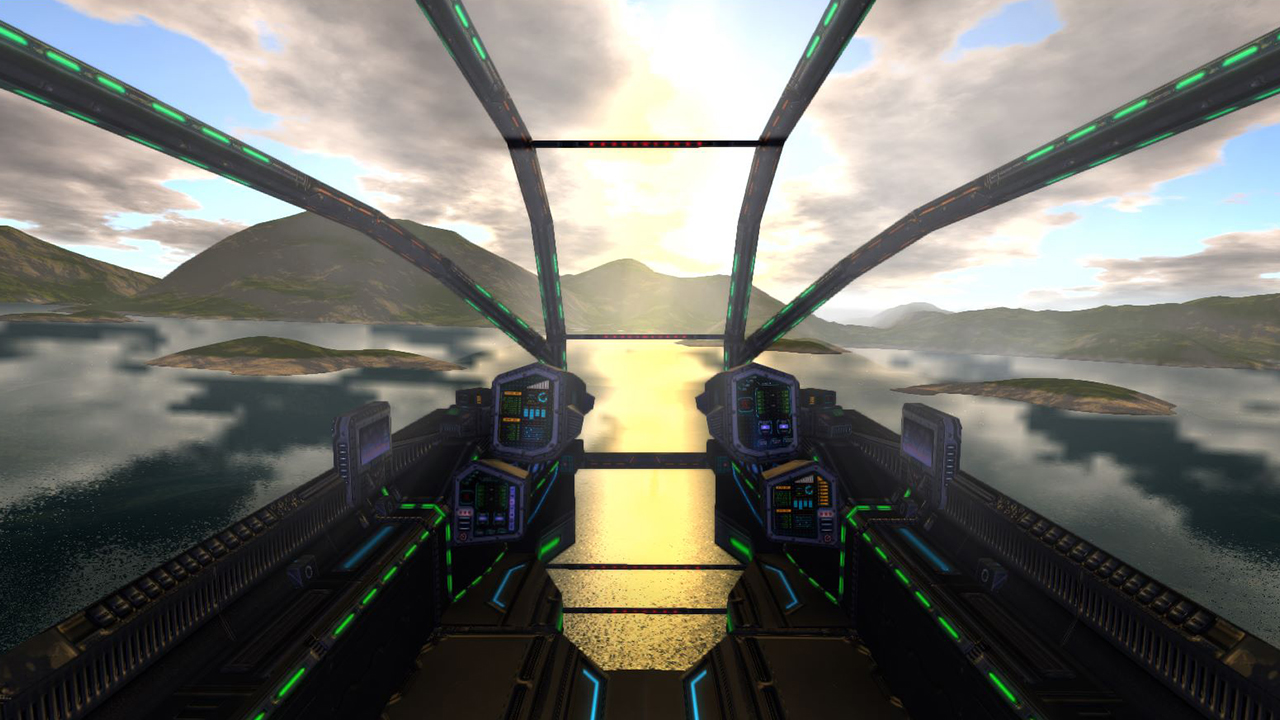 and a new slim fighter cockpit: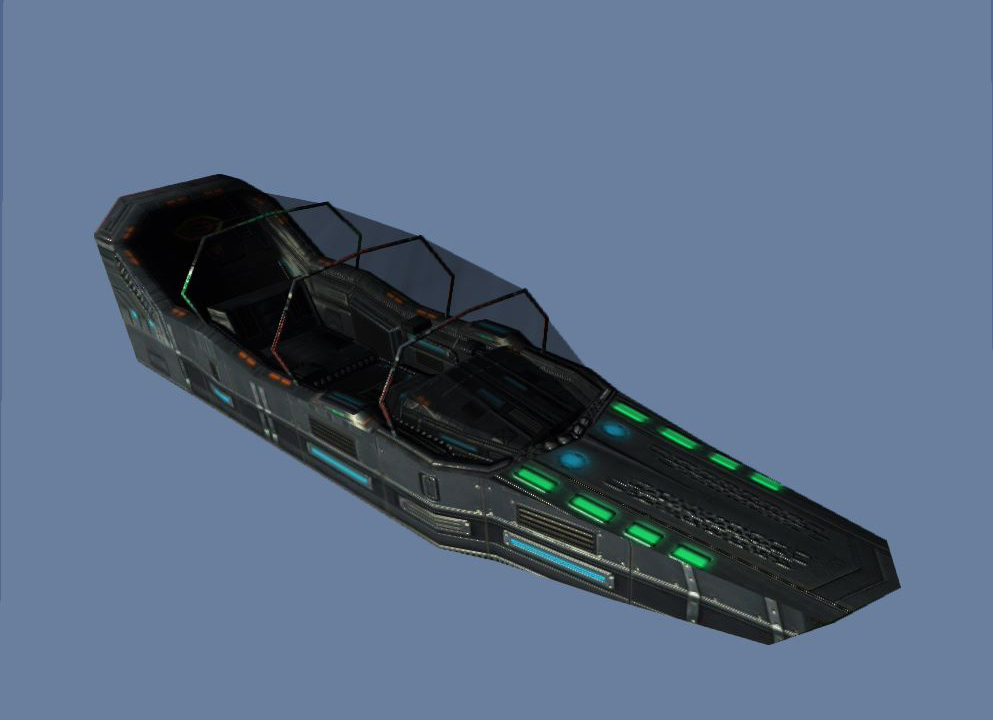 Finally, we added an improved elevator block and new windows with cool reflections: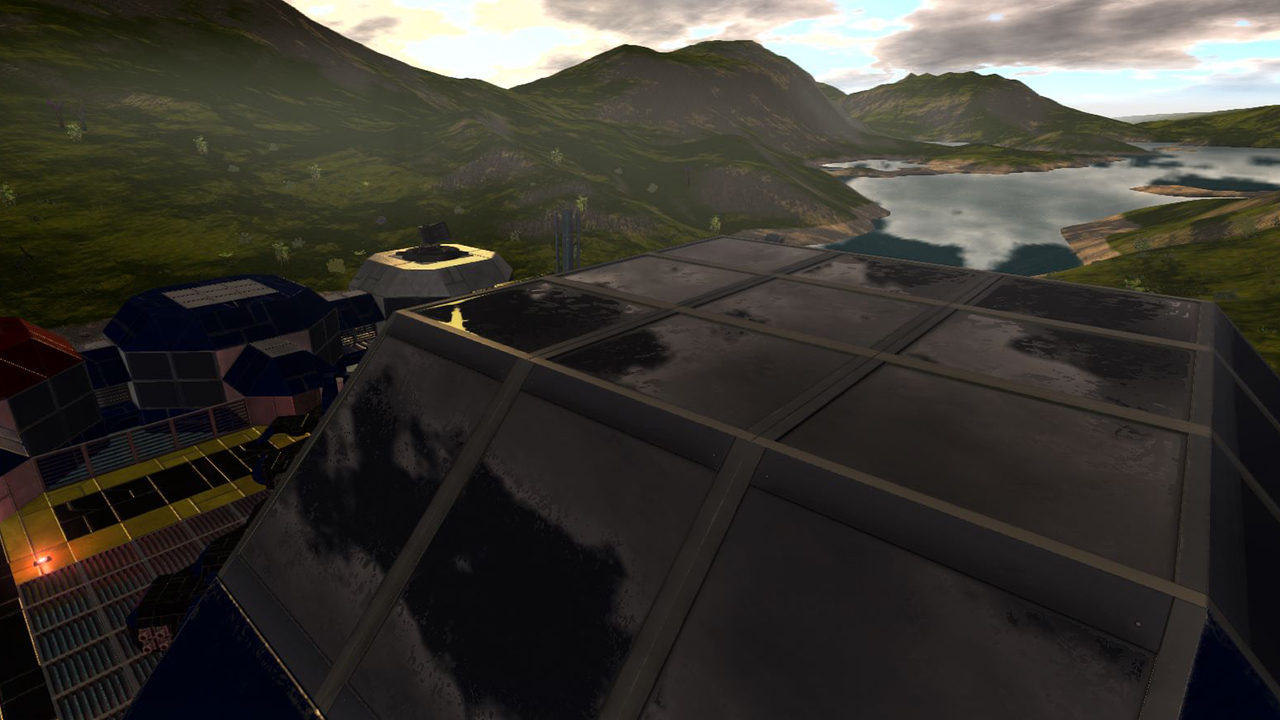 But this is not all. Here is the full list of changes.

Changelog for Pre-Alpha 3.3.0:

Features:
- Added advanced constructor that allows automatic crafting (i.e., it crafts complex devices with one click if necessary base items / resources are in inventory)
- Added new NPC alien race that defends bases and that can shoot
- Added new NPC alien creature (Crawler)
- Added new NPC turret robot
- Added different sets of POIs specific to each planet (thanks to Dead8Eye)
- Added Mining Complex on Omicron that has a multi-floor basement (a real - labyrinth) - it is well defended and has a lot of loot (thanks to Dead8Eye)
- Added 2 new cockpits
- Added new windows with real reflection
- Added new elevator block
- Improved water shader and ground fog
- Added community build Icarus Base in Orbit Creative (thanks to Arturius1967)
- Added new crashed capital vessel (separated into 3 parts - front, mid, back) on Akua (thanks Arturius1967)
- Added alien interior blocks

Changes:
- Overall more promethium deposits
- Changed behavior of O2 Stations -> now activated via 'T'
- Passenger can now rotate camera in third-person view
- Illuminated Block is now also triggered with Power On/Off
- Increased damage of drone weapons on devices (before e.g. minigun drone could not destroy turret)
- No drones are spawned near start location if you begin on Omicron (Survival)
- Tweaked sound minigun SV and changed animation speed
- Updated Radar Map icons for HV and Base

Bug Fixes:
- Fixed problem that later connected client did not see server's already discovered POIs.
- Fixed bug that sometimes player did not get above water surface in first-person view
- Fixed clipping with certain particle effects (in particular ground fog)
- Fixed bug that 'You are dead' message remained visible when quitting game
- Fixed flare on ION Cannon. Changed explosion
- Fixed bug that map markers were not at correct position in 3d map
- Fixed optical flaw with cut long item descriptions in scrolling item grids
- Fixed optical flaw with wrong initial item grid scroll position in Food Processor
- Fixed orientation of Radar Map regardless of cockpit direction
- Fixed texture on Truss Block

NEXT STEPS:
We are currently working on the dedicated servers and the solar system. So there is something to look forward to in the next update(s).

Thanks for reading and stay tuned!

Eleon Game Studios