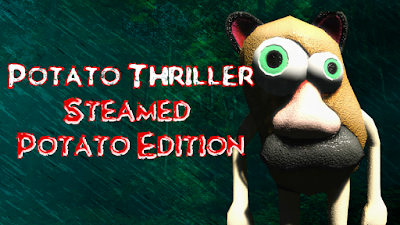 Hi everyone. The very special edition version of Potato Thriller has just released on Steam! Potato Thriller Steamed Potato edition includes exclusive content as a way of saying thanks for helping the game get green-lit to the the community.
Check out the Steam store page here:
Potato Thriller Steamed Potato Edition - Store
Thank you so much for all your support and interest in my game everyone. You are all awsome and my game would not be available today on Steam if it wasn't for all of you.
Full thank you note on the dev blog: Dev Blog - Game released and Thank You