Given the starting feedback at the release, a few things have been tweaked.

General: Teleport is a toggle now, you can toggle it by teleporting into a new sphere in the wall of the gallery map, or by pressing the spacebar. Works anywhere, and stays for the whole game. It resets to the "fast movement" style when opening the game.

Drone fight: Unchanged

Goalkeeper simulator: Unchanged

Last Stand (bow game): Bow is now more "heavily" attached to the hand, being faster to move
Enemies on the later rounds spawn a lot faster and there are more at the same time.


Improvements to the "menus" for graphics settings and other gameplay settings such as wich teleport type to use will come over time.

Also, ill show you one thing. A sneak peek of the 4th minigame map, wich is still being done, but will be finished and added to the pack this week. This 4th minigame is going to be one level of a prototype shooter game designed for motion controls and VR.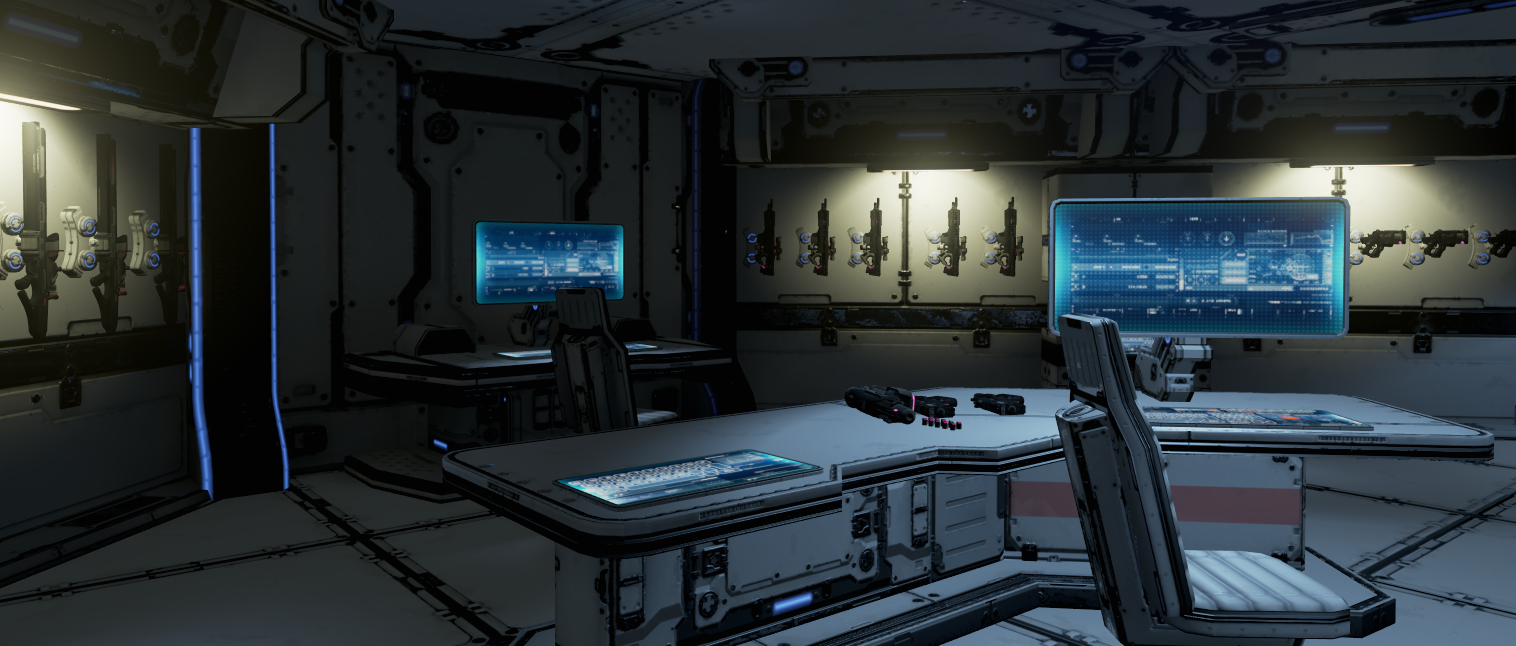 Follow us on twitter @Mad_Triangles where we will post updates and images of the new minigames and other cool things.