Hello there.
It's safe to assume that you might be learning about 'Possessions' for the very first time here. Allow us to welcome you all to the magical world of 'Possessions'.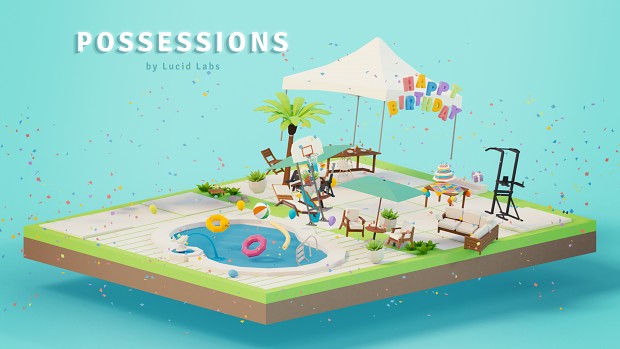 It all started back in 2016 with an idea to create a project around perspective and illusion. It was only after a week of crunch and verbal death threats that we (my programmer and I) arrived at a prototype that showed promise. It was a simple proto, consisting of nothing but a single level, with the core mechanic of placing objects by looking at them from different angles. We showed it around to a couple of friends and they liked it, enough to act as an encouragement to continue working on it. At that time, we had planned to release the game in not more than 6 months, but boy, we were so wrong.
Fast forward, and it's 2018, where we've managed to secure a publisher (Noodlecake) who helped us realize the full potential of the game and become a part of Apple's (revolutionary?) game subscription service called Apple Arcade. Things went on for about a year, and today, we are finally happy to reveal this relationship, after keeping it a secret for nearly a year (yes, it was tough).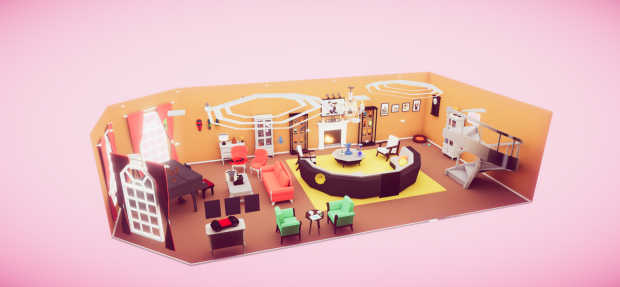 What do you do in the game? That's a good question. 'Possessions' is a 3D minimalist puzzle game, with no leader-boards, no challenges or any competitive pressure built into it. Since the first beta, our goal has been to craft a soothing experience which can be enjoyed at any pace. In the game, you are presented with beautiful rooms where you see some objects floating in the air without making any sense, and your goal is to rotate the room to look at these objects from right angles, so they appear to be at their correct position. You don't move the objects; you rotate the room to manipulate the view, so these objects appear at their right place. For example, a TV floating in the air, but when you look at it from an angle, it seems to be sitting elegantly on a table, and that's where it belongs. Simple, right?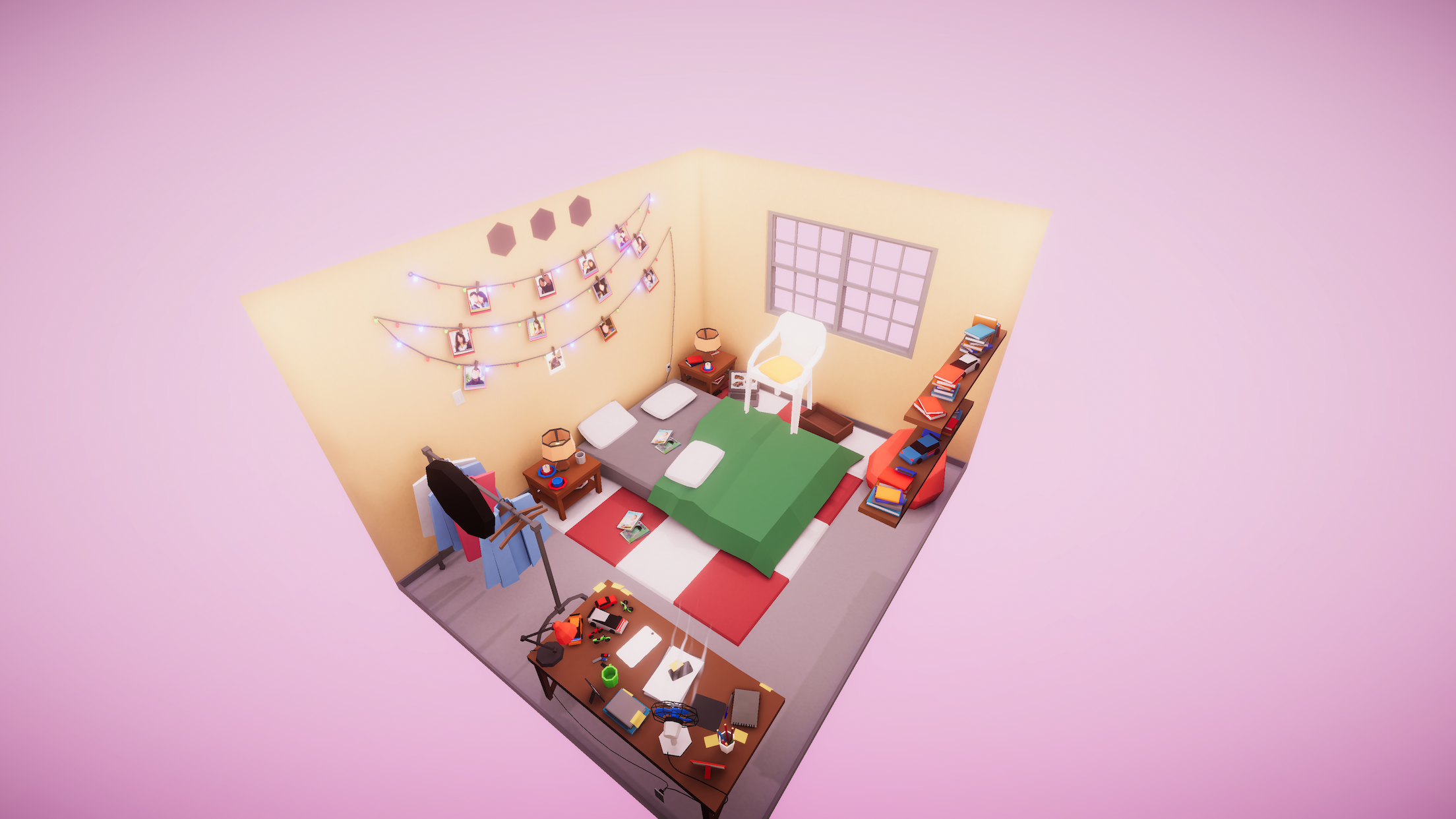 The game also boasts a narrative about a family inhabiting those rooms, and their life struggles told without any dialogues or cut-scenes. As you solve levels and explore more rooms, you learn more about the family, through the narrative and also through the objects present in the room. It's an exciting combination of environmental and linear storytelling.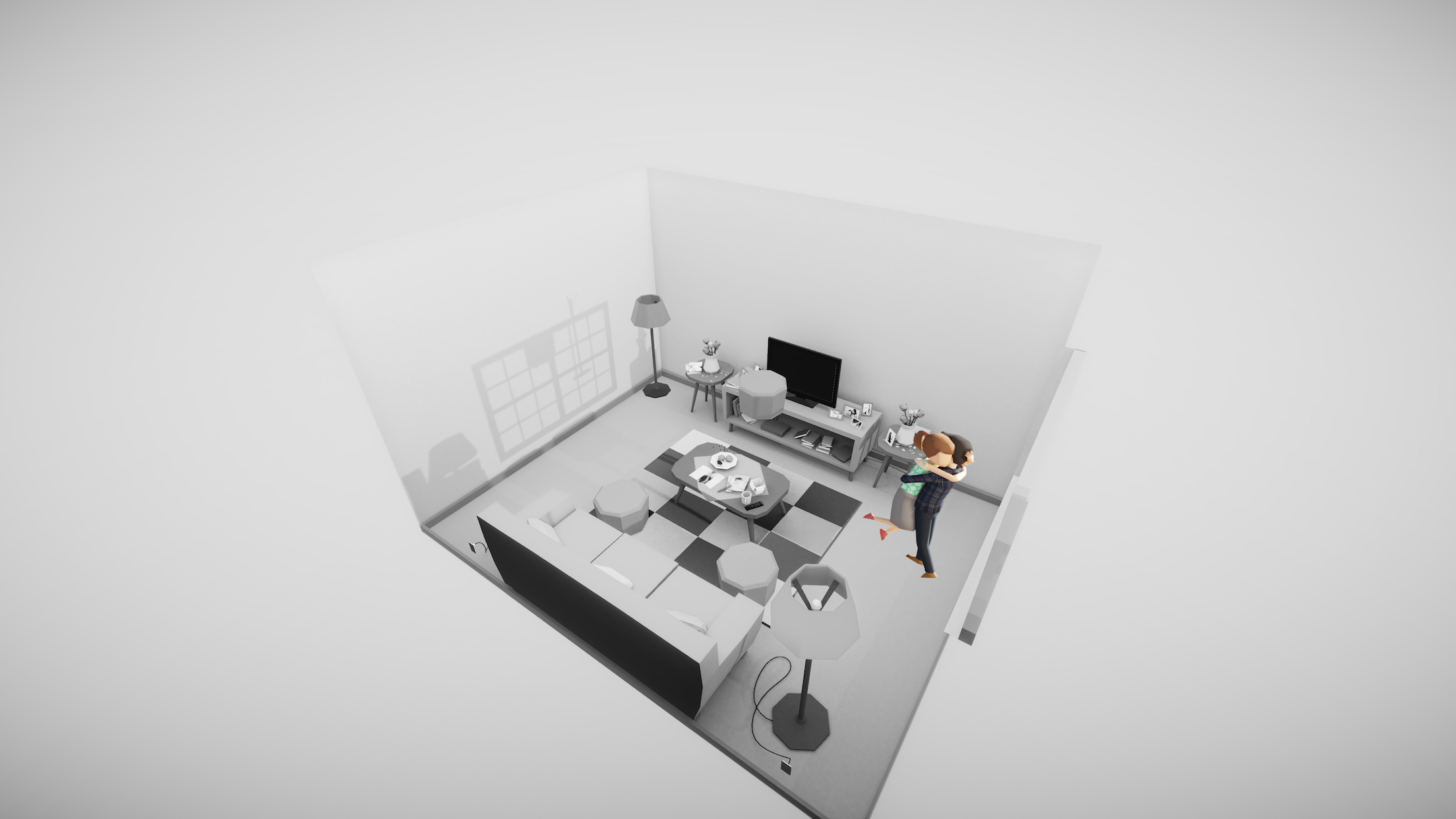 If it wasn't enough, we've also built a unique AR mode, where you physically move around the rooms to find the angles. Pretty neat, and it allows you to shed some weight too. As a matter of fact, our programmer lost about 3kgs while testing the mode in just six months. Talk about playing a game and losing weight, does that ever happen?
The game will soon be available on an Apple device near you and we can't wait to see what you feel about it. Hear over to the official website where you can signup to receive updates via email.