Greetings readers!
It's been quite long since the previous update about the game. This has been mostly due the fact that all the time has been spent on porting the game from Irrlicht to Unity. The work has so far mostly been on the internal parts which means that there hasn't been that much to show.
However, here's now a small list of what is operational and how things have been progressing so far. There have also been some gameplay affecting changes that will be detailed as well.
Progress so far
So far the Unity-version of the client can load up most of the map format. This still excludes dynamic animated objects like water wheels etc. Also the foliage is missing as well.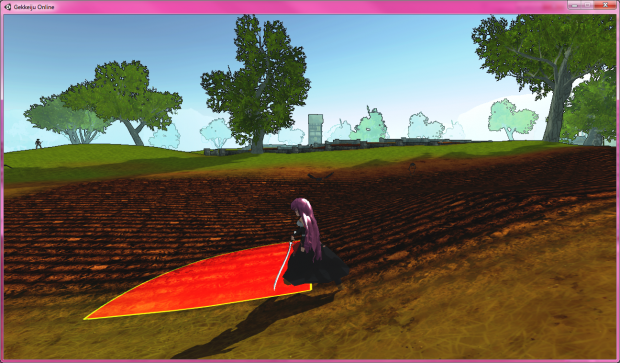 Player movement is now much smoother than it was before thanks to real physics engine. This also allowed jumping to work much better and look synchronized between players. NPCs and monsters also show up and move around smoothly.
So far also the chat channels have been implemented. The new chat window can be scaled easily by dragging around from the upper left corner which increases the user friendliness a lot.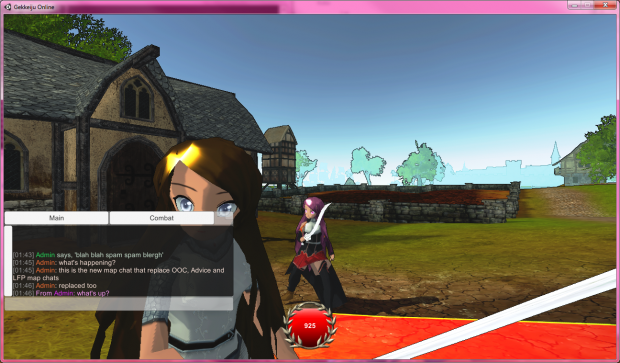 Currently the work is mostly being directed towards getting the skill execution and combat messages working. This will also allow some changes to be made to the combat system.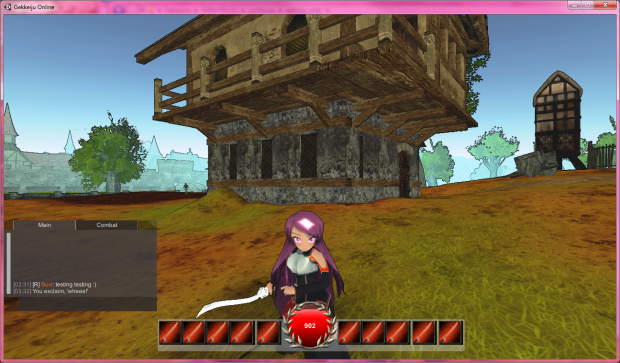 Gameplay changes
New versions of the game almost never happen without some other major changes even to the gameplay.
This time the game is taking steps towards more PvP-oriented gameplay and also borrowing a lot from MOBA-style games. The reason for this is the fact that Gekkeiju's combat and PvP have always been pretty boring in the end. With these upcoming changes the plan is to step up the game.
In the future the game will offer an external PvP-system that allows players to jump right in regardless of their progress in the PvE-content. This will increase the playability of the game even after players have gotten annoyed or tired of the PvE.
Thanks to these PvP-changes the skill-system will also change slightly. The plan is to make certain skills "mutate" based on the wielded weapons. For a long time weapons in Gekkeiju have had no real differences other than how they look. This change will make all weapon types work differently for each character class - thus increasing their usability and adding more ways to customize the character builds. For example a hammer might stun players while a dagger could add damage over time bleeding to the target.
You may also have noticed the lack of the energy/mana-bar in the screenshots. Since our skills have cooldowns already it was decided that the energy isn't really necessary any longer. However, different classes will still have their own energy-meters in the form of the combo-systems.
All in all, there's some very interesting changes coming up. Stay tuned for more!