Good news, I guess!
An hour-long demo of Port Valley is now available for PC and macOS in English and Spanish.
This demo is an hour-long vertical slice of one of the three parts of the game: The Delivery Guy plot.

The puzzles have been simplified and the story has been abridged to fit the new length, but it may work as a first taste of Port Valley's mechanics and characters.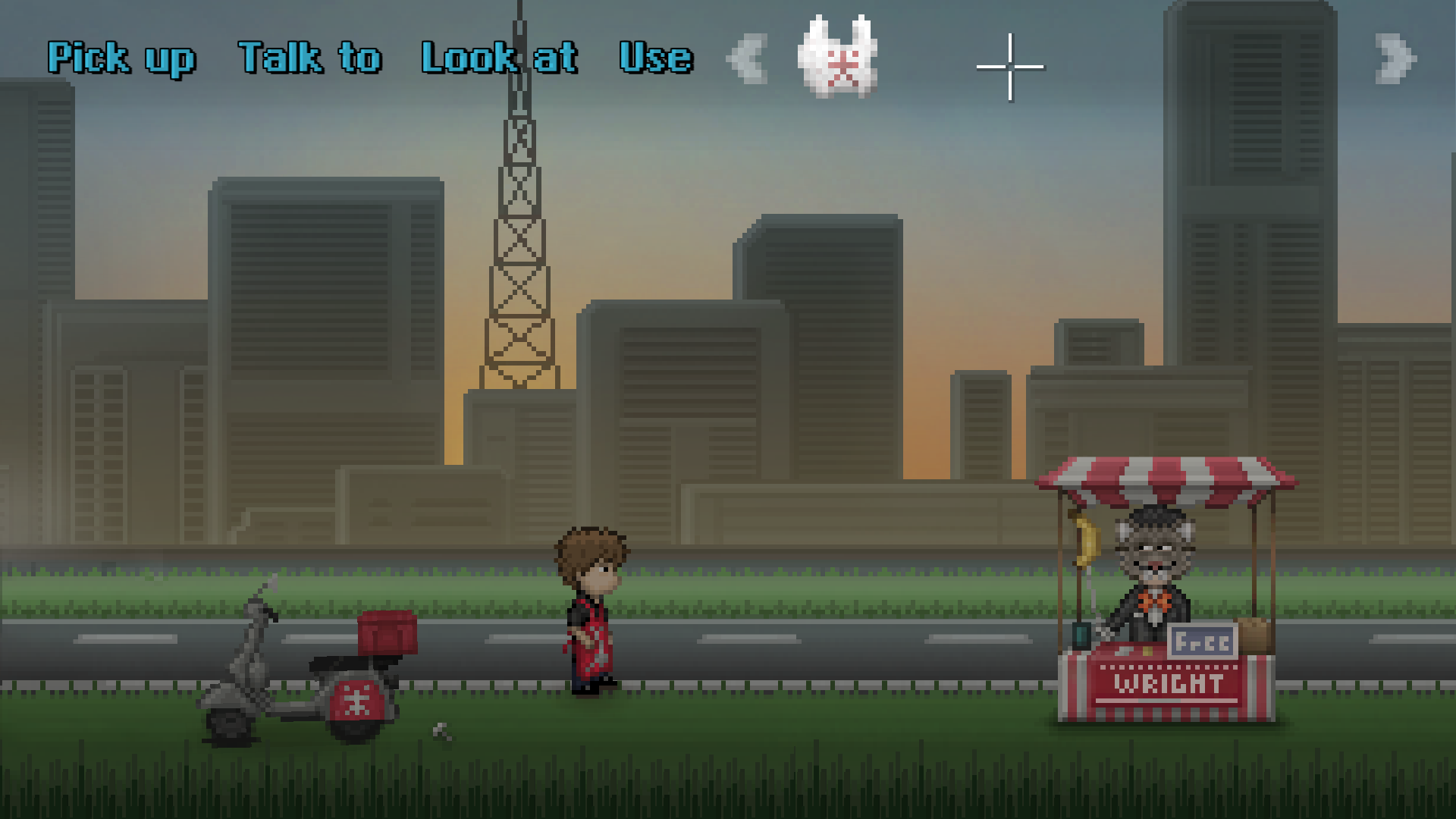 So… do you want to know how much you'll hate the actual game? Then just try it yourself!

ADVENTURE IS WAITING
(And probably the bugs…)
If you decide to give it a try and you happen to see something… odd, please, let me know as soon as possible via comment or send an email to: contact@portvalley.org
Actually, any kind of feedback would be extremely welcome. It would be awesome to hear as many opinions as possible.
So, if you're reading this…