Hi everbody,
So what's new in PolyRace? I have been reworking the UI look and try to mix sci-fi and 80s colors. Check out the new UI below: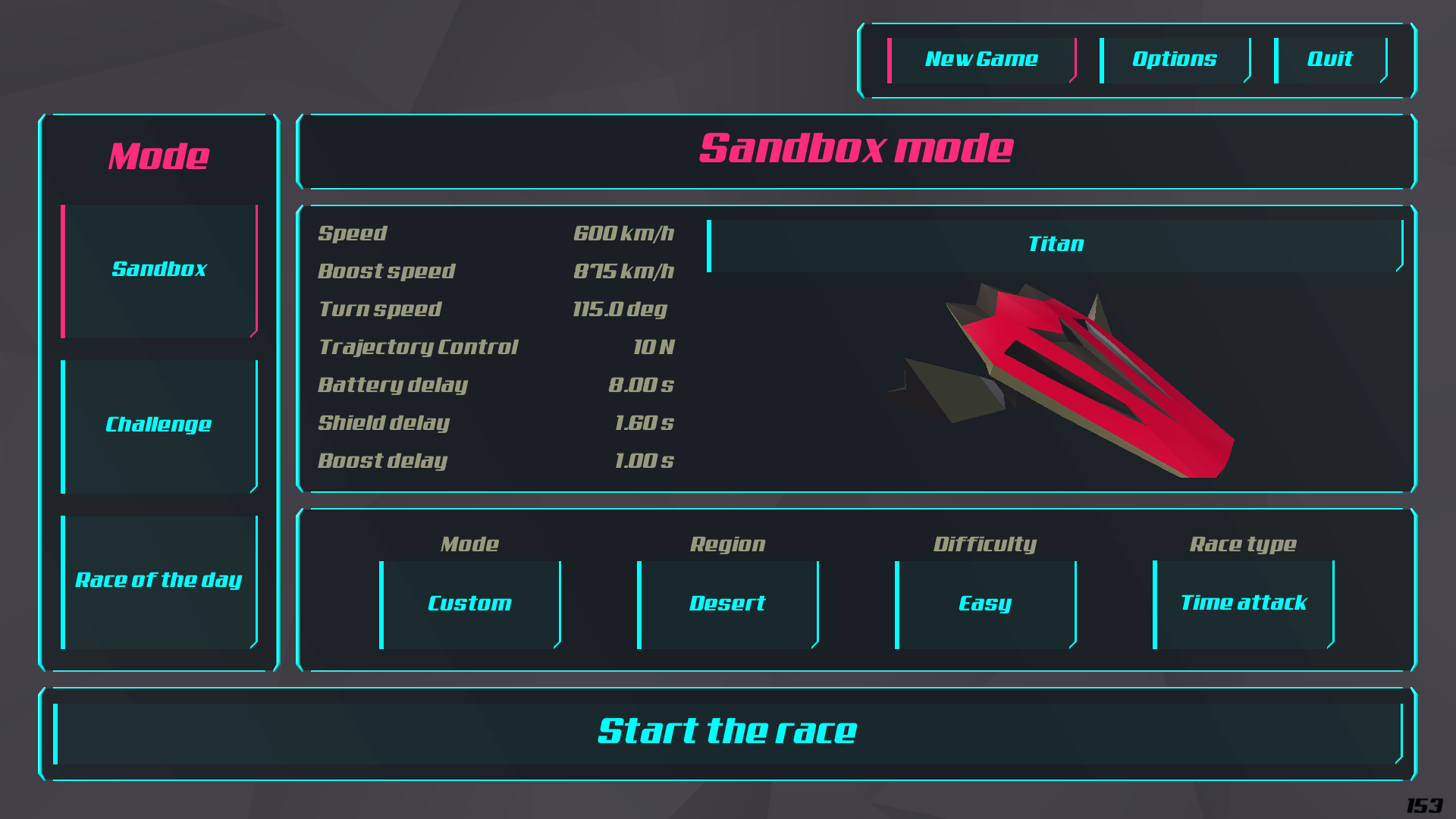 The endless mode is now finished. I added bonus falling at random place the sky in a very nice explosion. If the player gets the bonus, the challenge timer is reversed (to gain more time) during 4 seconds.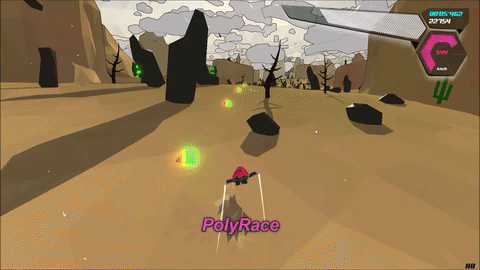 The multiplayer is almost finished: Steam leaderboards are integrated for the mode Race Of The Day. The Challenge is fully defined but still in active development. A challenge is a racetrack and a ghost linked together. The player can create challenges and share them to other player with a shortcode.
The gameplay also evolved and there is a good news, it is a lot easier now. I have added brake control to the hovercraft ... There is now 3 possible controls during the race: steer, boost and BRAKE. The boost is not any more using energy for activation. Instead, the shield take 2x damage when the boost is activated. These smalls modifications are trully enhancing the gameplay!
Finally, all the sounds effects and and the four musics are ready.
That's it for the last four months. Thanks for reading!