This time I am going to give some information on political maps and some graphical improvements I have been working on.
In a continuous attempt to make the gameplay more interesting and add some diversity, the galaxy was separated into five sectors including four quadrants each one resembling a galactic spiral arm and a central area. The four quadrants are the "civilized" part of the galaxy where the three main factions and the pirates reside, while the central area is more isolated from the rest and considerably more desolated. Each one of those sectors has its own prominent resources so the player will have to travel to acquire them.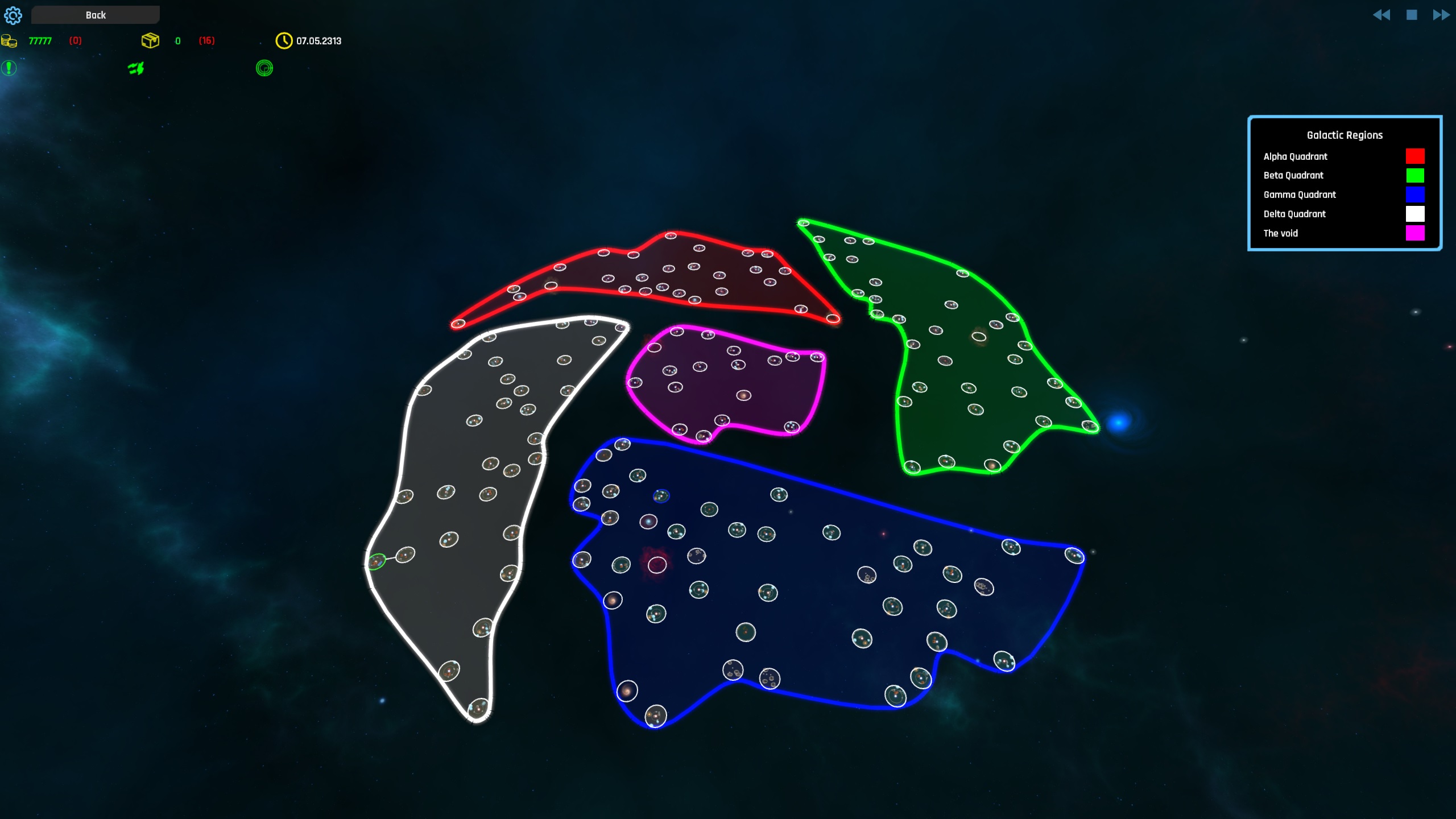 Each one of the three main factions occupies a specific area of the map which is not strictly correlated to a specific sector (the pirates are scattered into four quadrants) and has to compete with the rest (although there could be alliances).
Below: Three factions and the pirates are competing for space in the galactic arena. The player may seek for an alliance with one of them or more. Also a switch to turn off the star lane map was added. Hovering the mouse on a solar system still shows the shortest lane route. I know that some space game enthusiasts are not very fond of star lanes however they do a good job in adding a strategic depth to the map and it would still be possible for the player to travel to the solar system of choice.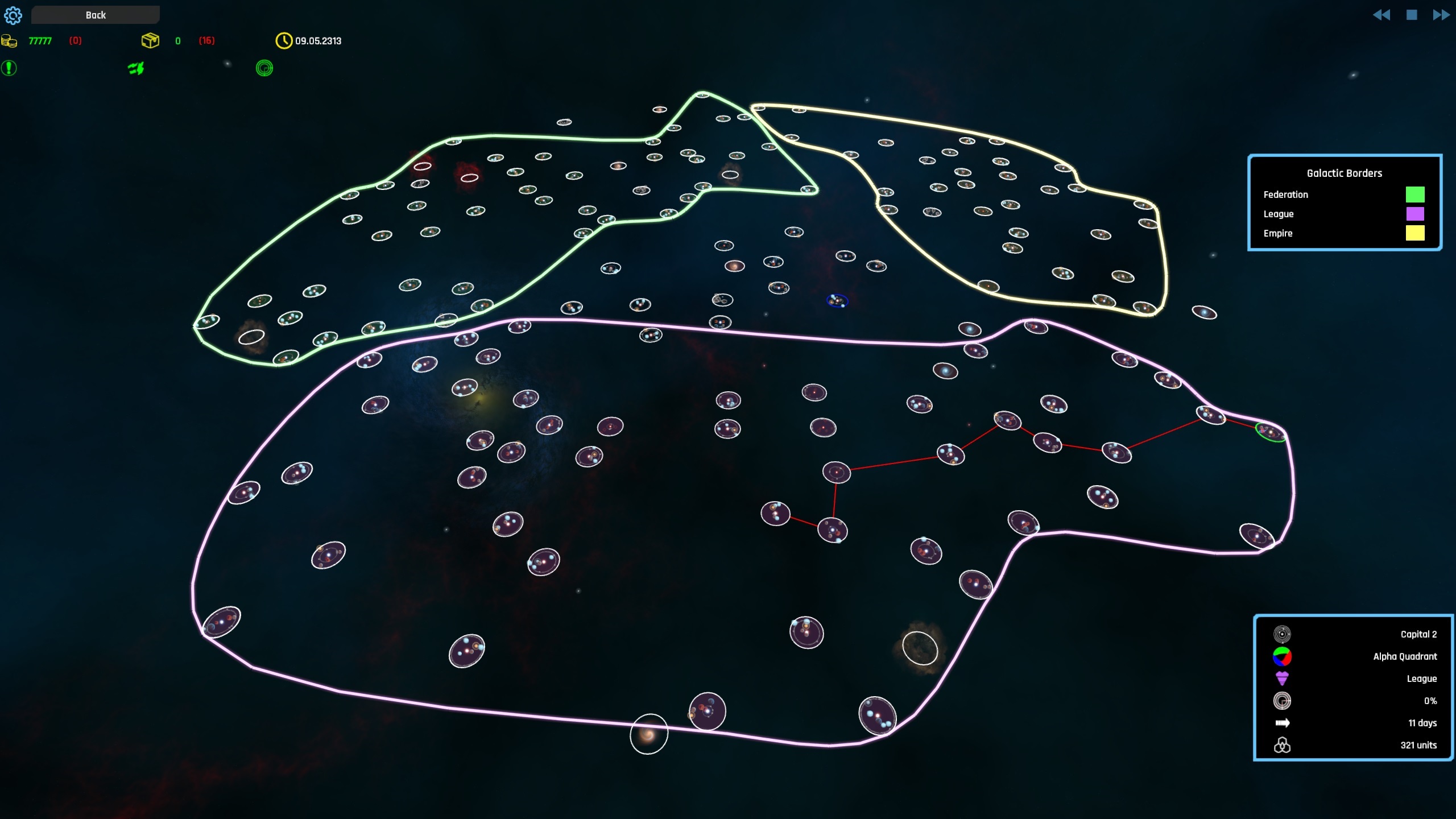 Below: The galaxy with star lane map switched off.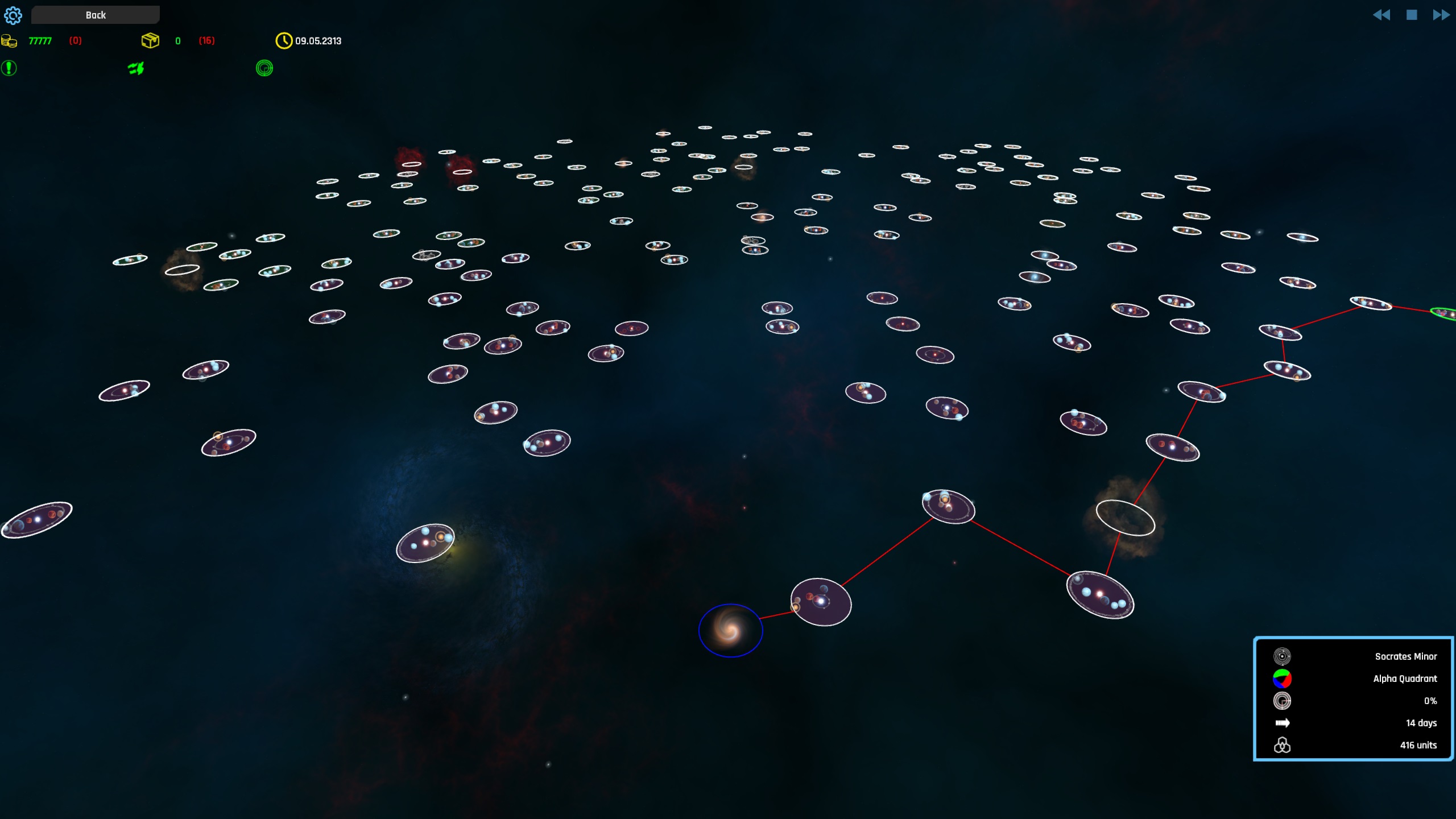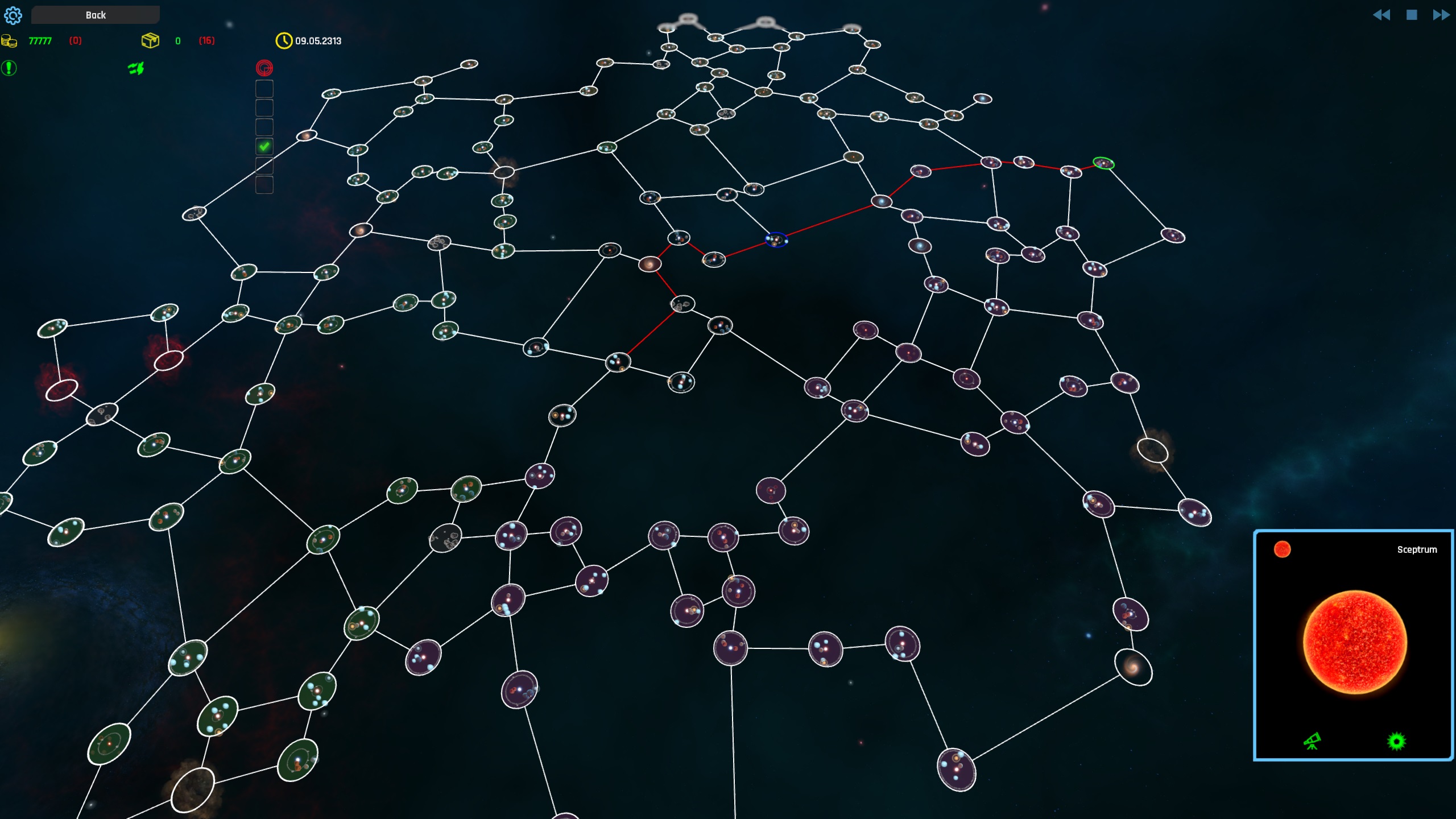 ---
After experimenting a little bit, I found that probably the best post-processing effect for a space scene is bloom but others like blur and grain may be helpful (although some may disagree, also if there is an additional effect that I missed let me know). Bloom adds some vividness to the space scene and makes luminous objects like stars look more realistic. Motion blur makes fast moving objects look smoother while film grain makes the scene appear more cinematic (because for reasons we want our games to appear more cinematic). I know that some may disagree on the necessity of the two last ones and that is why there will be an option to disable each one of them (also for performance reasons).
Below are two images with those effects enabled although they don't look as good when static and it is not easy to capture motion blur.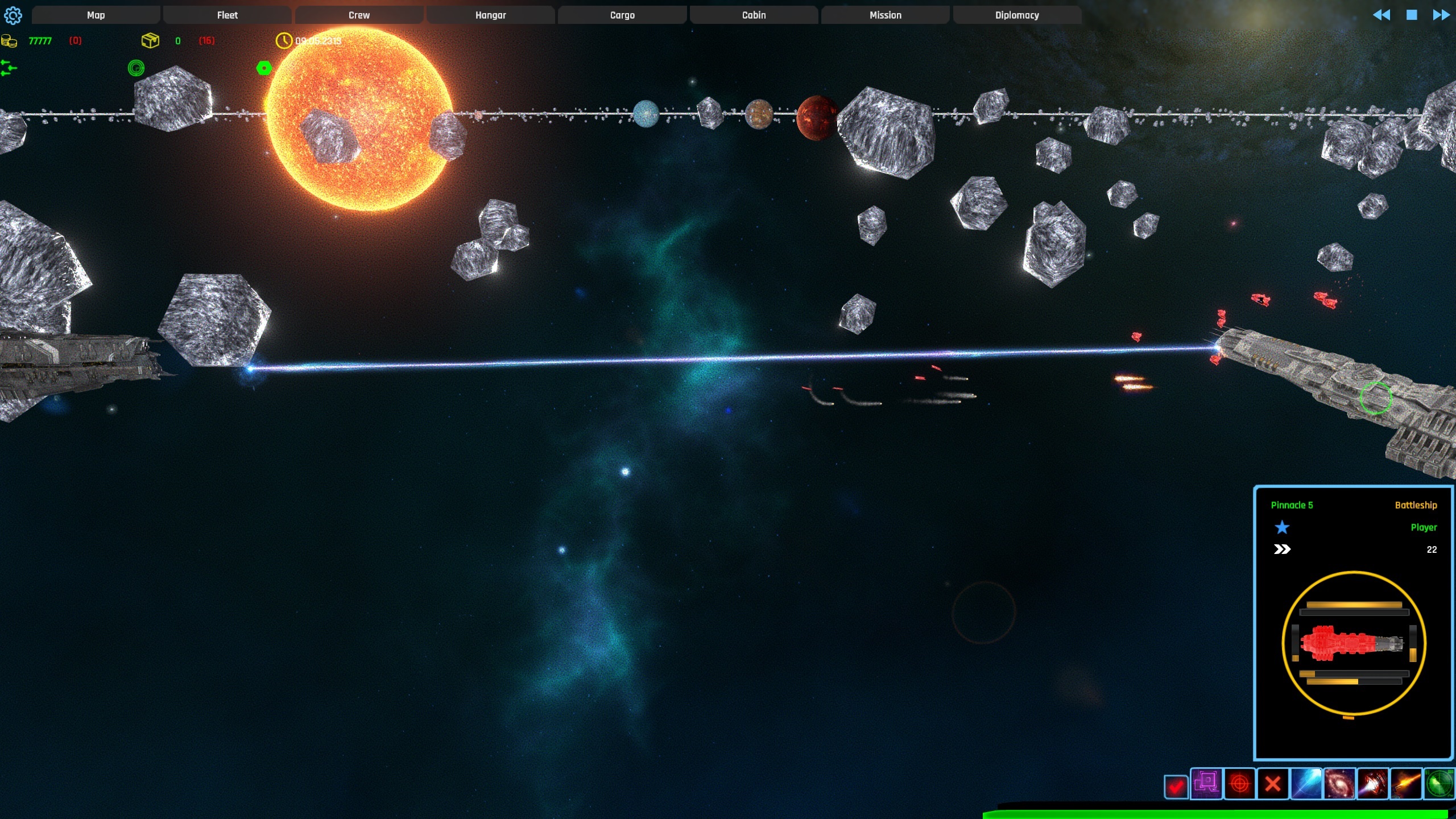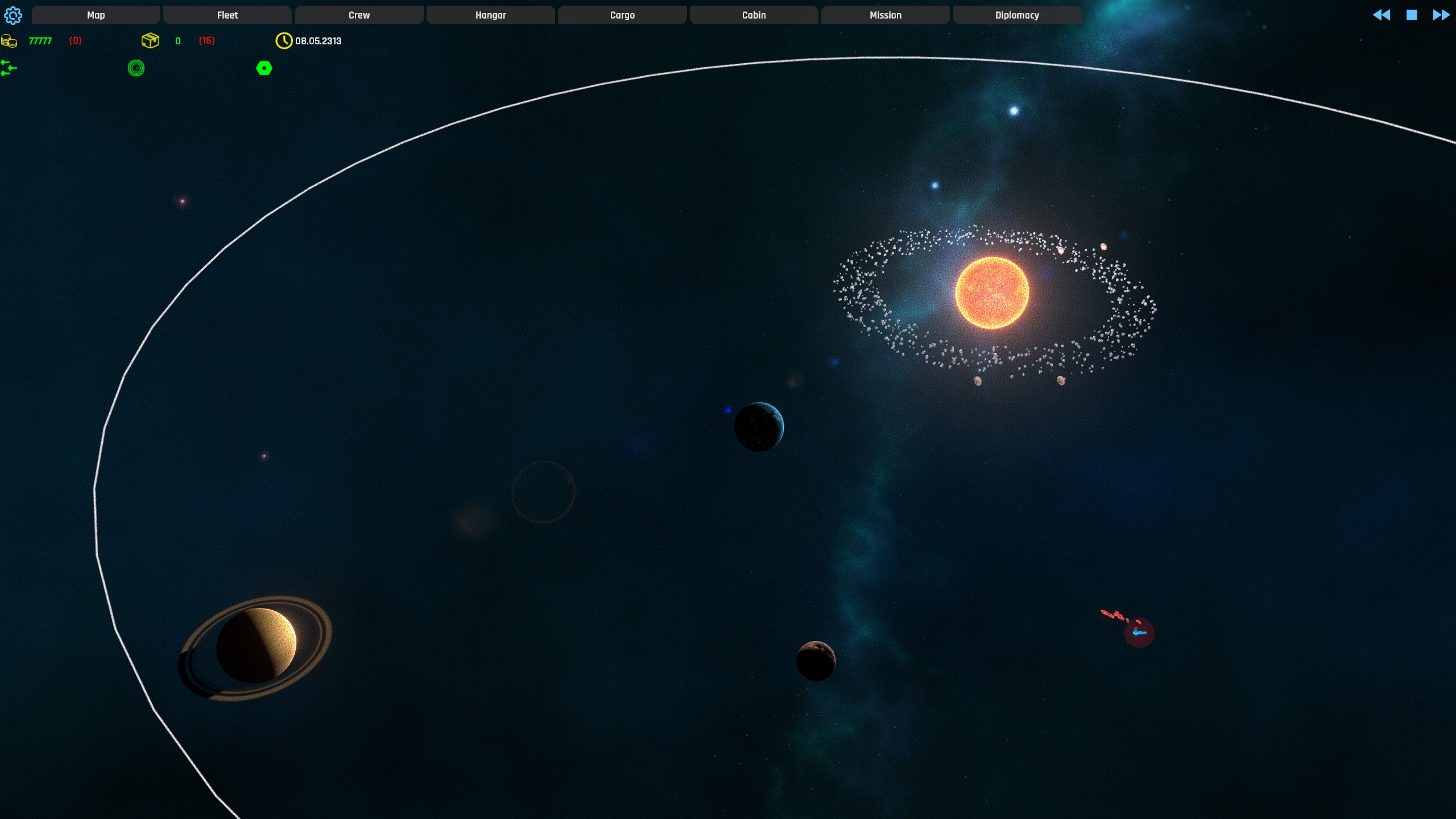 Thank you for reading,
tensorialproductions.com
@Tensorial11