The original 2016 demo for Depth of Extinction is now re-released as Depth of Extinction CLASSIC!
I am working on ideas for my next game, and I wanted to go back and consider the original demo and how much positive response we got to it, in spite of it being a fairly simple game. As I was playing it again, I thought "this could work as a smaller game on it's own" and so I thought it would make sense to make it available on itch again. Also, in looking back over the reviews from when it came out, I came across this quote in the Retro Nuke blog which even further cemented this idea:
It's a darn good demo. It could honestly work as a full game the way it is now... Strategy fans will complete the six hour demo in no time as they plan and destroy squads of robots, and novice strategy gamers will pick up on the gameplay quite easily.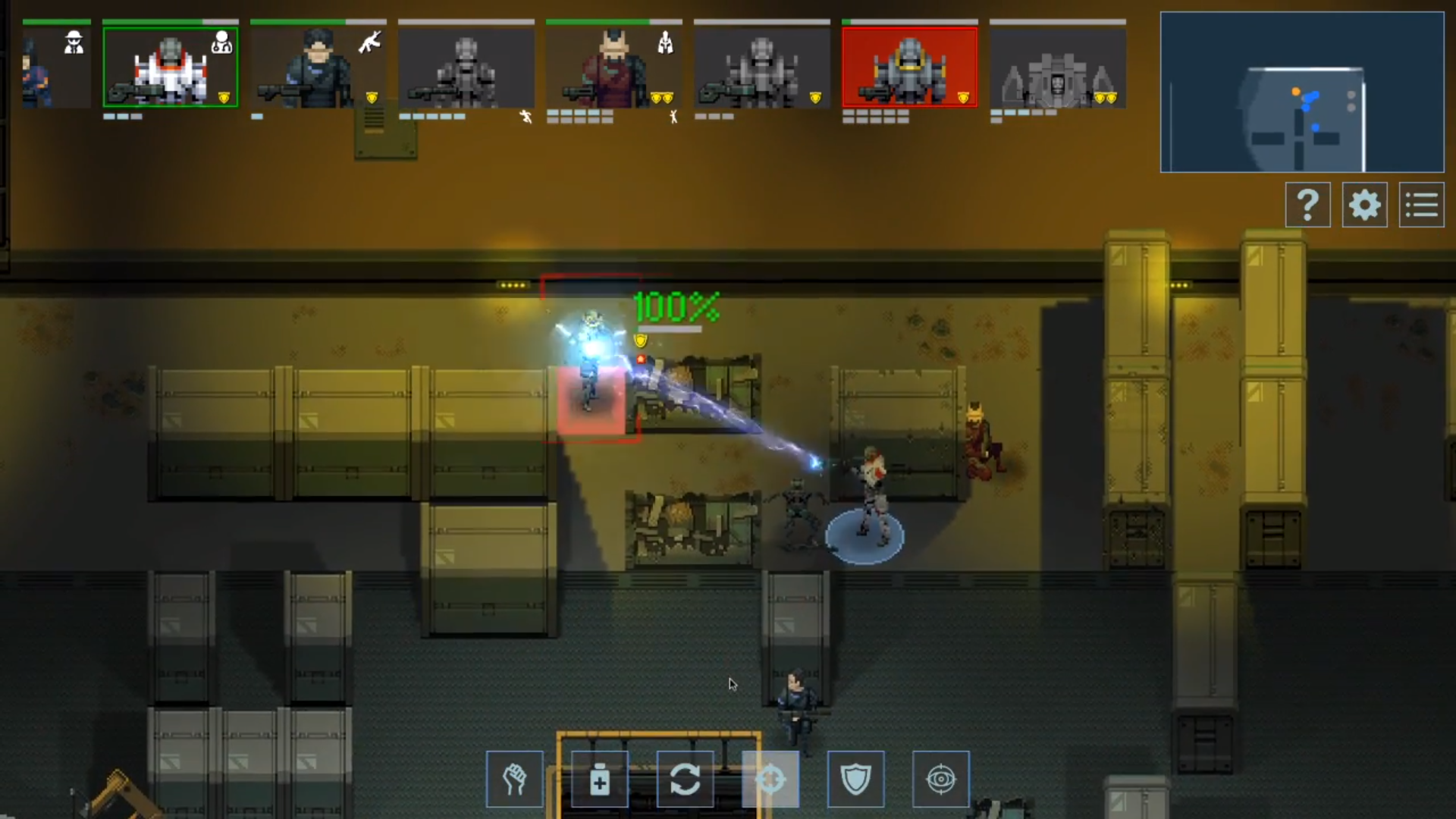 Those of you who played DOE Definitive Edition might find something to like here, but it's admittedly a much smaller scope game without a lot of the polish that is in the full game. You can definitely get about 5-6 hours of play time out of it and I personally had fun trying to unlock all the classes and weapons.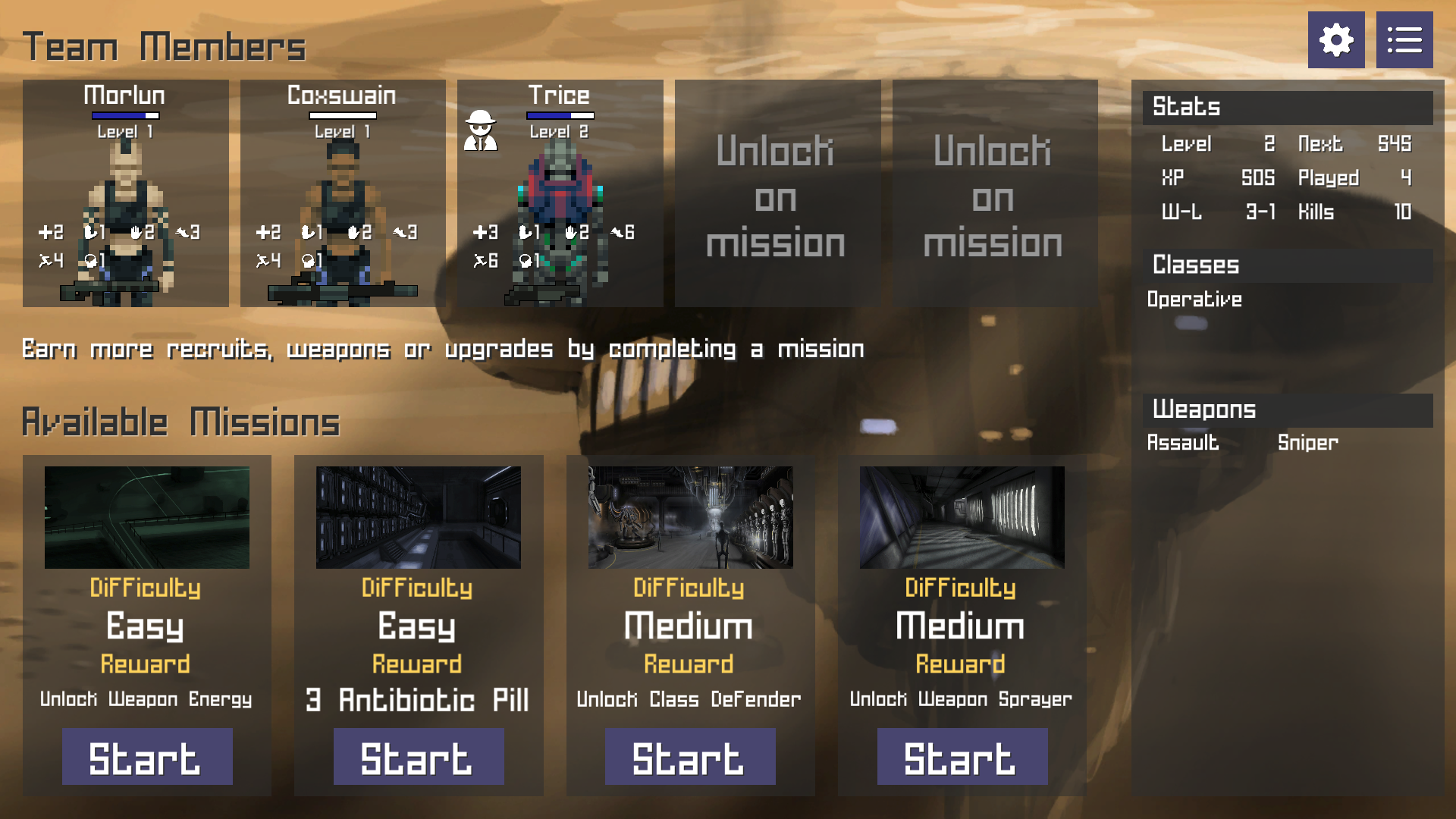 Some of the interesting things in CLASSIC that didn't make it into the full release:
Classes and Weapon Classes can be assigned separately. This means you can put a sniper rifle or shotgun on any class.
Consumable Items can be won by completing missions and added to a character. These can give a boost or heal. You start with a few of them.
Androids as playable characters. They heal with "Oil" also haha
Some of the upgrade stats are pretty weird. "Strength" even mentions melee damage which isn't actually in the game. Maybe I'll take this out in an update.
Skills get automatically assigned based on the level and everyone gets the first skill "Run for It" which you should use on your first turn.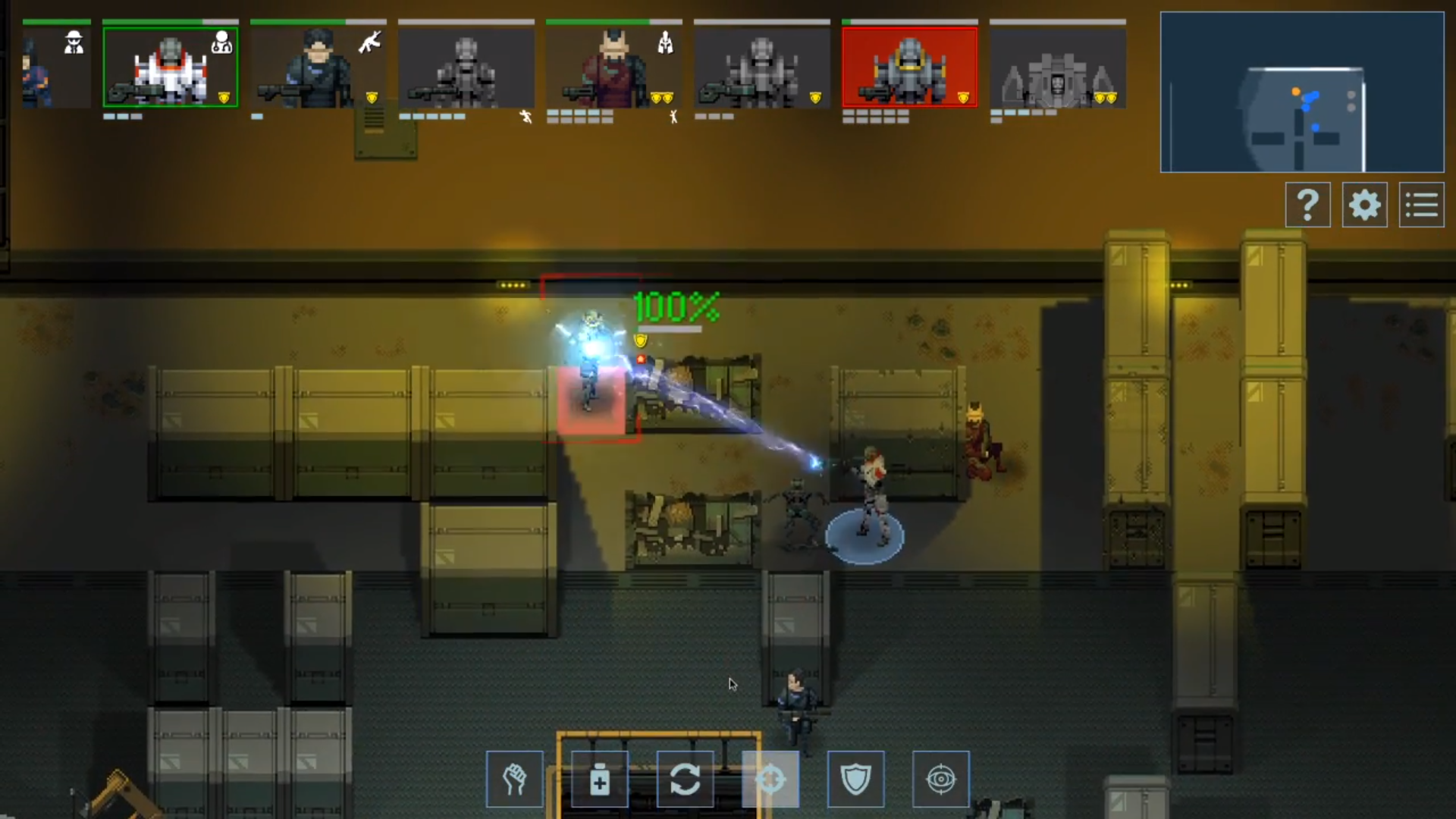 I did make a few changes to CLASSIC to fix some issues I noticed as I was playing:
Using an Item or Skill does not consume an action
If an enemy and player are on diagonally adjacent squares and using the same piece of cover, then neither gets the cover bonus
Camera right click dragging is updated to match the Definitive Edition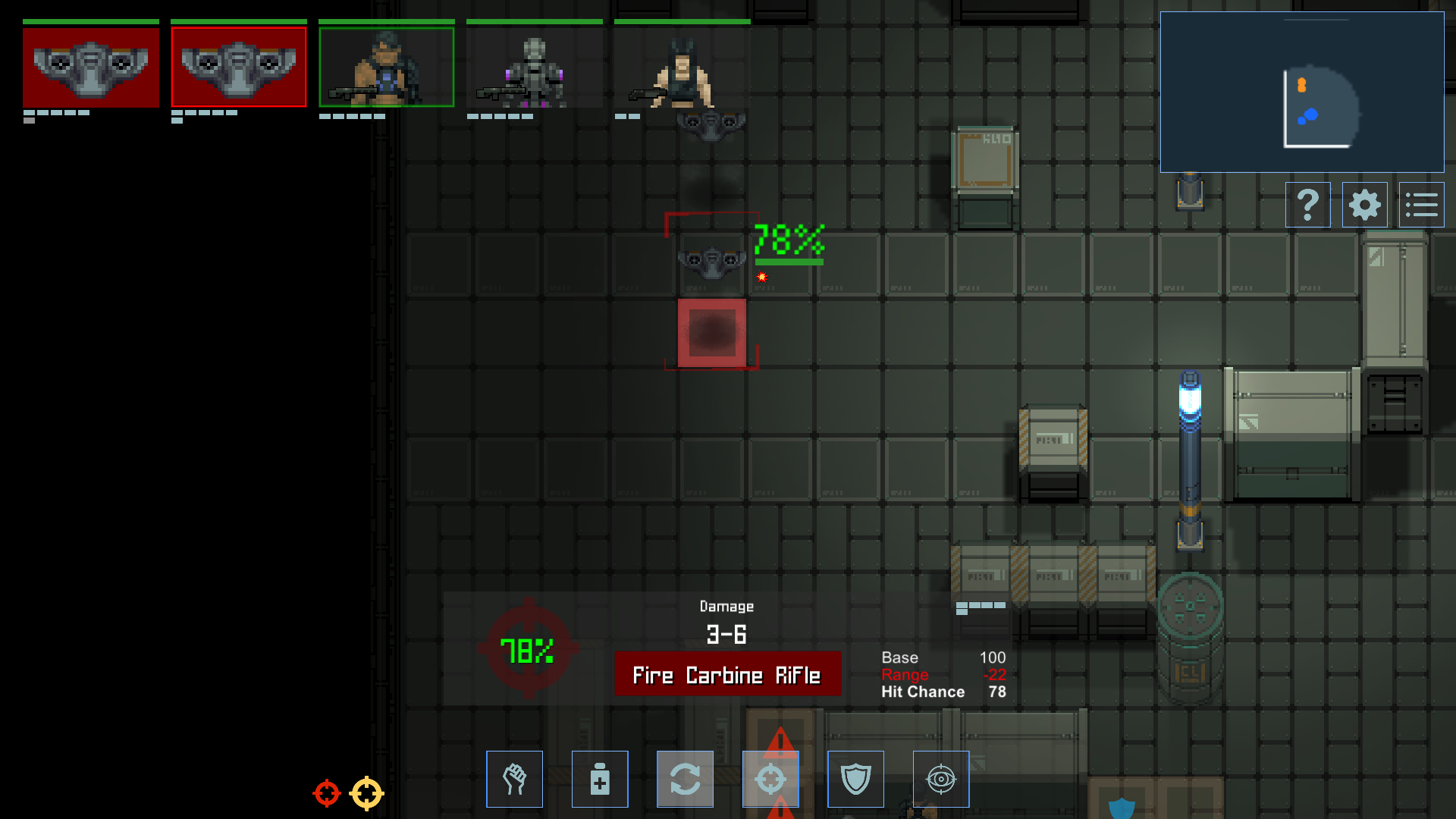 Gameplay Video
You are welcome to share issues you encounter or feedback, but keep in mind that this game is a "snapshot in time" of the game in 2016 and isn't likely to receive any significant update. A bug fix patch is not out of the question though.