Hello everyone!
As part of the Steam Game Festival running from June 16th till June 22nd, you will now be able to play the Rise of Humanity alpha demo! Even better, you can also participate in our giveaway!
But before we talk about giveaways, we also want to point out that we have a brand new teaser trailer for the game!
Back to the stuff we are giving away. During the festival, if you record your play through of the demo and post that video on YouTube and then tweet about it with the hashtag #riseofhumanitygiveaway. We will enter you for a chance to win a Cybernetic Walrus mouth mask and Rise of Humanity T-shirt.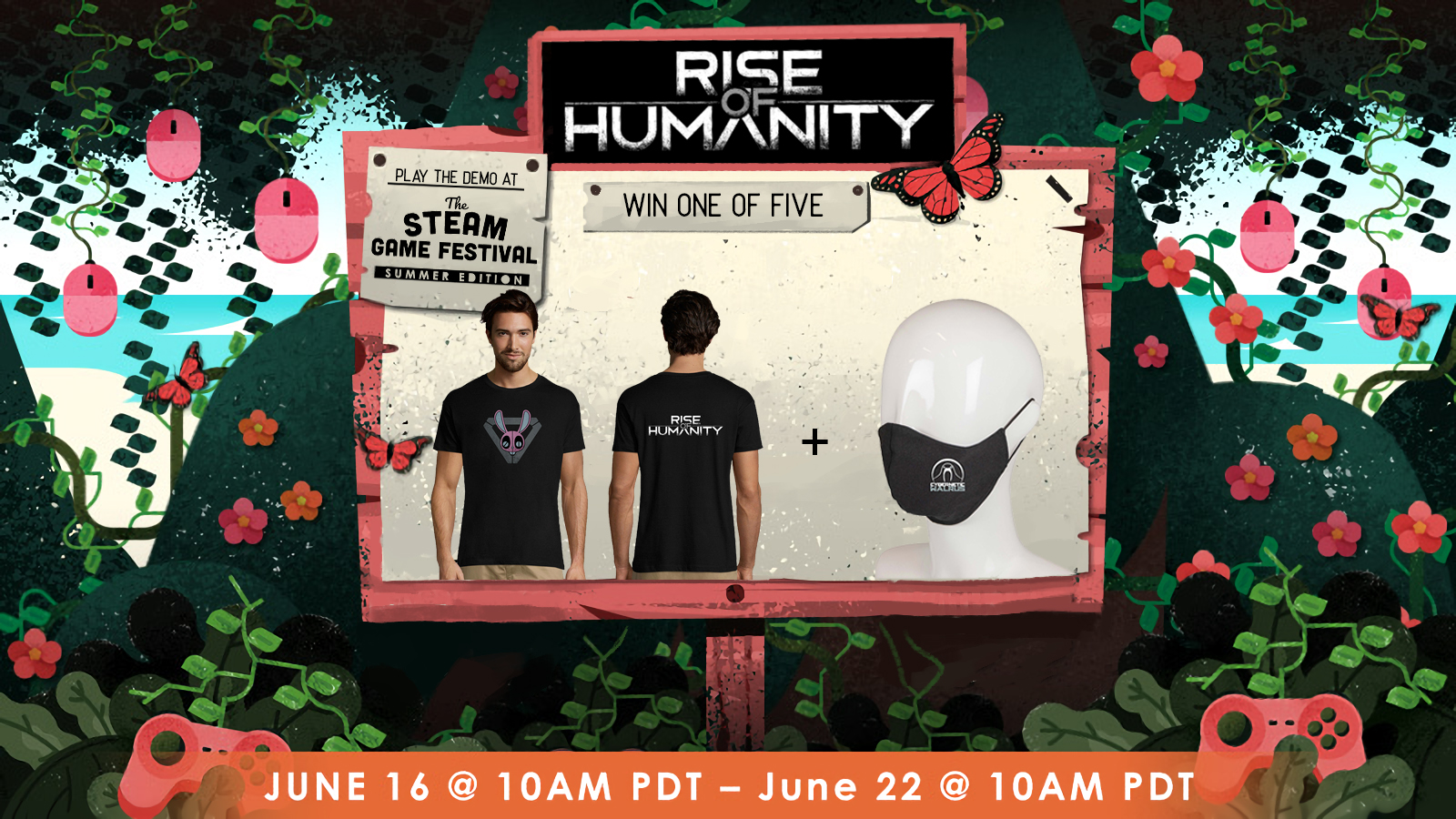 Want to know more? Check out the Rise of Humanity giveaway page!
Winners will be announced on Tuesday 23rd.
Want to try the demo for yourself? Go to the Rise of Humanity Steam store page!