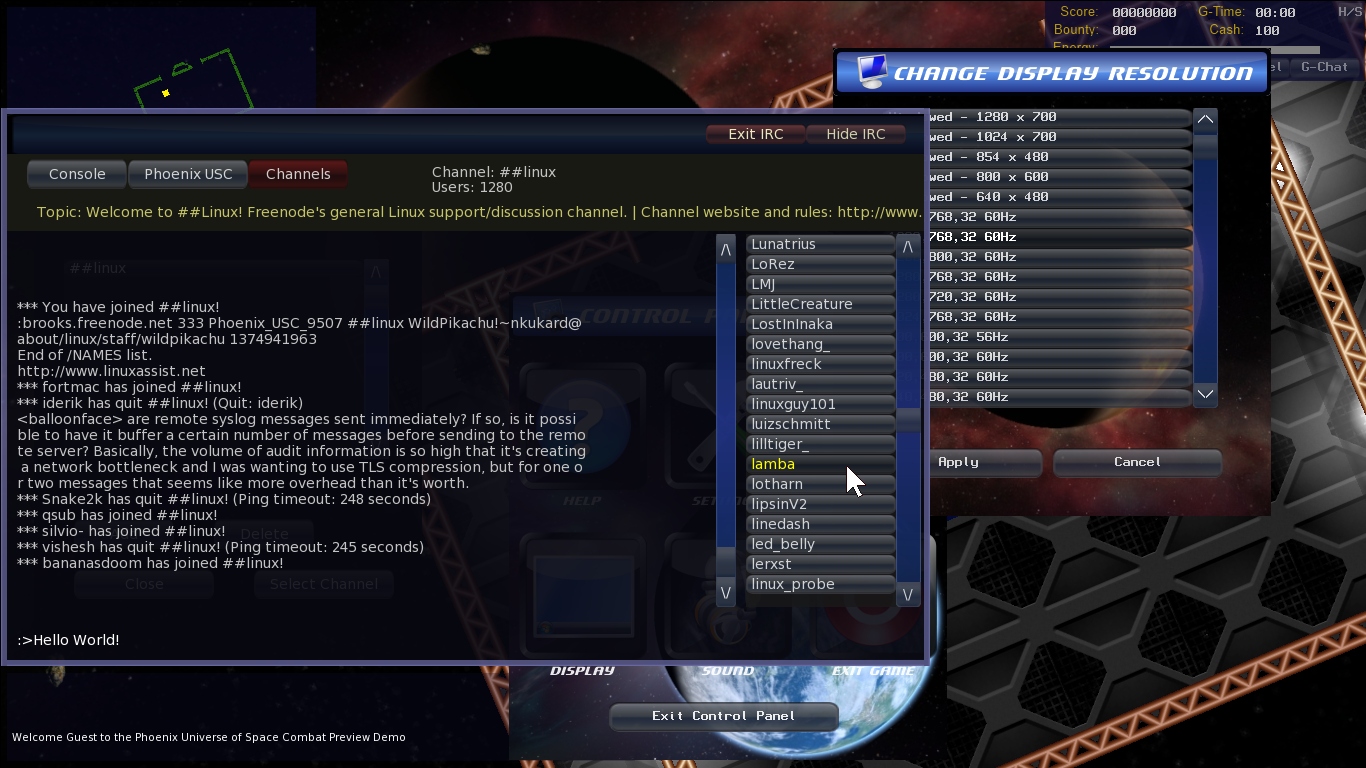 Hi,
I have added an IRC (Internet Relay Chat) gateway or globalized chat system for Phoenix USC. This allows global in-game chat to anyone in the world. This is in addition to a localized game server chat system. An important part of the SubSpace experience is the chat system that allows users to reach one another. Phoenix USC uses two distinct systems for chat, the IRC gateway and a local game server chat system. These two systems are seamlessly tied into my custom built window based GUI system which makes it easy to navigate and use.
The IRC gateway (global chat) lets you use the rich features of an IRC server (chat rooms, messaging and more) and from within the game allows gamers to chat with anyone worldwide that is connected to the IRC server. It will default to the #phoenixusc channel on freenode.net, but also supports multiple channels (chat rooms) as well as all IRC commands.
The local Phoenix USC server chat is a closed chat system that is designed to function in a minims mode (transparent window no interface buttons) and an advanced mode similar to the way the IRC gateway functions. This chat system is designed to support game play and local server messaging. You can see it in minims mode just under the IRC gateway window in the above image.
I am aiming for the end of November to release my preview demo for Phoenix USC. The demo will let you see how the Phoenix USC game engine works and what Phoenix USC is all about. So check back here for details on it's release.
Back to coding. :)
- Rich -