Hello
The Kickstarter for Past Fate is now live! You can check the Kickstarter campaign and our backer exclusive rewards at Kickstarter.com
Additionally you can also now find us on Steam Store. Either just search for Past Fate or check the link here! Store.steampowered.com
Goals of Kickstarter
Our goals with this kickstarter is to get funding for more custom models are our current models (except zombie and skeleton) are completely placeholders! With this goal we can get all our models done and reshape the look of the game.
If we get above the goal, then we are going to have the chance to develop more continents and zones for our Early Access that would of otherwise took much more time to be done. This also includes more classes for the Early Access and more dungeons!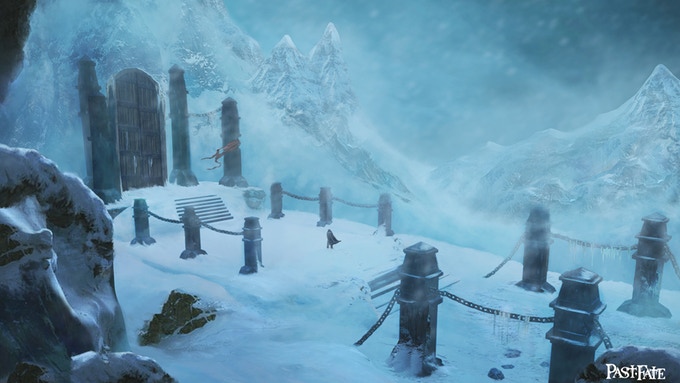 During & After Kickstarter?
Even though we started our Kickstarter Campaign, we are looking at it as a support method for development. We are still working as much on this project than if we never had a Kickstarter. The purpose of this is to help us get to the goal slightly faster!
After our Kickstarter campaign ends, which hopefully reaches the stretch goal, our plans are to sail towards our Early Access launch, which right now is planned to be summer 2020, but we will have our alpha and beta testing periods for our backers before our Early Access launches.
State of the Game Right Now?
Right now we have had our internal dungeon & party testings to check that everything is working well without any game breaking bugs as those are our top priority to fix. Additionally we have also tested the game on slightly lower spec computers to see how everything is running as we were curious about few of our mechanics.
We also recently released the first information regarding the lore of the game.
"Nendhir, a mysterious and savage world filled with conquest and magic, where the two factions; Valfalk and Morsath battle for dominance over the vast lands and continents.

Valfalk, a union between the vikings of Hjyndall and the barbarians of Gulskir control the northern lands of Nendhir.

Morsath, a pact between the Kingdom of Edaria, the Kingdom of Drosus and the Empire of Coria, control the central lands of Nendhir and lead the crusades against Valfalk.

But as the two factions wage war against each other, the dark powers are rising in the shadows.
In the south, the arrival of the Cult of Voxyx has awakened the ancient dark lords once again.
Far in the west, at the heart of the swamplands of Khordof, the mighty dragon Yddrad threatens to engulf the world in flames.

It is up to you as a mercenary to chooce your own fate. Help your faction to conquer new lands and together you will face the shadows that the night brings."
Conclusion
Thank you for everyone who has followed this project either here, twitter, facebook & instagram or on our Discord!
We have now been working on Past Fate for over a year and 3 months and we still got quite a journey ahead of us!