Hi guys,
We're only 1 week away from the EGX Rezzed event, and we can't wait to share some of our work with you! We've had a productive week so far getting the build ready, and we've been experimenting with the environment and Pandora's animations. Not only have we got her walking around, but we've also created the basic attack moves! Take a look at the video showcasing the environment.
Also, we've started to add NPCs onto the scene, which is really bringing the environment to life. At the moment they aren't moving yet, but we'll have them walking around really soon!
Check out some of our NPC animations below…
This is a screenshot from the game, where we've now hooked up the UI, so it's starting to look much more like an actual game.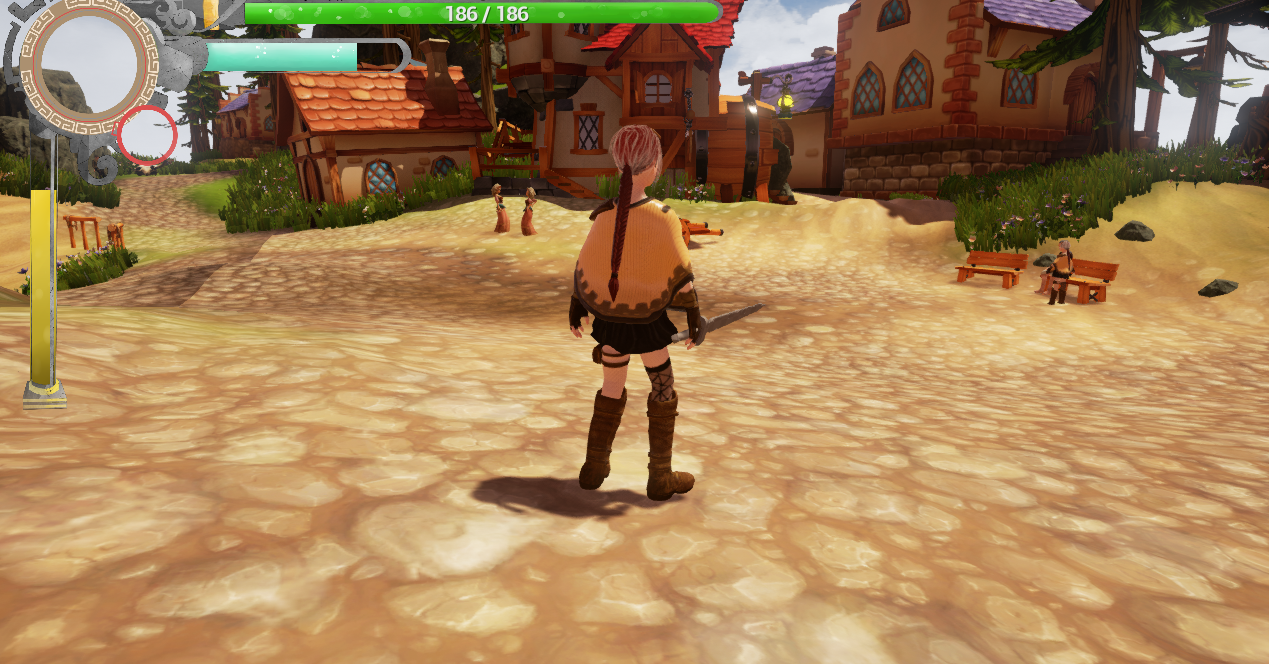 On screen we've got the health bar (green), experience bar (red), ultimate weapon bar (yellow), and the weapon energy bar (blue). We're still testing out different variations of the HUD, so let us know what you think in the comment section below. We appreciate all feedback!
This week we'll be focusing on:
Menus
Combat
Targeting system
General clean up
Have a sneak peak the the menu here.
Have fun and stay classy gamers!
Nareice