Every Bot starts with a Corecube to which further Cubes and Modules can be attached. The Corecube is the heart of the Bot, if it is destroyed or looses connection to its surrounding Modules the Bot is also destroyed.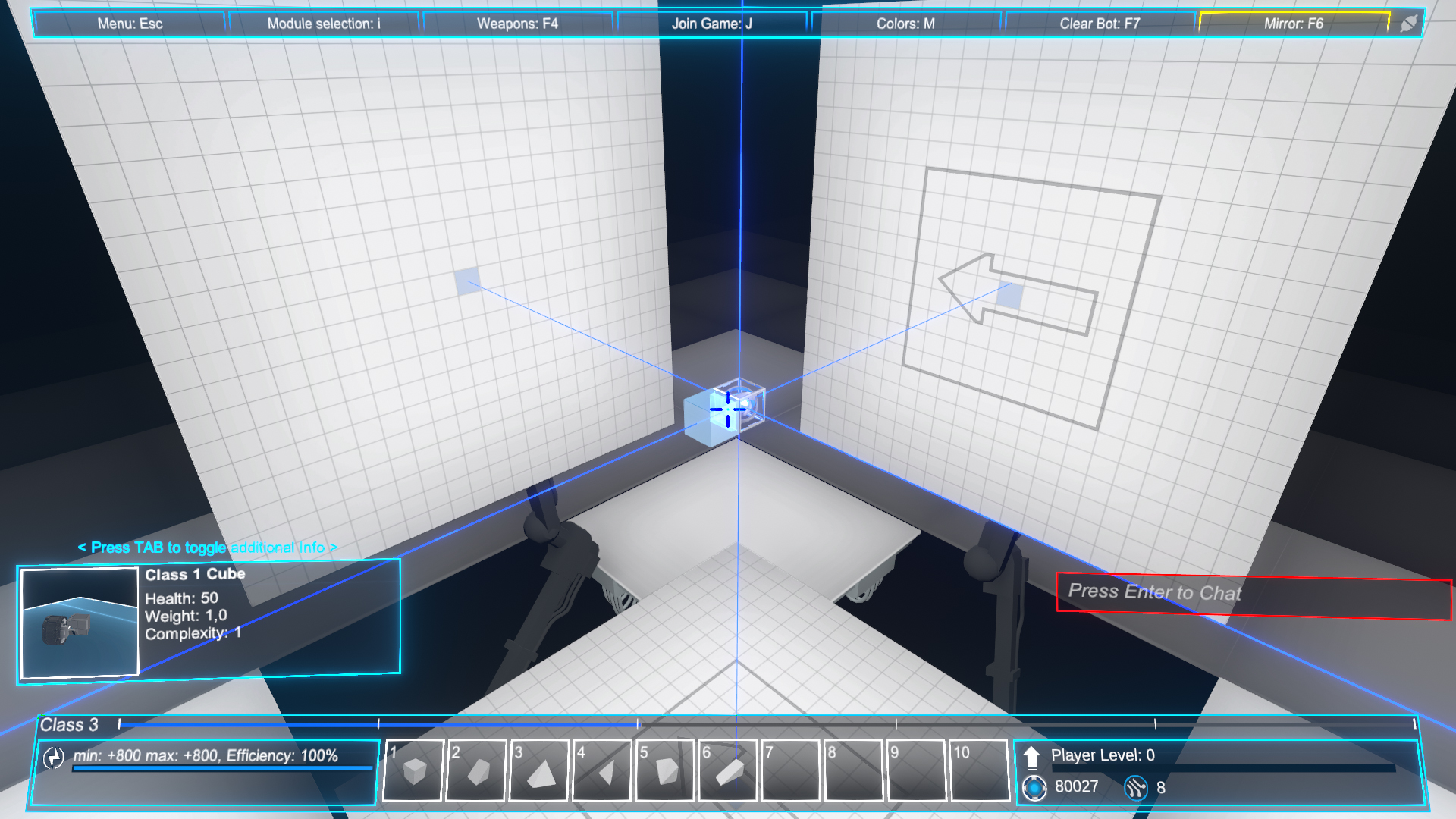 In the selection list you can see how many Modules of each type you own, purchase new Modules and choose which ones to place.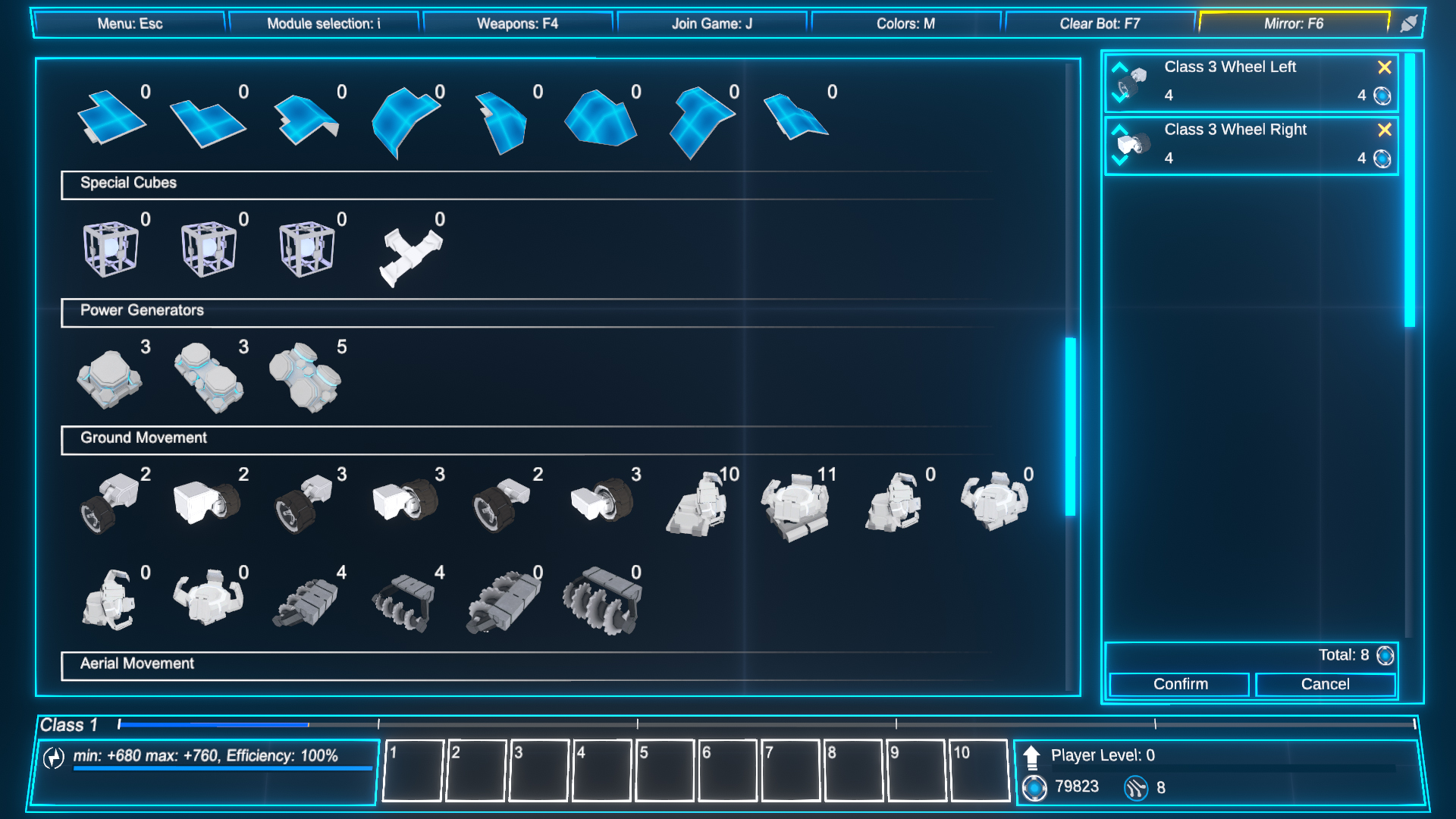 If you press Tab in the Editor you get some additional information, including the controls for placing, removing, rotating and copying Modules, as well as undoing and redoing actions.
To speed up the build process you can activate the mirror axis.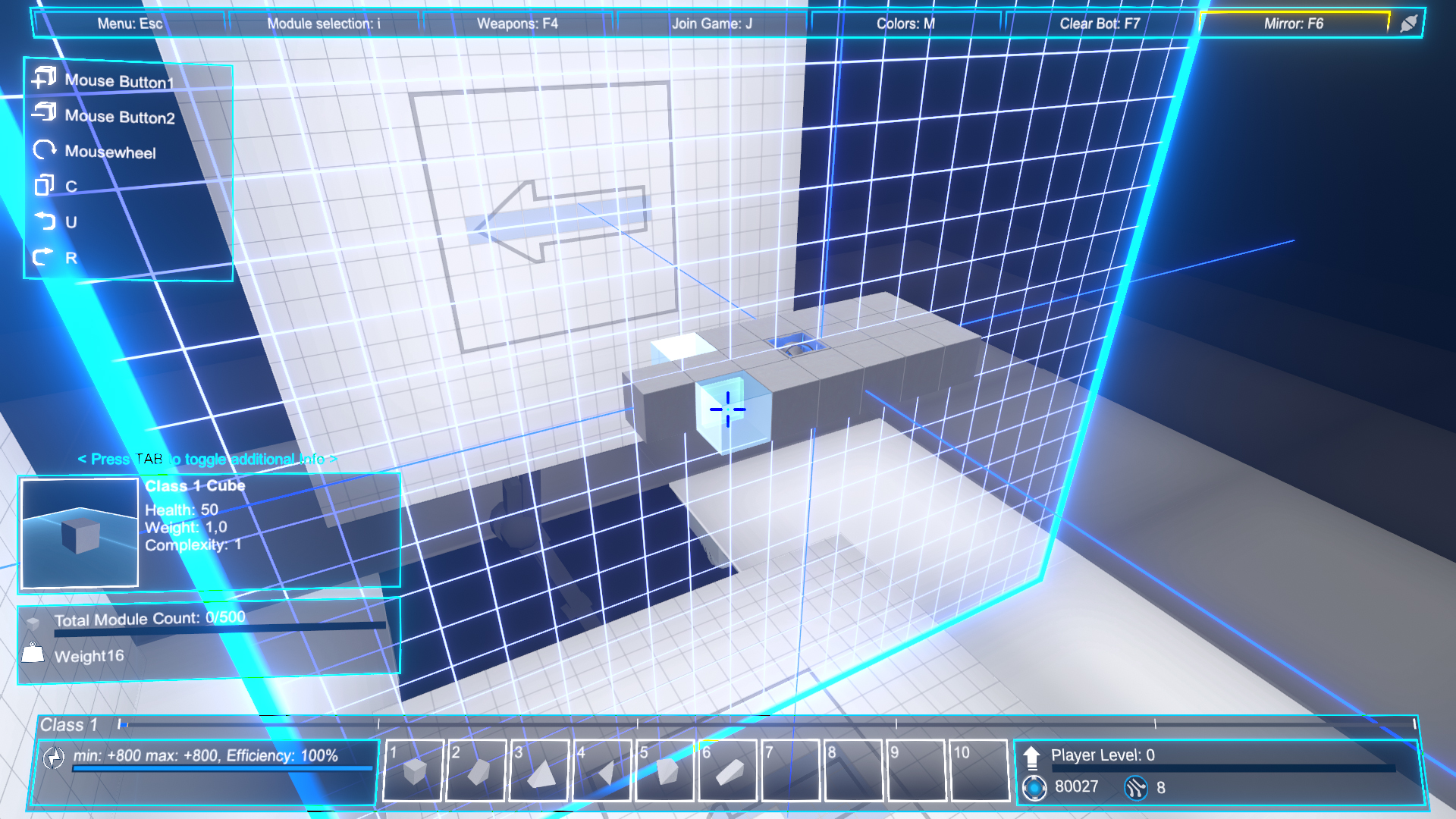 For this example we are using wheels to move around, but there are many movement options, including wings, hoverpads, rotors and thrusters.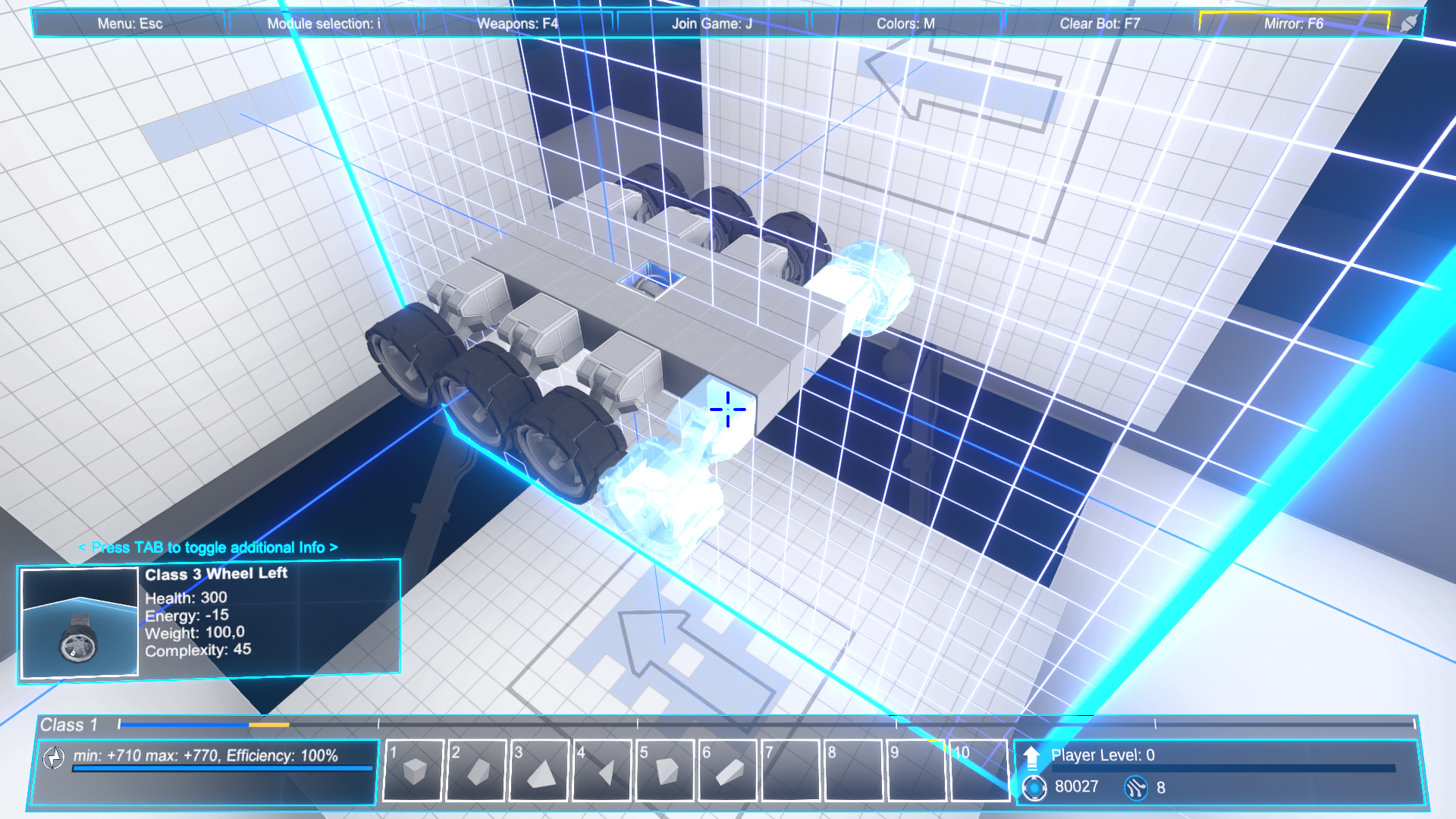 We should also add radars to our bot to see enemy Bots on the minimap and maybe a radar jammer or two, to decrease the range at which we can be detected. We will also add some thrusters to increase the Bots movement speed.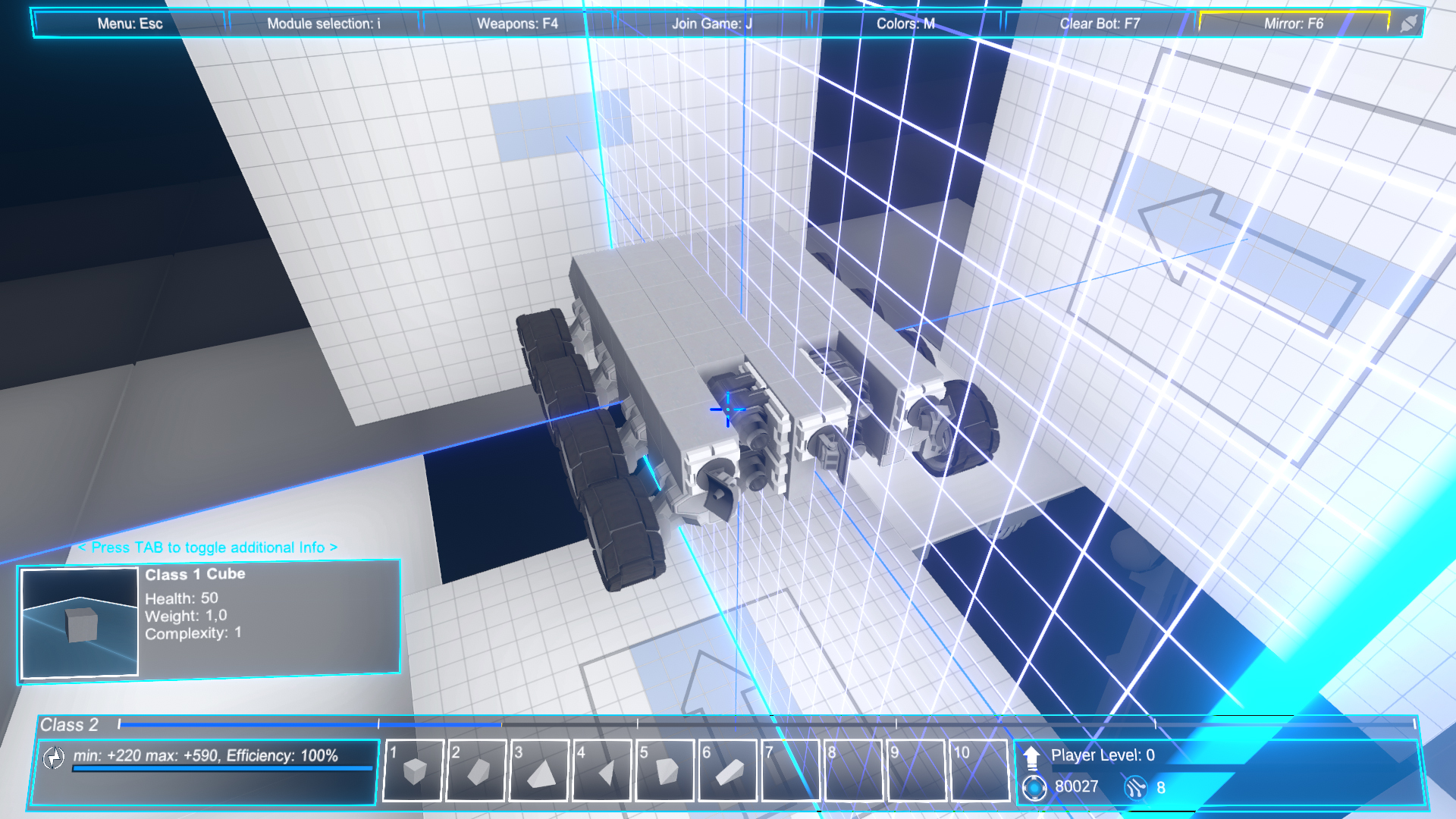 Now all that left to add are Weapons, which can be modified in the Weaponeditor. For more information on that check out this video: Weapon Showcase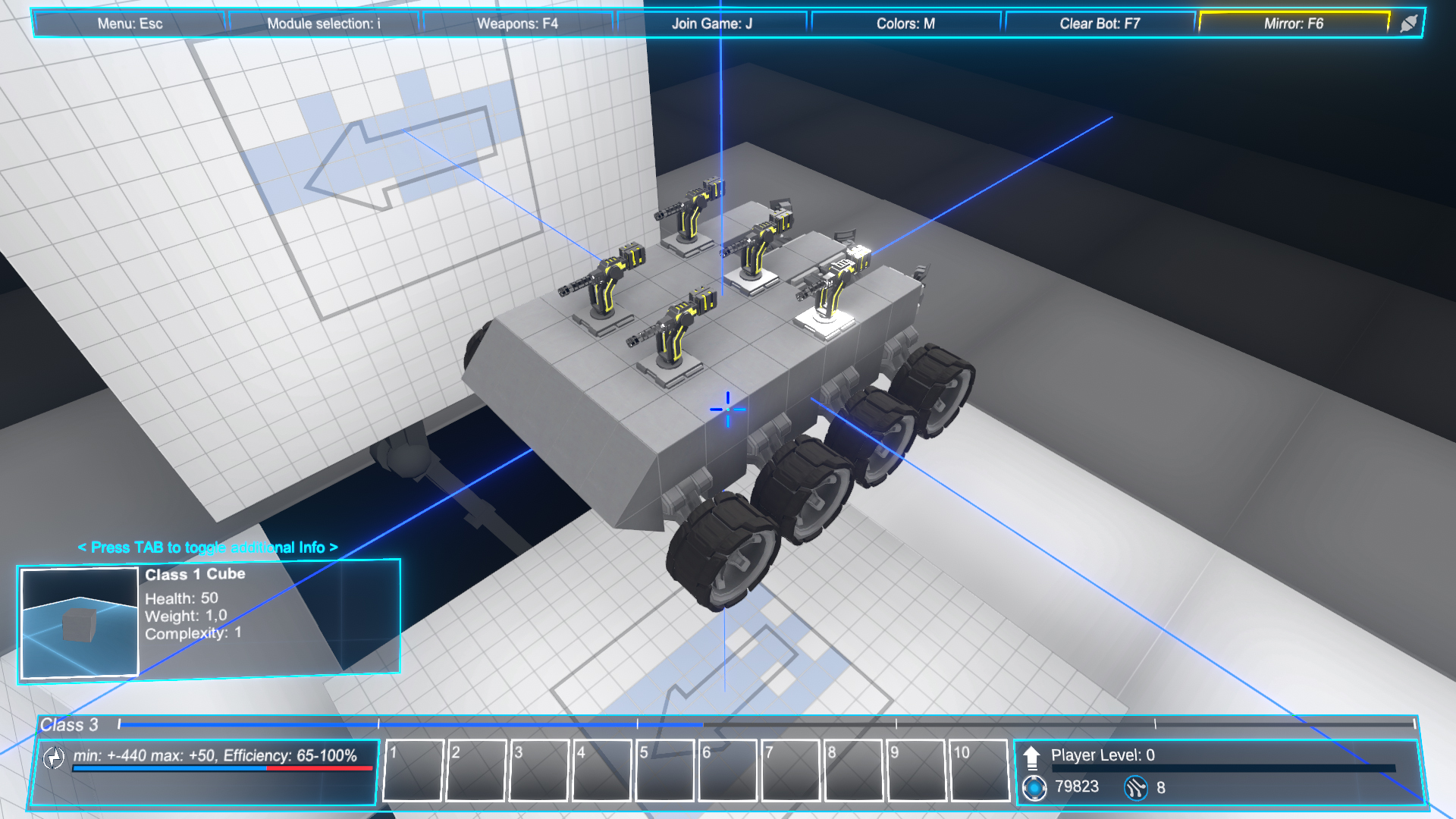 It seems we have run into a problem. We are using more Energy than we are producing. Every functional Module like wheels, thrusters or weapons needs Energy to operate at full efficiency.
To get our energy production up we need to place a generator, but we need to carefull with the placement, since it will explode when its destroyed, damaging all surrounding modules.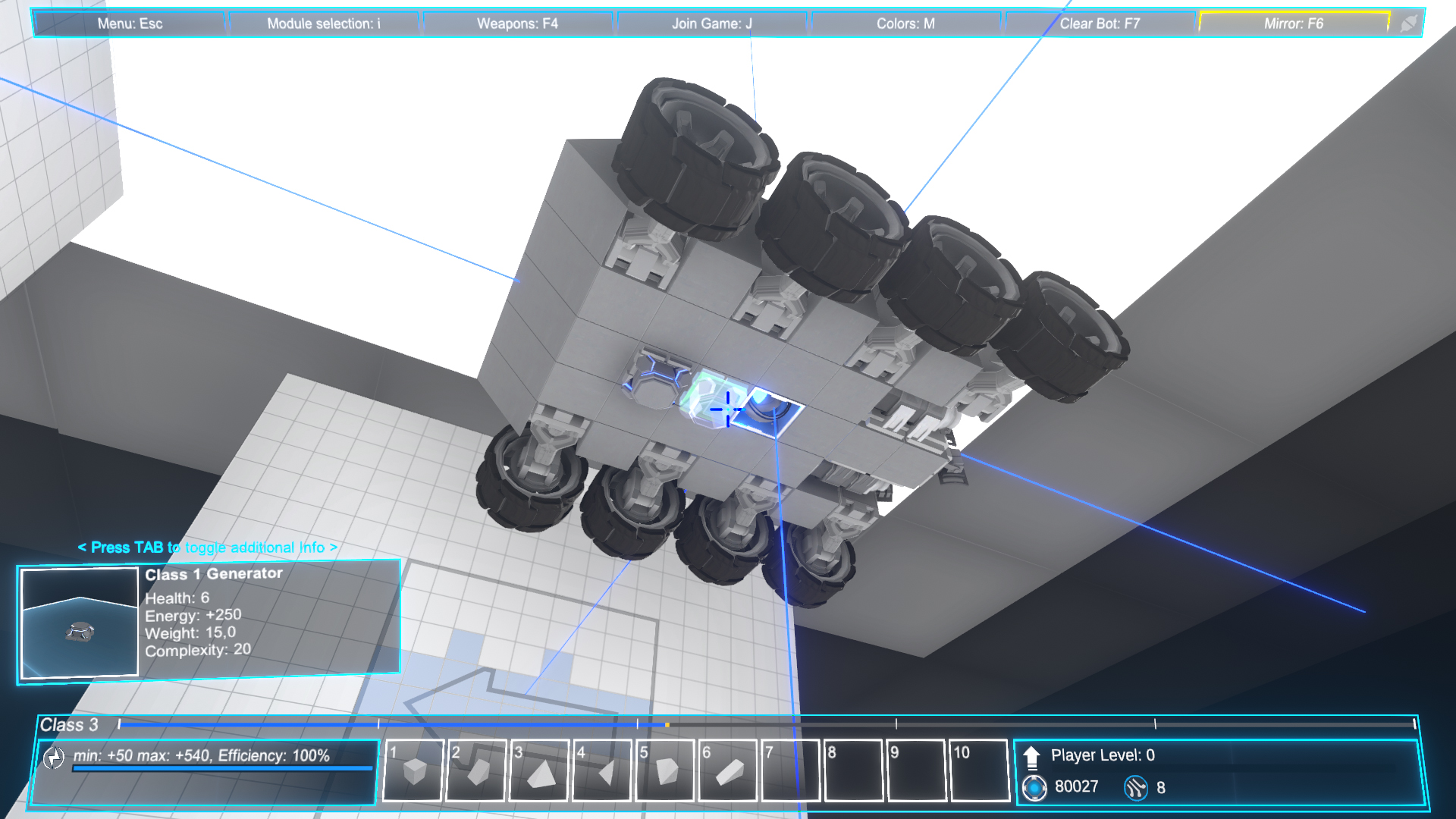 Lastly we need to consider the Class of the Bot, which is displayed in the panel at the bottom of the screen. Every Module has a Complexity value, which adds to your Bots overall complexity and determines its Class. You will only be matched against Bots of the same Class.
If you want to modify the appearance of your Bot you can change the color of your modules.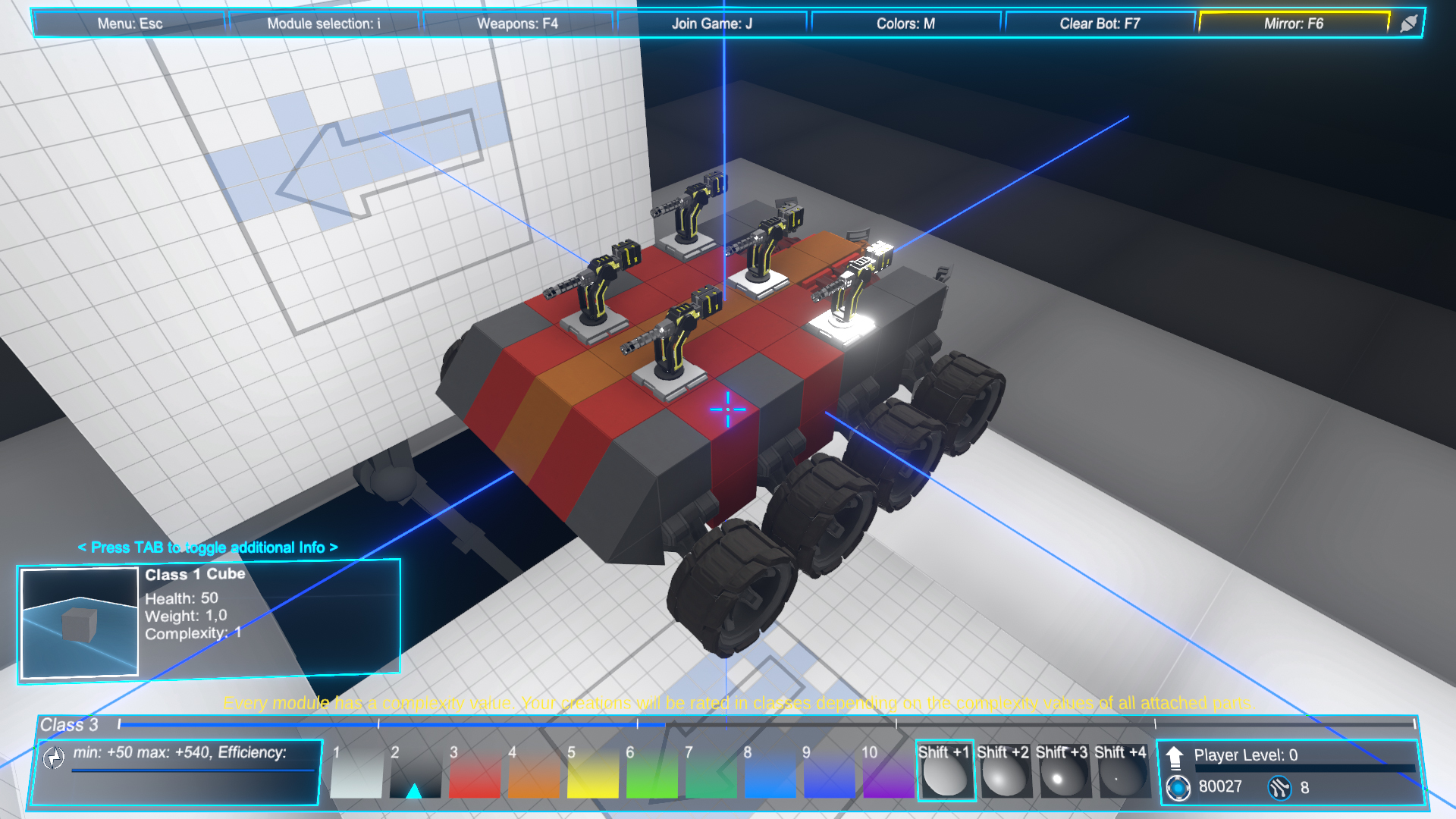 Now that the Bot is fully functional we can go into the Testarea to try it out against AIs and take it online to battle against other players if we are satisfied by its performance.