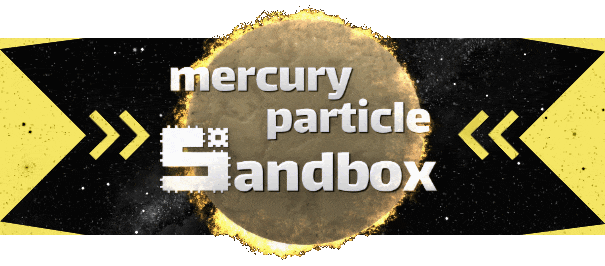 Welcome to your Sandbox!
The Mercury Particle Sandbox is a complex sandbox toolset which allows to play around with particles and physics, render compositted Image Sequences like the header logo above and export the results to formats like GIFs, APNGs or even Sprite Sheets!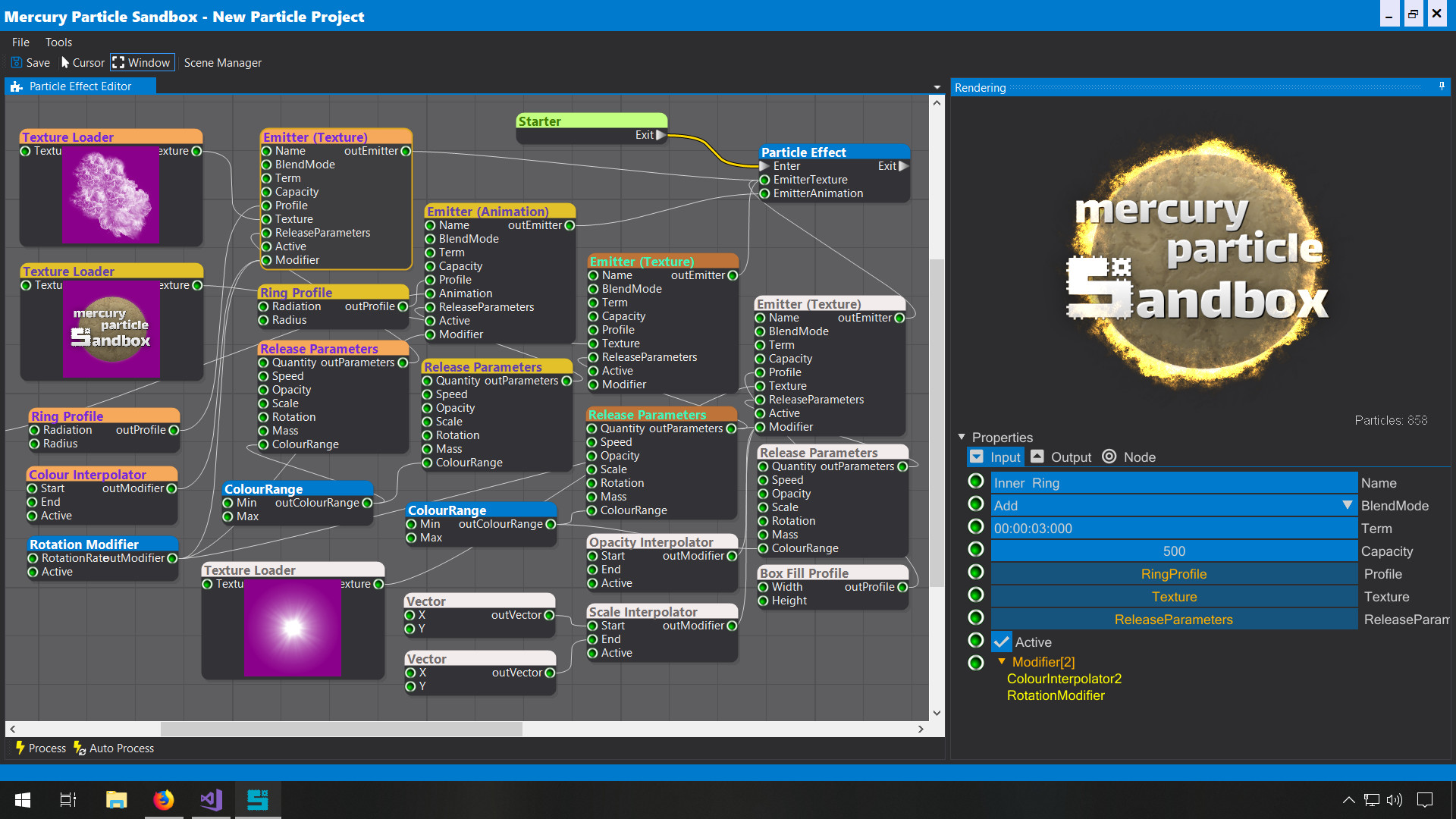 An additional toolset makes it possible to import your own image sequences, gifs, apngs and sprite sheets to split them to its single parts and re-use them to re-create and mix-and-match them with your own creations.
For example:
Import a Sprite Sheet of a RPG-Charakter
Add Special Effects on top of the frames
Stich it together again using various Post-FX effects
Export your creation
You can do alot more with this integrated toolset like perfect looped particle effects / image sequences or create interesting physical structures like this mechanical spider: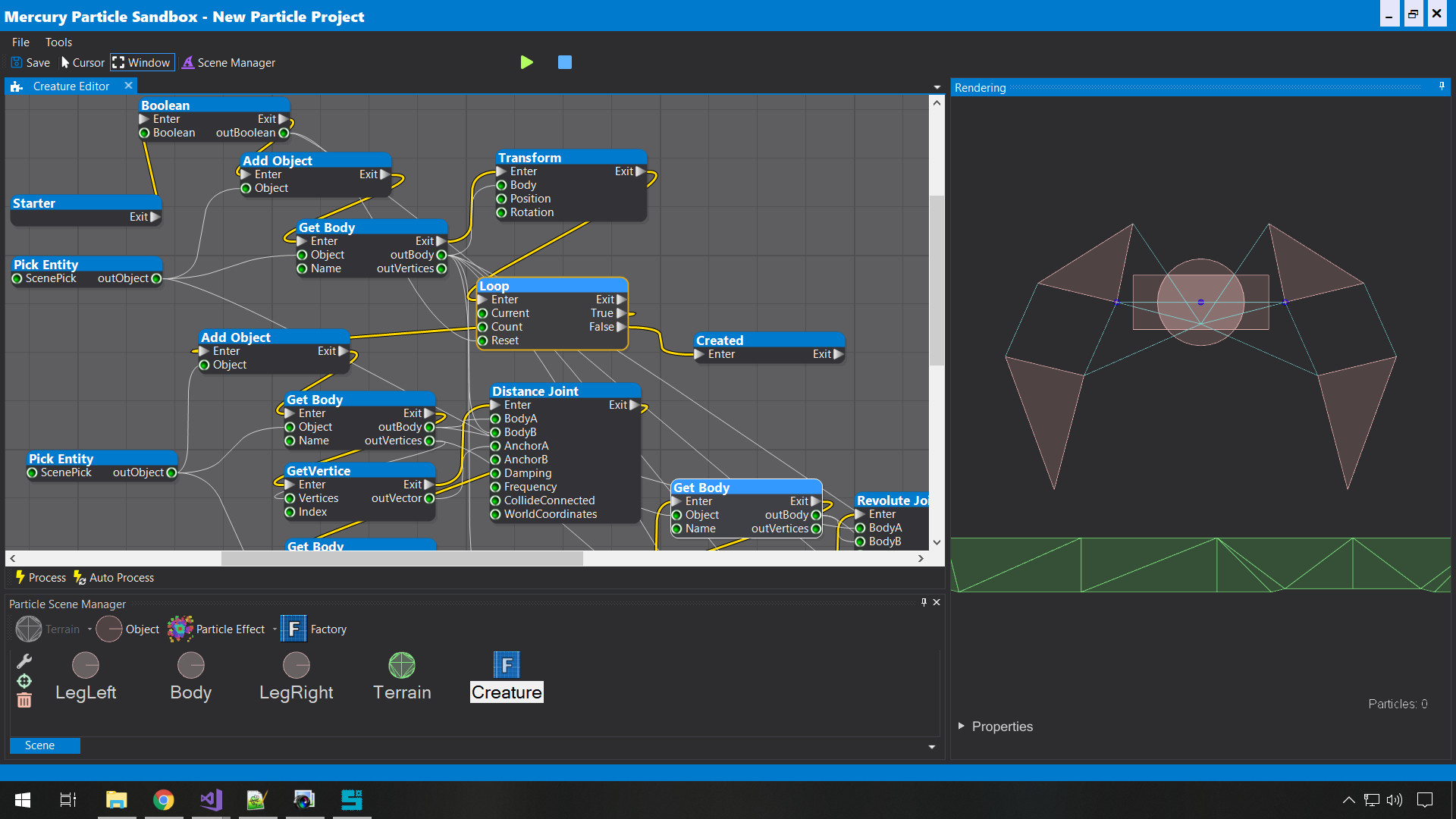 The Mercury Particle Sandbox is YOUR playground to archieve what you want to archieve or just to hang out in the sandbox and have a good time in the sand 🌞
By the way: I invite you to shape this sandbox together with me. Visit the official Steam Discussion Board, the MonoGame community or Twitter to tell me what you are thinking or make suggestions / share your ideas. Of course you can also participate here on IndieDB!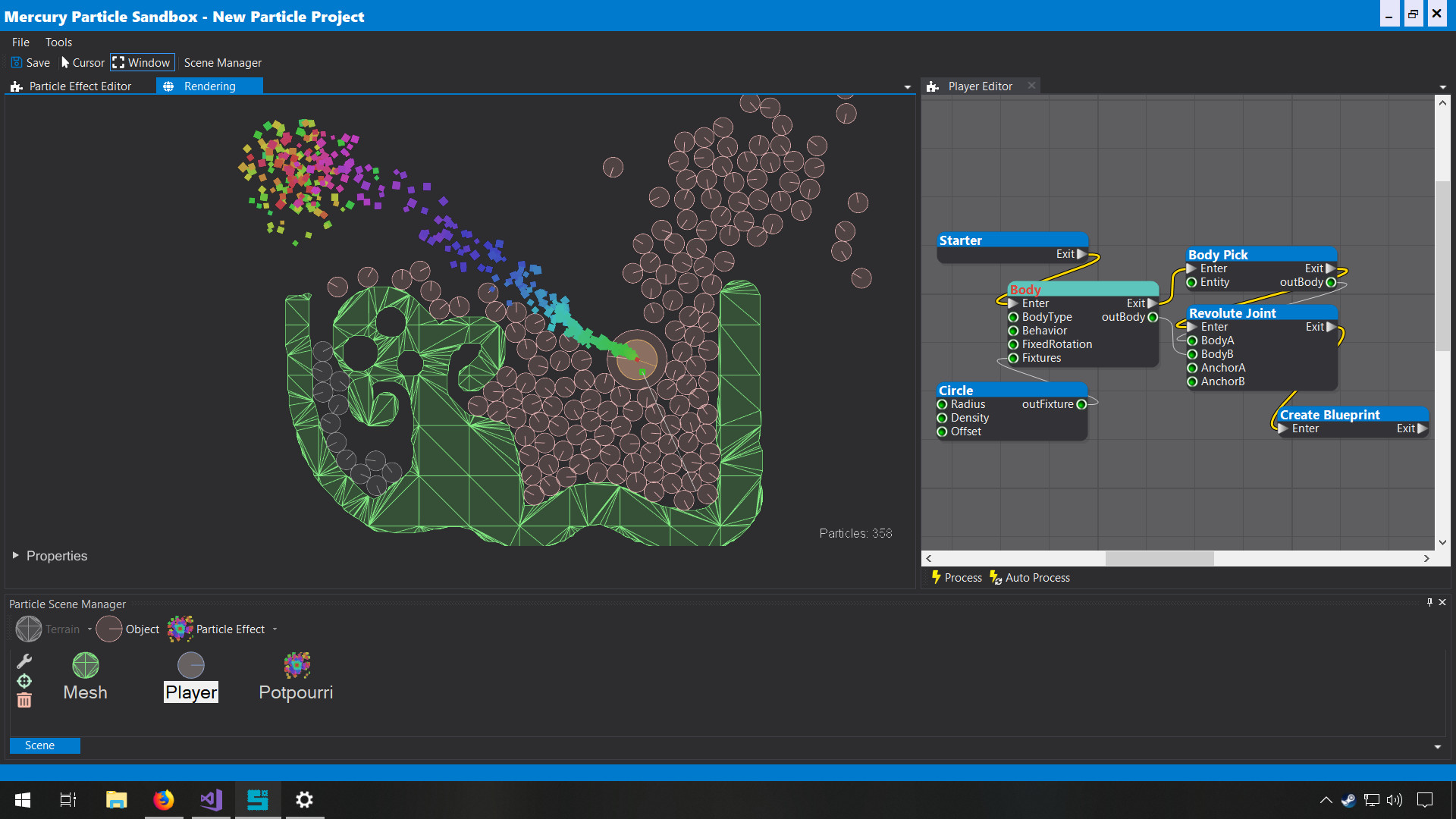 I already planned a workshop integration which will act as a database for particle effects and other creations created by the community. Everything for free!
Everything? Well, yes! ... even the Mercury Particle Sandbox itself will be free on release. However i'm planning to offer some paid DLCs to support the development and further ideas around the sandbox.
Are you in?
Then please wishlist and follow to help me gather visibility and get notified about the release and the further development progress at the same time!
Visit the Steam store site to get a more complete description of the sandbox and see more banners created with this application.
Take care and thanks for reading this!
:: Sandbox Blizz 💖
Huge THANKS to the MonoGame community - the best place to follow your gamedev dreams. And also big THANKS to the IndieDB Team for creating this useful platform.
Thank you 👌