"Endure the harsh environment, survive realistic events, reach the summit and overcome the insurmountable."
This is the first announcement about our new game in development INSURMOUNTABLE!
We know you want to see what the game is all about, but let us introduce ourselves first.
We are Byterocker's Games. An indie developer located in the beautiful city of Berlin in Germany.
It's not really surprising if you've never heard of us. We hope that's gonna change in the future 😉
We develop for all popular platforms and have successfully released on PC, PlayStation, Nintendo SWITCH and the mobile market. Our strength lies in the independent development of casual games.
Right now, we are 7 people working on the game.
But enough about us. What is Insurmountable?
Insurmountable is a strategic adventure game with rogue-like elements, in which you have to overcome a dangerous randomly generated mountain.
Confront the differing terrains as a lonely mountaineer and make your way through Ice, Snow and Stone.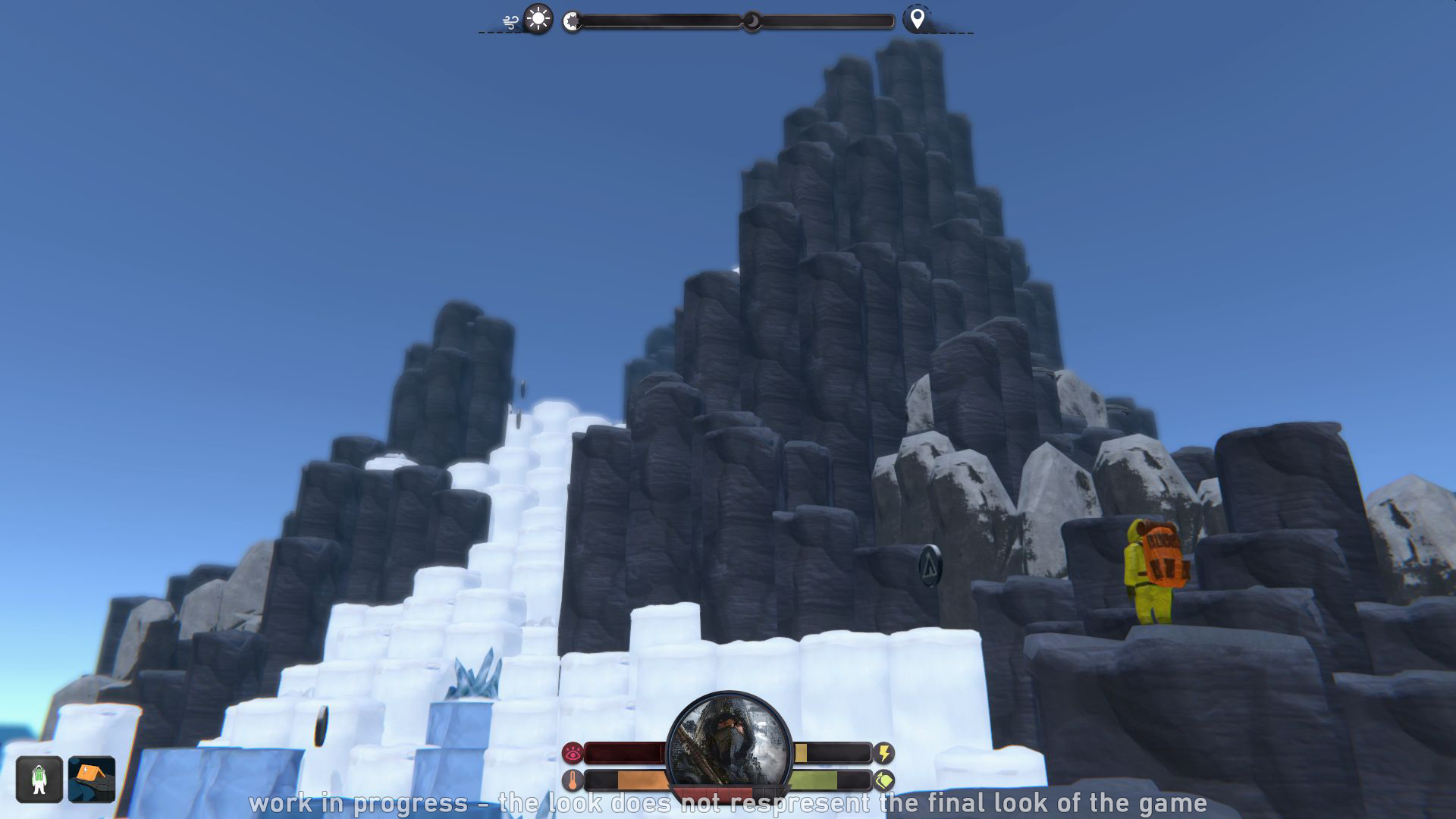 Use items to keep up your steadily sinking stats, while making your way up and down the insurmountable heights.
The dynamic and ever-changing weather system, the day-night cycles, and numerous other events will make sure that you meet tough challenges on your journey to the top.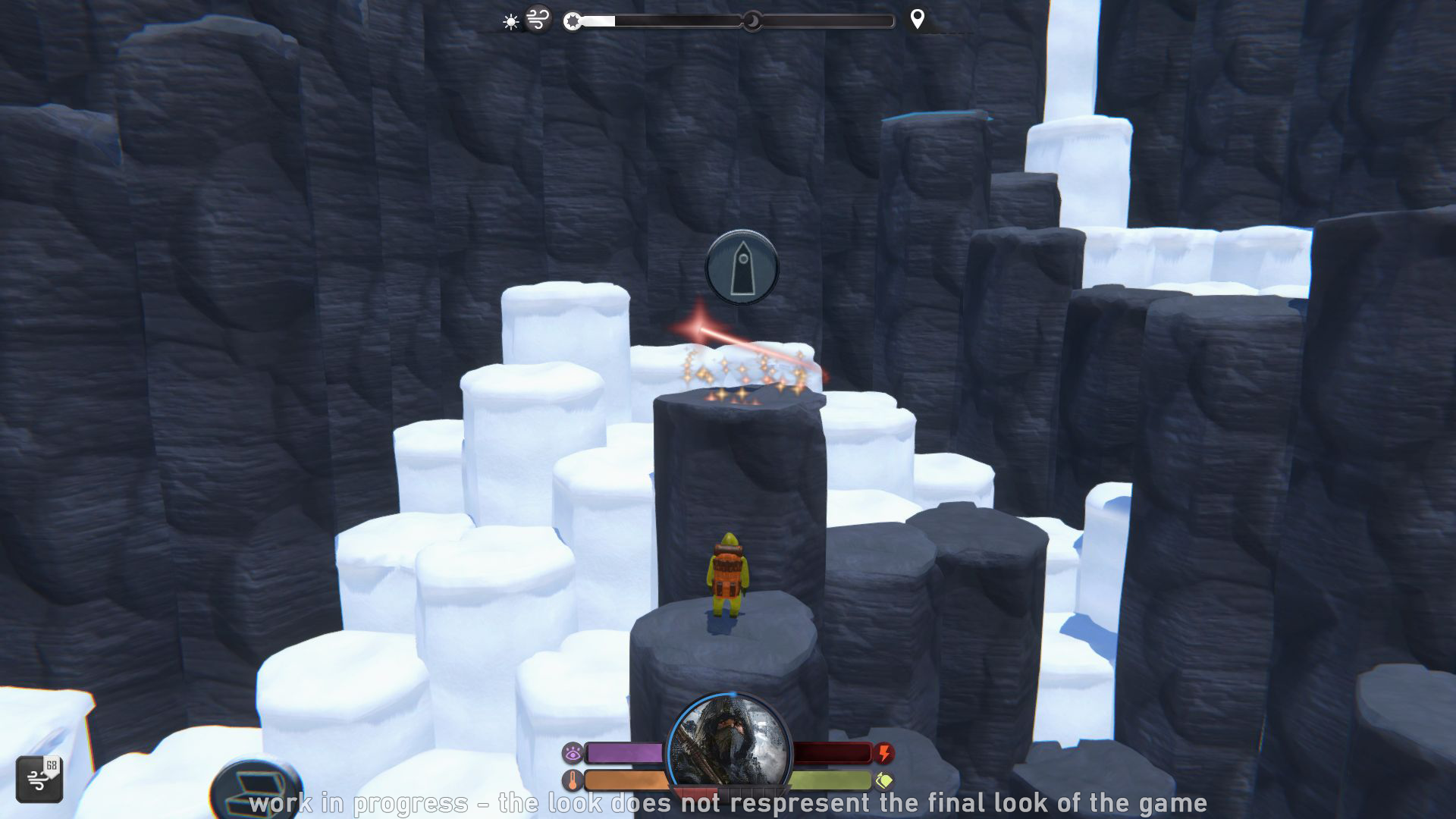 To live up to these challenges, you are able to improve your character. By earning experience points through events, you can choose new skills, which can help you with certain play styles.
One of the several rogue-like elements is permadeath, which forces you to try various strategies in your pursuit to summit the mountain.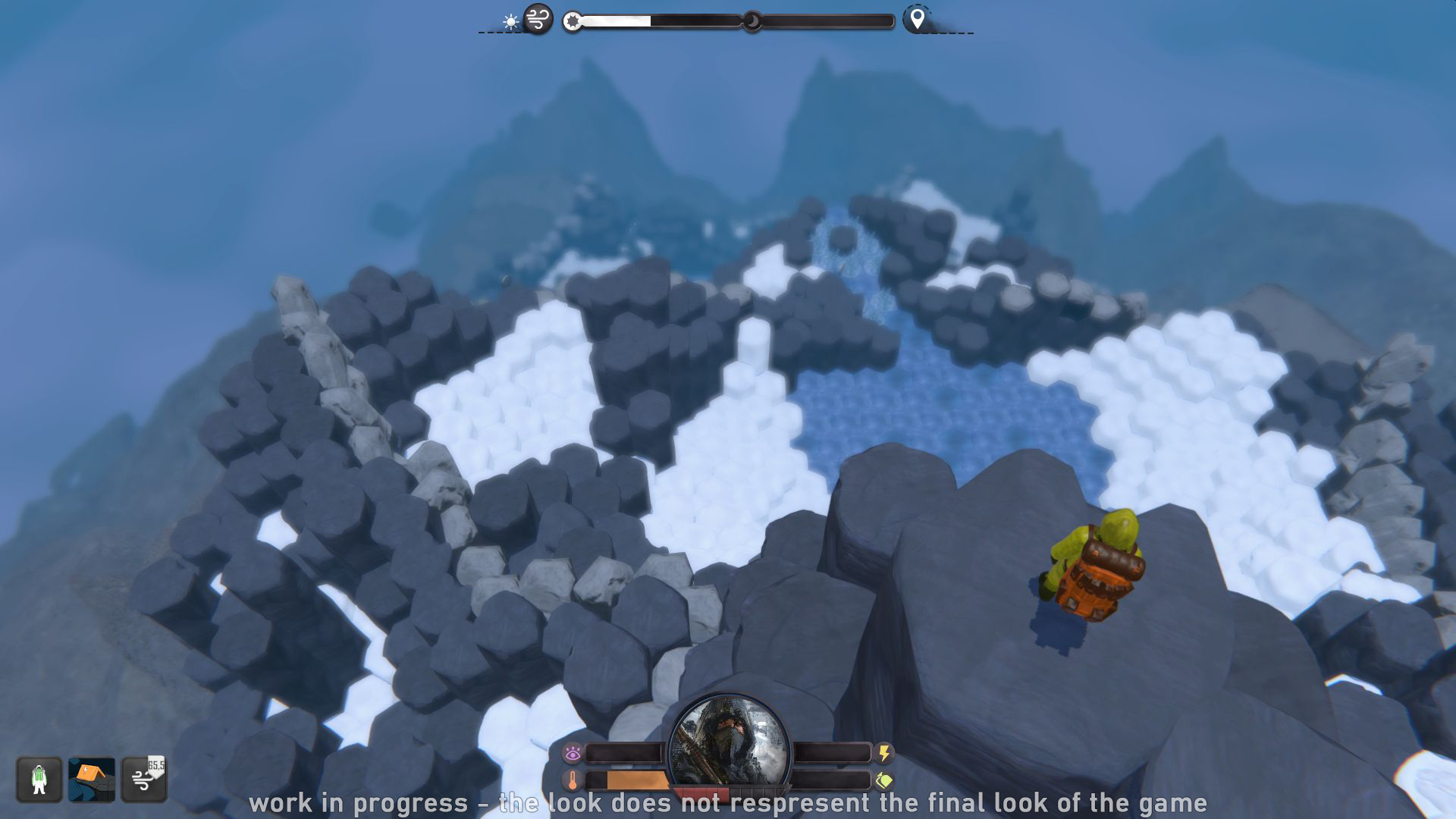 The game focuses, on the one hand, on the decisions you make in a risky environment full of uncertainties, on the other hand, on evoking intense emotions people experience in such a harsh and savage environment.
That's it for this announcement. BUT there is another thing we can announce: our first time going public with the playable beta version of the game! We're gonna present Insurmountable for the first time next week at the DREAMHACK in Leipzig (Germany). We're really excited and hope to get a lot of feedback from you there.
Don't be sad, if you can't join us there. You can stay updated by following us on Twitter or just join our Discord to ask questions, get all updates at once and be one of the first to play our game.