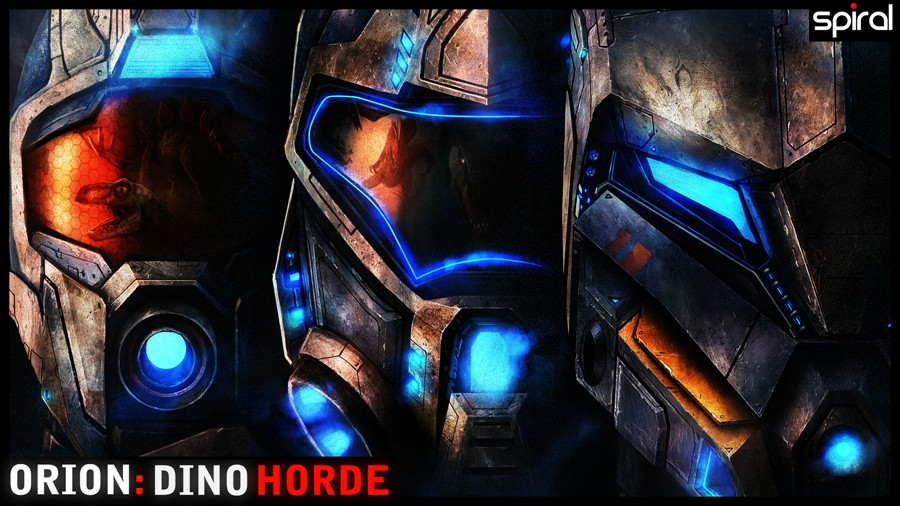 FREE COPY FOR ALL OWNERS OF 'DINO BEATDOWN'
I want to get this out into the open immediately right off the bat. If you are an owner of 'ORION: Dino Beatdown' you will be receiving and upgrading to the 'ORION: Dino Horde'' (AKA Dino Beatdown 2) for FREE. This shouldn't even be a question on anyone's mind and we are extremely sorry about falling short on our first release and the problems you may have experienced.
'ORION: Dino Horde' is our gift and digital love letter to all that stood by and supported us during one of our hardest and most trying times. Thank you.
SO WHAT'S NEW?
The last 6 months were spent re-gutting everything and tripling the games content. We have made thousands of changes and improvements, revamped the game engine and incorporated community and developer feedback resulting in a game that is bursting at the seams.
Nothing was left untouched in the wake of this massive rebirth:
50+ Weapons & Gear (20+ new)
5 New Game Modes
6 Vehicles
9 Dinosaurs
7 Levels
Lobbies, Matchmaking, Server Browser
100 Steam Achievements
Spiral Store (Premium Content - Hats, Taunts, Char Packs)
30+ Augmentations (Mutators)
This is on top of other fundamental changes including:
New Artificial Intelligence
New Lighting & Particles
New Animations
New Dedicated Servers & Updated Tools
New Netcode
Updated Game Engine & Graphics
New Audio System
New Weapon Mechanics
New Player Movement
New Game Mechanics:
01. Adrenaline Slow Mo
02. Revival
03. Second Chance
04. Mission Objectives
05. Base Lockdown
MULTIPLAYER BETA SCREEN GRABS:
CLOSING STATEMENTS
Over the next few days and weeks we will be rolling out additional information regarding the upcoming Beta, the official release date (Q1 2013), new trailers showcasing the new content and competitions to win cool things. Until them, enjoy the wealth of new media and feel free to interact with us below: