QUESTION NO. 1
"How potentially large can maps be and what maximum amount of players would be feasibly allowed while maintaining overall performance?"
CryEngine, in general, has the capability to render rather large terrain sizes. Mostly, you will see these massive terrains created for the sake of tech demos, content showcases, and so forth. However, we are conscious of potential performance issues, not to mention unwieldy file sizes, that are associated with these enormous "world" type maps. Expect the maximum level sizes in FE to match those created for some of the more massive Darkest Hour levels – think 4km x 4km, or in that neighborhood. That is frankly plenty large enough to house the types of missions and scenarios we have in mind for FE. Regarding max player count, we are tentatively planning for a minimum of 64 players. We will continue to explore the potential for expanding beyond this throughout development – especially as Crytek themselves continue to improve and add to the engine's capabilities.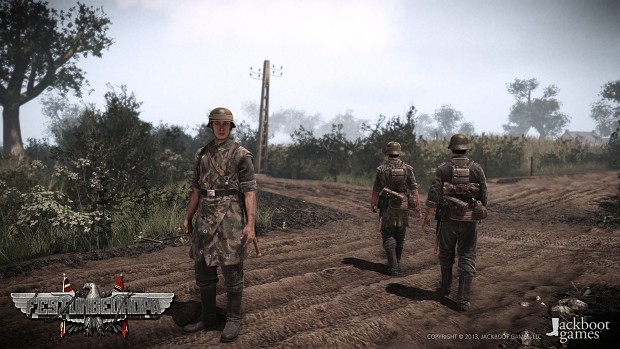 QUESTION NO. 2
"What will the optimum hardware requirements be like?"
To be determined. We will announce some basic requirements at the earliest possible time.
QUESTION NO. 3
"Will the game be moddable?"
The game will be moddable. The extent to which it will be moddable is still tbd.

QUESTION NO.4
"Is there going to be single player gameplay?"
Yes and no. There will be offline training modules helping players master the more sophisticated components of Festung Europa. There will not be a story driven single player campaign. Multiplayer is definitely the focus of FE.

QUESTION NO. 5
"What about environmental destruction? Will buildings, structures, or flora be destructible?"
A limited amount of damage and destruction to objects is achievable in the engine and is planned by the team to include things that could possibly alter the tactical situation on a map – which could all very well be things like portions of buildings, structures, or flora. However, do not expect to inflict anything close to total destruction.

QUESTION NO. 6
"How many different vehicles will the game have at release? Will there be transport vehicles? How much of the interiors will be modeled?"
Tentatively, we are shooting for 10-12 vehicles upon release, approximately 5-6 per side, including transports. Depending on the team's time and resources, we may release more. As for interiors, enough will be rendered to aid in the practical operation of each vehicle.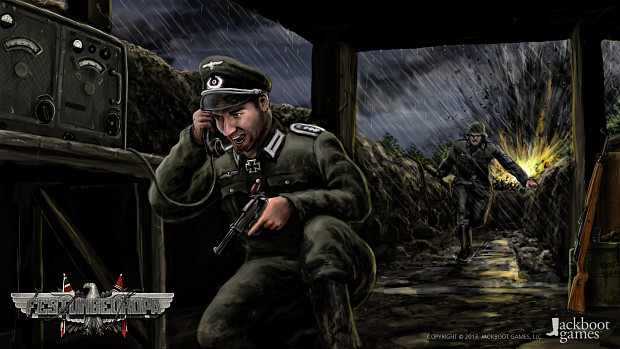 QUESTION NO. 7
"How about crew served weapon systems, like PAKs, mortars, or MG's, will they be in the game?"
Yes.
QUESTION NO. 8
"Is Jackboot Games accepting donations?"
As a for-profit business, we cannot accept donations. However, you can expect for us to have a Kickstarter or other type of crowd sourced sponsorship drive in good time!

QUESTION NO. 9
"Will Festung Europa expand beyond Normandy? Will there be additional factions and scenarios added later? Will the Polish Forces (1st Armoured Division) make an appearance in the Commonwealth Sector?"
While we would like to keep all of these options open to us in the future, creating new factions, scenarios, or theatres beyond the Commonwealth Sector of Normandy entirely depends on the initial success of Festung Europa. The Polish forces in Normandy are planned to be included in FE due to their critical role in the Falaise Pocket.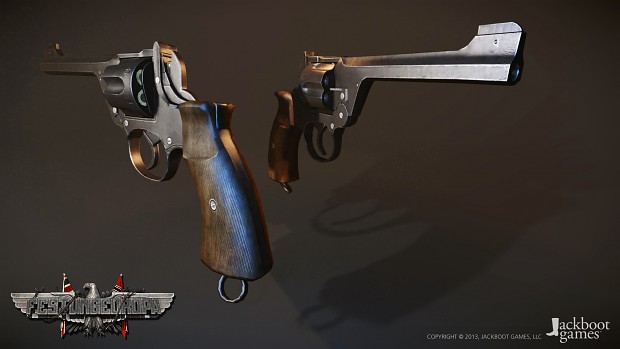 QUESTION NO. 10
"What kind of game modes are planned?"
We are currently considering different types of missions and objectives taking place on the same terrain, rather than the more common "one-map-one-game-mode" type approach. Expect FE's gameplay to encompass historic, real life military missions and objectives with scenarios designed to NOT play out the same way twice.
Do keep in mind that this Q&A is just a current snapshot of what is going on behind the scenes, things may very well change along the way…Have you thought of new questions to ask or do you feel like your particular one wasn't fully answered? Keep your feedback coming, we do read the emails, tweets, Facebook posts, and forum messages you guys take the time to write up! Expect us to have more Community Q&A updates in the not-so-distant future…