We are very excited. And not scared at all.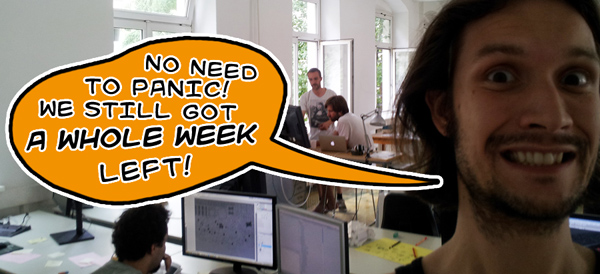 In order to get you excited, too, we couldn't stand the temptation of adding a whole new level for the OUYA release, telling the story of a different Clark Unit™. Like all games on the OUYA, Clark will be free to try; and if you want the whole package of 25 levels and more than 100 puzzles, you unlock the full version directly.

Well, fellow indie people, mark the date: SEPTEMBER 10th 2013
Thanks for the mails, the feedback and the encouragement you have given us during the last two years! We are proud of the result and we hope you will enjoy the game as much as we do. Ah, what the hell: we hope you enjoy it even more!
Lots of love!