Happy New Year everyone. This week I have concepts for an Industrial troop transport. The basic premise was to take a train (or train-like vehicle) off the rails and have it lumber ominously through the streets. In theory it will be able to function as a mobile blockade. The rough concepts are rather scatter shot.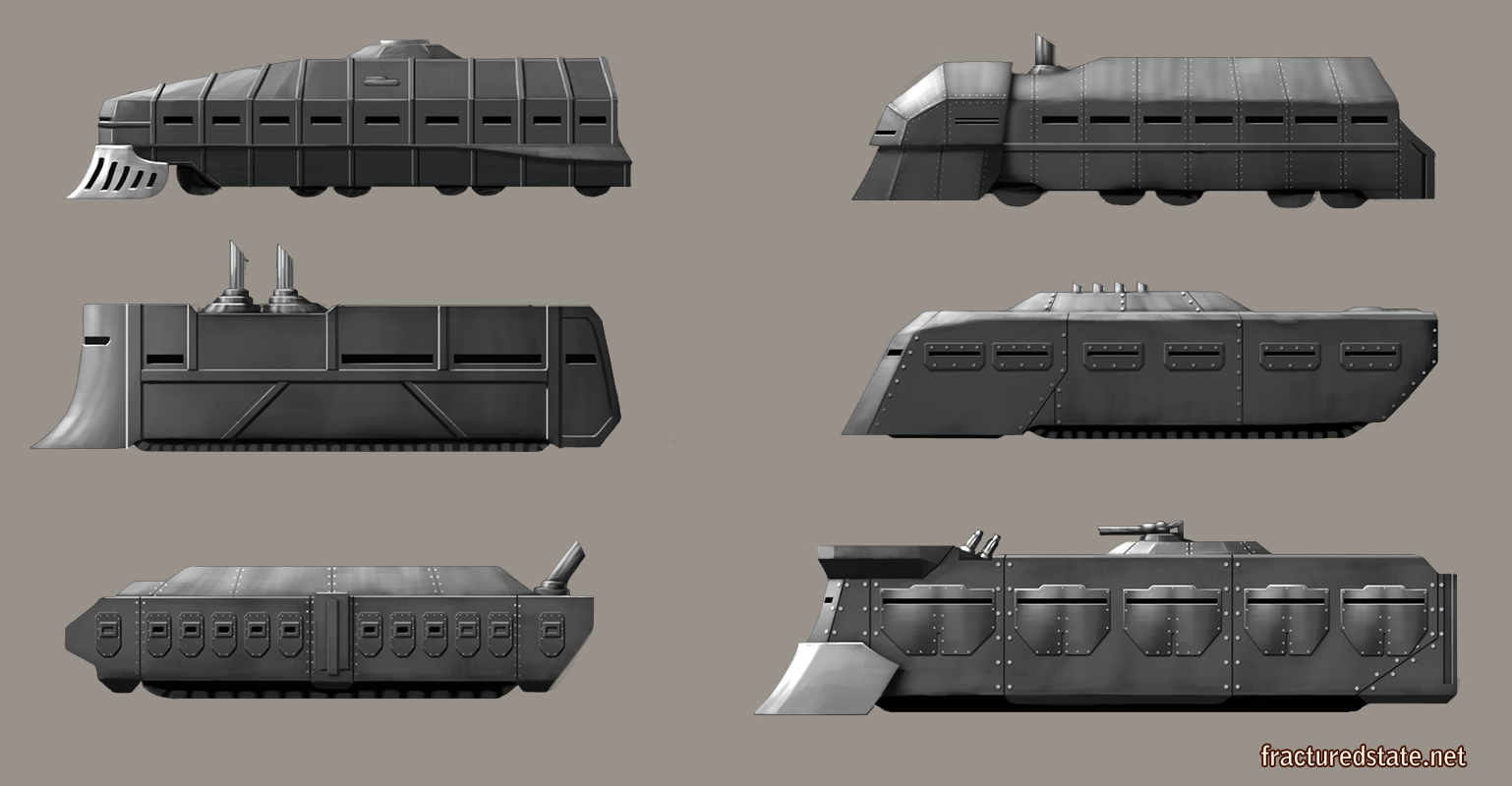 After discussing the roughs with the team I moved to condense the images. I also tried out a potential style for the in game textures with this image, going for more mark and clear color shifts. It creates a sort of pseudo detail while maintaining a clean and simple aesthetic...or so I say. I was also trying to get a handle on color saturation (I would like to have a lot of saturated colors/a vibrant world) and possible color sets for the industrial faction's metal assets.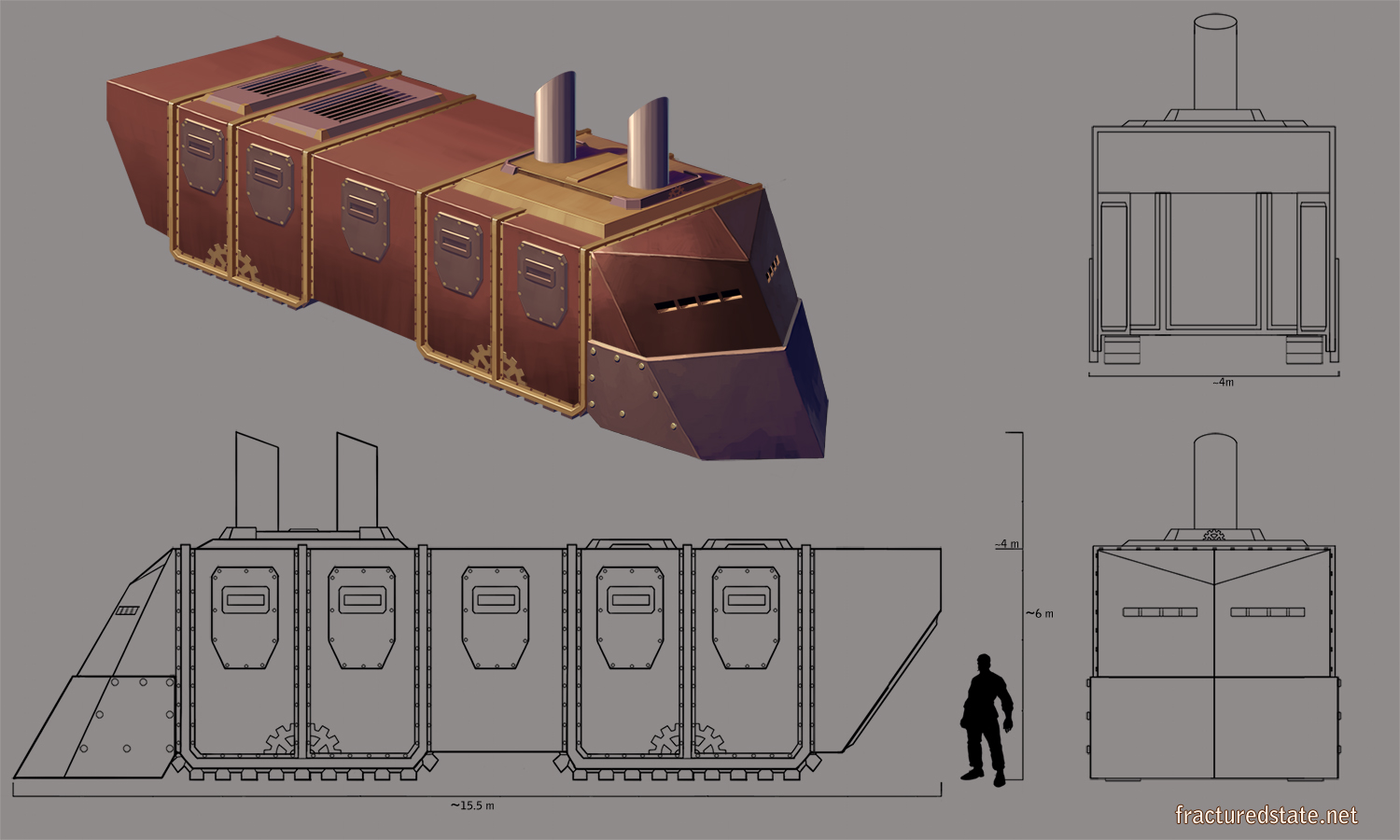 Lastly I have a quick concept for barriers that could be assembled to create temporary outposts around cities. The base pieces would be quickly wrenched on with rather large bolts and lug nuts. I figure it would probably only take two (rather strong) people to assemble each piece of modular barricade. That has absolutely no relevance to the game most likely but I still enjoy thinking about such things when designing assets.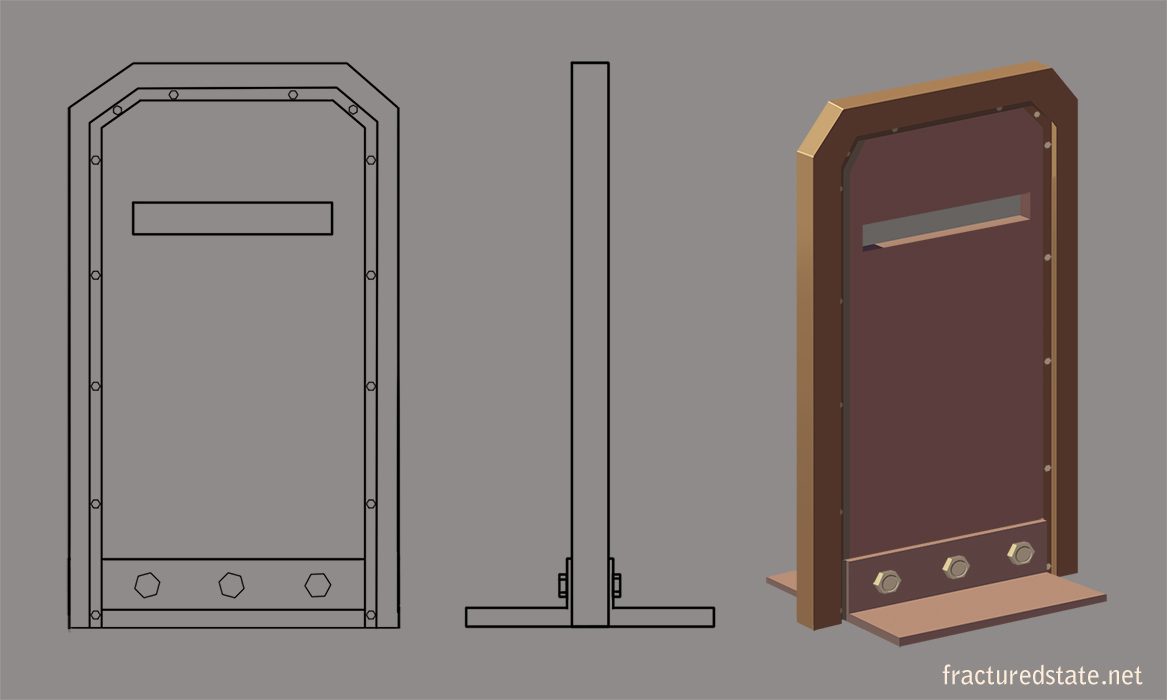 Also- hurray for not having to hear anything more about the Mayan apocalypse. To the next baktun and beyond!