Finally, a gun tutorial
Hi all! [Last week], player YukiaEpin broke all records and became [the best player ever], and documented how he did it with a [crafting guide]. This week, he went even further and made a [gun tutorial]. Although it does go a bit fast when it comes to creating a more complicated set-up, it is pretty exhaustive when it comes to all the materials (including pictures!) and what you can do with them; it even includes a full list of all combo's currently possible. It's almost like a wiki! And the set-up he explains is a very nice and smart one that is extremly handy for underground mining (as Yukia also explains himself, of course); give it a try and you'll find out why.
As some of you [might remember], a tutorial like this is like a dream coming true for me: guns and gun customization is used a lot less than I had hoped because it is a bit daunting at first. This tutorial will help solve that problem for sure. And because I cannot get enough texts about Olvand, I already have a new 'dream': a guide which shows off various gun builds for different purposes, possibly with some explanation about the advantages of each build. You could think of a gun for mining, but also of a gun for close-range combat, a gun for healers, a gun for defensive playing, etc. It will probably take ages before somebody creates this, but a man can dream :).
More music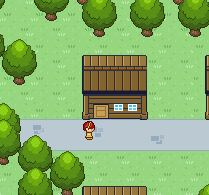 I already let you hear the [bare town theme] and [a little tune you hear when creating a town], but this week it's time for the real stuff. This is the town theme with full orchestration, meant as the default theme for towns. This is what you hear when you are walking the streets on your way home, hanging out with your friends on the town square, or collecting materials to build some more buildings.
I wanted this music to sound a bit magical and happy, without being too jolly. In the second part, I use one of my favorite tricks to make something sound big and important: adding brass, in particular French horns. It's a trick I exploit even more for the town hall music:
As you can hear, it's the town theme again, but this time very slow and pompous, to emphasize this is a very important place.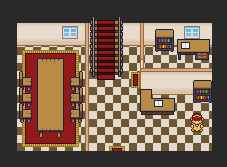 If you want more development, see [twitter] or [facebook]. If you want to be a tester, you can subscribe on [olvand.com].