It's finally here, the last DLC of Old School Musical! After the partnership with Toriena last November, Old School Musical is being expanded with one last world for the Chicken Republic Mode, the MVEXpo, with the musical featuring of Xavier "mistermv" Dang.

Get the game on Steam & Nintendo Switch:
Steam
Nintendo Switch

If you missed our past news, here's a small recap. This new DLC is a musical partnership with Xavier "mistermv" Dang, a well-known French streamer & composer. He has created various electro / chiptune EPs & is a video game composer for various games including Bokida.

Discover our brand new trailer we made for the release (epilepsy warning, it's quite colorful)


Mistermv grants us the honor of composing 5 new frenzied tracks for this DLC, we hope that you'll enjoy them as much as we do. Like the previous DLC, you must have finished Old School Musical story mode & unlocked the Chicken Republic Mode and the new levels will be added at the end of the Chicken Republic Mode. The game is also on sale at 50% off for the Steam Summer Sale until July 9 if you still hesitate. :)

You might have understood it already if you follow our news, but it will be last DLC for Old School Musical. We want to thank all the people that supported us since the beginning of the development of the game. This beautiful adventure full of chickens would not have been possible without you. ♥

Reminder of what's coming :
• Discover 5 new tracks and challenges
• Stroll through MV Expo, the world's greatest chicken convention! MV Expo is your chance to dive into the loony universe of the eldest French streamer
• Brace yourself for the new challenges of Chicken Republic and its new diabolic modifiers
• The game is 50% off during the Steam Summer sale

Enjoy this new DLC & don't forget to tell your friends, that really helps us a lot!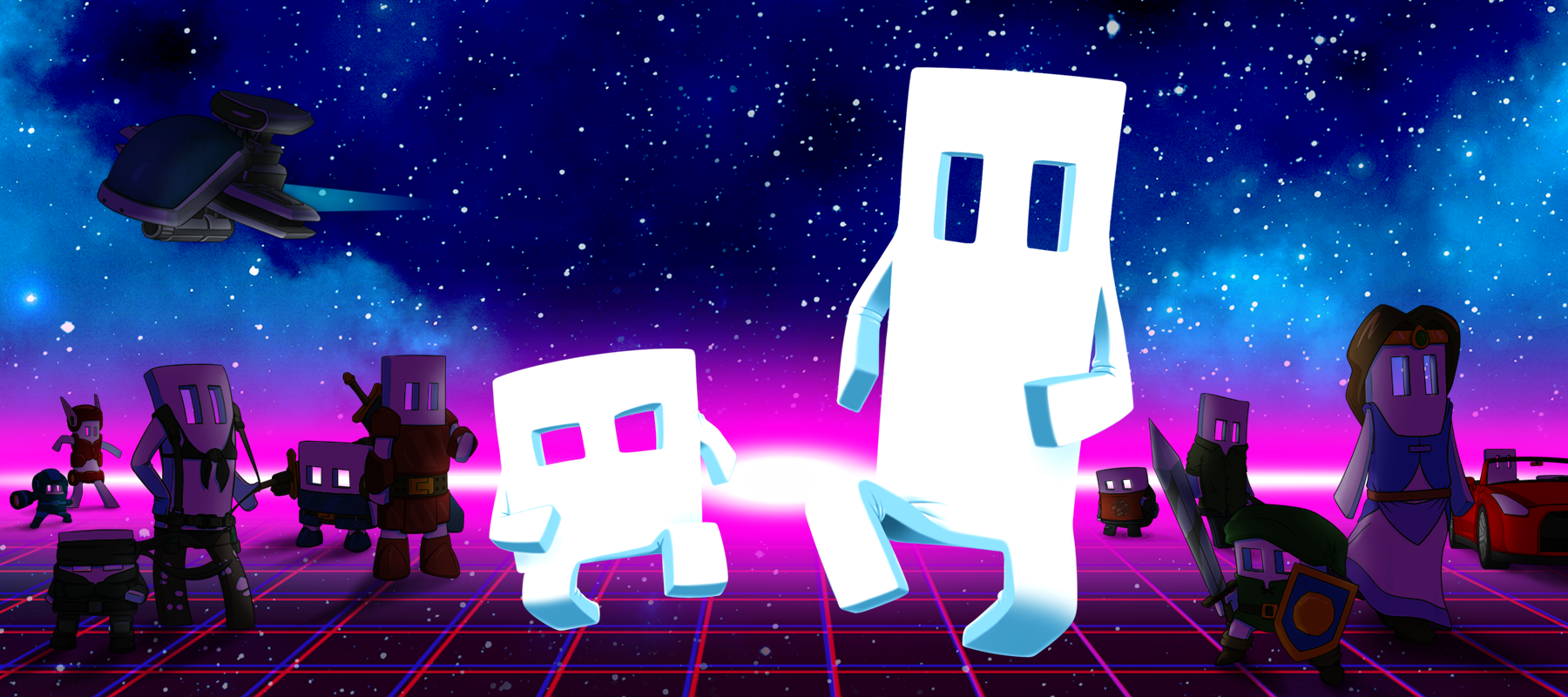 You can follow Old School Musical on Twitter & Facebook & our publisher Dear Villagers on Twitter & Facebook not to miss news about Old School Musical.