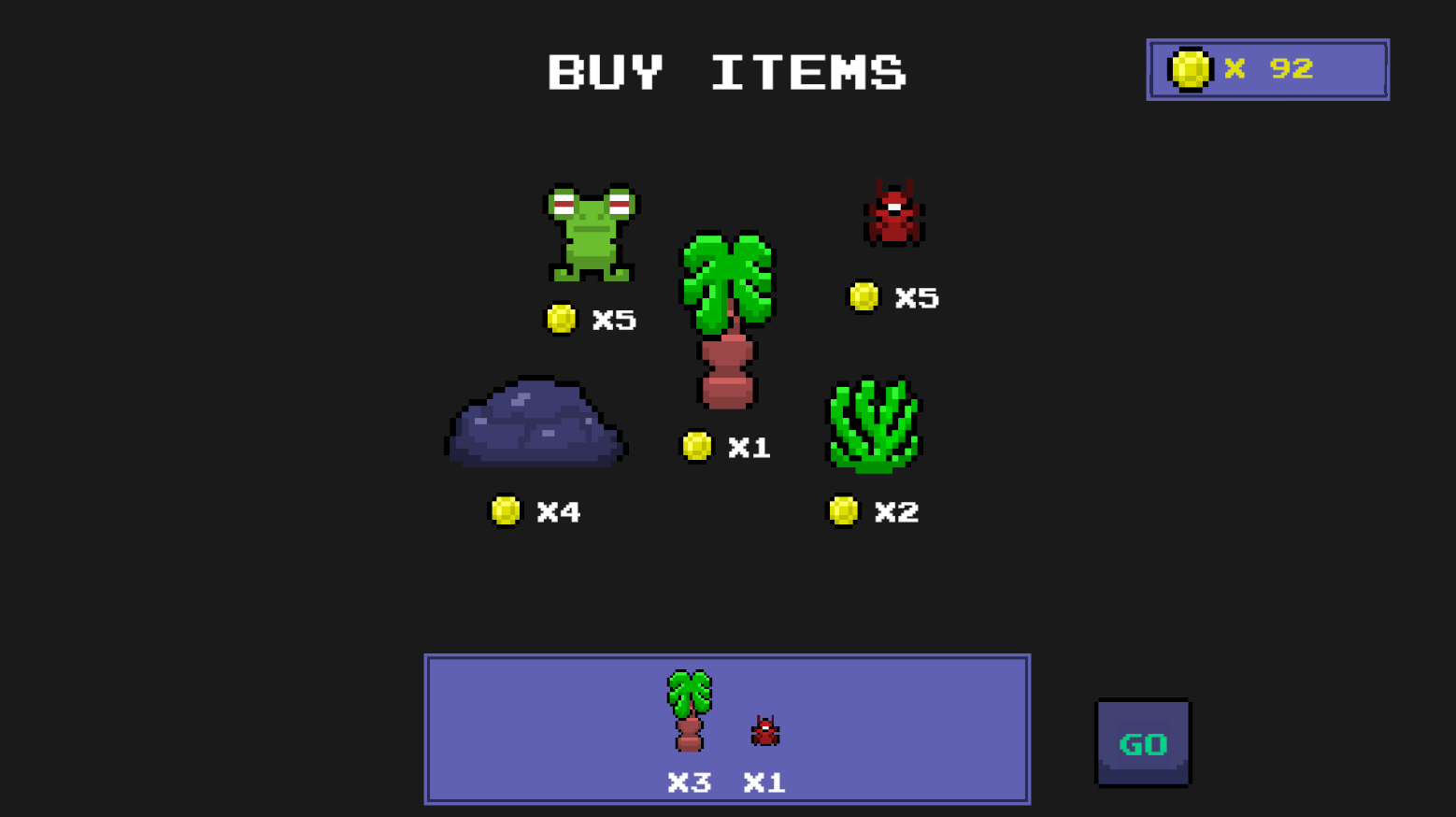 If you like the demo or the idea you can support the game and add it to your wishlist on Steam:
The main idea of the game that you start in an empty world with one coin and you can buy your first item to earn one more coin, step by stem you earn money and change the empty world in what you want.
It's something like a "buy your own adventure" game where you decide what will be waiting for you in your next play.
You can download the demo with the first items and basic game mechanics.
Also, you can play online on gamejolt: Nullmaze on Gamejolt