Hello everyone and thank you for all your support. We are excited to announce that we have just released BugOut on Steam Early Access. Lots of changes and improvements were made and we think you are going to enjoy what we have created.
We decided to rework the UI to something that was better on the eyes and easy for the player to look at for long times. It was a black and grey camo, not very appealing but now it is a light brown . It really made the entire UI look much better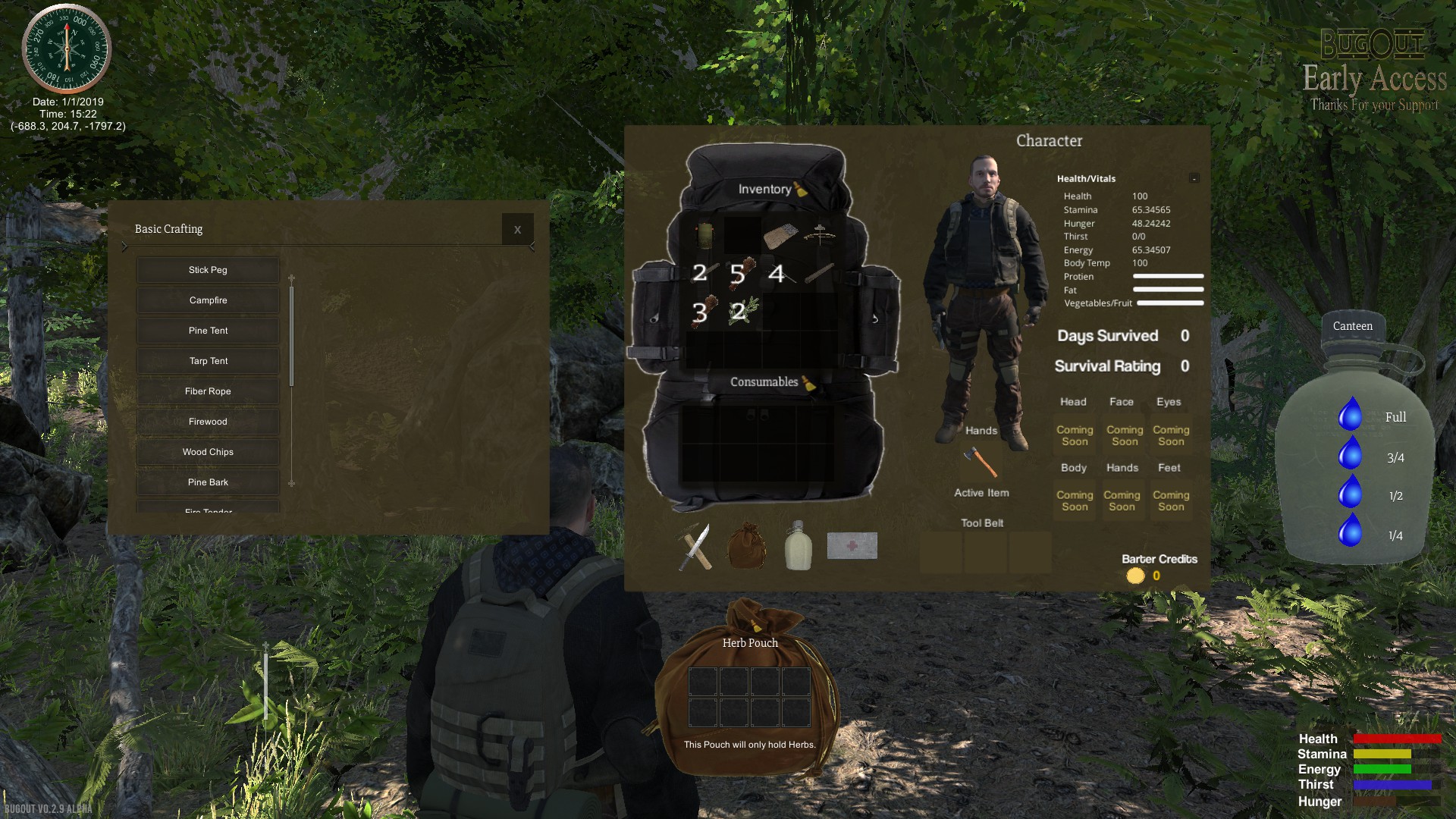 As you can see in the new UI we have also added a new canteen, you can refill with good clean water at one of the springs, but if one is not around you can always dip some out of the creek. Just be sure to boil before you drink.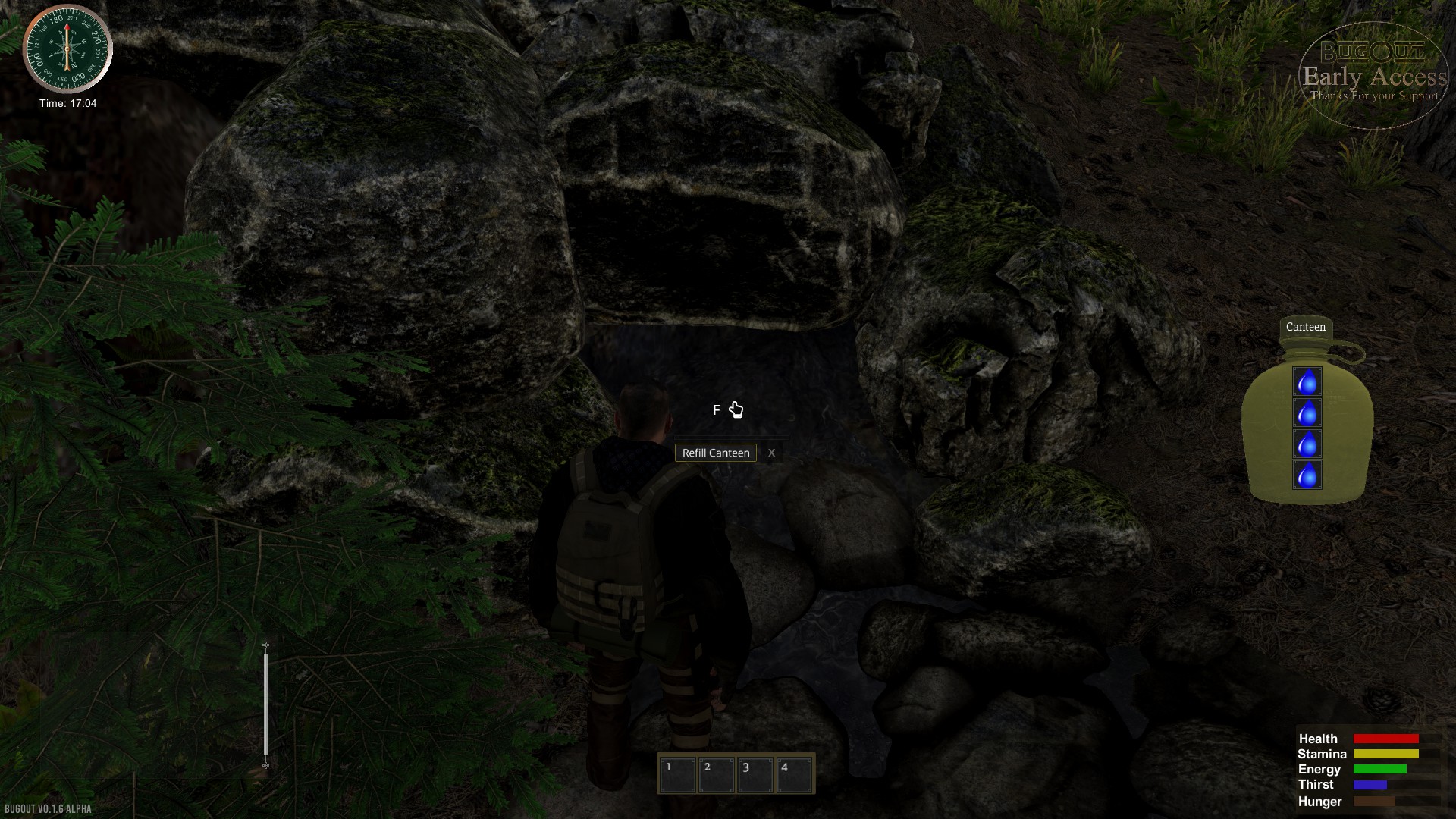 Another great addition to the game, The Flashlight, As of right now it is simple and attached to the player, you can turn it off and on . In the future it will have to have batteries and may even break.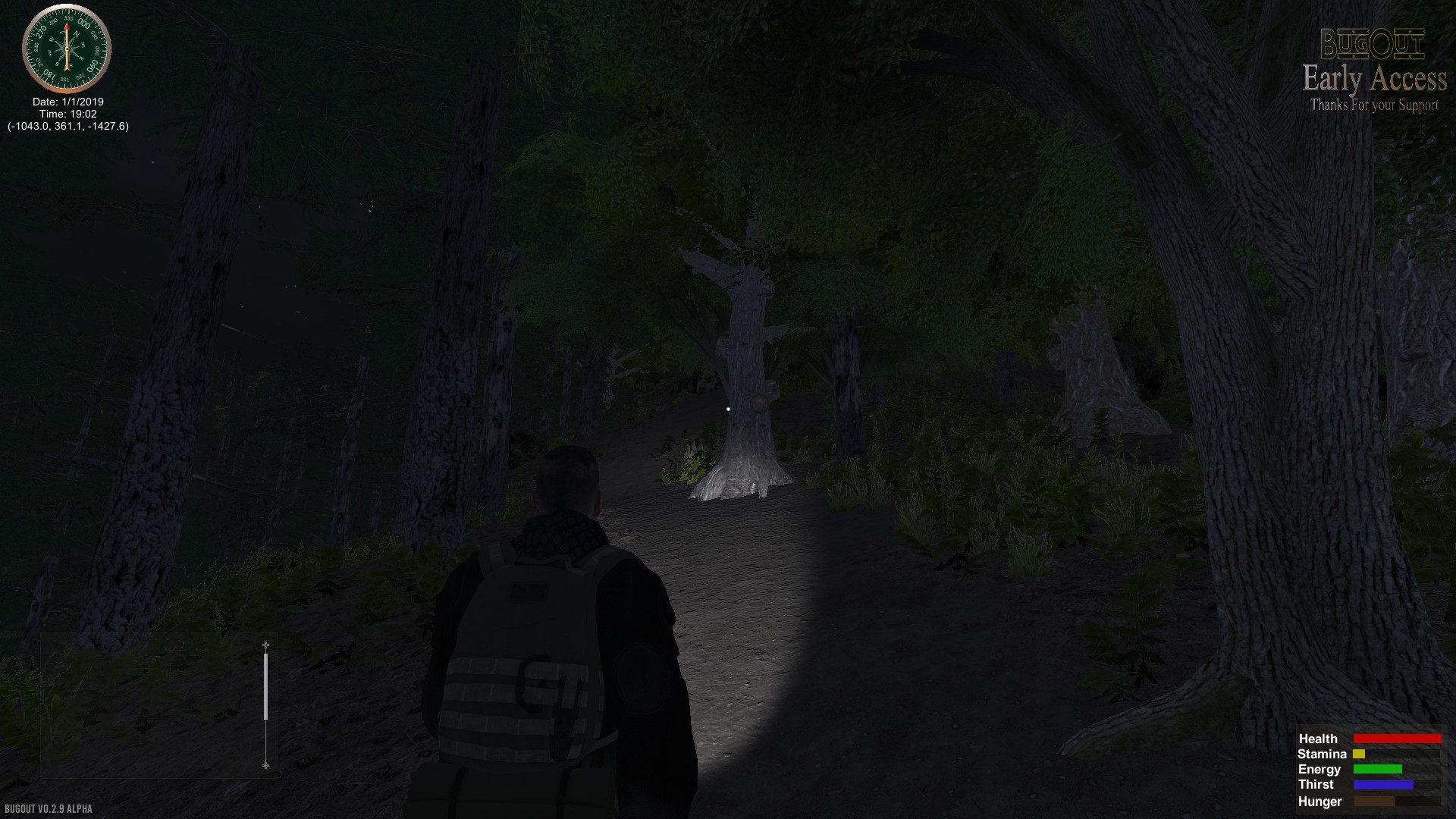 A nice new sleeping bag has been added, you can use it to restore your energy with a good nights sleep.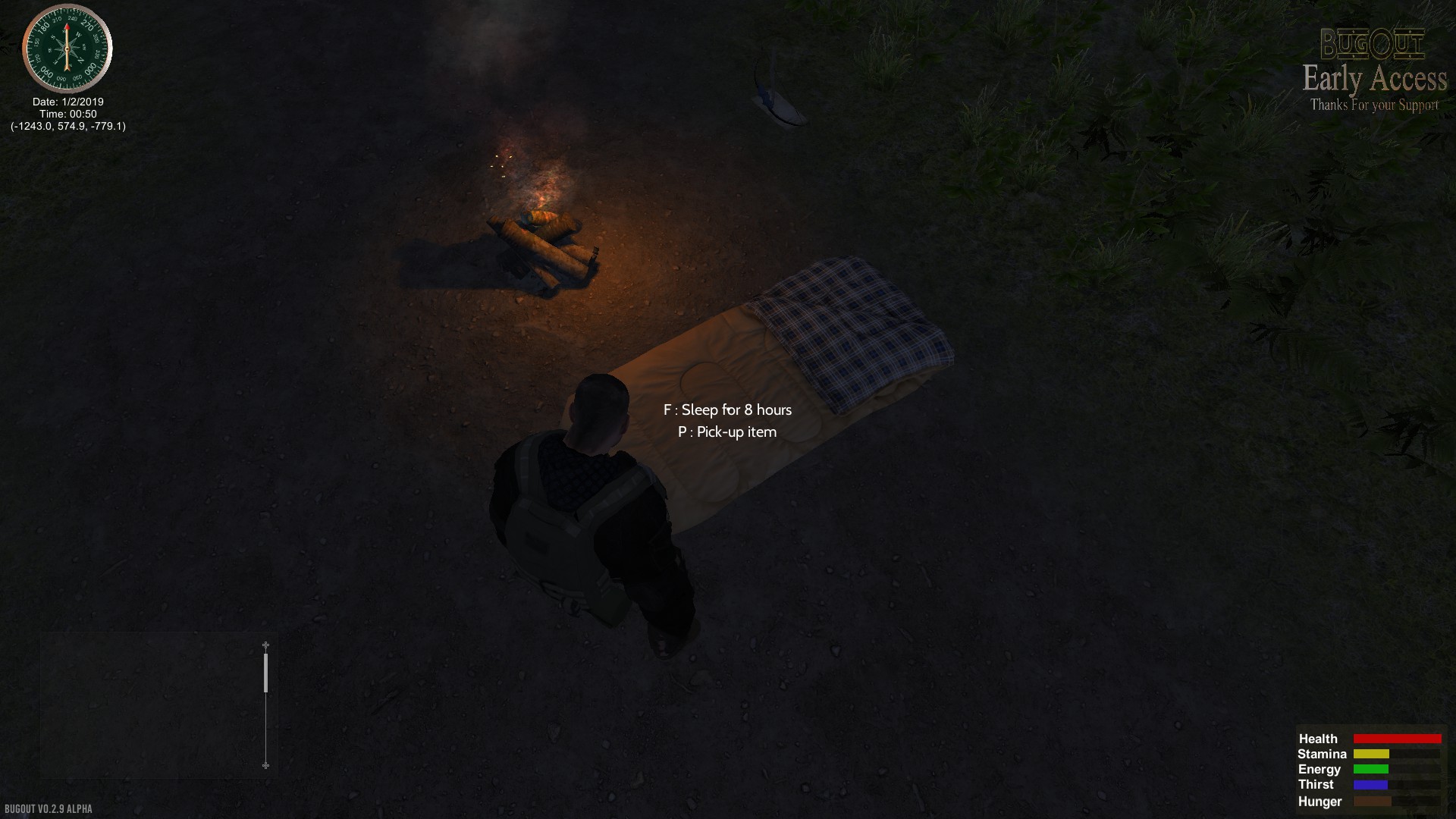 Harvesting has also been added, cut the tree, it falls, now cut it up into logs. time to build.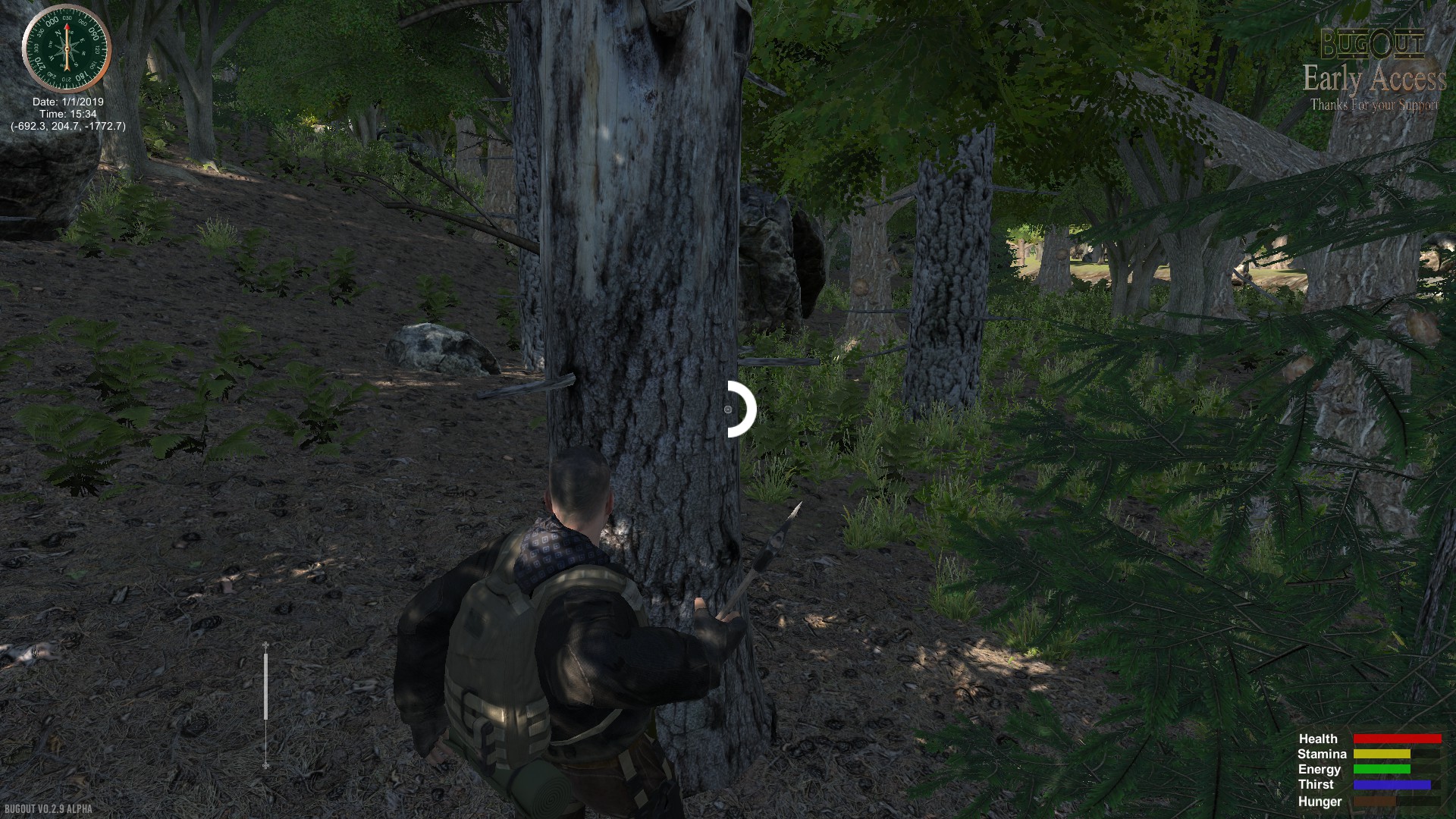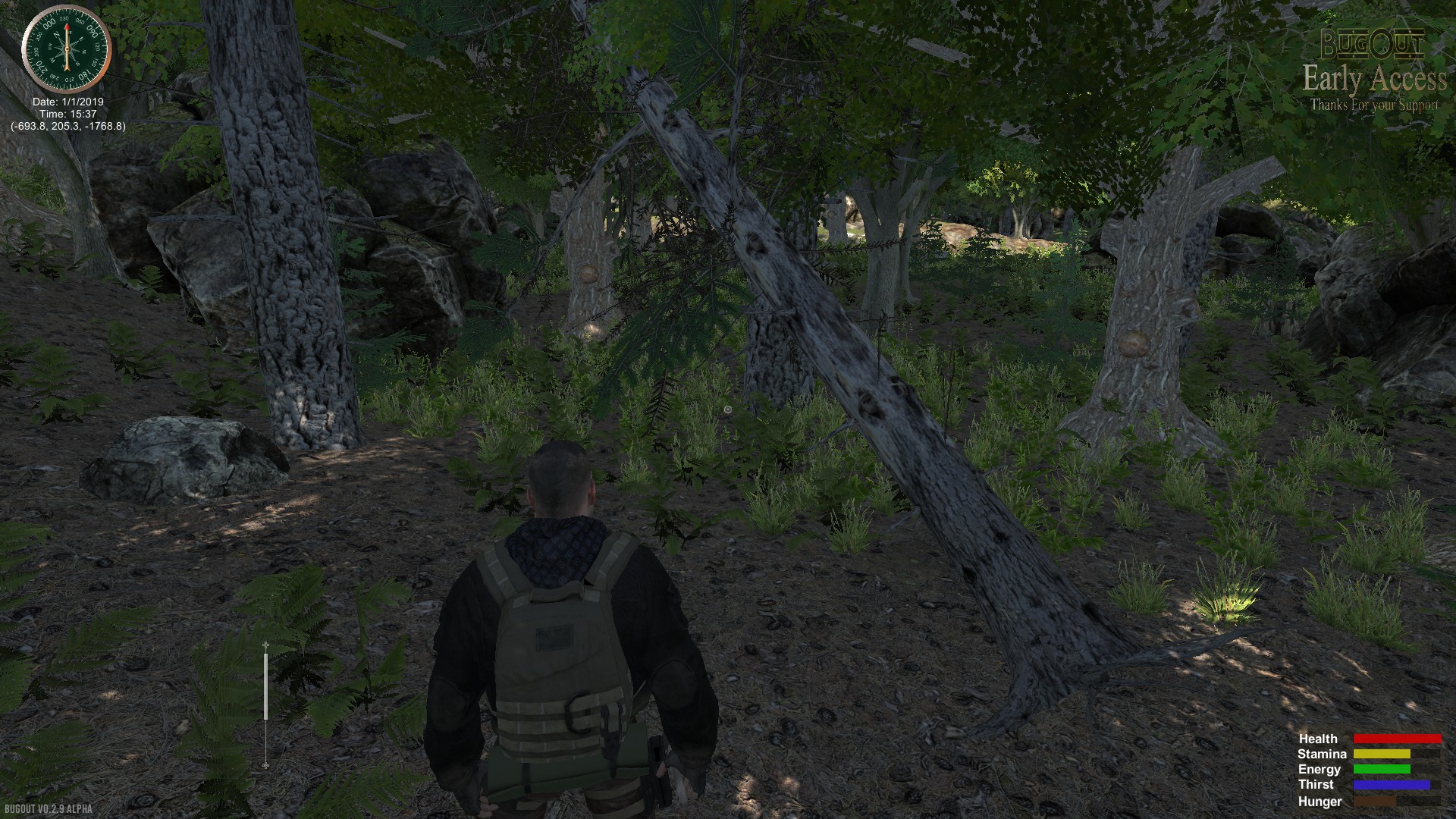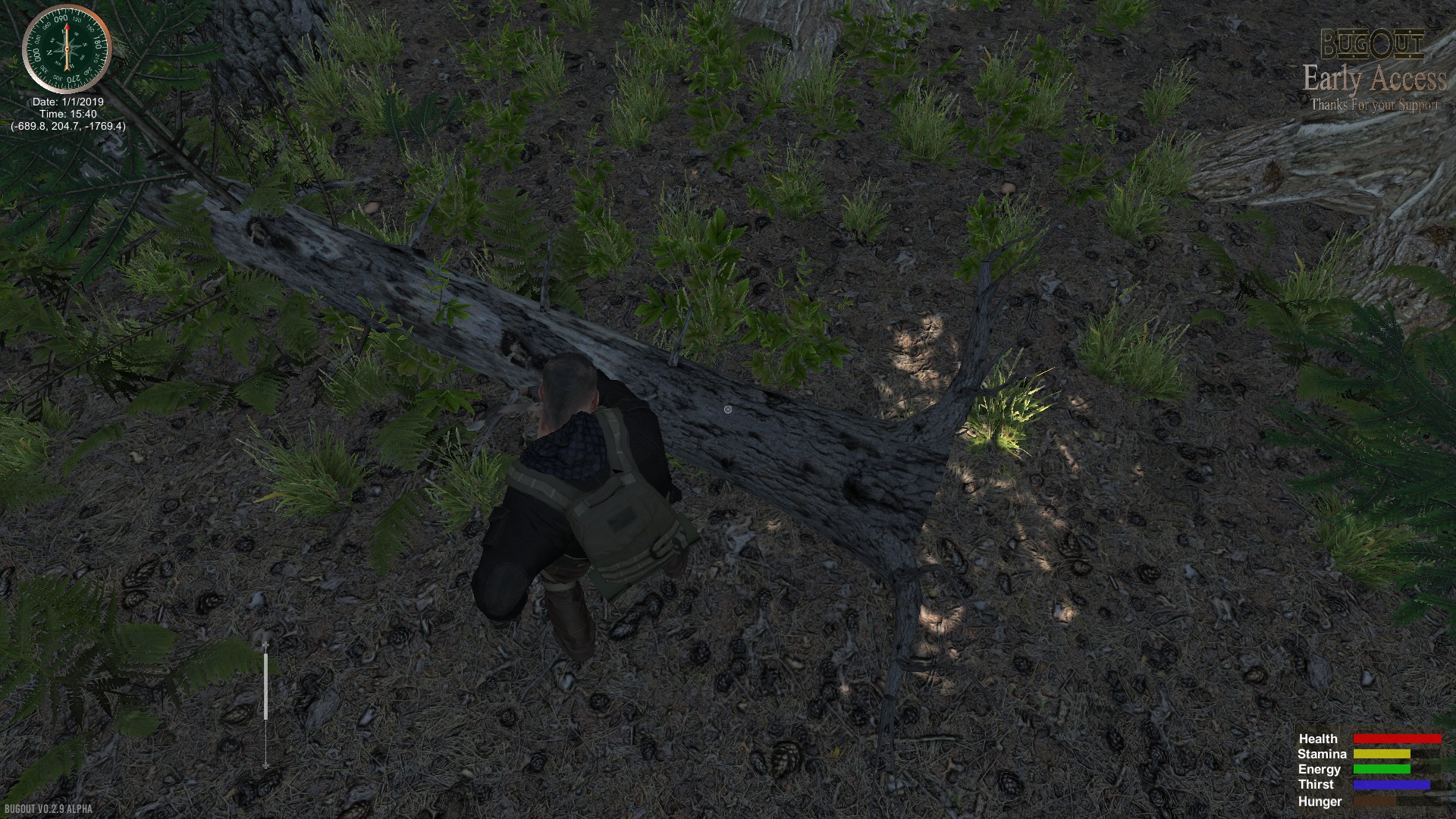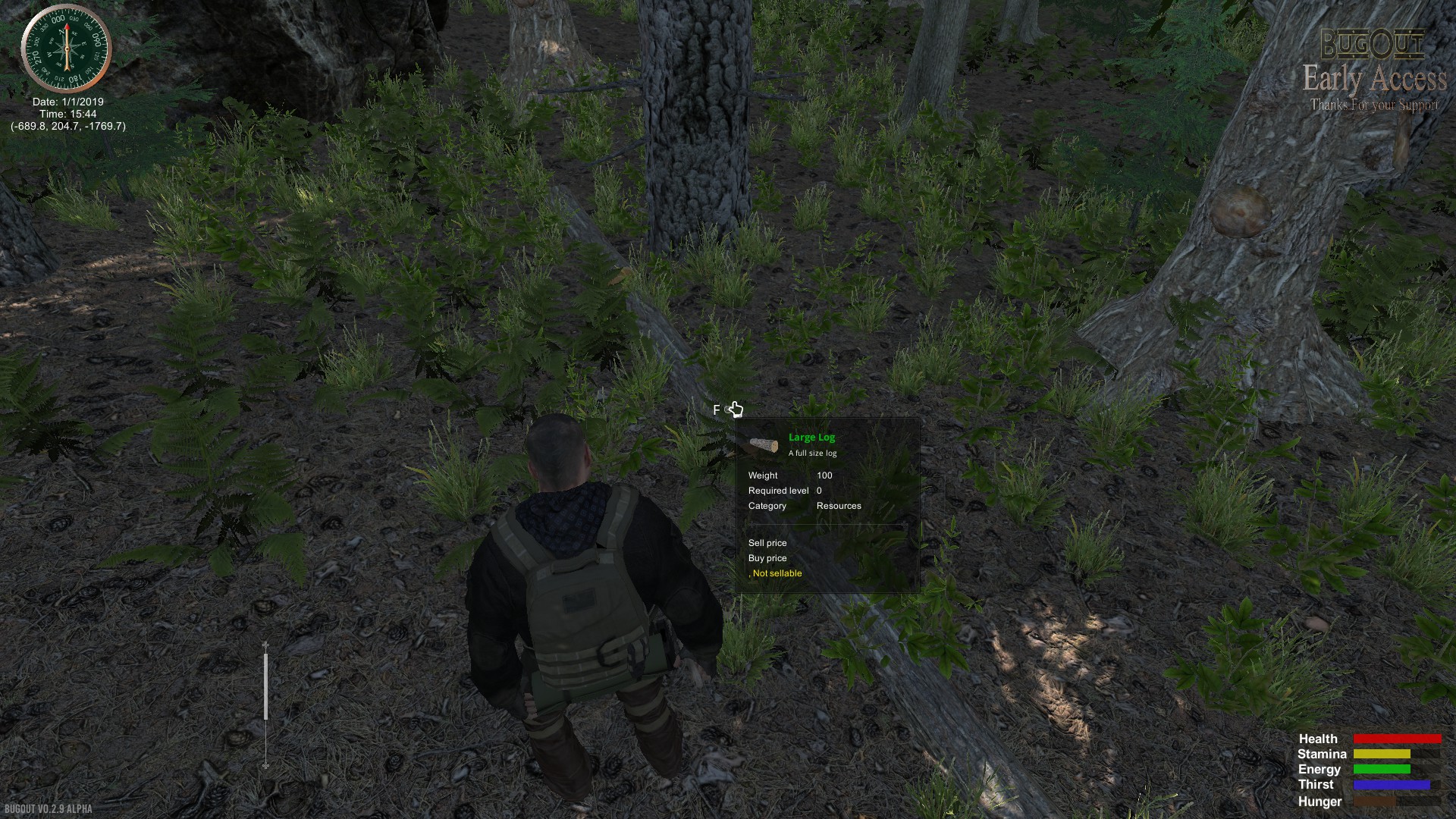 And to top it all off , we are always working on the environment, and improving the feel of the game. Here are some nice pictures of the area and environment.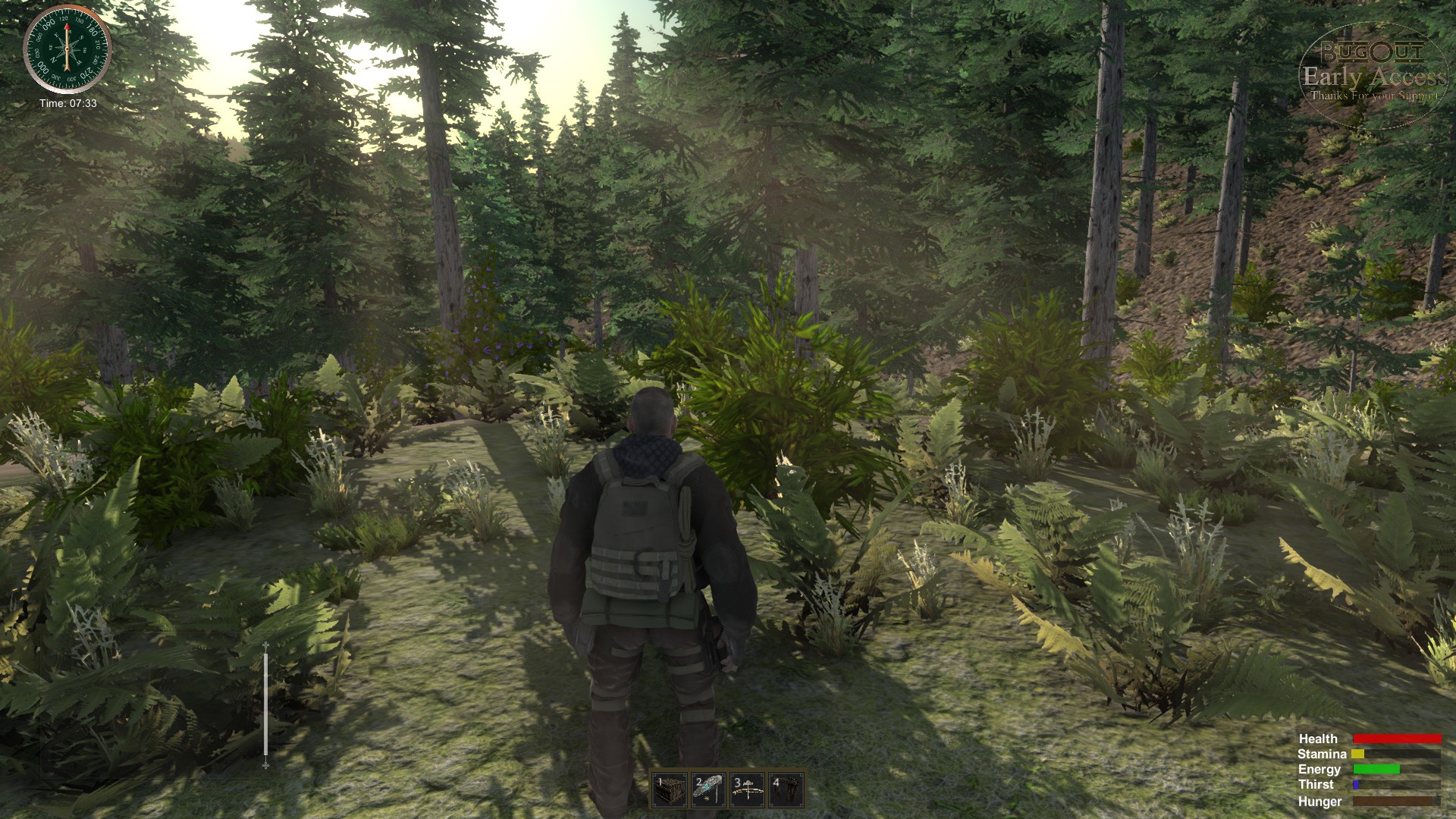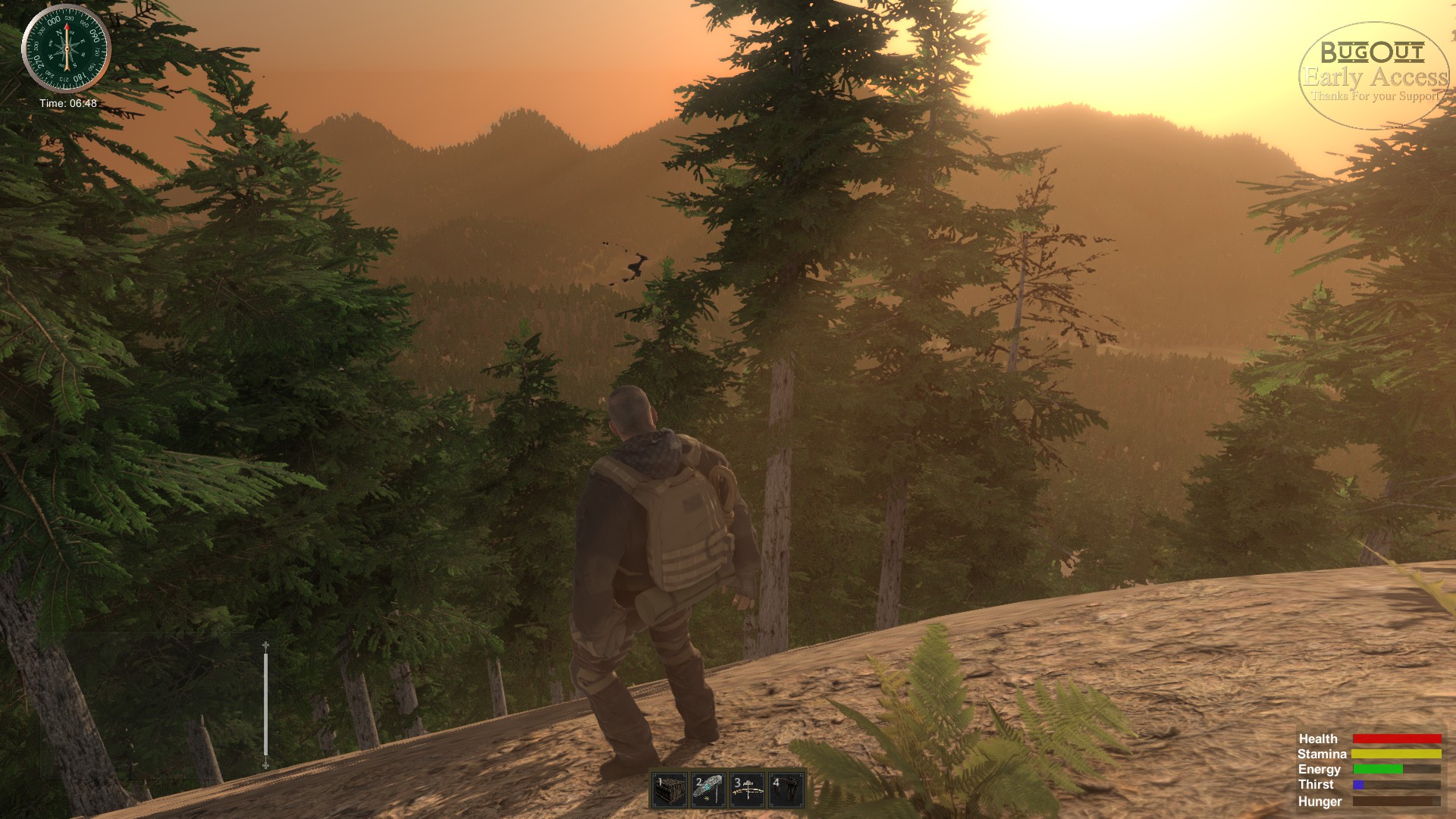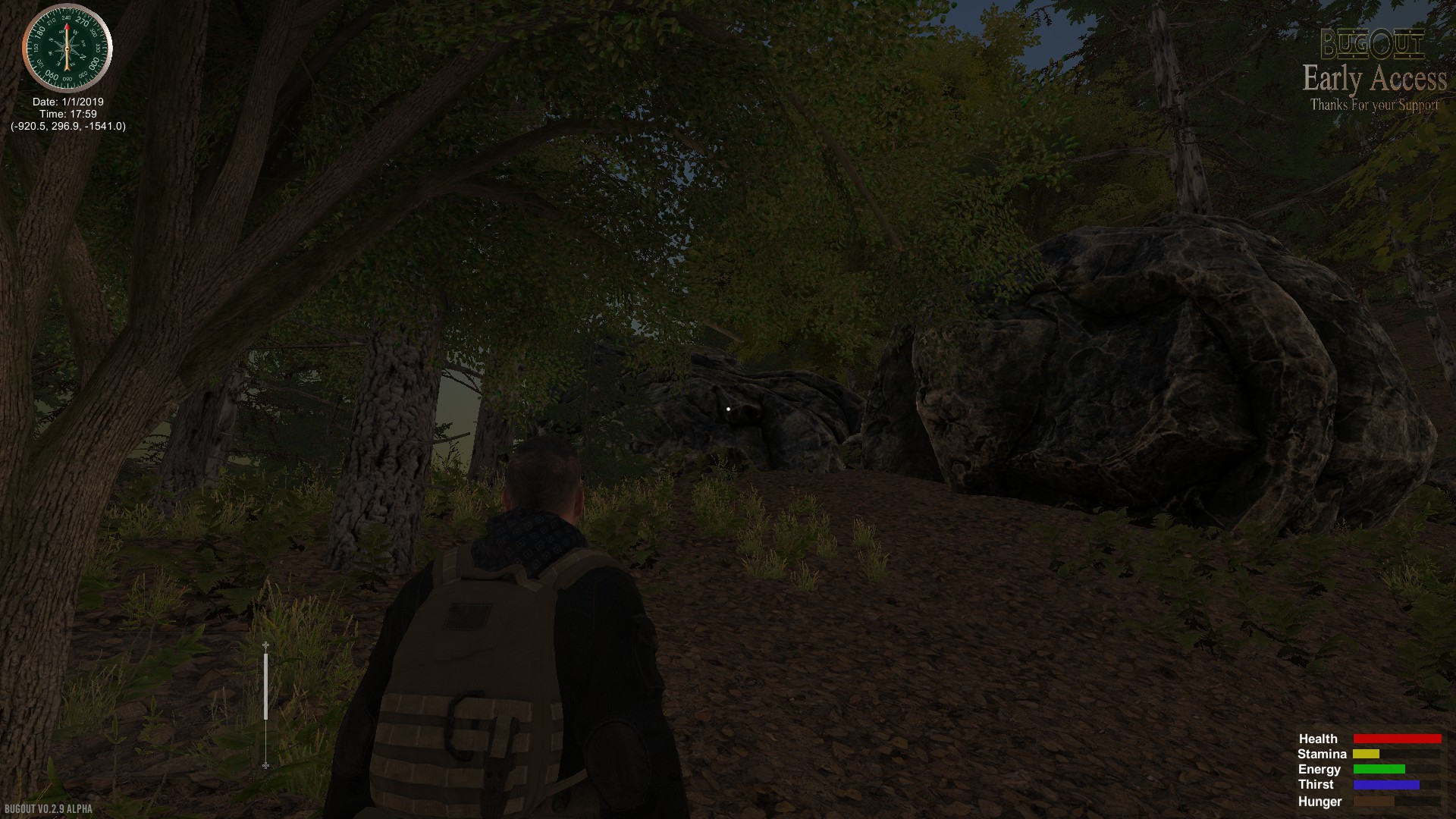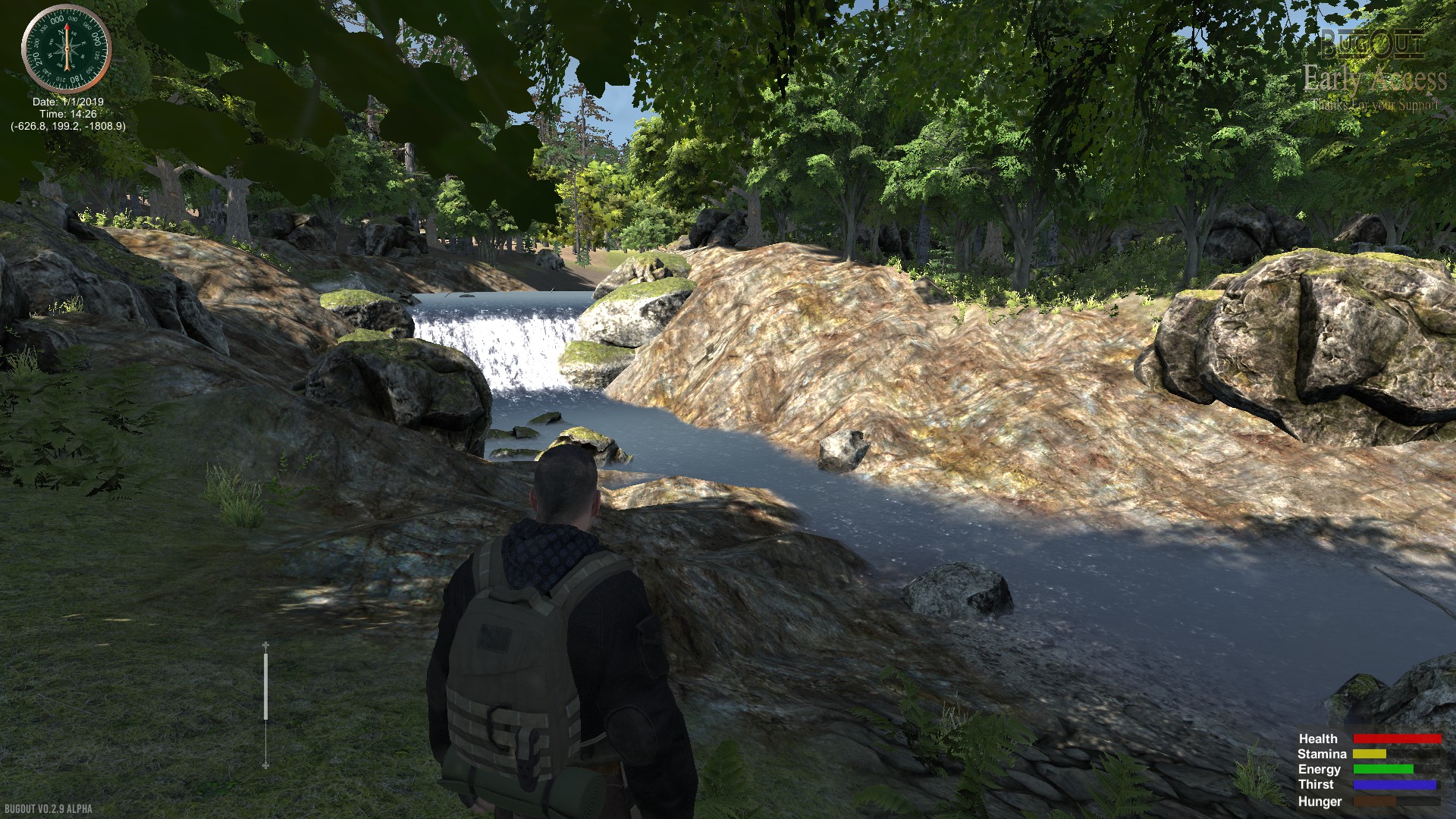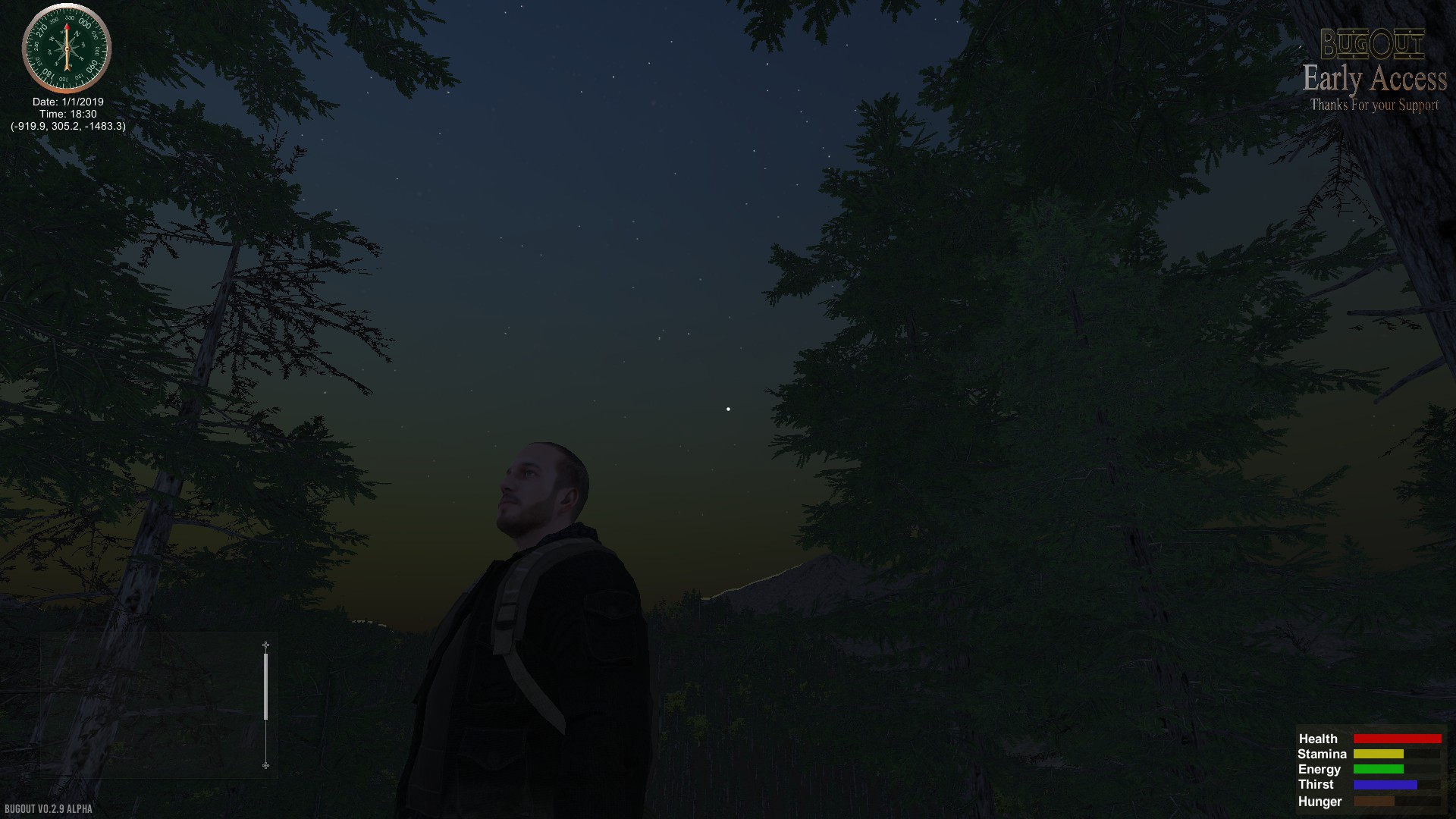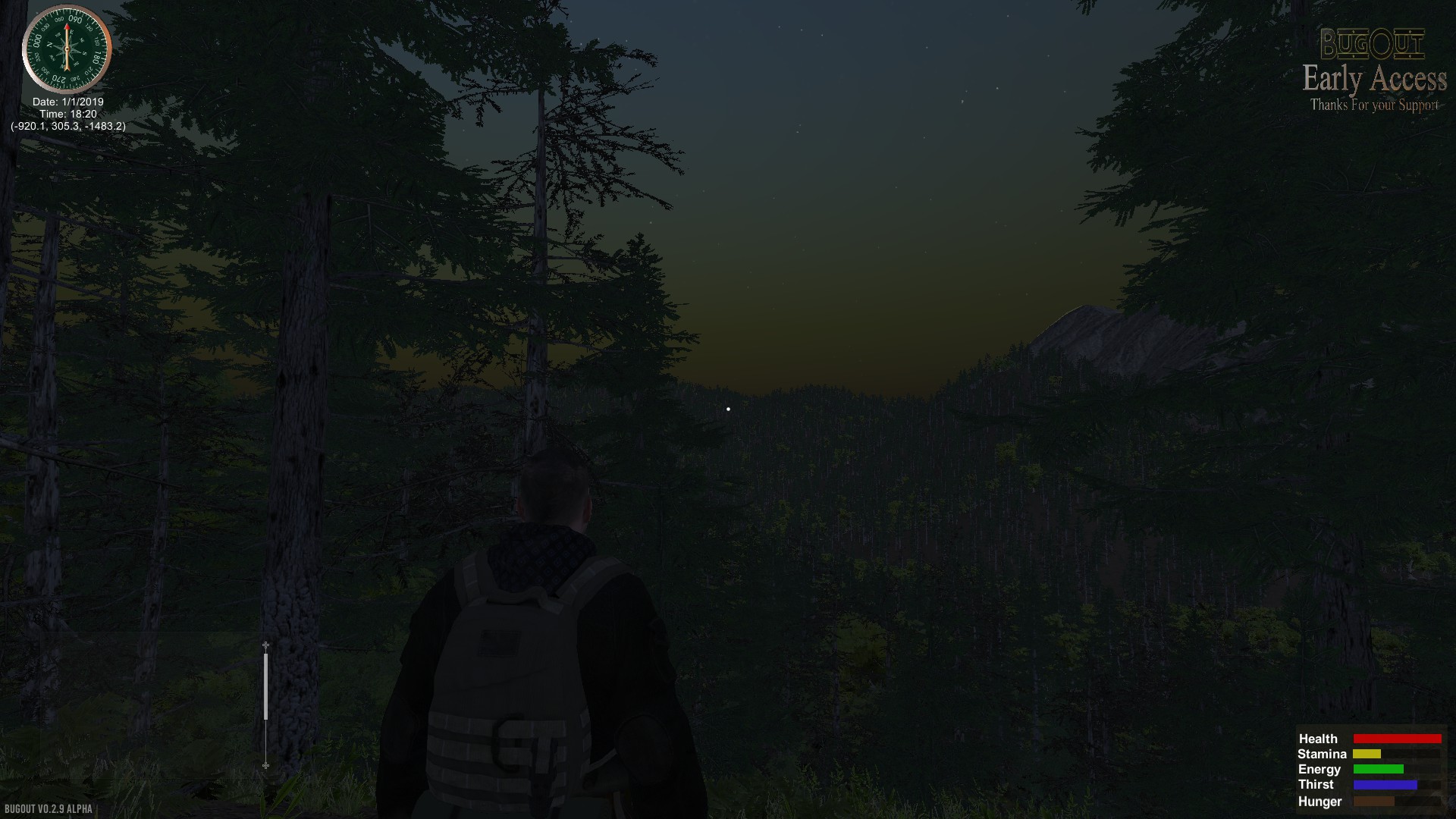 We have also added all new screenshots and game play video to our Steam store page. Enjoy
Thanks again to everyone that has stuck with us this far. We still have a long road in front of us and its going to be fun, so come on and join us. We are building a great community on our Discord and stay very active.

Discord.gg