Today I bring about some really exciting news, Born of The Wild: The Depths is now on steam and ready for wish listing!
It's been a really long road to get it on steam, whilst the game is still not ready for purchase it is available for wish listing right now.
With this I bring about even more good news, the introduction of a new species in the game - the seal.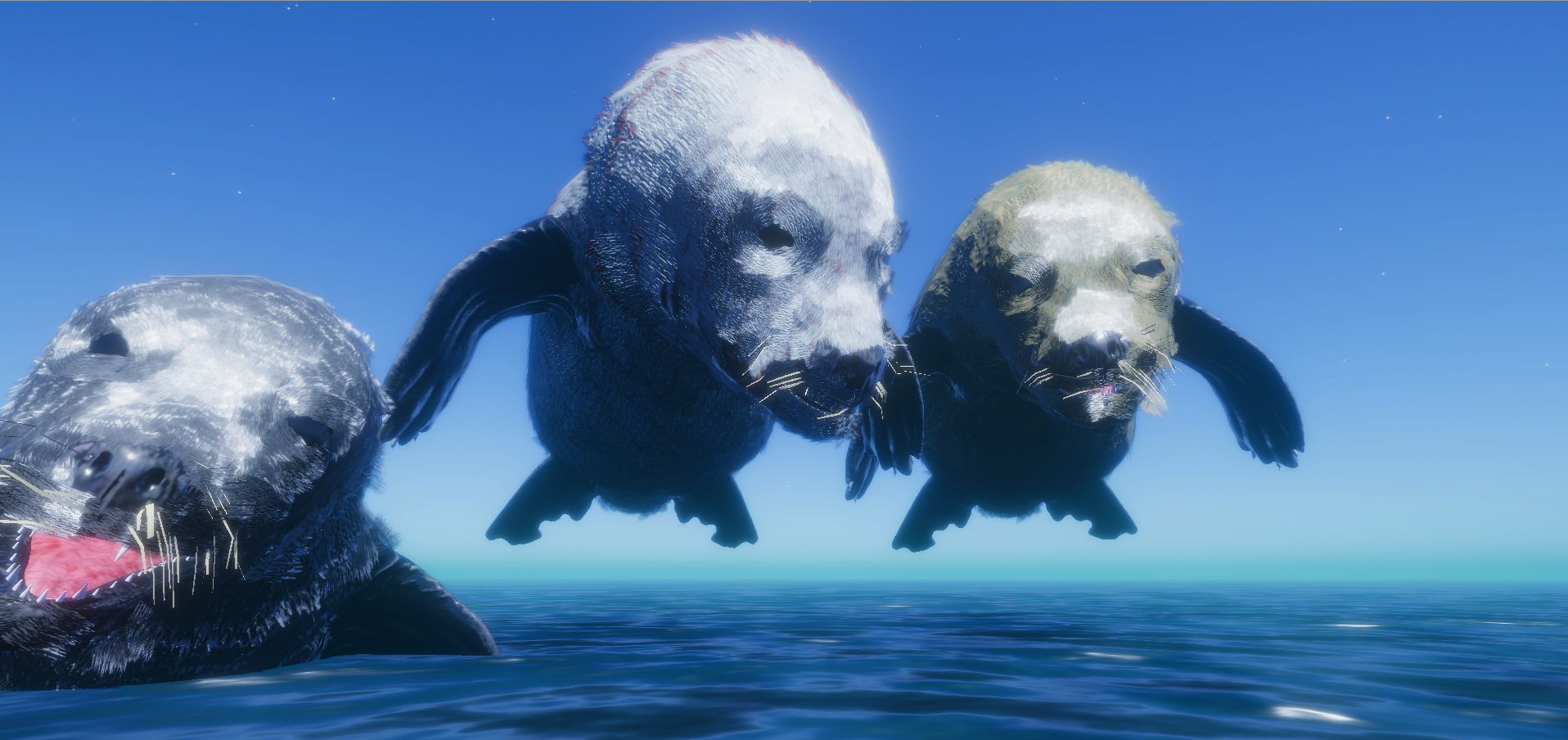 As you might can tell there are multiple colored seals, the current setup for it is people can choose 3 different colors for the fur (Primary, Secondary and a detail Tip color). Do not let these cute bundles of joy fool you though, every single animal in the game will be deadly, so they may be cute - but do not touch.
These are really exciting times, the road may be a thousand miles long but everyday day I'm inching closer, let's enjoy the ride together.