Northwind's design is focused primarily on the sea. The first thing I did when I started working on it two weeks ago was to put special attention into making the water look as pretty and feel as good as possible. After all that's where players will spend most of their time.

In between those eventful voyages however, players will have to put away their oars, raise their sails and stop at various ports across the world to resupply, trade, raid and engage with various characters. Ports of course mean land, and land in the wonderful world of game development means terrain sculpting.

One of the main objectives I have for the game is to make it as aesthetically-pleasing as possible, so I typically pull out all the stops to achieve that, but I also have to be practical to avoid getting stalled. When it came to terrain that meant finding a way to have impressive terrain without spending weeks hand-sculpting and painting every location.

The solution was to import geographic data from the real world into the engine as a heightmap and cooking up a shader that paints the landscape according to its vertices' height. It still needs refinement but I'm very pleased with the results. The terrain in the attached images was generated with data from fjords in Vestland, Norway.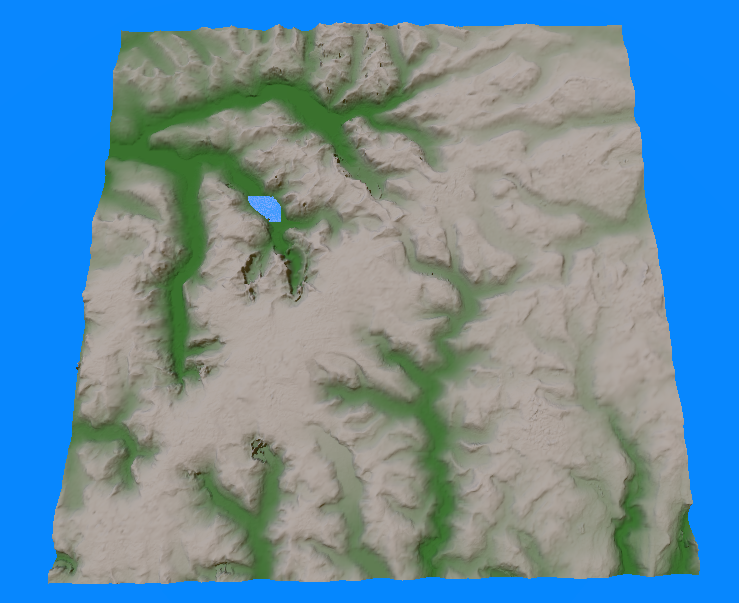 And that is how Northwind will manage to have many beautiful and interesting land locations without it stalling production much if at all!

If you're interested in the game, join the community by engaging with us on our official discord, facebook and by following me on twitter!

Discord

Twitter

Facebook