Hey all!
Since the game launched into Early Access this summer, we've received a lot of feedback concerning Combat and Shuttle Missions. It's clear that you all want more options along with increased control, and that's just what we aim to give you next week!
The target date for the upcoming patch is December 18th and we can't wait to show everyone what we've been working on! Here are a few of the things that you can expect to see in the next patch: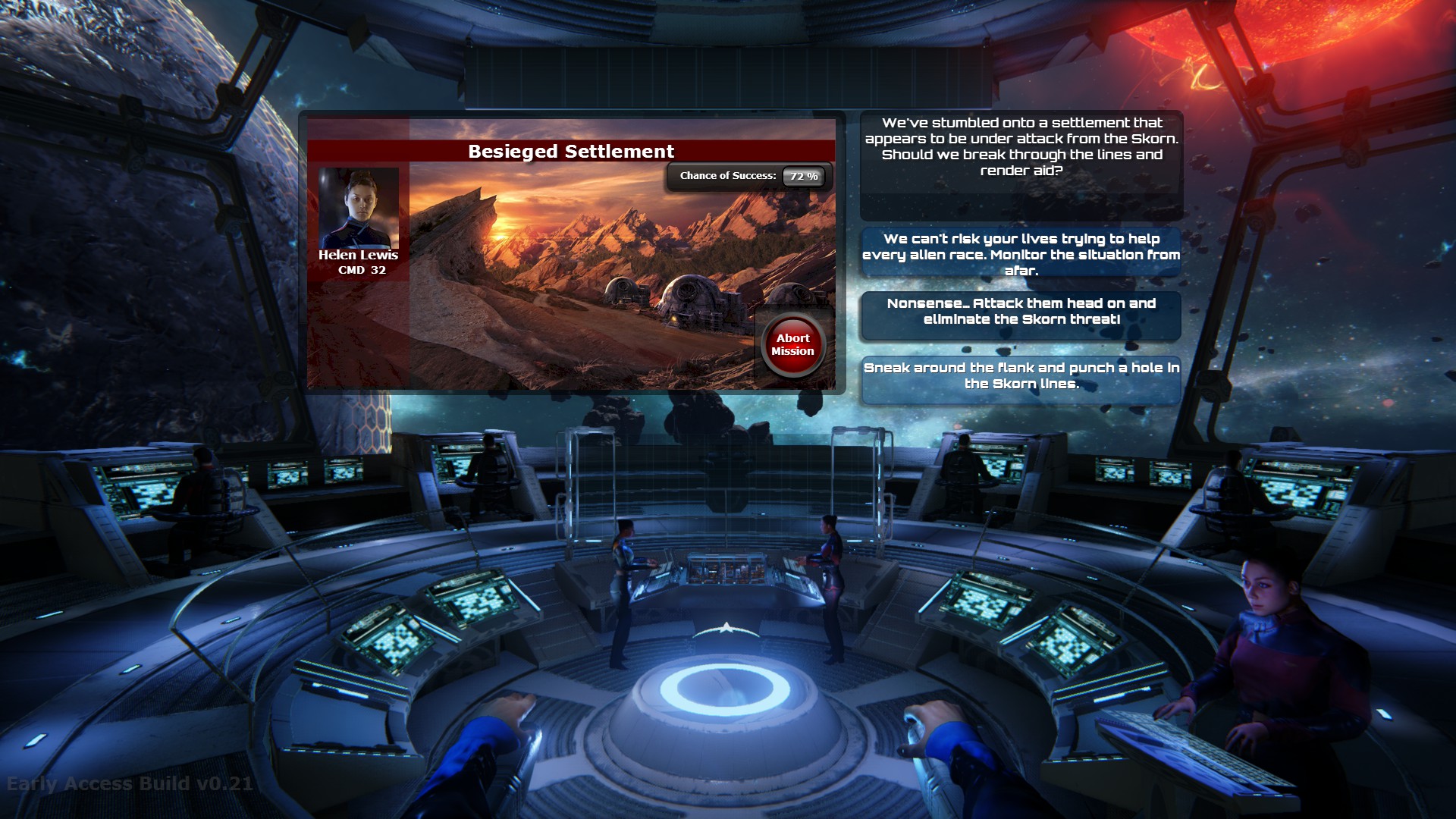 Shuttle Missions Overhaul
Away Missions are critical for any successful voyage and as such they'll need additional love to really shine. We've spent a lot of time refining them with a focus on giving players additional choices with every mission, and tying them with a unique outcome. These are the main elements of the overhaul:
Add meaningful choice/structure to interactions with additional branches
Increase options and time spent on planet
New rewards and consequences for your choices
Visual/Presentation update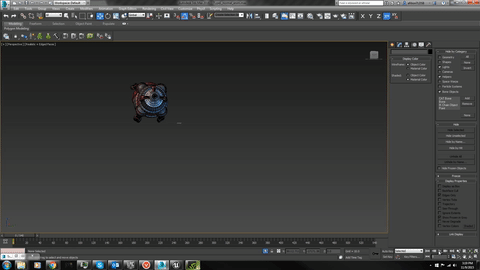 Combat Overhaul
Improving the Combat experience has been a desire of ours for some time, but it's a large undertaking and something we didn't want to roll out piecemeal. The feedback for Combat was all over the map, but with these updates we've focused on improving our core experience and addressing common requests. With the tweaks we've made and the expanded options soon available, the fight against the Skorn should be a much more balanced and dynamic experience:
Evade - New ability that allows players to counter Skorn attacks. Dodge will perform an emergency maneuver that avoids enemy fire. It is untied from the Frequencies of other battle stations, making it useful in situations where Skorn Frequencies are mismatched.
Skorn Misses - This only seems fair... we'll introduce a chance for the Skorn to miss your ship with every shot.
Super Attacks - Every so often the Skorn will use a Super Attack to try and deal heavy damage to your Ark. In order to do this, the Skorn ship will drop its shield, leaving it vulnerable for a brief window. This attack comes with an expanded charge-up time and can be easily recognized with custom animation, sound and visual effects!
Animated Enemies - We'll bring combat to life by adding lots of animation to the Skorn fleet. This will make combat more dynamic and responsive!
Improved Accuracy - We've received a lot of feedback that your crew miss the enemy too often. Though the addition of Skorn Misses will help, we've also tuned the frequency of your own missed shots to level the playing field.
Modify Skorn Frequency - Now, when you successfully target and hit the Weapons module on an enemy ship, the Frequency of their weapon will move to the next color. This allows players to align Frequencies across multiple ships, simplifying the blocking of attacks with your Shields.
And more! There's a lot in the update to see so make sure you check out our public Trello board to find out what else we're working on- Trello.com