Following last week's update "A Touch of British Class (Part 2)" we would like to introduce, at the request of the community, the British 2" Mortar. Modelled by [TWDEV] Strayferret & textured by [TWDEV] brrr.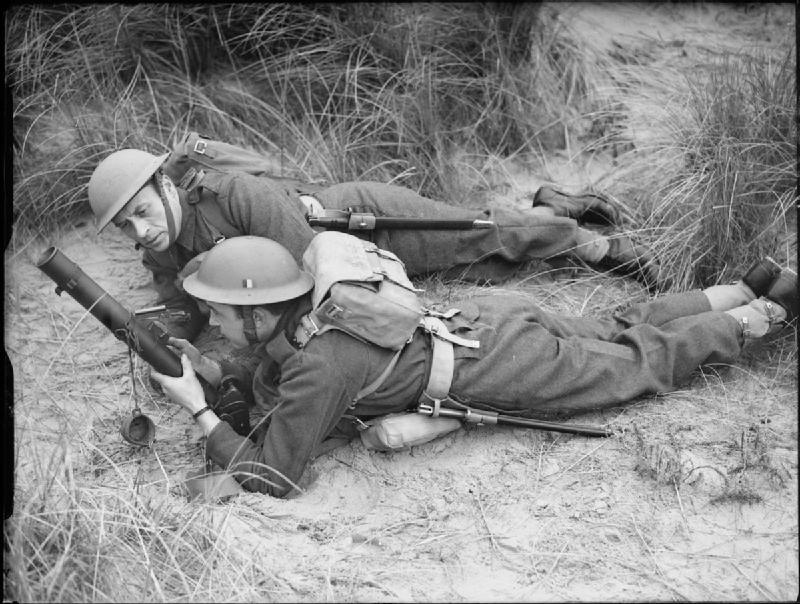 The Ordnance SBML 2-inch mortar served throughout the war as light support mortar, enabling infantry squads to fill a crucial artillery fire gap between the medium and heavy mortars, and their own rifle grenades. Issued out at platoon level, the 2in was not a powerful mortar by far (many nations actually dumped their light mortars in favour of more medium ones, however the British soldiers grew fond of it's portability and ease of use, keeping it in service and well used.
Firing a 2lb projectile at around 8 rounds a minute, the mortar operated by the gunner simply holding the mortar at the desired angle (there was no bipod), and then rounds being dropped in to fire. It had a range of about 500 yards. and was capable of firing between 45 and 90 degree angles, though many British troops found they could cut the angle even lower by placing the butt of the mortar against walls, thus serving as an impromptu wall breacher in city combat. The mortar was so well liked and capable, that it continued in service until the 1980s in the British army, and is still produced and fielded by the Indian Army.
Interested in joining the team?
The team is currently looking for lighting and particle artists who have experience in CRYENGINE3. If you have the experience and are interested in being part of our friendly and professional team then please head over to our recruitment page for further details.
For the very latest media and updates follow us on the social networks below, as well as our community forum and our media gallery.