In the last month I added climatic zones and a lot of new vegetation (fir, fern, flowers, ...). My game does not use distinct climatic zones. Instead it calculates a solar radiation over the complete map. So the vegetation and the terrain changes smoothly. In the north is the cold zone and in the south is the hot zone.
Here is a screenshot from the "middle zone" (European climate) looking at the polar zone: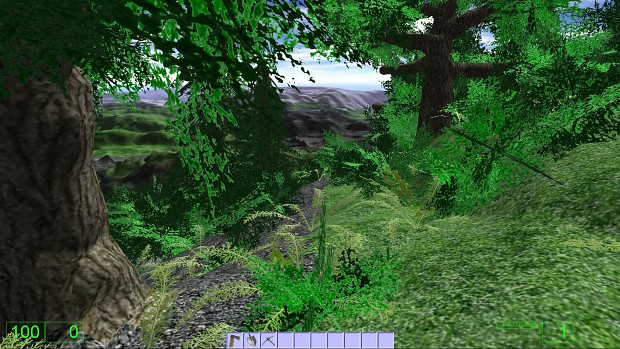 Here you can also see the new ferns and trees. Over the complete map there is also a vegetation value. Is it high enough then a forest is generated. Is it low than it generates grassland with flowers. By the way you can find heal plants in the forest.
Here is a screenshot from the polar zone: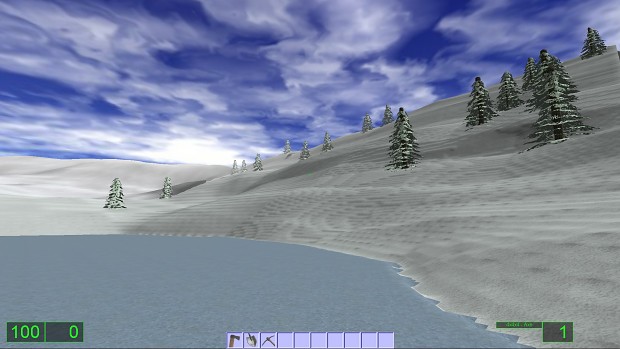 The snow is not a surface feature. Instead it is real material which covers the landscape. So you can built an igloo. The caves which are generated in this area are partially made out of ice. And every planted tree uses the snow texture.
And another screenshot from the desert: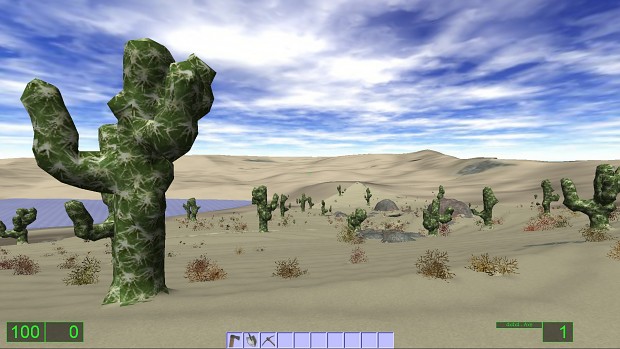 Here are cactuses generated instead of trees and the vegetation is not so dense.
The solar radiation also controls the properties of the surface. In the desert it is much more smoother. And in polar region are more natural resources and caves.