In the upcoming new patch 0.9.995, there will be some improvements and graphics changes. The new patch will also fix some bugs.
In the new version of Bakery Biz Tycoon, I have improved the production and company data sheets to make them more transparent and intuitive.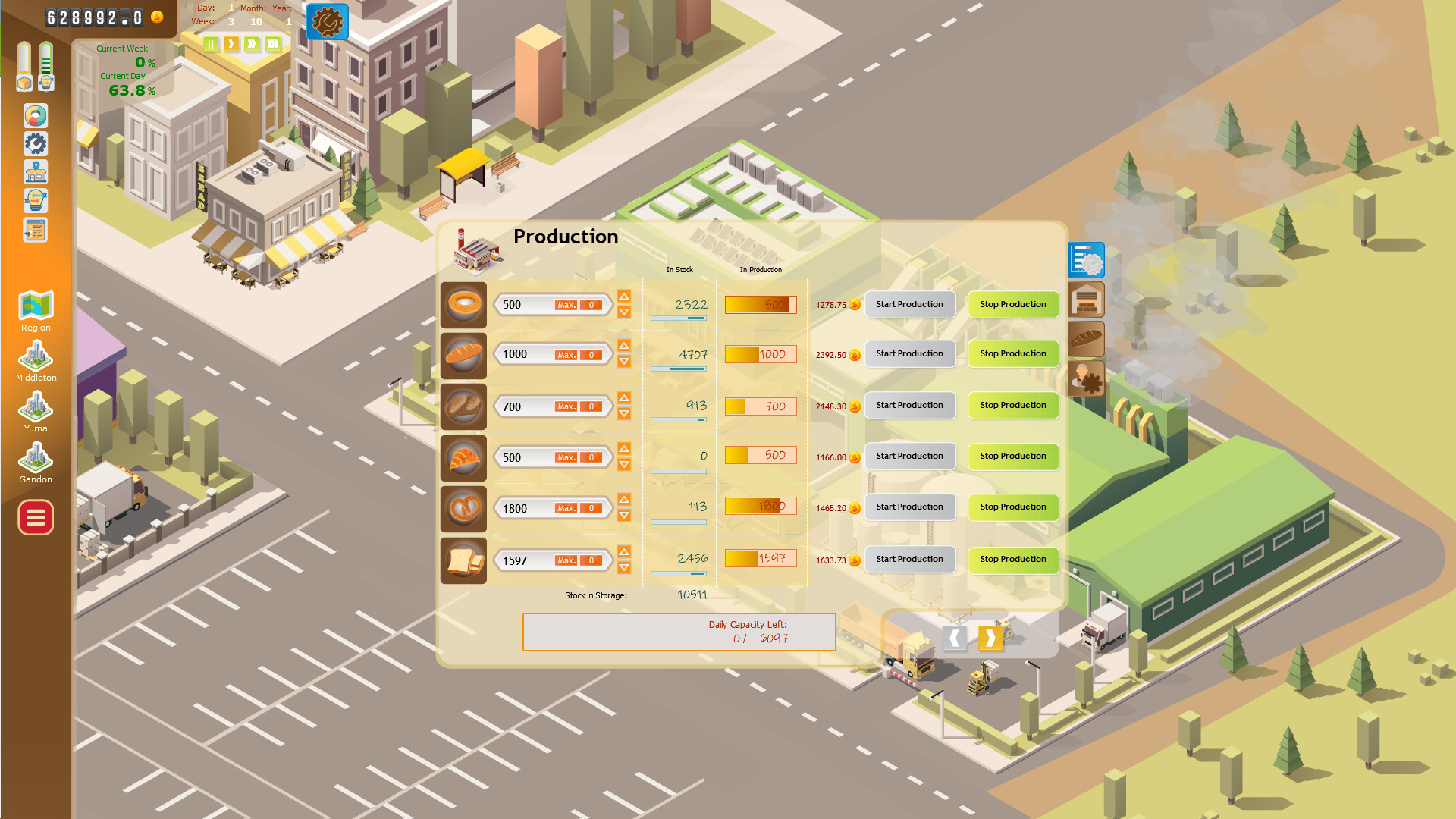 Now production data and statistics should be easier to read. I hope that the changes made will respond to your suggestions.