In 1804, Meriwether Lewis and William Clark were tasked by US President Thomas Jefferson to scout out the Louisiana Purchase which had just been bought from the French. They wandered around, tried many different trails, but eventually - after two years - achieved their goal of finding a path across the wilderness and made their way to the Pacific Ocean.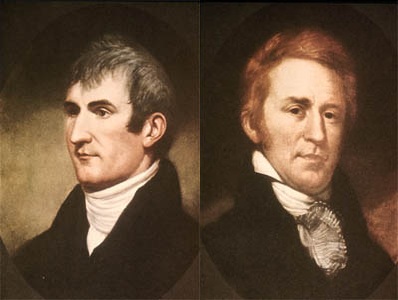 The development of Feudums has been a little like their trip. We started out, full of excitement, made excellent progress but then took trails that led no where. Eventually, we got back on track and trekked ever westward. And like the famous American scouting team, we've been out of the public eye for a while. It's been more than a year since our last public update.
Since that update, we've been busy preparing the groundwork for a successful launch of Feudums. We have been working to complete another round of all the boring behind-the-scenes stuff that every reasonably complicated great game must have.
The Progress
We now have the underlying service platform, the cloud infrastructure and admin backoffice set up and tightly integrated, so...
We can create Worlds from hand-made Game Atlases (Maps) or let a programmed World Builder logic to create a random map based on a seed and some basic preferences. We can add a calendar and a ruleset, and pick a Game Director to "lead" the game (calculate ticks) and start a game instance using these blocks. We can stop, tweak, and restart Game Worlds and we are able to save the internal state of them (in other words - we have game management and persistence). We've worked our cloud so we can generate as many individual game instances as we want. We have the related client features - like showing the content of the Game Catalog, and letting players to check or subscribe to Games - mostly implemented.
We have finished the core system of collectibles and the logic that goes with it. Like, we can put heraldic devices into packages, and let the users unlock them on various ways. We're already using this to give exclusive non-game achievements to our Vanguards and Early Backers. We already have several hundred heraldic items, but we've also already started adding different collectibles, like customizations for BBAPs (like a Knights Hall that can be your custom looking diplomacy screen).
We have full user management in the client, including every account-related workflow from registration through profile updates to lost passwords.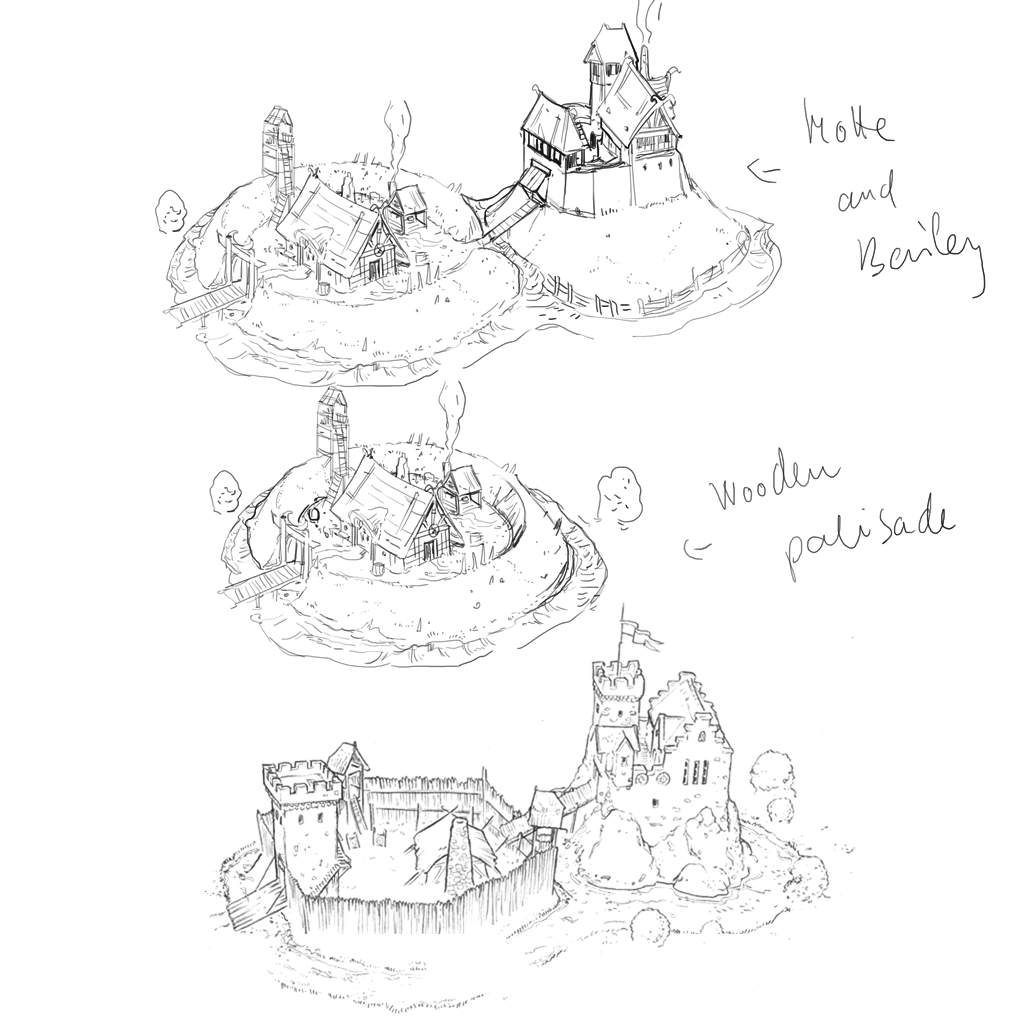 We have our sub-systems tightly integrated and "online". Updates are being propagated to all infrastructure agents based on logical dependencies of the workflows, so if you create your Coat of Arms through the client, you can save it to the cloud and it'll then also show up on your profile and next to your forum entries on the site. If you register either in the client or through the site, you can login to the other as well.
We have updated our site too. We have new profile pages, and we have a basic status block for the interface of our platform and game catalog so people can see whether it is running in the background - because eventually you'll be able to connect to them. We've added numerous security enhancements too.
We've almost finished Persona handling, that will let you customize a member of your House that will represent you (as your character) on a Game World. This feature will allow you to tweak your presence to each of your Game Worlds, both in terms of visual preferences and tactical advantages.
We have also enhanced almost every element that was present at the last big status report. The Game Map is looking a bit better - with five supported architectural themes based on real-life medieval cultures - and is even more optimized, we have a talented composer who has already created new music tracks and our resident graphic artist has created a couple gigabytes of new art.
Lastly, we have also made hundreds of bugfixes and updated quite a few articles.
The Evidence
A couple months ago, we released our updated client to our Vanguard troops for testing. We are now ready to offer our latest download to the general public so they can have a look under the hood of what we have been doing these past months.
You can grab it here - or directly from our indieDB page.
It has the fully supported, online Coat of Arms creator, full user workflow support, a stable communication system, bug reporting, the GUI system along with notifications and similar things. It is retrieving all key information from the servers, and if you happen to create a coat of arms, it will now persist through the whole ecosystem. You might want to check our updated article about designing a coat of arms... then claim yours before others take your favorite idea!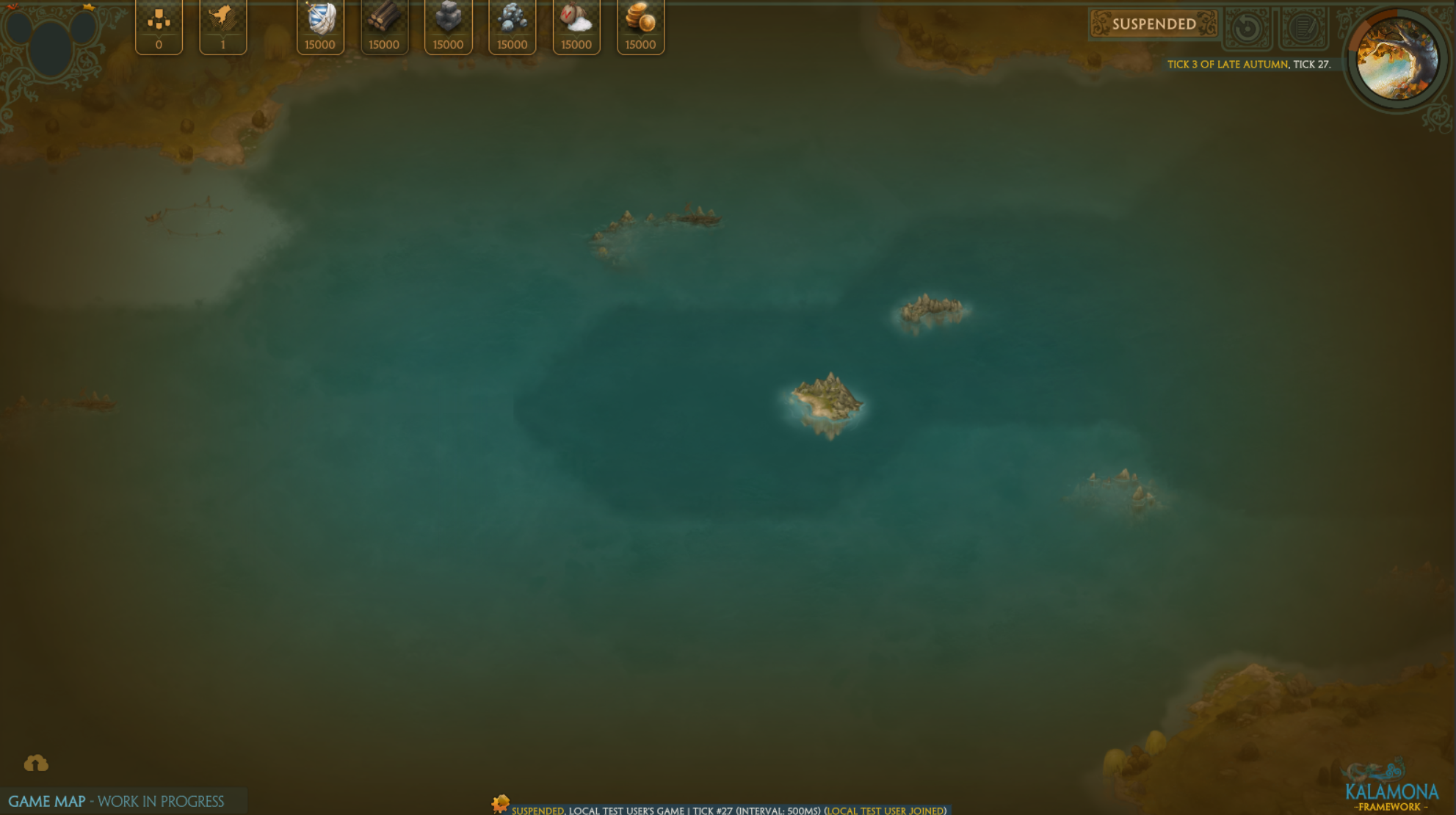 What this download is not - it is not a playable game ... yet. We are certainly getting closer - and just like Lewis and Clark could smell and hear the ocean before they could actually see it, we are edging closer to the end of this particular expedition. The good news is that nearly all the ground work for the game is ready. The game itself - from a technical standpoint - is the easier part. And hopefully you won't have to wait another year to see it.