Hey! Haven't posted in a while but that should change now. For real this time. Anyway, as some of you may've noticed we recently added a new custom launcher to Sorce. From feedback I've been working on improving it's functionality and the next version of the launcher will be available with Crawle 0.8.0. Post-0.8.0 patches will require this new launcher
Not much to show for the new functionality but here's how it'll (probably) look on launch: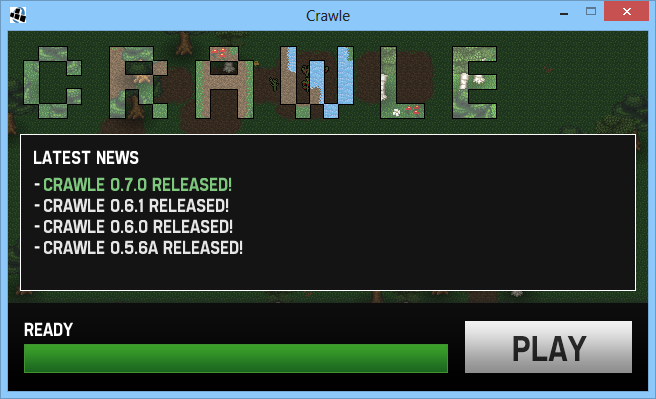 In terms of the next patch I feel pretty good about the new non-headlining features of the patch. Currently working on optimisations and bug fixes (especially for multiplayer).
Some of the new additions included the highly requested blackout menu. Blackouts will now bring up a menu with the reason for your blackout:
The merchant now also has his own GUI for the trading process. He also now offers a variety of new items (as oppose to the villagers' items):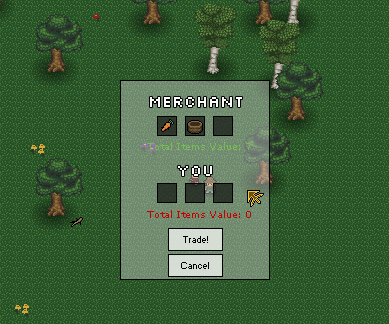 Once the bug fixes and optimisations are done we'll be moving on to the headline new features of the patch (that we'll announce then too!)
Discuss this topic on our forums: Sleepystudios.com