This post was outlined by @roketronz, then written and edited by @pfque_ .
Hey gang!
Welcome to Part II of our New Heroes of Okhlos Spotlight!
As we mentioned last week, we've decided to turn Okhlos' special Hero units up to 11, that's inspired us to create a bunch of new dynamics and characters. This spotlight is meant to be a meet-and-greet, a way for us to introduce them to you and show you just how fun it'll be to try them out!
Well, without further delay, let's check on our Current Hero Count:

58! That's six up from last week! Let's get ready to meet them! :)
Panacea
Panacea is the Greek goddess of universal health and remedy. Her name literally translates as, 'Cures All', and she hung around on Olympus with a potion that healed the sick – it's where we get the modern concept of 'panacea', a solution or remedy that is supposed to solve all problems or cure all illness. (It's also from where we get the Final Fantasy item that removes all status ailments. ;p)
In Okhlos she'll revive your fallen units strewn around the battlefield.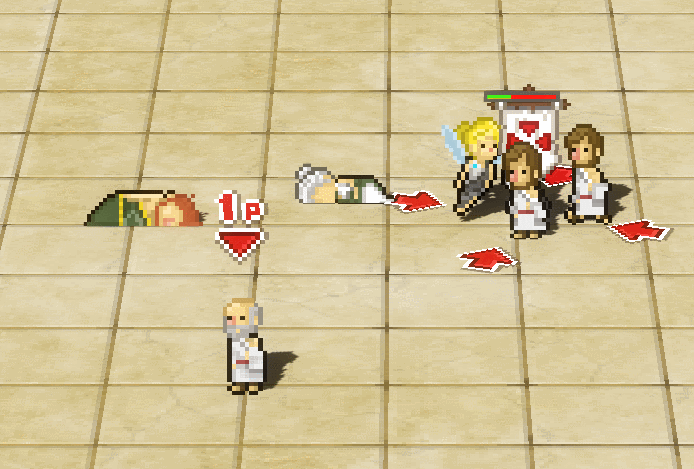 You see? All better now! Up and at 'em, Tiger! :)
Ernestos
You might or might not know Daniel Benmergui, a friend of ours who's appeared on the blog before. He's made a few games like Today I Die, I wish I Were the Moon, and Storyteller… and won the IGF 2012 Nuovo Award, I guess? He's currently working on Ernesto, a cool puzzle game about charting paths through dungeons. It's a game we like a lot and we wanted to make a little tribute to it in Okhlos. So here's he is, our brand new Hero, Ernestos!
Ernestos will allow the mob leader to draw a path behind them as they move across the level. This path will last only a limited of time but during that time enemies will not be able to cross it, herding them off to one side!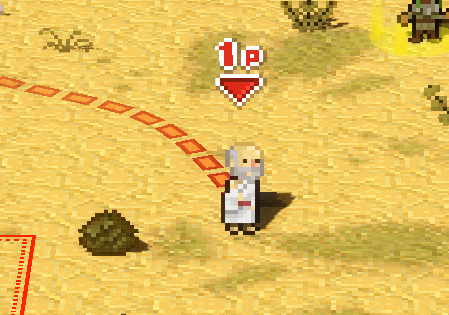 If all goes well, Ernesto and Okhlos should actually be launching very close to one another! :)
Pygmalion
Pygmalion was a Cyprian sculptor who carved a statue out of ivory so beautiful and lifelike that he immediately fell in love with it. The statue, Galatea, was later given life and they smooched and had a kid or some such cliché thing. (Pygmalion is also a play by Bernard Shaw, from which they then made the movie, 'My Fair Lady', I guess?)
In Okhlos, our love-struck sculptor will occasionally summon badass, combat-ready Galatea to punch some serious monster butt with her ivory fists!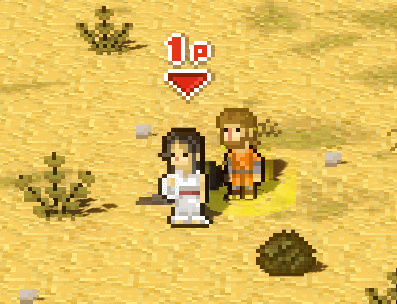 We like to think of her sort of as the equivalent of an ancient Greek battle robot.
King Agamemnon
King Agamemnon of Mycenae or Argos, depending on your sources, was the commander of the united Greek armies during the Trojan War. He doesn't differ too much from the other King units in Okhlos – he increases how many units can join your mob – but he was just too cool not to mention here!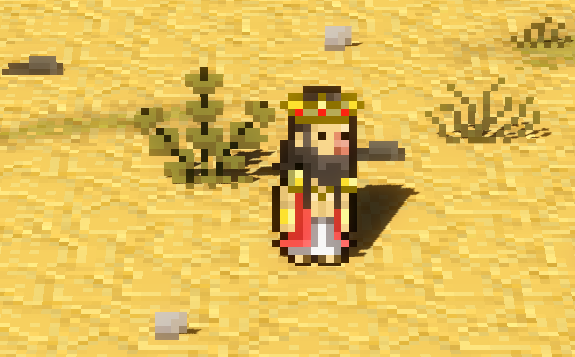 He was also the father of Electra… you know, the one that Jung named the Freudian complex after…
Hipparchia
Hipparchia of Maroneia was a Cynic and one of the most well-known women philosophers from ancient Greece. (Despite not being given top-billing traditionally, there's actually more of them than one might think!) Hipparchia's Hero ability will make enemies drop items, and as she's also a philosopher unit, you'll be able to play as her!
Cynic 4 Life!
Deianira
Deianira – whose name also translates to 'man destroyer' – was the wife of super-famous demi-god, Heracles, and she was said to "drive a chariot and practice the art of war." She sounds like a badass! But also she maybe accidentally killed Heracles by smearing the blood of this centaur dude, Nessus, inside his lion-skin shirt? Oops! Talk about clumsy!
(I guess the centaur's blood was poisonous or toxic??? How was she supposed to know? That's not a reasonable thing for a person to assume!)
So, anyways, inspired by that little "accident", we thought it'd be appropriate if Deianira's Hero ability caused ongoing bleed damage to enemies when they get hit. Kinda like how rogue classes work in some games.
…wait, does this mean we can put rogue-like on the back of the game box now? Wait, we're not going to have a game box, are we? That's not something a digital game can have, right? Can you like, download a game box?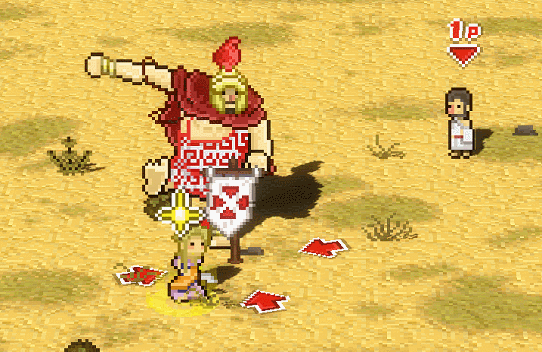 You know, just in case, maybe try not to have Heracles and Deianira in your mob at the same time…
And, THAT'S THEM!
Thanks for coming by and meeting our new Heroes! We'll have a brand new batch next week when we put up Part III of our New Heroes of Okhlos spotlight! See you then! :)