In Jazon and the Dead you start out in a desert, so we had to create whole new environment for that part of the game. Before summer we had a version of the environment that was very rough and didn't live up to the standards that we had in the indoor environments, partly because we rushed the creation to make a deadline and partly because we underestimated the time it would take to develop the look for our outdoor scenes.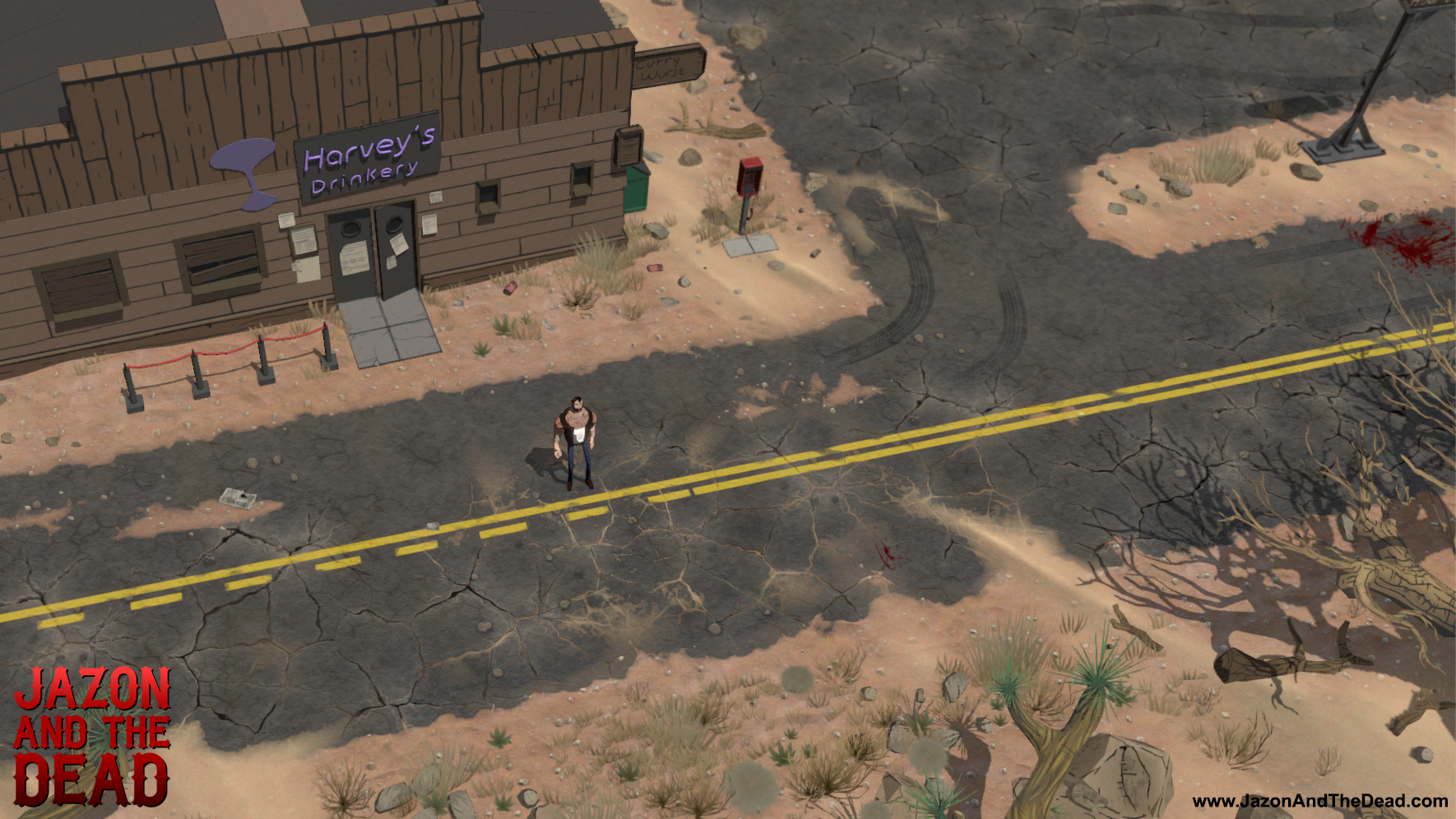 Unity doesn't have a decal system which is so weird because every game could use a decal system. Apparently it's something they didn't add, so we had to find other solutions. We found an asset that does the trick and it works really well. We created a bunch of decals for the environment, that we can use in other environments as well. Earlier we had to placed planes with a texture on them, but decals are so much better. It's easier to place them,they can add to the normal map, they work with transparency and with multiple objects.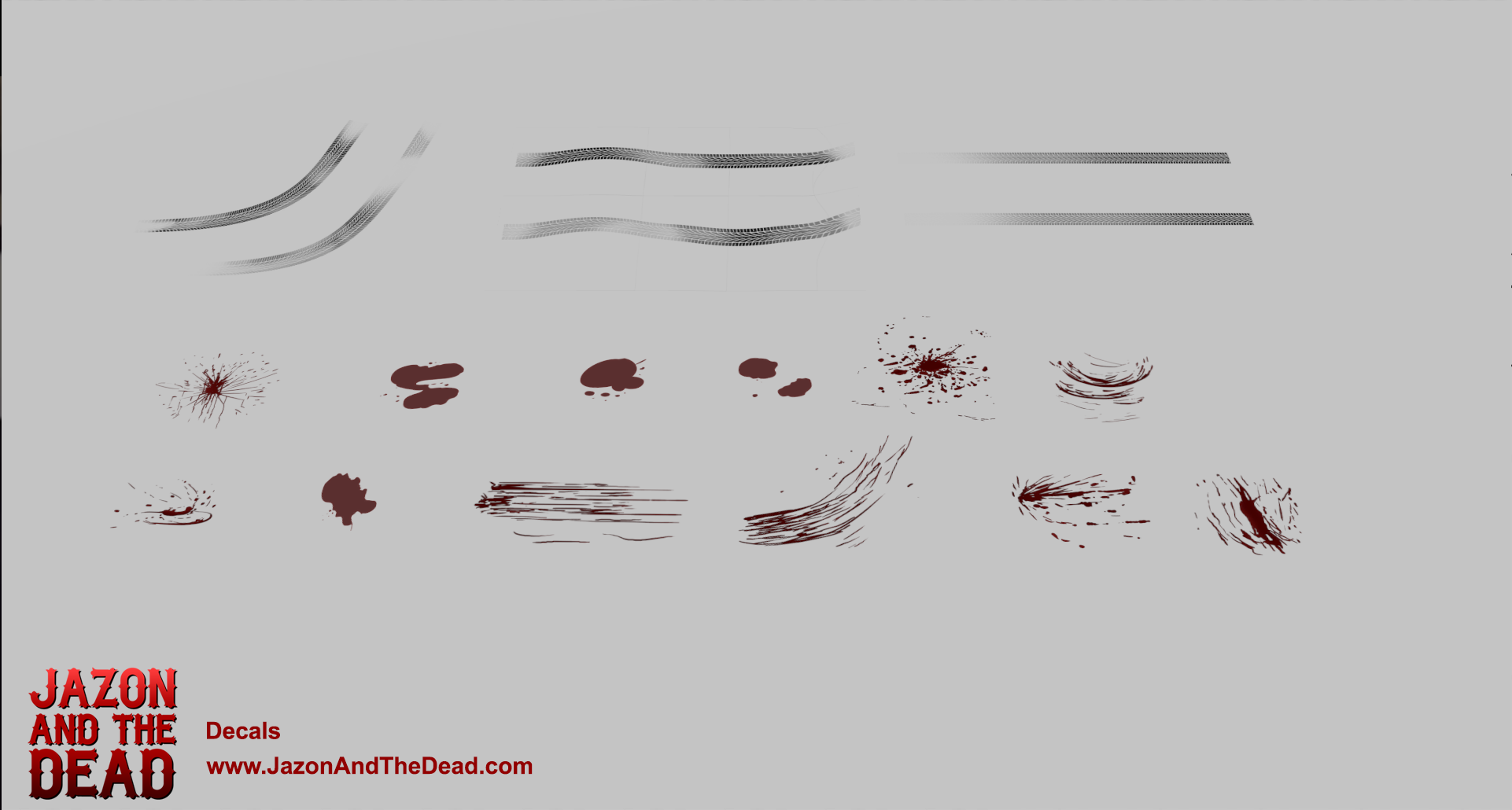 We found a workflow for blending our terrain using heightmaps. That meant that we had to alter our texturing pipeline and use Substance Designer to create all the landscape materials procedurally so that we could output height, normal, specular and diffuse information in an easy manner. It didn't take long getting used to Substance, and before long we figured out how to make textures in the look that we wanted. It gives a better feel for the sand and the ground in general. The sand blends into the cracks of the concrete now, before it was just a fade between the textures. It creates more variety and less repeated patterns. Unity's Terrain doesn't support custom shaders, and it can only fade between textures. So we had to figure out another workflow using plugins from the asset store. We found a tool that we can use to sculpt the mesh (Terrain) so we don't need to open Maya each time. We worked on our toon shader to make it more customizable, we wanted to have more controls over the shadows to convey the strong outdoor light.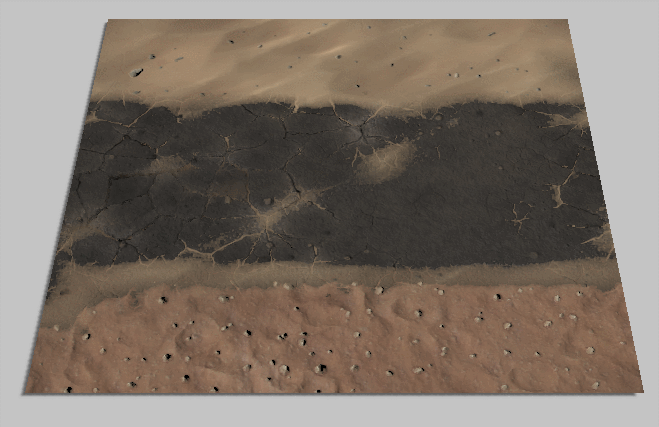 In the environment we added a bunch of props to give it more "life" and believability. Our focus was to create them stylized fitting within our art style but also in a way that would work with an outdoor environment.
We are still working towards a crowdfunding campaign, every bit of feedback we get from you guys are very appreciated. If you haven't signed up to our newsletter yet, then do it here. That's the best way for us to reach you. If you have a friend that might like the game, then we won't stop you from sharing our website with that person.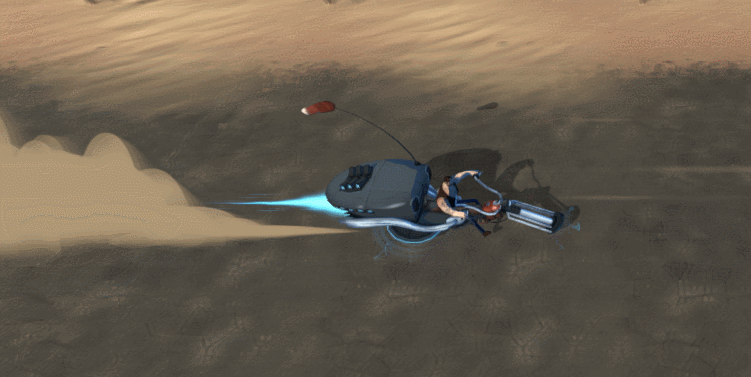 Did you have problems with unity standard assets as well? What do you think about our decals? Any ideas on how to improve these updates? Let us know and write a comment.