Angwus Battle has started as a quick game prototype in Global Game Jam 2016, and it was totally unexpected for us to win the audience award for the best game in our local jam site at IT University of Copenhagen, which is also the institution we are enrolled as students.

The original name of the game was Angwusnasomtaka's Battle. Since the theme of the jam was "ritual", we decided to rely on a mythological theme and in this case, Angwusnasomtaka is one of the chief kachinas (spirit-beings in western Pueblo religious beliefs) and is considered the mother of all the hú (kachina of the hummingbird) and all the kachinas. Even though it is interesting to learn new things about mythology and revolve the story of your game around it, the real success behind Angwus Battle lies in its mechanics.

Surprisingly enough, many people found the controls of our game interesting. Sure, there were players who found it frustrating, given that both navigation and shooting use the same control input. When we describe it, people don't grasp it immediately without playing it. And as we still don't have a public version of the game, here is a schema to depict how the game is played: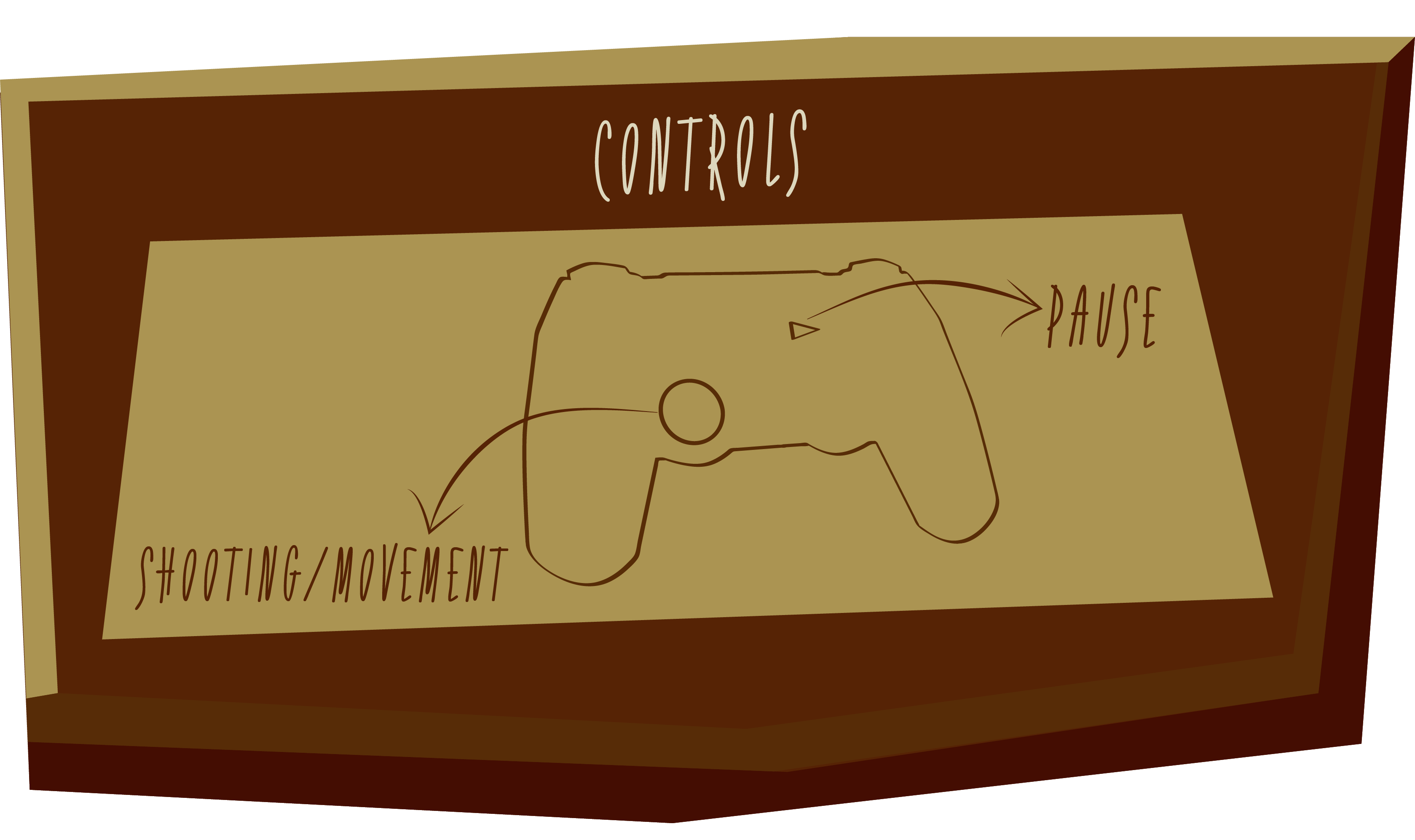 As you can see, controls are fairly simple and straight-forward but it just takes time to get used to it. But after realizing its potential, we decided to move the game forward and develop it furthermore. Although we believe its weird title (that even we as developers can't pronounce) contributed to its initial success, changing the title of the game was inevitable. Otherwise nobody would ever remember it. So now it is simply replaced to "Angwus Battle".

Second change was about the platforms. For game jam, we have only created the game for Mac with PS3 controllers. Now the game can be played both on Windows and Mac. In addition, it fully supports Xbox 360 controller as well as PS3 controller. We want the game to be accessible for everyone (except having a controller is a requirement).

The third change was the audio visual improvements. Having learned from our previous experiences, we first wanted to polish the current version of the game as much as possible to maximise its gameplay experience. Thus we have created animated menus, dynamic water, wiggling environment and additional items to make the game look more alive and lively. We believe these juicy effects contribute a lot for the overall "game feel" and instead of adding more empty levels, it is important to focus on features first.

Lastly, we have created a new gameplay trailer to show the current version of the game:



For now, the game only supports 2-player local multiplayer but in the long run, we are definitely considering 4-player mode and even a single player mode. We have already some nice ideas but if you also do, please share with us. Tawa Tawa Games (yes, that's how we call ourselves, we're leaving its background story to another post) is always open for new feedback and cool suggestions so feel free to reach us.

In the next posts, we'll try to cover some technical aspects of Angwus Battle and share more insights about the development process.

Until then, have fun!