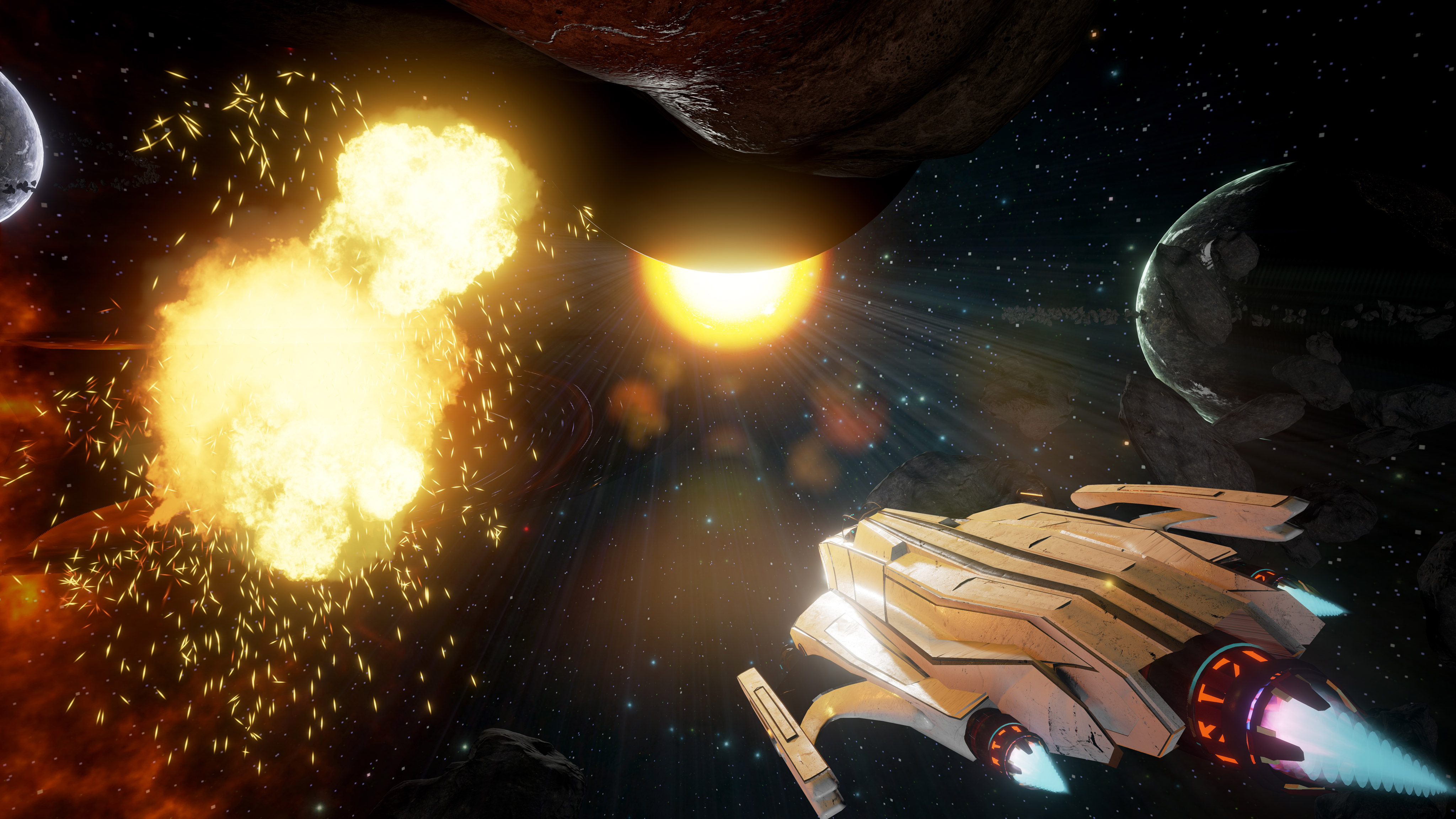 Hi there Evolvation fans! With this post we want to make a few amazing announcements! About Kickstarter, Steam Greenlight, new screenshots and new features!

First of all, the kickstarter page is ready for preview! At this page you can supply us with feedback, new pledge awards ideas or any other thoughts. We will be happy to hear from you!

Second, our Steam Greenlight page is also ready! But this page cannot be previewed. The steam Greenlight will be published together with the kickstarter, and that will be very soon!

Third, we have new screenshots available! The banner of this article is just a preview of the amazing screenshots that are shown on our website. Check out the media section of the website for the new screenshots, we also added these screenshots to this Indie DB page.

Last but not least, we are very busy developing class abilities! Everybody is unique and everybody wants to do something else. With our classes, you are able to choose what you want to do and what you want to be. Each class has its own special ability. Evolvation has classes such as: Highspeed, Fighter, Stealth, Support and Tank. Each class has its own special abilities which provides a dynamic and balanced gameplay.
Highspeed
The ships in this class are extra small, very fast but extra vulnerable. The class ability is a temporary power boost.
Fighter
The fighter is for the soldiers on the front-line. It can afflict high damage, has a proper hull for the defense and has a good speed. An overall good spaceship with balanced properties. The fighter has a temporary attack bonus.
Stealth
The stealth ships are fast, hard to see and are very flexible in maneuverability. This class ability gives the player the power to have a temporary camouflage.
Support
Support ships have average stats. A bit more armor but are perfect for supporting your team. This class has more cargo space for supplies like: rockets, energy capsules, and health packs. Support ships have the ability to drop support packages for their team mates. If a team member picks one up, the supplier of the package receives XP.
Tank
A tank is much slower, has less maneuverability but has a amazing hull which gives the ship a good defense system. This class has the ability to spawn a temporary powershield arround the ship, it increases the defense.
Note: These videos are a preview of the class ability. The classes are still in development stage.

We will keep you up-to-date with our news flashes on our webpage, via our social media (Google+, Facebook, Twitter, linked In and if we release a video YouTube) and/or via our forum of Evolvation (when released).

Feel free to leave comments, feedback, start a discussion and/or leave other thoughts!

Kind regards,

Eric Ruts
On behalf of the HyperReuts Team

PS. The Alpha Trailer is updated and completely re-uploaded. We have fixed a fault form our side: It stated 12 degrees of freedom in movement, now it is 6 degrees of freedom. The Release date is also updated. View our Alpha Trailer here: