I do hope you guys like the new faces that I have been making for the mod. I am trying to create a variety of ethnic groups for the mod so that should give the player more choice on who they want to be. I will still be keeping the native faces in the mod but most units will have their faces changed to these new ones such as the police force having Japanese faces instead of the native medieval ones.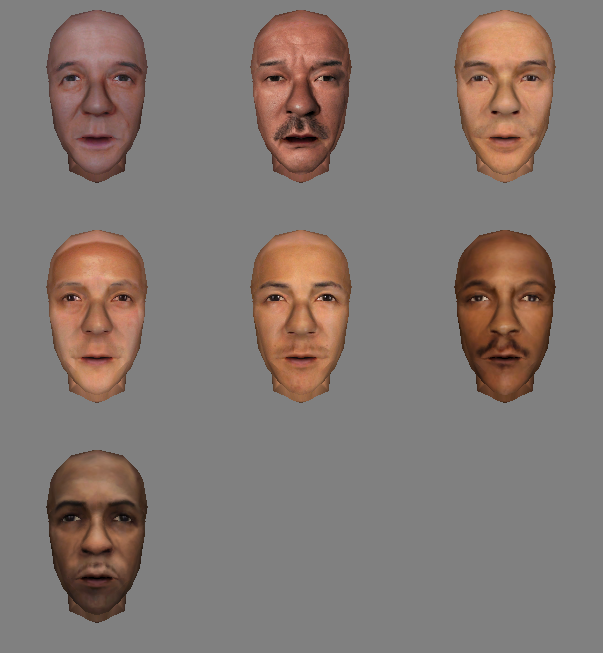 The male faces are pretty straightforward to create but the female ones are harder as the texture placement is different from the male one and the way I placed the texture onto the face doesn't work the way I want to.
Example: The male eyebrow is more or less straight so copying from an image is no problem but the female face textures eyebrow is not straight but more curved on the texture so taking from images is harder as I will probably have to do stuff to get it the way I want to but I don't know how to go about it but I'll figure something out. The eyes are also different from the male as the female one is slanted slightly and copying the part around the eye and placing it on the texture doesn't form up properly so again more work needed to be done.
Also I will start on a tutorial on how to create your own faces soon enough, just want to get some more faces done and then I'll do it. If anyone wants to give any suggestions on what faces you would like then please do so.
Update on Warband
I started applying some stuff to the warband module system a month ago but since I started working on the companion dialogue, new tournament arena and more I stopped porting to the warband module system. I will start again when I have finished working on the M&B version so just hold on for those wanting to play the mod on warband.