The new version of Roadwarden's demo is now available, you can check it out on Steam!
Roadwarden is an illustrated text-based RPG in which you explore and change a hostile, grim realm.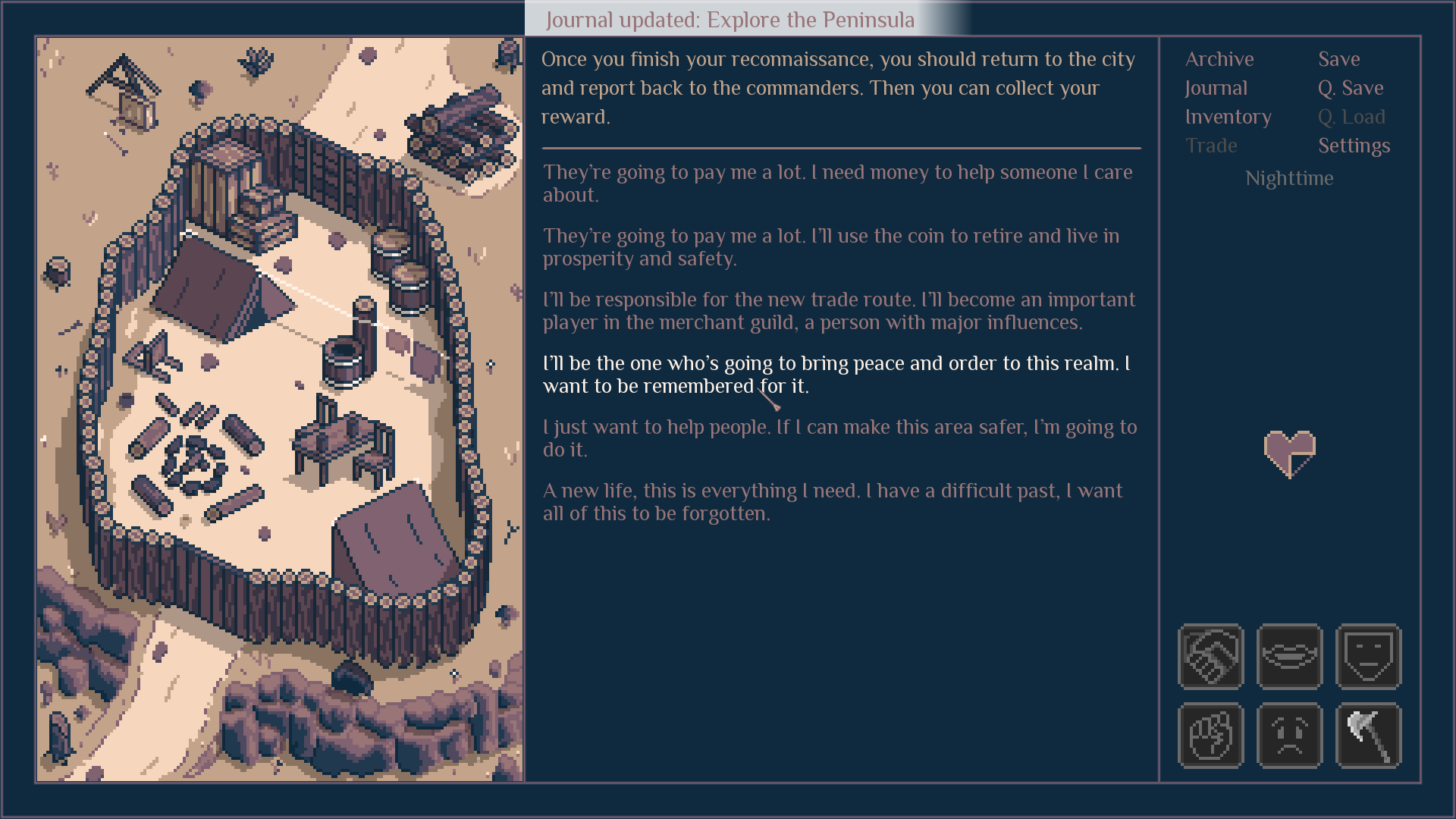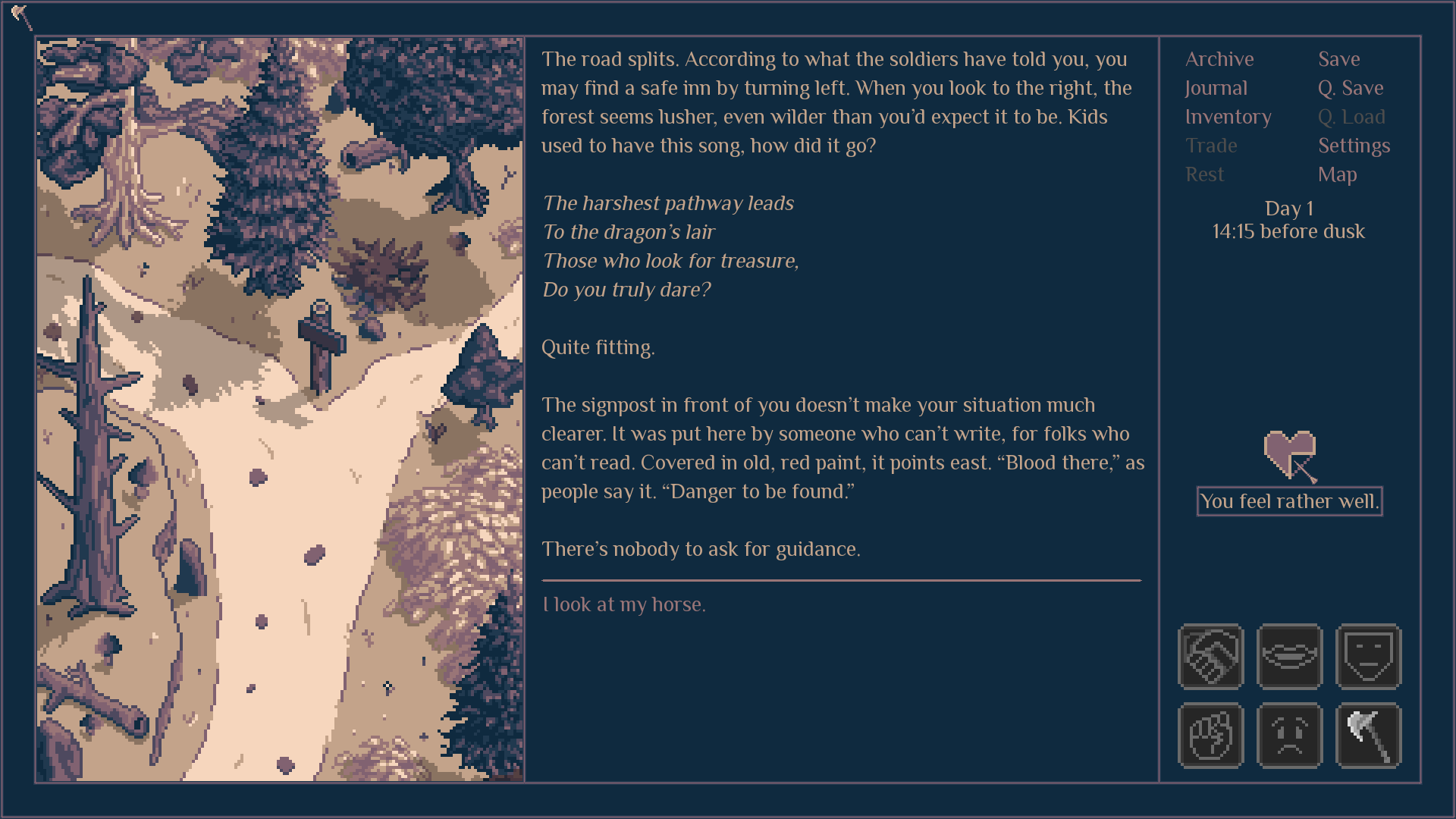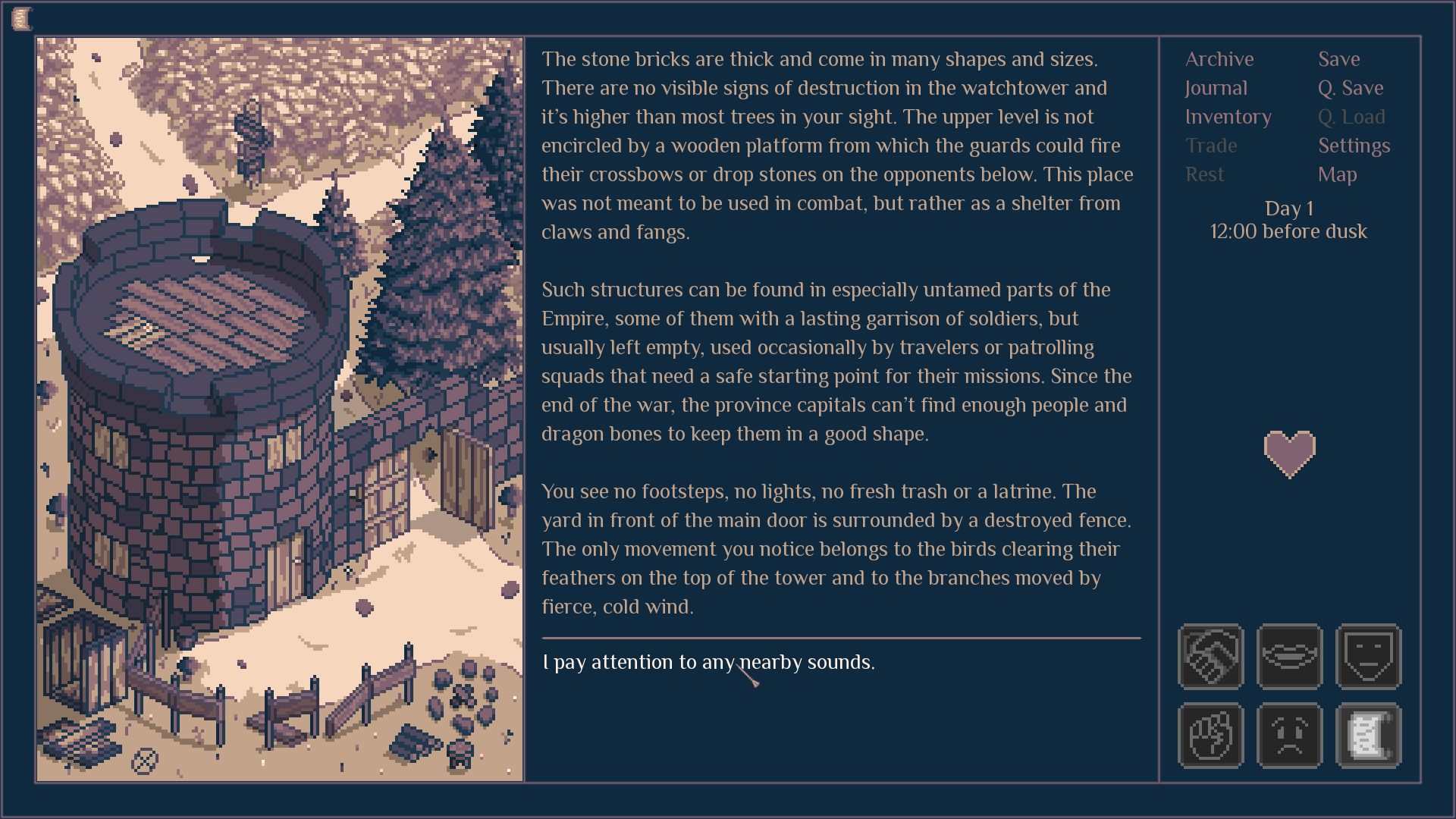 The list of updates would be quite lengthy, though many details are already presented in the game's IndieDB devlog. Better UI, visuals, narration, dialogue choices, music, the font, worldbuilding... The game has grown quite a lot and now I can share with you a build that truly demonstrates how the game is meant to run once it's finished.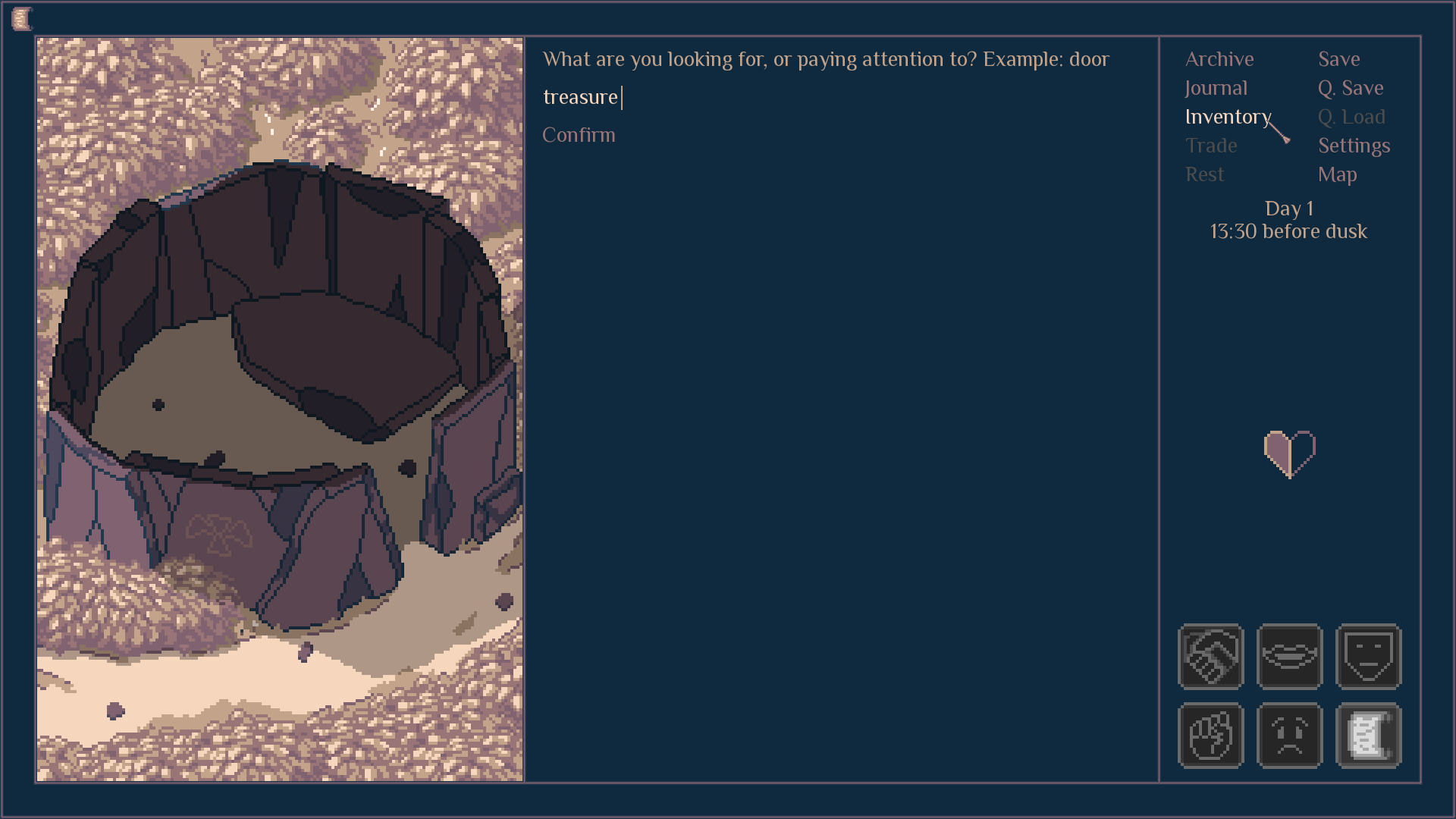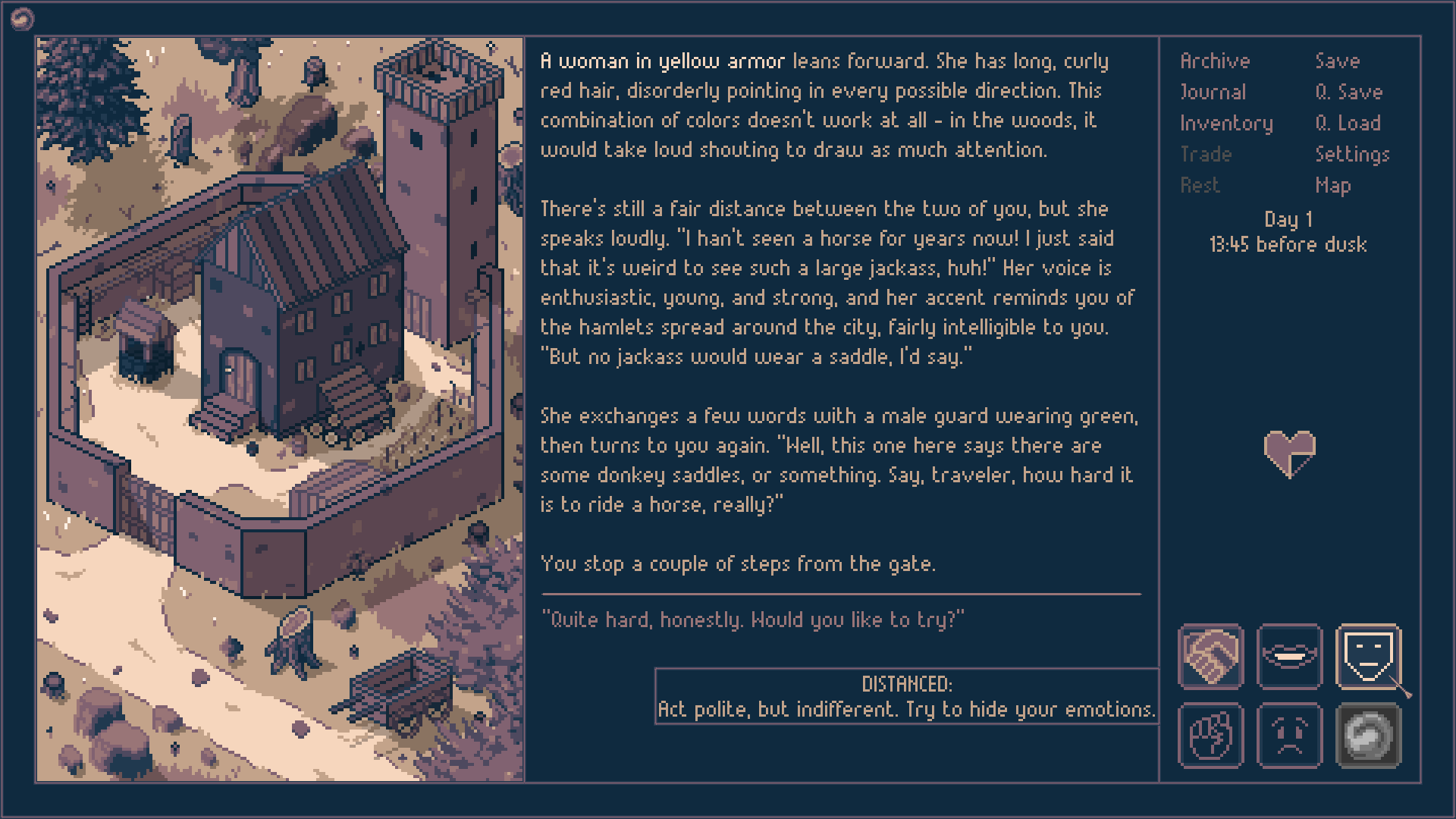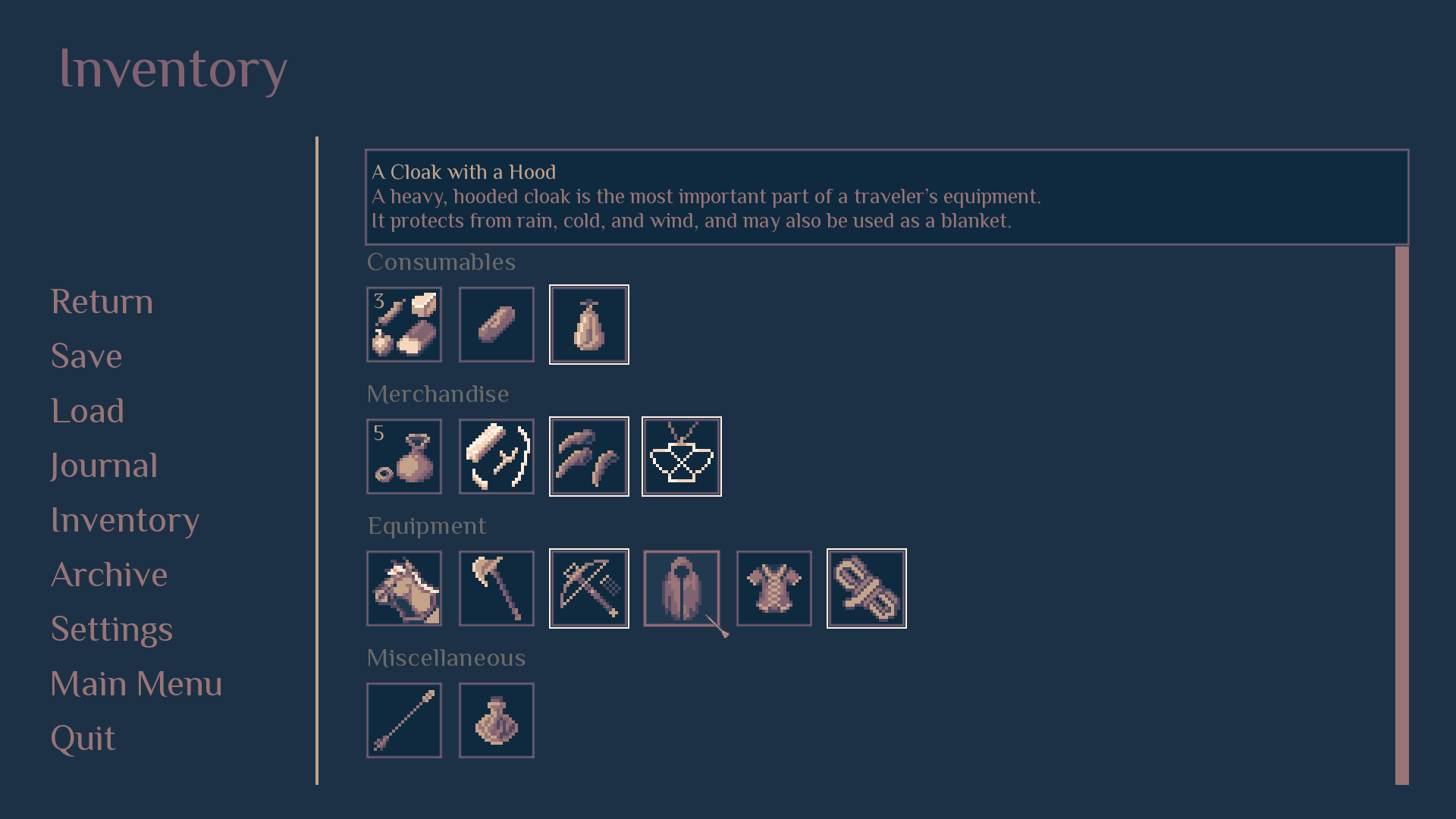 Obviously, Roadwarden is not for everyone, but I think it's getting to a very promising point of succeeding at what it attempts to do. I'll be honored to see your feedback!