Hi everyone!
Today we'll have a look at some of the characters you'll lead in Esperia ~ Uprising of the Scarlet Witch ~! We're still live in Kickstarter, we've reached 100% funding already and aiming for stretch goals!
During her escape and her fight against the Kingdom, Diana, the second princess, will meet dozens of unique characters that will join her!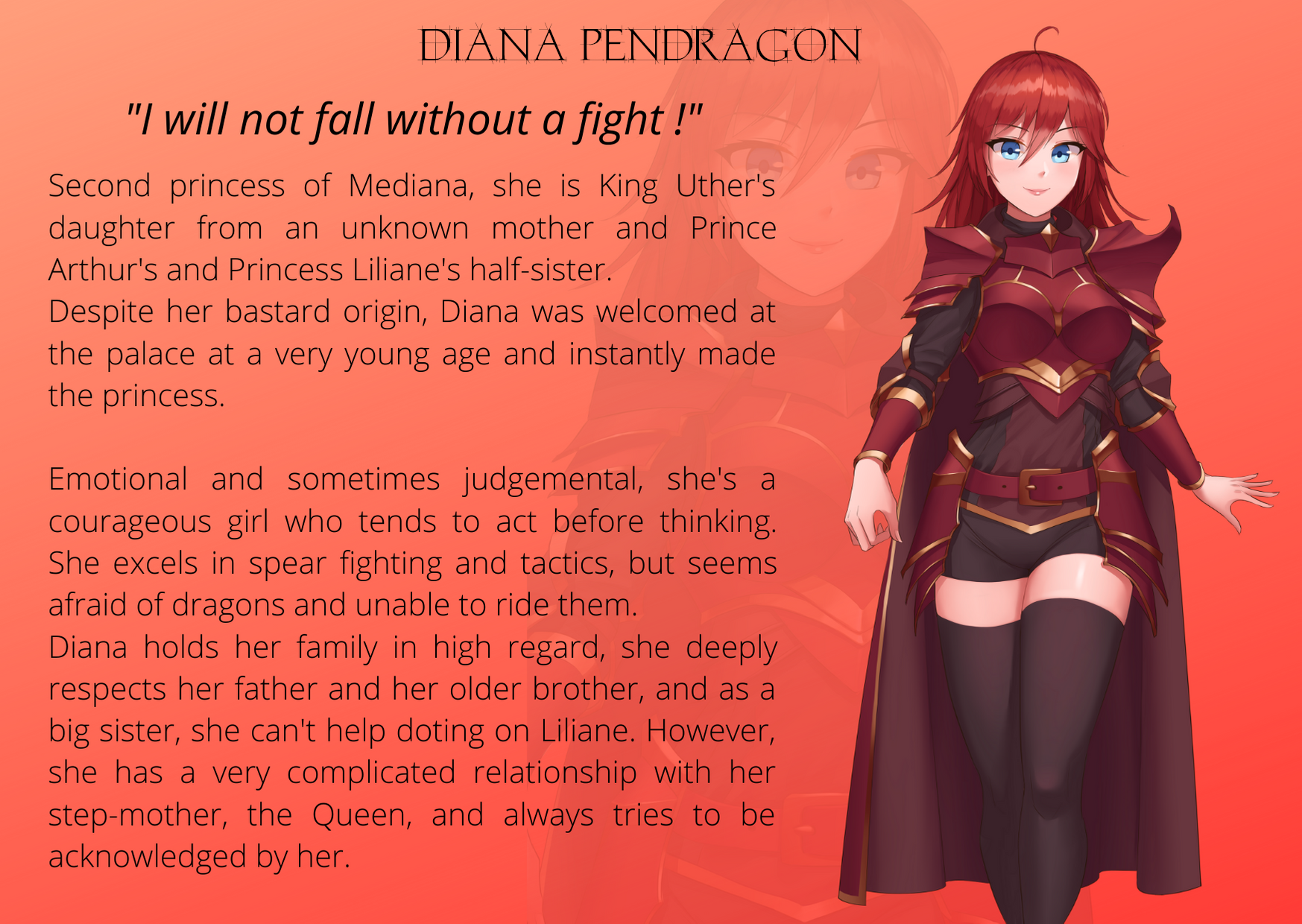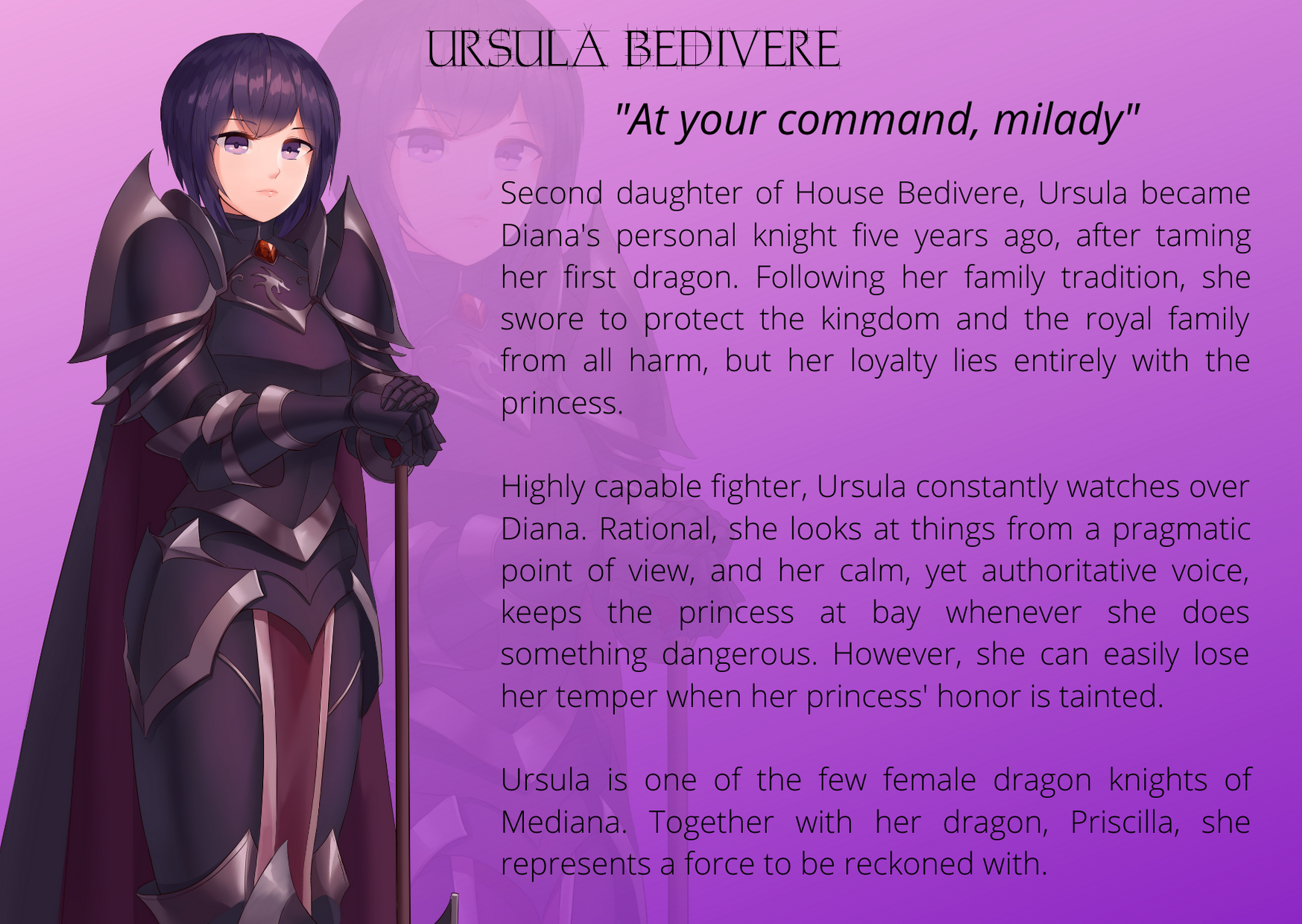 Diana and Ursula have a very strong bond, one that goes beyond loyalty...
For the record, Diana is a spear user!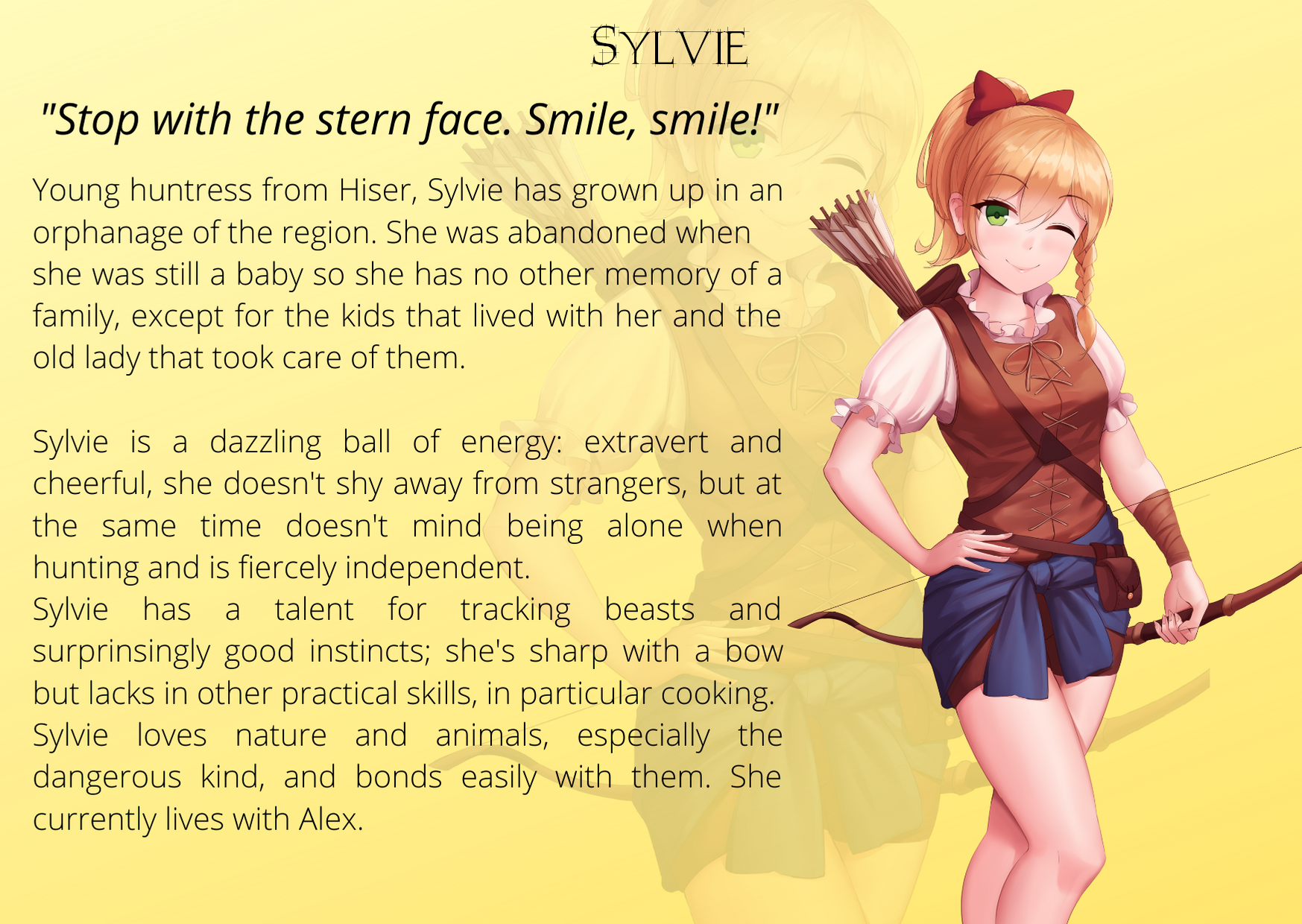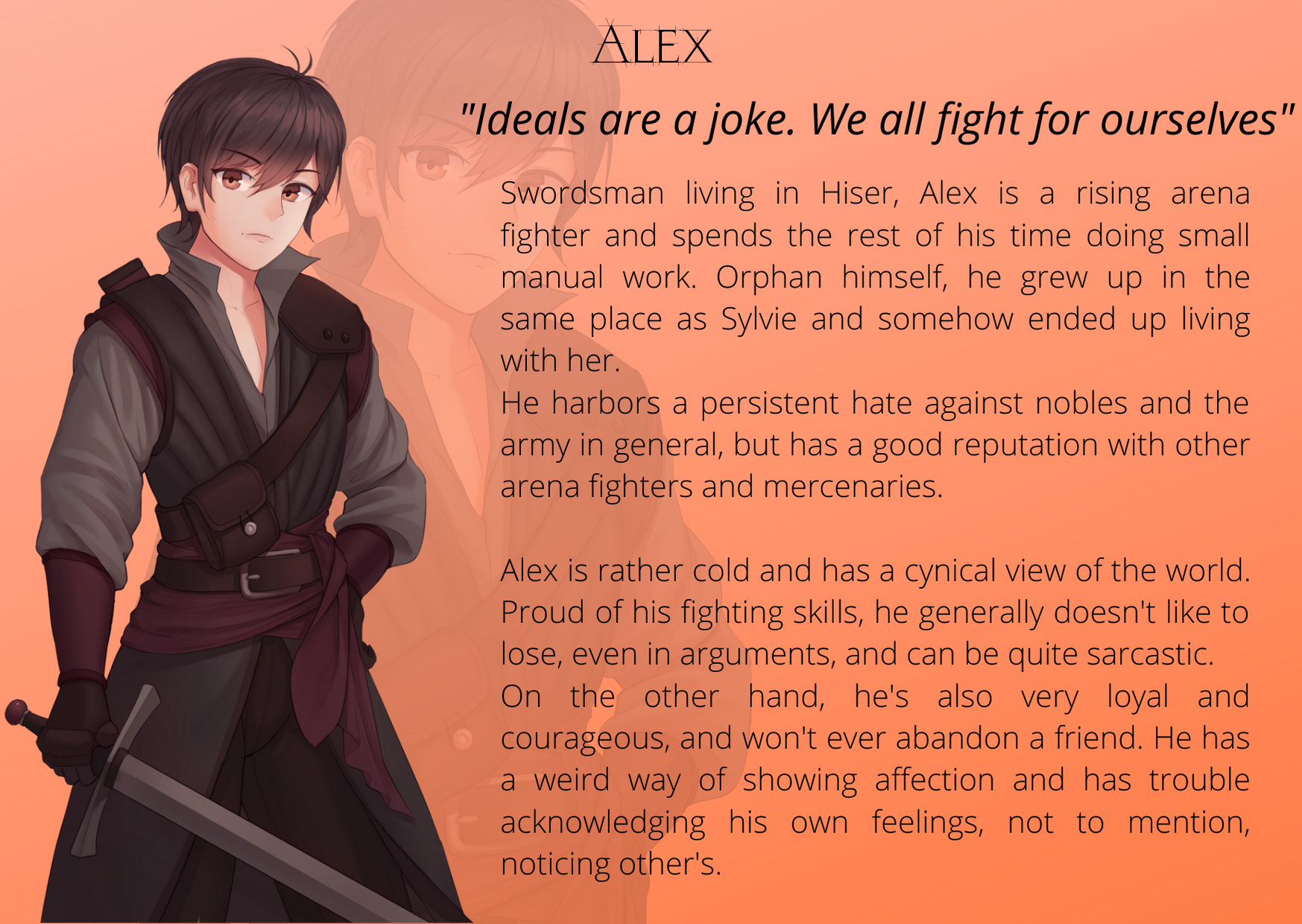 Sylvie and Alex are the first people Diana will meet in her journey, and despite their difference, the four of them will soon look toward the same future.
In Esperia, characters evolve through battles and story. They can develop relationships and love another, but they can also die in the fight, and lose a loved one... Lead them carefully in battle to reach the best ending!
With best witches,
Alice