Hear me, adventurers!
February is over, March and Spring are coming soo to our lands. Hear me adventurers and listen closely.
Our country has never been so rich and a lot of new people, building improvement, pieces of armor can be seen all around Cincerstone and in the countryside.
If you cannot wait to see it, you may go to the end of the post and check the teaser and if you are new to Fioresia, please wishlist us on Steam.
Didi you know you can to receive News directly in your cozy house, sent by homing pigeon? Fill the Form
3D Artist - Master Builder
The capital Cinderstone is finally ready and finished, textured, and animated! All interiors are ready and just waiting to be explored by you! The castle "Geraintor" is also ready to be conquered! Work of the Forest and Will-o-Wisp Woods has also begun!
2D Artist - 2D Animator - Artworks School
We've completed tons of new animations and tons of new weapons! We are doing some minor tweaks and will soon be working on new monsters!
Programmer - Governor's Office
The first iteration of the caravan system and castle conquest is ready. We are working to prepare the build-on steam for a small group of scouts to test the new version!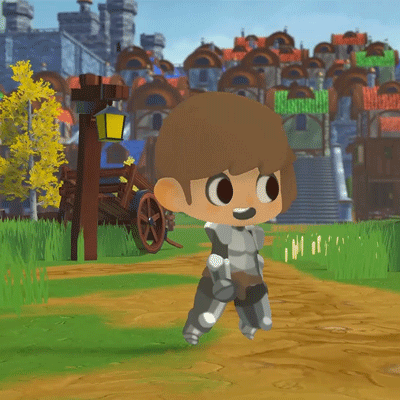 Writer - Minstrel Theatre
The second chapter of the main story is over! Description of missions, dialogues, objectives, description of locations, monsters, and NPC! Now we take a little break from the main story and start integrating a couple of side missions.
Here is what you were looking for my friend... the new teaser: