Hi rushers,
We released a new version, with two big new features, a character Rose and the necromancer. Here some explanations and details about it!
Rose, the herbalist: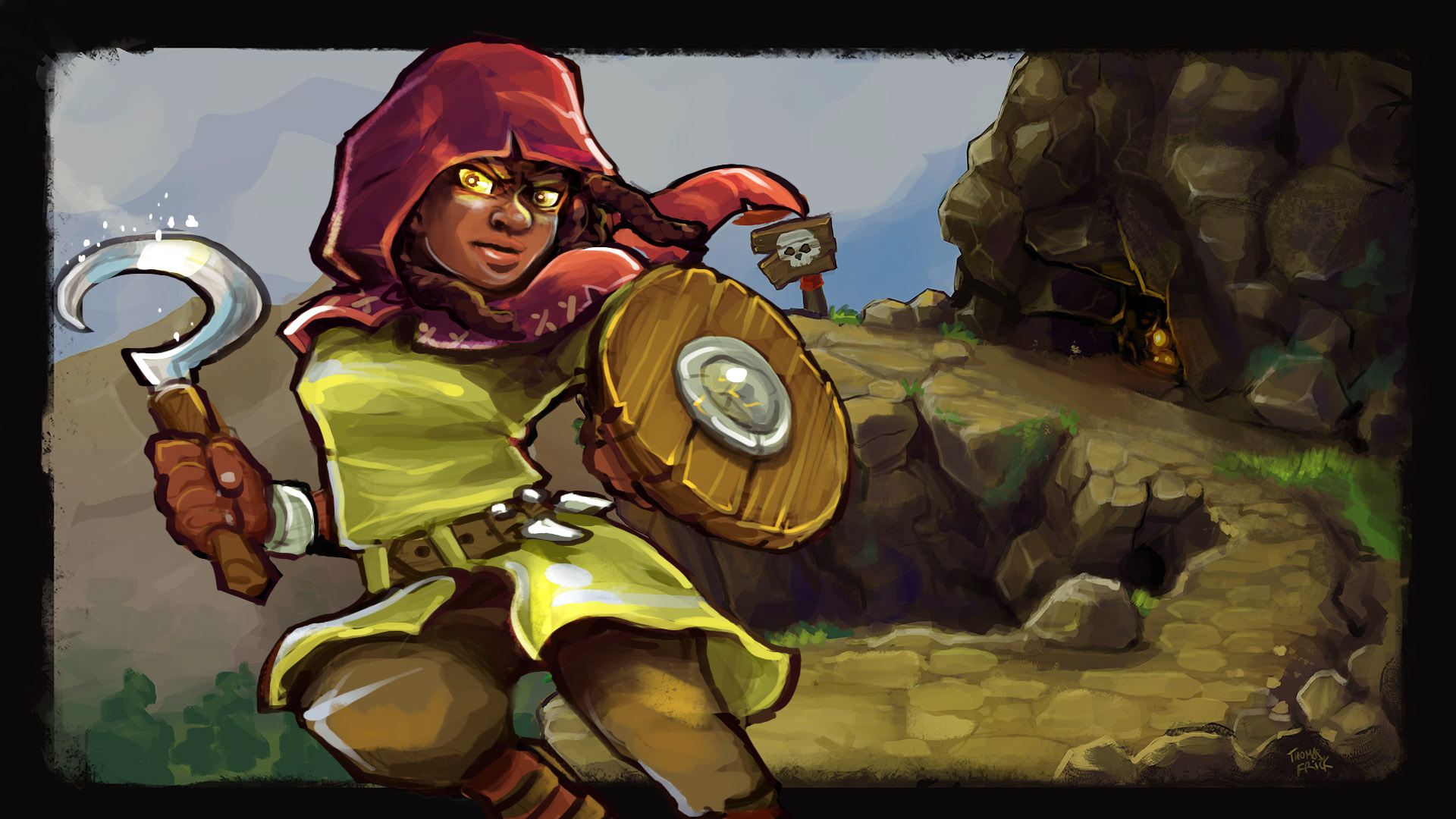 She is a polyvalent character, with heal for your team and some DoT for ennemis! You can find her in the mountain (act 2).
Litte preview of her fighting and explorations skills: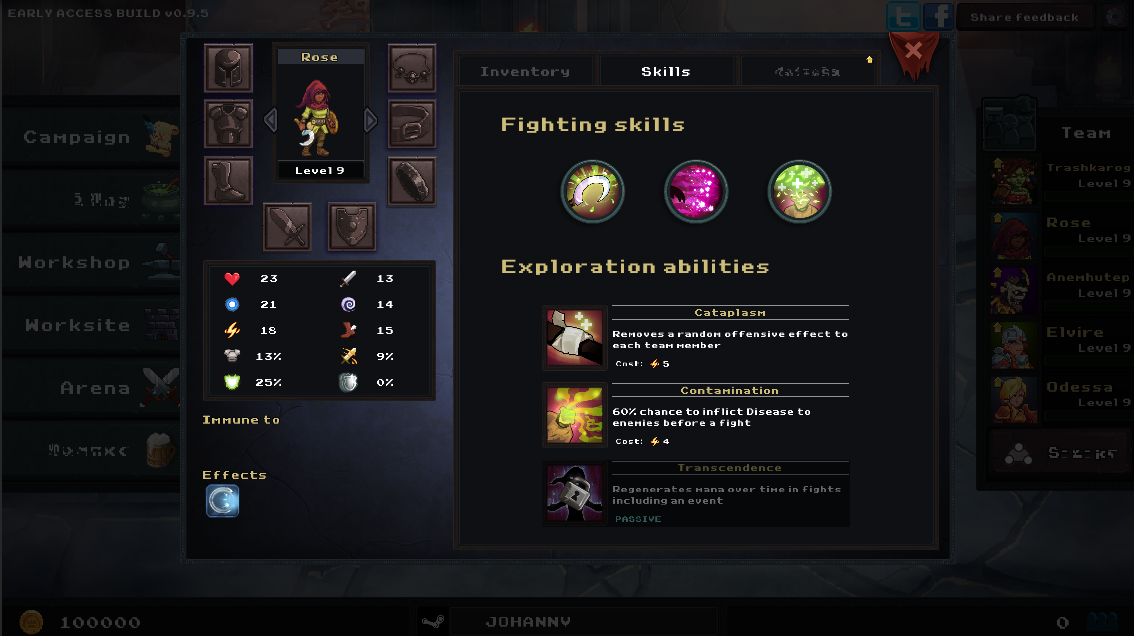 Her fighting abilities:
Imbued sickle

:

Slices the target with a magical imbued sickle
Infection

:

Spreads spores

on

an opponent line that can inflict Disease (dmg / turn + increase other DoT damage)
Medicinal herbs:

Throws a handful of herbs

on

an ally to heal him over time
Litte preview of her talents tree: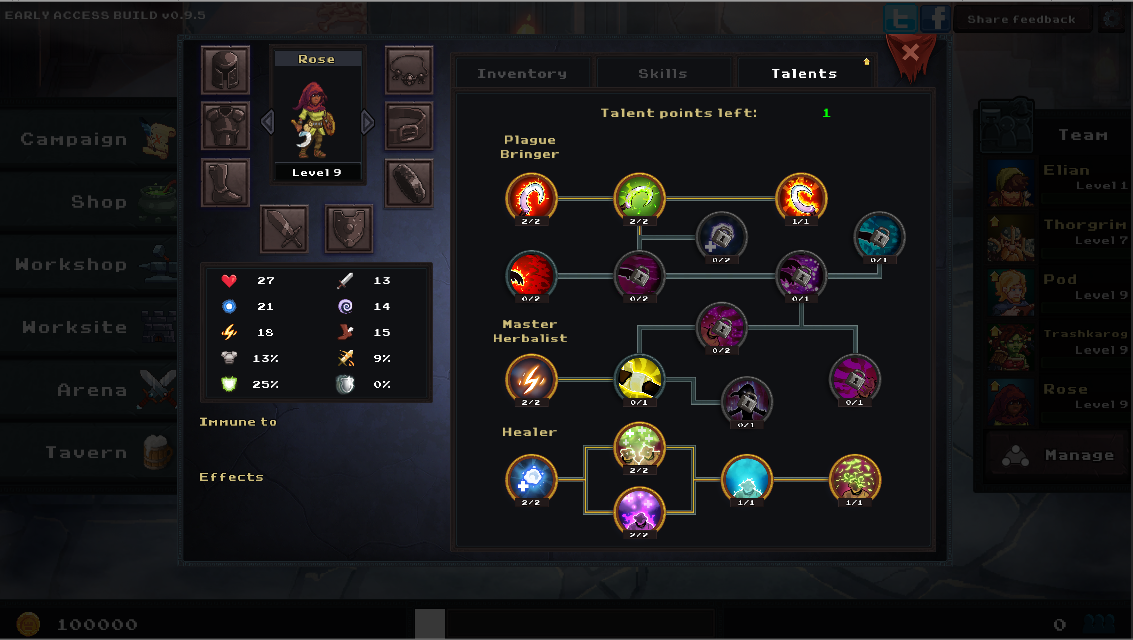 The new monster: Necromancer.
His abilities:
inflict poison
he can heal an ally
passive: has a spiked protection
Few sprites: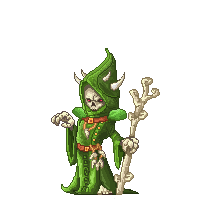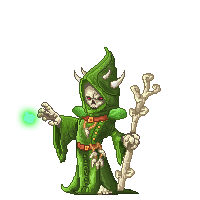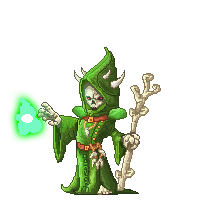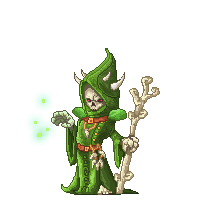 A little situation in fight: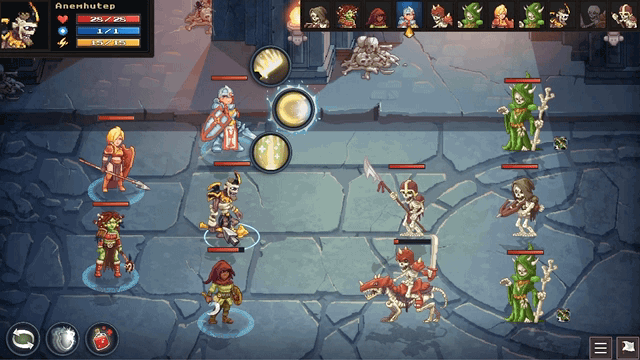 That's all for this week! I'll see you next update (probably after the gamescom)
-Johann