NEON Ultra is Greenlit!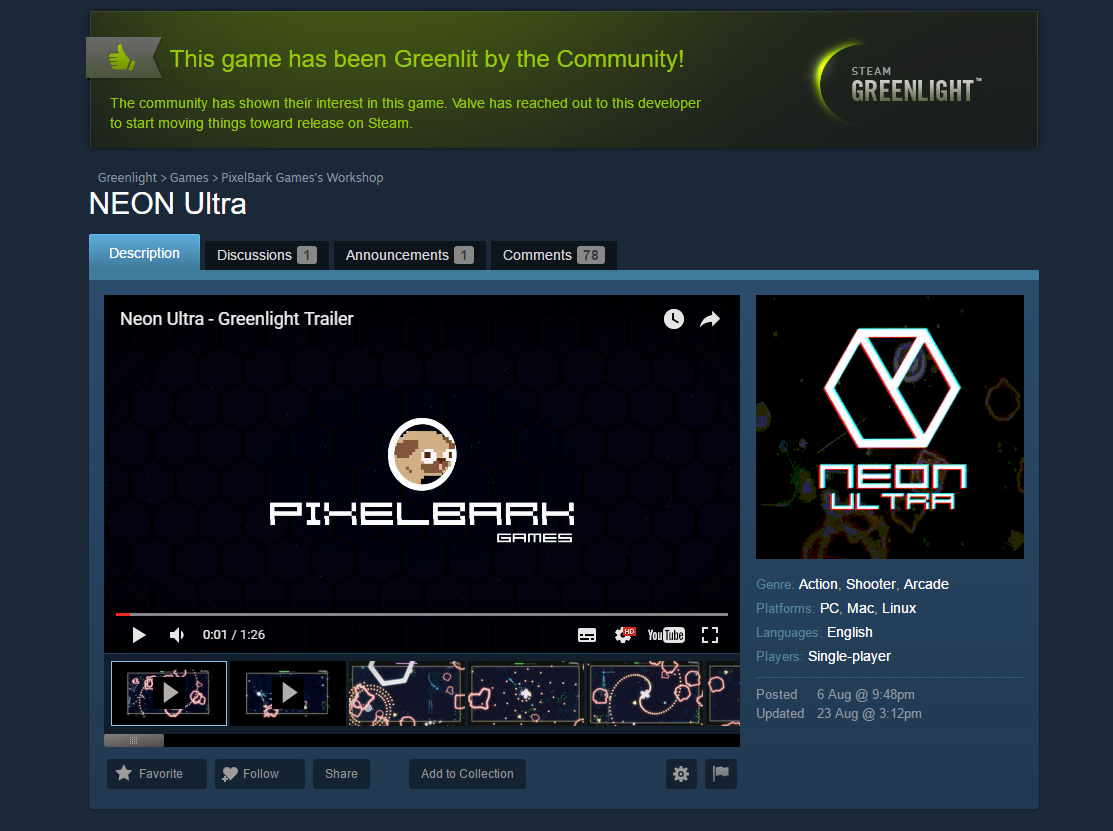 Thank you to everybody that voted and provided your support throughout the process! I'm still hard at work putting the finishing touches on the game play, and will be implementing Steamworks features like Leaderboards and Achievements before release.
Today I have released BETA 3 to friends and family for testing, which contains lots of bug fixes, visual, and game play improvements.
This also means a new game play video has been posted to YouTube for you to check out!
If you'd like to know more about NEON Ultra you can check out the greenlight page at: Steamcommunity.com and follow me on Twitter at @pixelbarkgames and @amywrdn for frequent development updates.
Again, thank you so much to everyone who offered their support through the greenlight process!