I am going to be officially rescheduling the release of Neofeud to "TBA" given my present situation with angel-investors flocking in to help fund the project. My Neofeudal patrons have enabled an extension of development beyond March 2016, and so I will be increasing not only the total length of the game, but the completeness and buglessness, and general goodness of Neofeud with the added time.

At 1366x768 resolution, everything takes at least twice as long to build, but hopefully, the end-product will be exponentially as epic, in that Silver-Screen sense. Not to blow my own golden trumpet but I think Neofeud does have that Star Wars / Blade Runner "We have never scene this before" edge to it, coupled with a Breaking-Bad kick-to-the-head storyline, and I think it needs that extra hundreds, thousand hours of love to reach its full potential.

Go big or go home!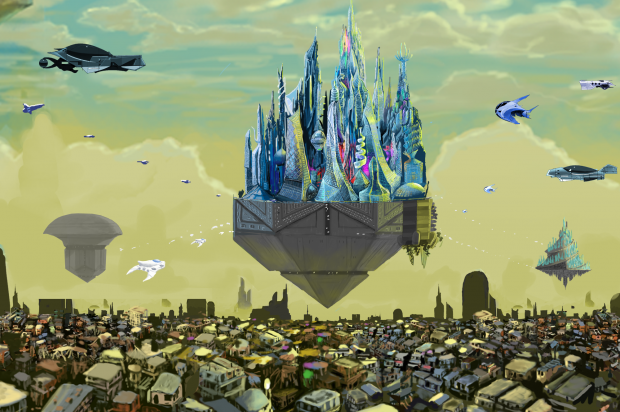 This is what "Making America Great Again" looks like.
Another bonus to the dev cycle extension - Space/Time travel itself will be included as a game mechanic in Neofeud!
"Sybil was the highborn pull. Accounts in every timezone, tweak LIBOR with a text, like a digital Midas touch. She'd fronted the cash, acquired the spacecraft, and puppeted multiple strata of government to modify industrial zoning codes just for our mission. Manic Pixie cut raging against daddy's neofeudal-corporate quantech gown -- Millenial via Old Money. She was also the only human among us, besides me."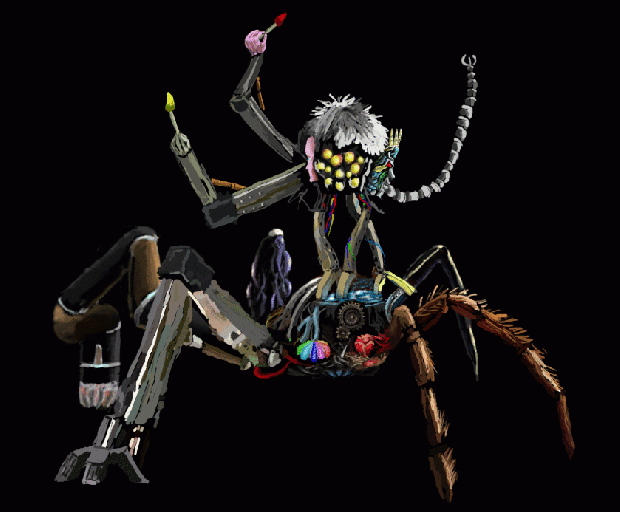 "The philosopher Jean Beaudrillard once said, 'The sad thing about artificial intelligence is that it lacks artifice, and therefore intelligence'. I was the prototype of the artist."
The above animation alone took... Major Time. Like "I need a Flux Capacitor ASAP" kind of time. But now, time I have!
In addition, I have recently run into an extremely fortuitous employment opportunity as a co-author / ghostwriter (official job title in flux), for a potential science fiction novel. This will also help with the need to hard-terminate the dev cycle on Neofeud and ship the game in March, covered in e-Duct Tape and crawling with more bugs than Mr. Boogie Woogie from Nightmare Before Christmas. It's my brain-baby, and I hate to induce labor in the early 3rd trimester because electric / WiFi bills, and because Uber don't cut it.
Even if this new freelance wordsmith job saps eight hours of my daily brain cycles, it could potentially allow indefinite extension of the game dev time as the regular G-Man programmer or bank quant or Walter White-esque High School Math teacher job I would've had to begrudgingly sentence myself to might not be necessary for the forseable future. F*** dayjobs, beotch, I'm straight breaking bad, breaking literary sci-fi bad, in my underwear. It's my empire! I Am The One Who Types!