Hello adventurers!
First, Mystic Hammer is now 40% off for this week! Come check it out! If you are a fan of Plants vs Zombies but also love RPGs and crafting: This might be your jam!
Second, Mystic Hammer development moves on even post-launch with free updates coming soon(ish). Here is a peek of what I'm working on. It's a rough draft, but here is the idea:

Hammer Skills (Talents) - When you level up, you gain skill points to put in your hammer. The base level of each ability has ten points. Each point will increase Direct dmg, Damage Over Time (DoT), Healing, or Healing Over Time (HoT) depending on what kind of skill it is. The fun happens when you max out at ten points. You will unlock the skill's "Mastery".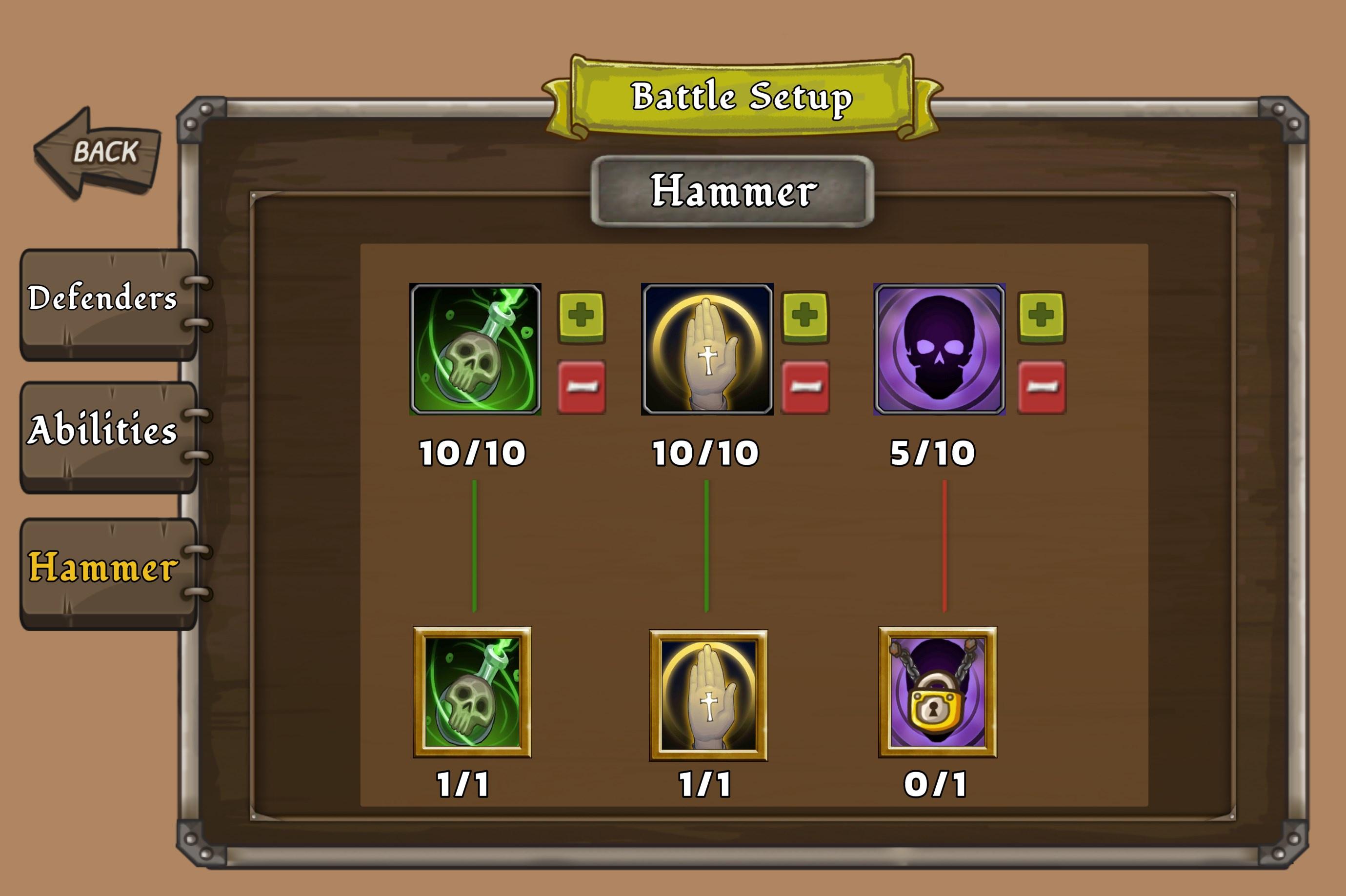 Mastery is where it will get interesting. Tired of casting poison multiple times on the field of battle? Be a master of poisons and inflict all five stacks of poison at once! Tired of your super tanky high-level paladins getting healed for a static amount? Healing mastery will convert HP healed to % of Max HP healed. This means higher level tower runs so you can start scaling!

Look for this update soon(ish)! Enjoy the game and thanks so much for the feedback. Tell your friends!
Also, the video from MrJuiceBags on Youtube playing Mystic Hammer just got over a thousand views! Check it out!
For those of you who have missed patch 1.3, I added better scaling for tower difficulty. Here is a screenshot of how crazy it can get when spawn rate starts picking up dynamically!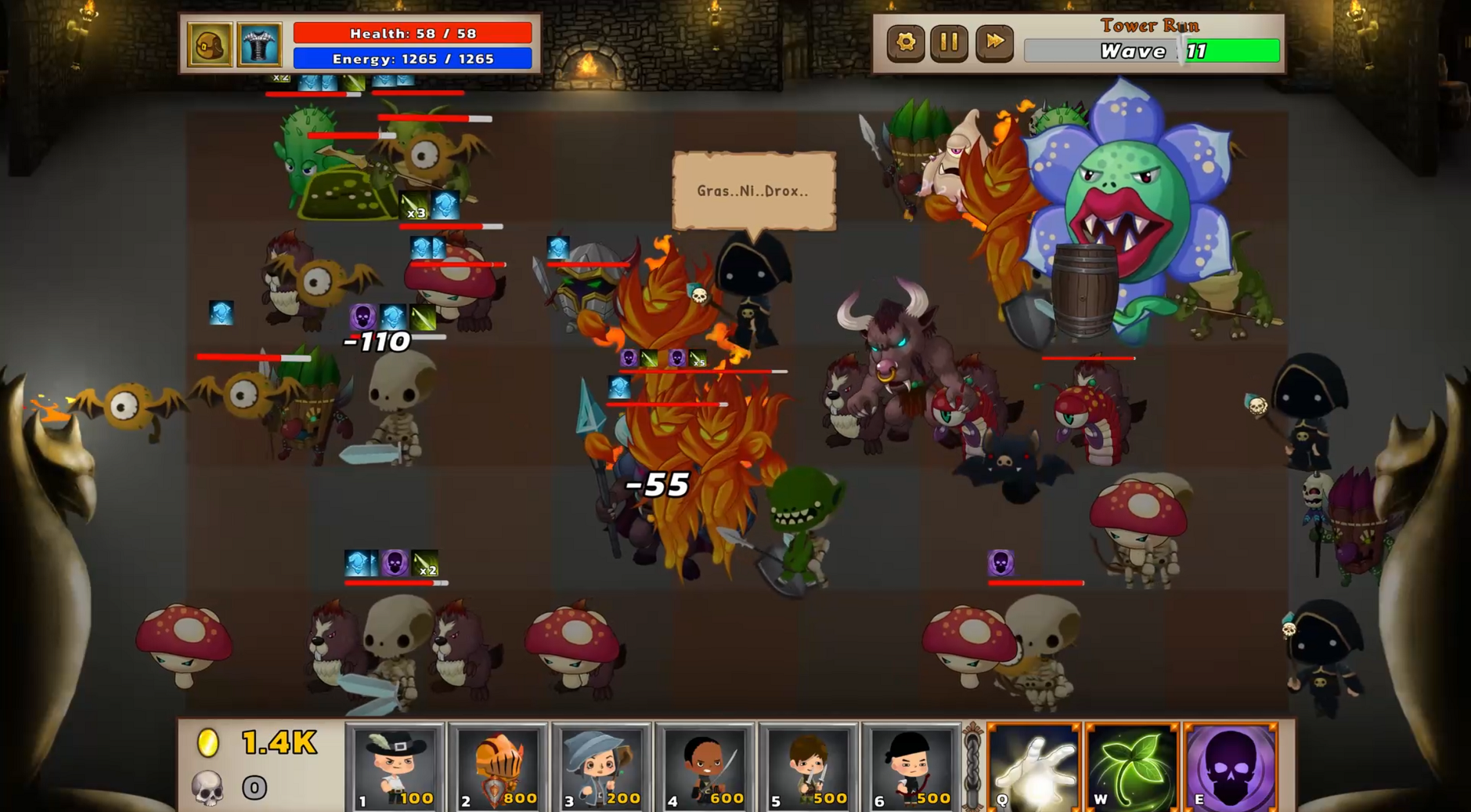 Not to mention, teleporting ninjas have gone crazy! There was a rework in which they became much easier to use. You can now select their portals and upgrade them even if they are in the middle of teleporting to the opponent's face!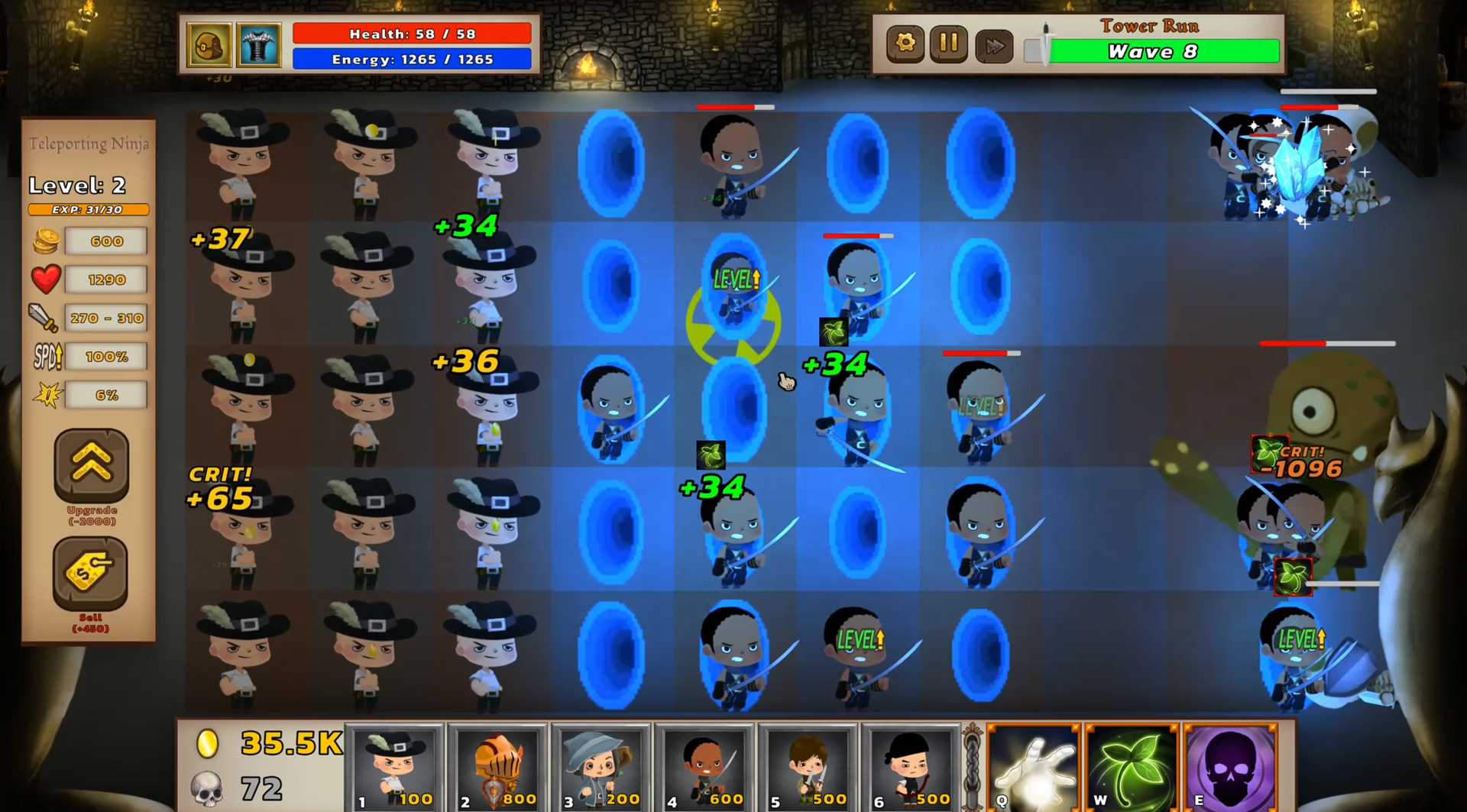 On a more personal note:
I'd like to close with a little video I made about PozziSoft's next journey. The venture into 3D!
There will be some really cool things I will share in 2021, so follow along (@PozziSoft on Twitter).