Hello there, Companions!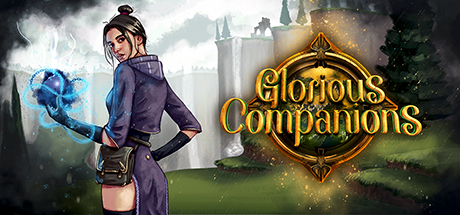 This time we've prepared something for you that we actually thought will take us a few more months to roll out - online multiplayer! Coupled with it, we have also implemented the Battlecrew Builder and the Custom Battle mode where you'll be able to play out various scenarios against AI, another local player (in a hot-seat mode) or via the online multiplayer.
---
You can buy the Early Access version of Glorious Companions on Steam:
Along with our grand update, we've got a brand new trailer video and a new Steam banner art. Let us know what you think of them!

Thanks to the new game mode and the battlecrew management options, we'll also be able to focus more on the game's balance and we'll gladly welcome any suggestions on this from the community.

Bear in mind that it's merely the first iteration of the online functionality, so there might be some issues and lacking features here and there. We'd love to hear your feedback on how the multiplayer mode works, along with reports of any bugs or odd situations you've encountered during your playthroughs.You can either post those on the Steam forums or on our Discord server[discord.gg].

So, without further ado, let's get to the changes in the game's newest version.

Battlecrew Builder - experiment with various combinations freely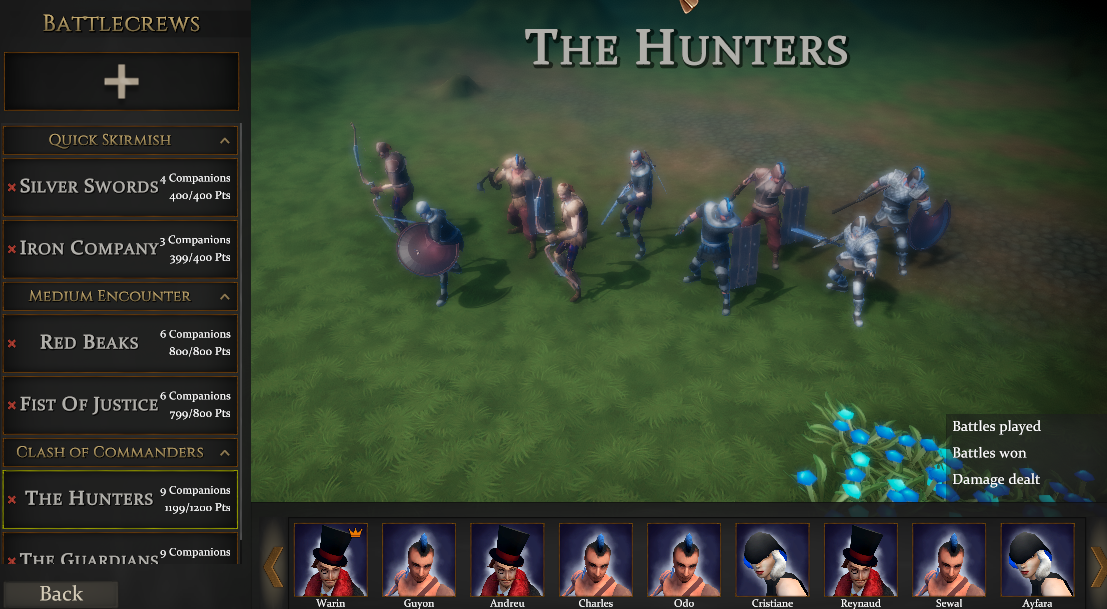 You'll be able to prepare pre-set battle groups of custom units for various Custom Battle tiers. Each unit will have a pool of Learning Points (as if it were level 10) to spend on attribute upgrades and unlocking special abilities. All the skill upgrades, equipment elements and learned abilities add up to a total Battlepoints cost of the unit along with its base cost depending on the archetype tier (Baron is worth more points than a mere Trapper).

With your battlecrew setups you'll have to fit into a chosen battle tier criteria. Those go as follows (they might be changed based on playtests though):
Quick Skirmish (400 Bpts max)
Medium Encounter ( 800 Bpts max)
Clash of Commanders (1200 Bpts max)

In the future we'll add an option to import battlecrews from your Campaign mode save files.

Custom Battle mode - play vs AI, in old-school Hot-Seat or in the Online Multiplayer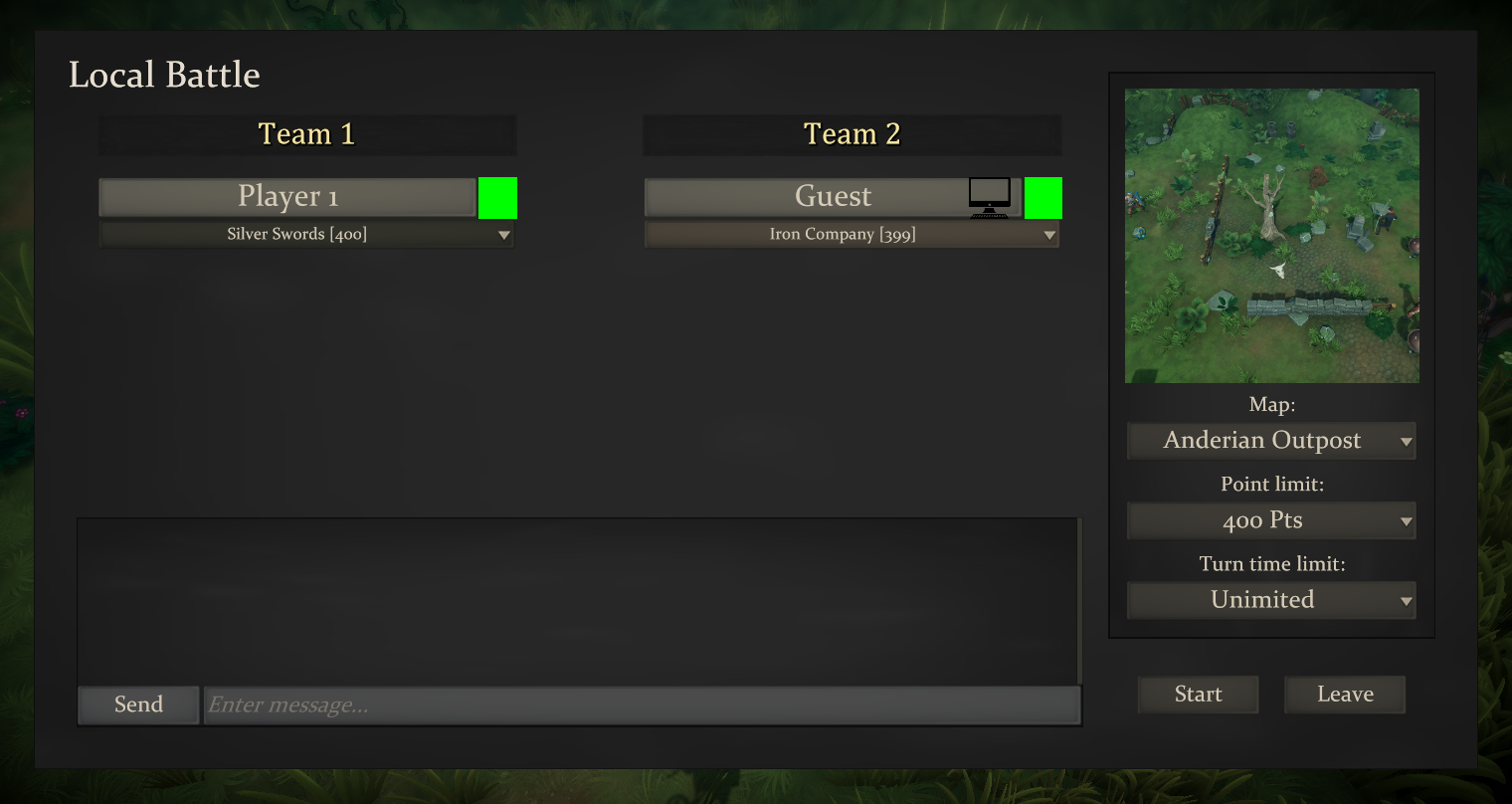 Custom Battles will feature the option to play versus the AI, a hot-seated opponent as well as your friend in an Online Multiplayer match through Steam. When creating a Custom Battle match you'll be able to pick a time per turn limit, battle tier, map as well as map seed.

Procedurally generated battlefields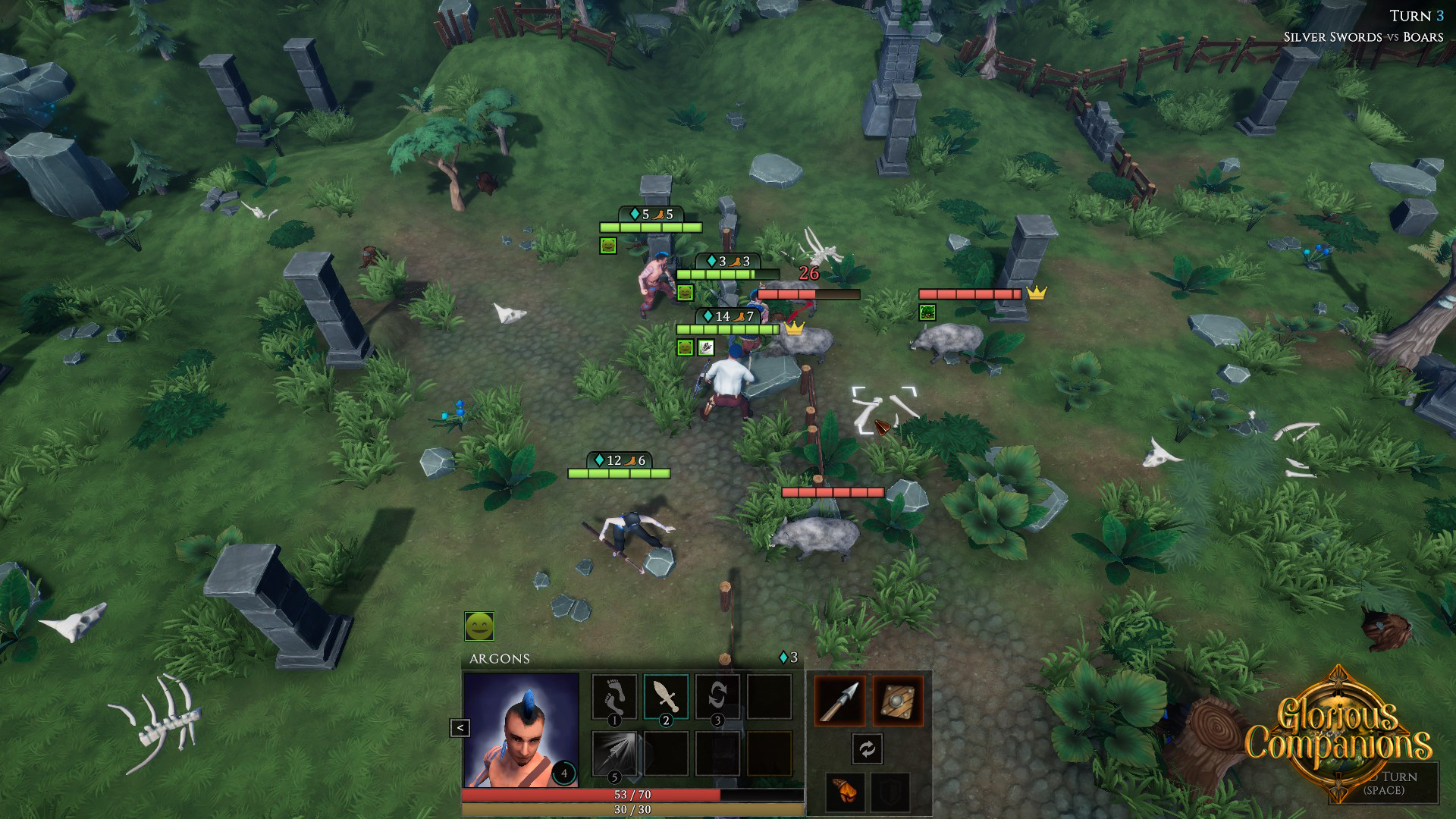 We're also working on a solution that should make the maps feel less same'y! We've created a tool that allows us to design a number of different obstacle layouts (so that they make sense tactics wise) and bundled it together with a new vegetation system that should a) improve rendering performance in battles b) randomize all the vegetation and background objects based on the seed value. In the future we'll experiment with modifying the terrain mesh as well and make the battlefields resemble the part of the world map where the battle actually takes place.

Diplomacy Panel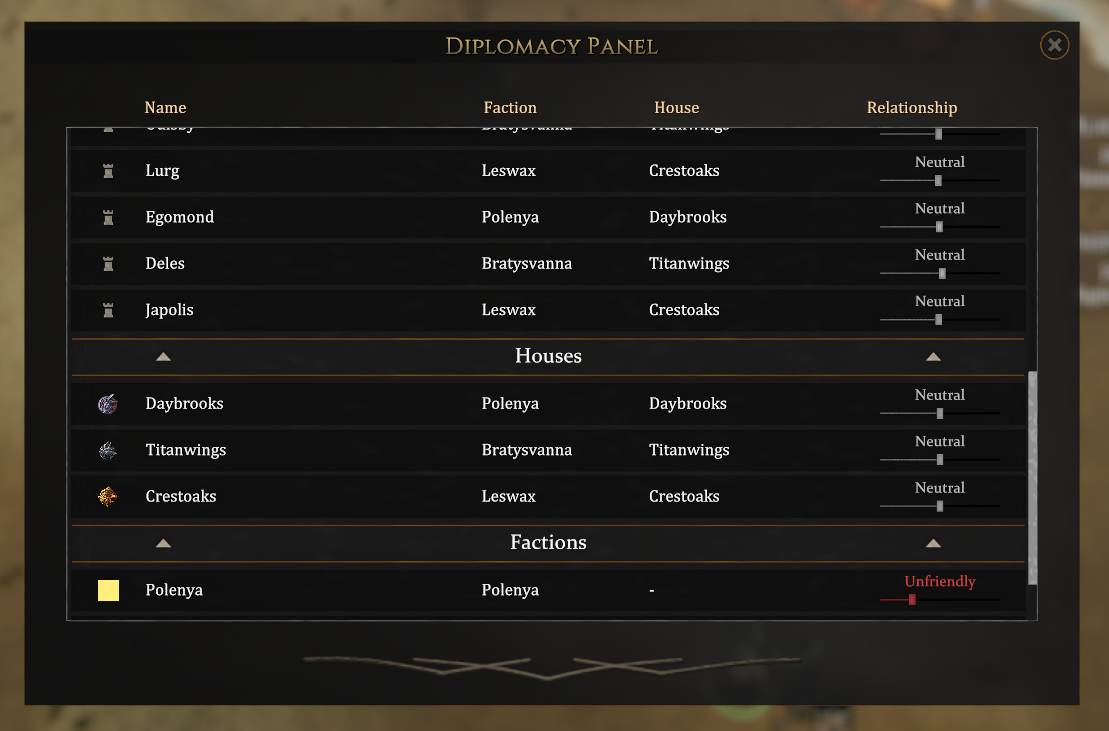 We didn't quite forgot about the main game mode, which is the campaign. From now on you'll be able to follow your character's relationship network with all the nobility, settlements, houses and factions via a handy panel. Keep in mind though that we haven't focused on this aspect of the game yet as we're waiting for the World Map 2.0 to put more work into it. So don't get too worried if the relationship system doesn't seem to have enough depth yet.

New Special Abilities for the Baron*
Took us more time than we expected to get to this, but we're finally adding more special abilities for the Valrenay troops with even more coming in the next weeks.

__

If you notice anything report-worthy please let us know about the issue by posting on the Bug Reports forum board.

Content:
Custom Battle mode with local and online multiplayer
Battlecrew Builder
Procedural generation for the battlefields
Diplomacy Panel
A few special abilities for the Baron:*
Way Out
Farewell
Rain of Bullets
Knockback
Pierce Through
__

What's aheadWe're getting closer and closer to finishing the Scarres race, currently working on their armor sets. Though we'll most likely wait with their release until we have their special resource and abilities ready to roll out as a fully playable race.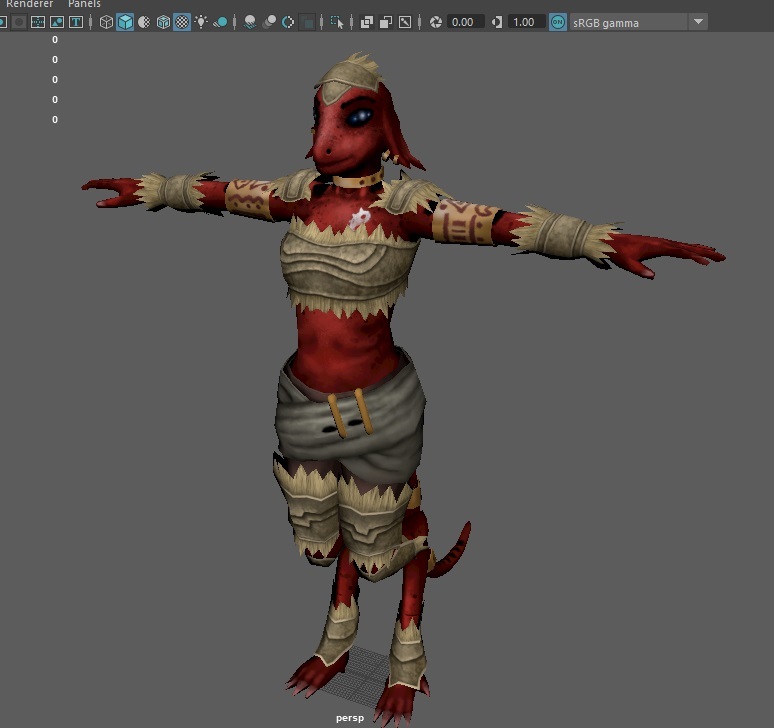 *- special abilities for Baron will be added in the next couple days.